Curacao Geography



Curacao (for the most part) is a dry and relatively flat island famous for its coral reefs and sandy beaches. The highest point is Mount Christoffel at 375 m (1,230 ft).

Caves scattered across the island were first used by the Amerindian Arawaks about 1,500 years ago.

Dozens of bays and inlets cover the southern coast, and some salt marshes are found along the edges of coastal limestone formations. There are no permanent rivers.
Curacao Photographs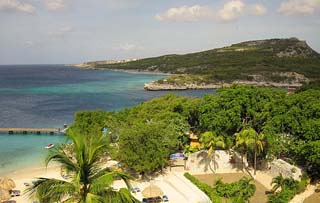 Piscadera Bay, Curacao