Curacao Flag

Curacao Flag: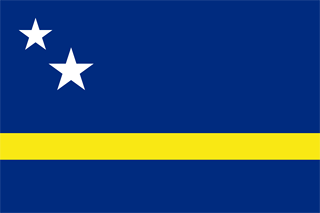 The flag of Curacao is blue, with a yellow horizontal stripe slightly below the midline, and two white stars in the upper left corner.

The blue symbolizes the sea and sky, and the yellow represents the sun. The two stars are for Curacao and Klein Curacao, but also stand for 'Love and Happiness.' Their five points symbolize the five continents that the people of Curacao come from.

Larger Curacao flag

Curacao Coat of Arms: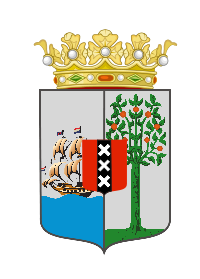 Curacao's coat of arms consists of a crown resting atop a shield. On the left side of the shield a sailboat represents trade, and on the right is a citrus tree. Amsterdam's coat of arms rests in the middle, and depicts the trading bond. The crown is the link with the Dutch royal family.
Curacao Photographs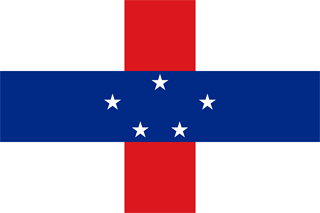 Flag of Netherlands Antilles

Flag of the Kingdom of Netherlands