Bonaire Travel to


ATTRACTIONS: (a few major)


Bonaire is one of the best scuba driving, snorkeling, kayaking, swimming, bird watching, hiking trails and relaxing destinations in the world.

Bonaire's most beloved guests are the flamingos and they can be viewed near the southern tip of the island.

Although most visitors travel to Bonaire for its diving and snorkeling, other activities include a stroll through Kralendijk, the island's quaint capital, a visit to Lourdes Grotto, enjoying the breathtaking panoramic views from Seru Largu, petting the donkeys at the sanctuary, or just relaxing on the beaches.


CONVENTION AND VISITOR BUREAUS:

GENERAL INTEREST:
Electricity: 127/220V, 50Hz
Times to Travel: Bonaire is a year round destination with average annual temperatures around 82° F (27° C).

There is little difference between the dry and rainy seasons. November and December are the wettest months of the year, receiving around 3.5 inches of rain. March through June are the driest months, with less than an inch of rainfall.

The high season starts in October and ends in April.
TOURISM SITES AND LINKS:
PASSPORTS - TRAVEL VISAS - WARNINGS:
NOTE: Before making your travel plans to any worldwide destination, we strongly recommend you authenticate important details regarding all applicable health, passport and visa requirments. The people at Travel Visa Pro can answer all of your questions!
Bonaire Photographs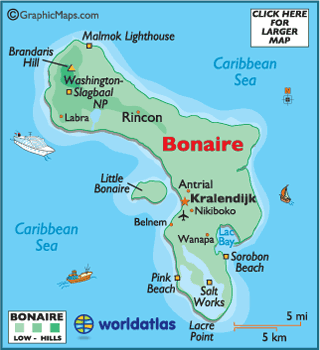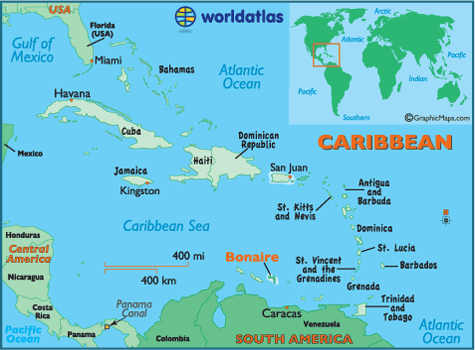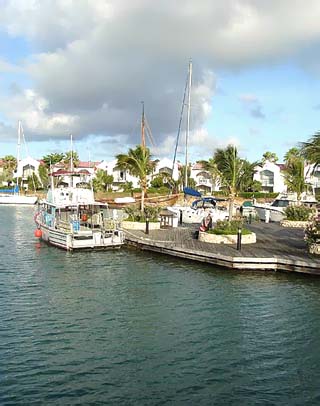 Harbor view from Plaza Resort, Bonaire
Nvvchar at en.wikipedia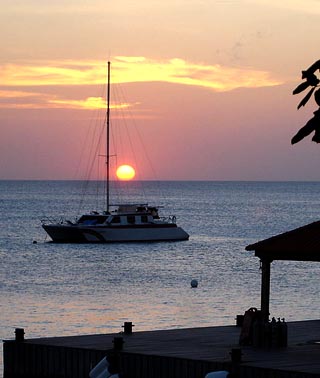 A relaxing evening off the coast of Bonaire
RCraig09 at en.wikipedia