Bonaire Geography


Similar to Aruba and Curacao, Bonaire (for the most part) is a dry and relatively flat island. It has no rivers or lakes.

Bonaire is famous for its coral reefs, and in fact, the island is mostly ringed by a coral reef. There are very few sandy beaches.

The landscape is arid, desert-like. Salt flats cover much of the southern areas of the island.

Bonaire's highest point is Brandaris Hill at 784 ft. (239m).

Bonaire has a land area of 288 sq km (111 sq. mi). The smaller island of Little Bonaire is 6 sq km (2.3 sq. mi).

Bonaire Photographs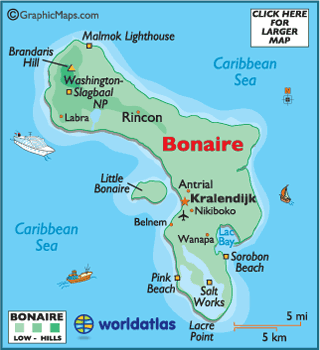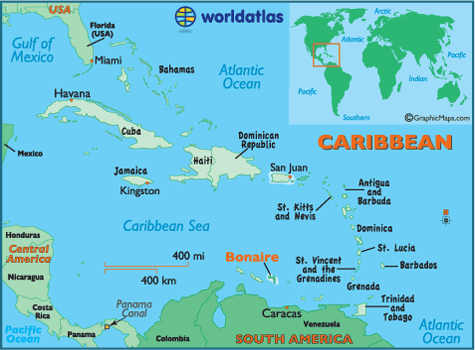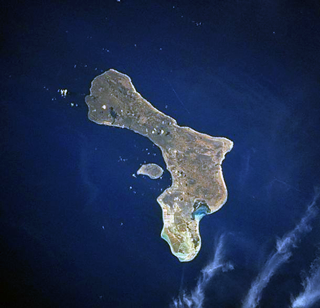 Bonaire from space