Corsica Geography



Formed through volcanic explosions, Corsica is referred to as the 'Mountain in the Sea,' and is the most mountainous island of the Mediterranean.

This mountainous island has twenty peaks that reach over 6,561 feet (2,000 m), and an average altitude of 1,837 feet (560 m).

The highest point of Corsica is Monte Cintu whose summit reaches 8,888 ft. (2710m); its lowest point is the Mediterranean Sea (0m).

In addition to its mountains, Corsica also has the most rivers (small streams) of any Mediterranean island, and nearly 1,400 sq. miles (3,500 sq. km) of the isalnd's total surface area is dedicated to nature reserves.
Corsica Photographs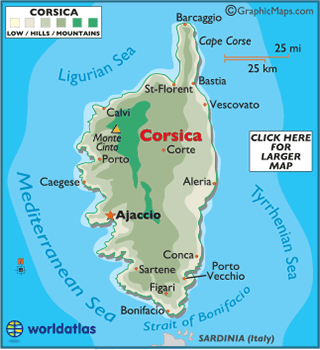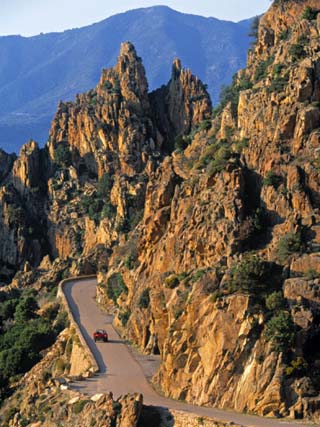 Calanche...
by Doug Pearson
Buy This at Allposters.com