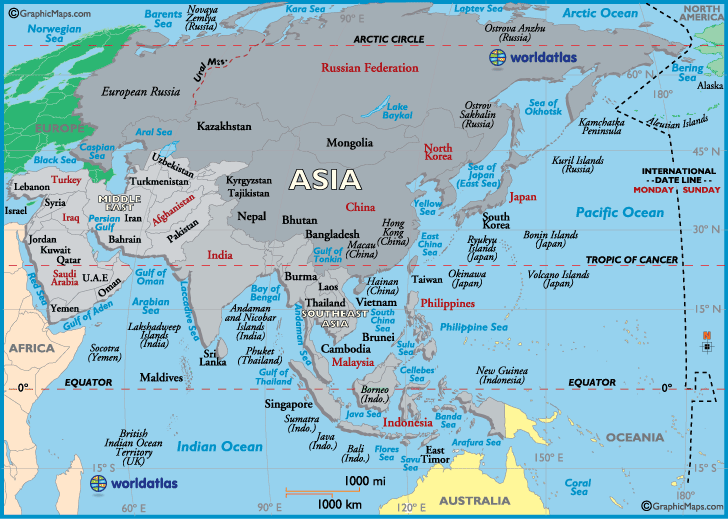 The significant landform features of Asia include the world's tallest mountain, the world's lowest point, the world's deepest lake, the world's longest coastline and some of the most important rivers on the planet.
To access the major landforms of Asia (by category) follow the links below.
This page was last updated on September 19, 2016.