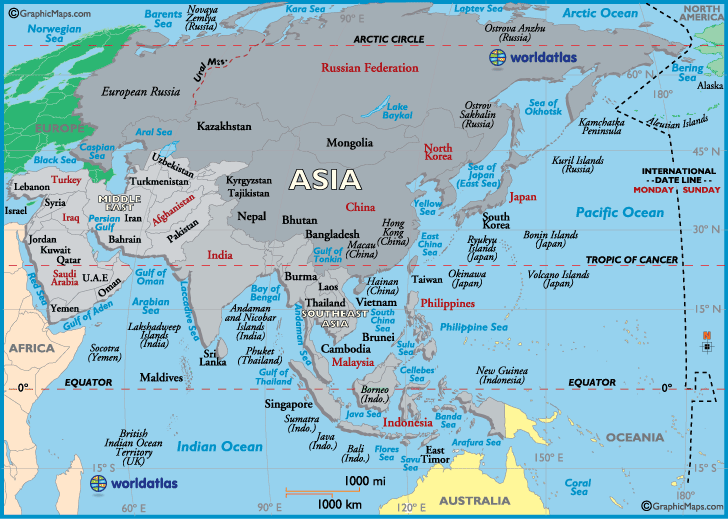 Asia is the world's largest and most populous continent. It covers 8.7%of the Earth's total surface area (or 29.5% of the total land area) and with approximately 3.879 billion people(2011 est) it hosts 60% of the world's current human population.
Namesake: Reported by many sources, the word "Asia" first originated from the Ancient Greek word Ασία, and used in 440 BC.
Major Languages: The four major ones are Mandarin, Hindi, Russian and Arabic. As for the rest... that's an almost impossible question to answer as most Asian countries have more than one language that is natively spoken. For instance, more than 600 languages are spoken in Indonesia, more than 800 languages spoken in India, and more than 100 are spoken in the Philippines.
Population Density: 87 km² (225 mi²)
Largest City (by metro population): Tokyo, Japan, 34,607,069
Largest Country (by population): People's Republic of China, 1,357,022,986
Smallest Country (by population): Maldives, 306,000
This page was last updated on September 19, 2016.