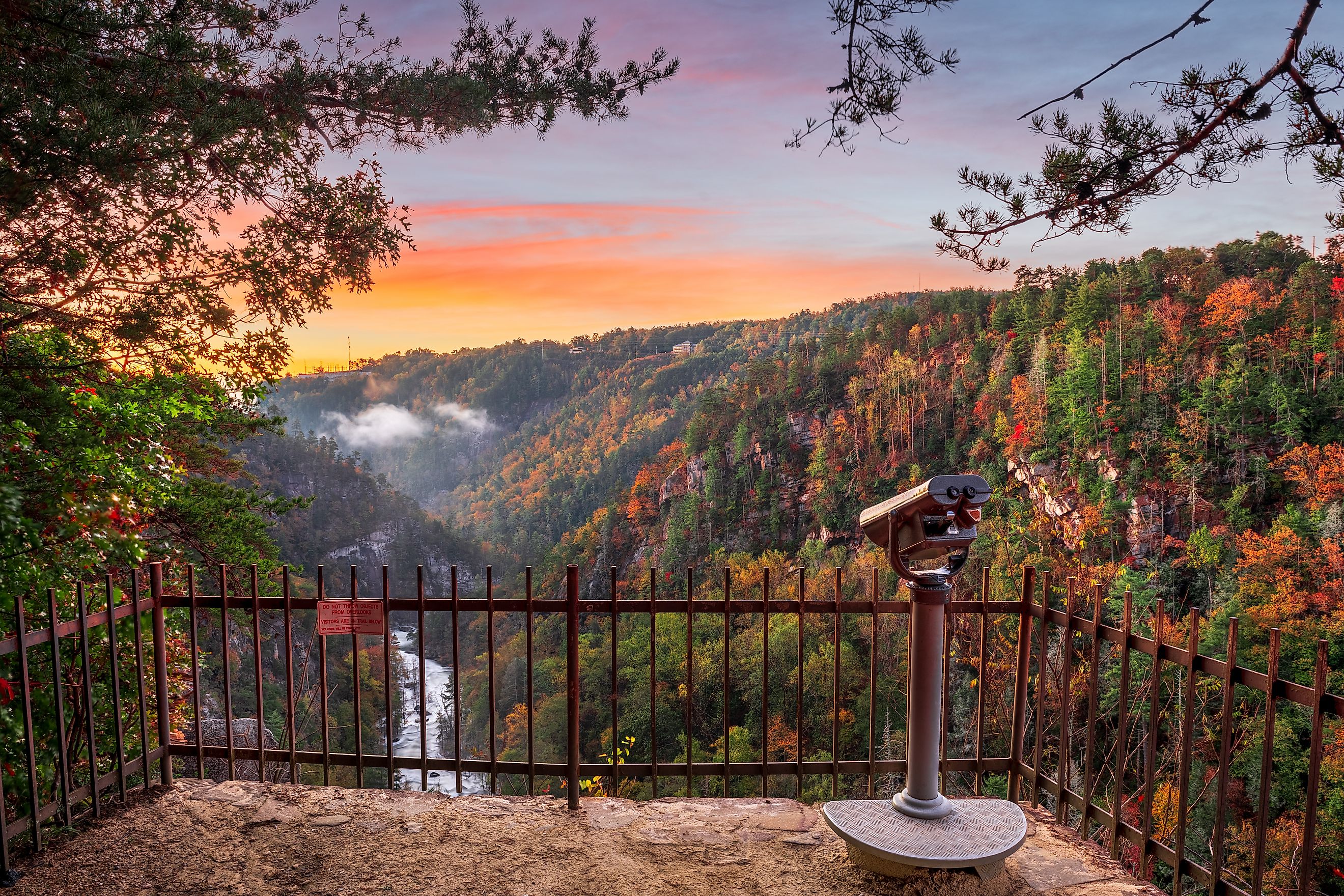 4 Best Georgia State Parks To Go Camping
Diverse in geography and rich in natural beauty and outdoor recreational opportunities, Georgia is an ideal camping destination. Whether camping in an RV or a tent, Georgia offers a long list of state park campgrounds from which to choose. Start by picking what area of the state you want to set up camps in, such as the northern mountains or the southeastern beaches, and go from there. Here are four of Georgia's best campgrounds for you to call a "home away from home" for a few days, weeks, or even months. 
Black Rock Mountain State Park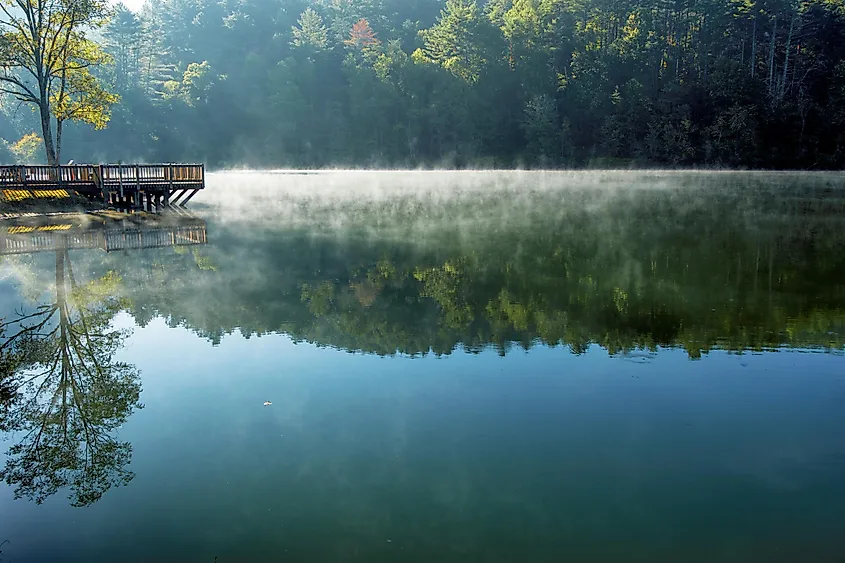 Perched high in Georgia's Blue Ridge Mountains, Black Rock Mountain State Park beckons nature lovers with sweeping views, 80-mile vistas, and abundant native plants and wildlife. The state park is Georgia's highest at 3,640 feet, so this is the ideal campground if you love mountains and climbing. Four hiking trails meander through fields of wildflowers in the summer, green forests, babbling streams, and even a few waterfalls. 
Black Mountain State Park's large campground features 44 tents, trailers, and RV campsites, depending on your preference, 12 walk-in campsites, four rugged backcountry campsites, one pioneer campground, and two picnic shelters. If you prefer to sleep indoors, the campground also has ten cabins for rent. Kids will enjoy the onsite playground, and there are plenty of opportunities to fish, boat, and hike within the campground. 
Skidaway Island State Park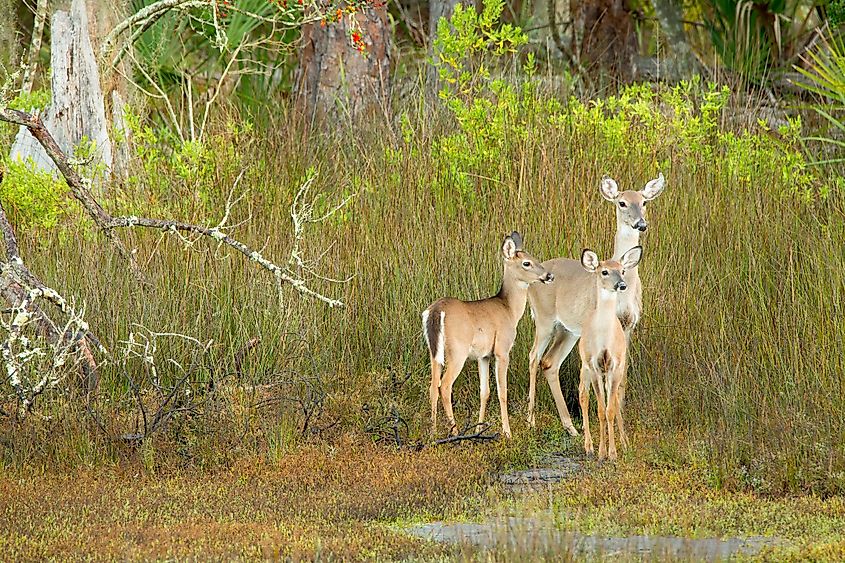 If being on flat land near the water is more of your thing, reserve a spot at Skidaway Island State Park. Situated near everything the historic city of Savannah has to offer, this park provides trails that lead campers through lush maritime forests and salt marshes. At the trail's end, hikers are rewarded with a boardwalk and observation tower offering spectacular views of the diverse park below. The park borders Georgia's Skidaway Narrows, part of the intracoastal waterway.
Campers can choose from three cabins, 87 tents, trailer and RV campsites, three yurts, and three pioneer campgrounds. The park also features picnic shelters, one group shelter for large gatherings and parties, two playgrounds, and a visitors center. Wi-Fi is also available onsite. When it comes to activities, campers can stay busy birdwatching on the Colonial Coast Birding Trail, hiking six diverse miles of trails, and biking.
Fort McAllister State Park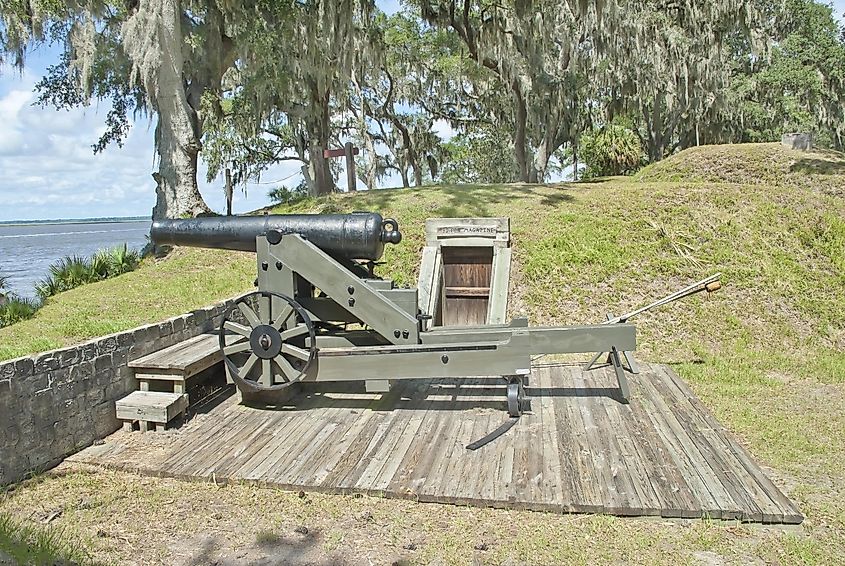 Georgia's Fort McAllister State Park is where nature and history meet. Located just south of Savannah on the Ogeechee River, this park features the most perfectly preserved Confederacy earthwork fortification. Park visitors can immerse themselves in history by viewing cannons, a hot shot furnace, and bombproof barracks, just to name a few items. There is also an onsite Civil War museum showcasing artifacts and a gift shop.
The state park's campground, which is surrounded by trees dripping with Spanish moss as well as a salt marsh, offers seven cottages, 67 tents, trailers, and RV campsites, in rustic backcountry campsite, two pioneer campgrounds, two picnic shelters, and one group shelter, which can accommodate up to 150 people. There are also boat ramps, a fishing pier, and Wi-Fi at the park office and museum. 
Tallulah Gorge State Park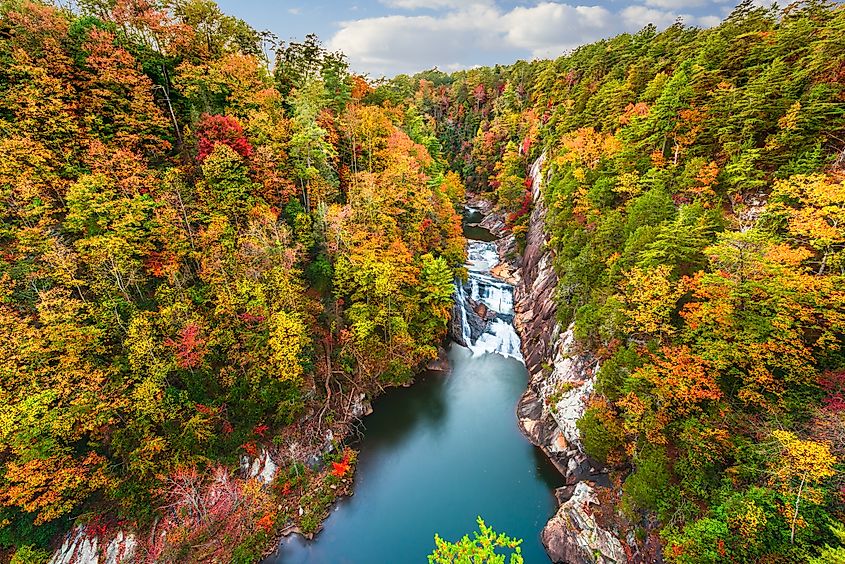 If you're looking for a campground that offers breathtaking scenery as well as wall-climbing opportunities, check out the 2,689-acre Tallulah Gorge State Park. The park surrounds the 1,000-foot-deep Tallulah Gorge, as well as the Tallulah River, which runs along the gorge. The park also offers several strenuous trailers for avid hikers and a climbing wall. Visitors are encouraged to take in views of the river and waterfalls from an 80-foot-high suspension bridge.
For those who want to stay and play for a while, the park offers 50 tents, trailer and RV campsites, one pioneer campground, three backcountry Adirondack shelters, one picnic shelter, and two playgrounds. Campers can take advantage of the other park's amenities, including a sandy beach, 20 miles of hiking trails, and opportunities for fishing and boating.
When you're planning an upcoming camping adventure for either just you, a few friends, or your family, consider reserving a spot at one of these scenic Georgia campgrounds. From stunning views to comfortable accommodations and convenient amenities, the campgrounds have everything you need to create a memorable vacation, as well as a relaxing respite from everyday life.