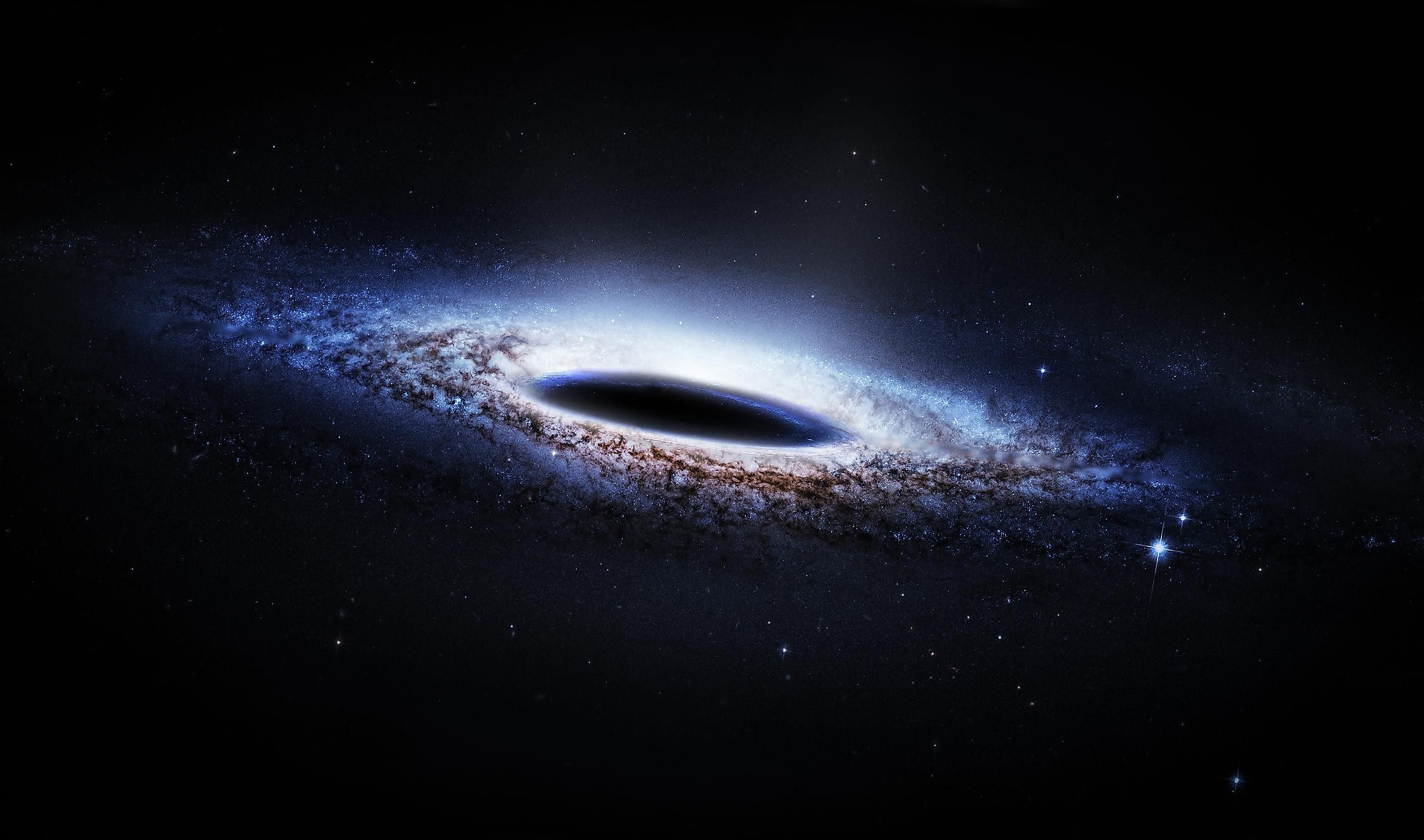 The universe which we inhabit is full of mystery. Something unknown awaits us no matter where we look in the cosmos. There is perhaps nothing more mysterious and intriguing than black holes. Black holes exist on the very edge of human knowledge, bordering the known and unknown. Any discussion on black holes must first begin with a simple question: what are black holes?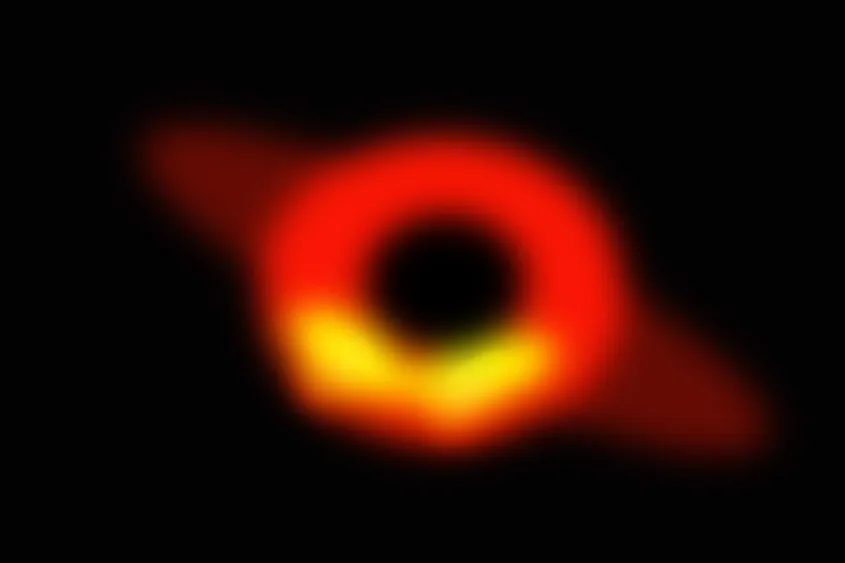 Defining Black Holes
The scientific definition of a black hole is fairly simple. Basically, a black hole is any object with a gravitational pull that has become so strong that not even light can escape it. Theoretically, any object with mass can become a black hole if it becomes dense enough. If you were to squish the Earth to only a couple inches across, the density would become so high that the Earth would become a black hole.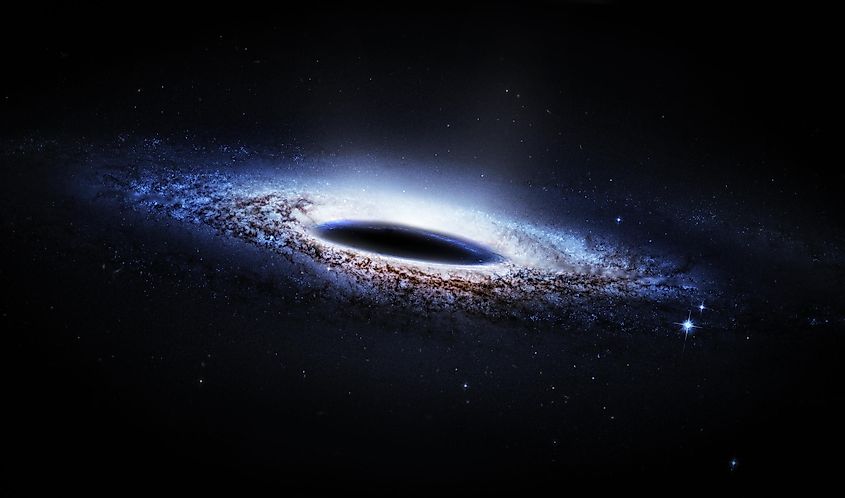 The distance at which an object becomes dense enough to become a black hole is called the Schwarzschild Radius. The Schwarzschild Radius is dependent upon the mass of an object. For example, since Jupiter is much bigger than the Earth, it has a larger Schwarzschild Radius. We now have a simple, scientific definition of what a black hole is, yet this definition tells us nothing about how black holes form and what characteristics they possess. 
How Black Holes Form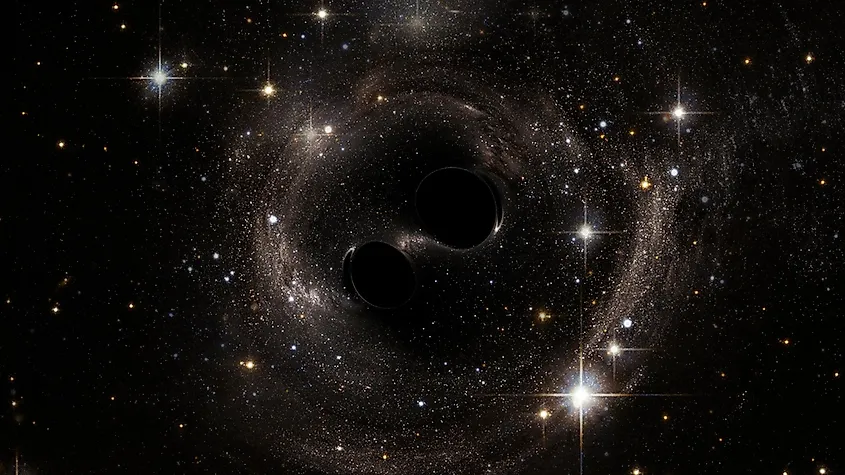 Nothing in this universe lasts forever. Even the stars themselves eventually meet their end. How a star ceases to exist is dependent on the mass of the star. For the most massive stars in the universe, the formation of a black hole is their eventual fate. Every star, regardless of its mass, is composed mostly of the elements hydrogen and helium. Every star is powered by a process called nuclear fusion, wherein the extreme temperatures and pressures in a star's core cause hydrogen atoms to fuse together to form helium atoms. Although stars contain a vast amount of hydrogen, it is only a finite amount. Like a car that has run out of gasoline and can't refuel, every star will run out of its primary fuel source: hydrogen. While a star is actively fusing hydrogen in its core, it generates a tremendous amount of energy that counteracts the star's own gravity, allowing the star to exist in a state of equilibrium. When the star starts to run out of hydrogen, the state of equilibrium is broken, and the star begins to collapse under its own gravity. The star shrinks and its pressure rise dramatically. Eventually, the distance between individual atoms becomes smaller and smaller until there is virtually no space between them. The star finally reaches its Schwarzschild Radius and becomes a black hole. 
Physical Characteristics of Black Holes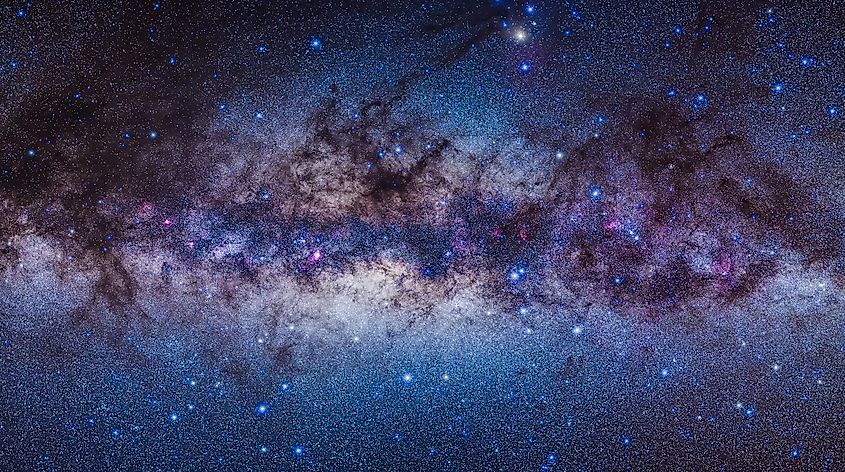 Black holes can vary in size and mass. Smaller mass black holes that form directly from stars are called stellar black holes, and they can range in size from a few times more massive than our Sun to many thousands of times more massive. The largest single objects in the universe are supermassive black holes, and they are truly the behemoths of the cosmos. Supermassive black holes can be anywhere from a million times the mass of the Sun to over a billion times more massive than the Sun. However, despite some physical differences between them, every black hole has one thing in common: a region called the event horizon. Every black hole in the universe is surrounded by a boundary called an event horizon. The event horizon is the region where the force of gravity becomes so strong that not even light, which is the fastest known thing in the universe, can escape. Beyond the event horizon is a region of space that is the very definition of unknown. Since light cannot escape, there is absolutely no way of knowing what occurs beyond the event horizon. Events that occur within the horizon have no way of interacting with events that occur outside. If scientists are to ever uncover what occurs within an event horizon, they'll need to find ways to indirectly determine what's happening. At least for the foreseeable future, black holes will be surrounded with mystery.