Also known as the Iberian Sea, the Balearic Sea is a part of the Mediterranean Sea that is located between the eastern part of Spain, the southern part of France, and the western part of the Corsica and Sardinia Islands. It is bordered by the Ligurian Sea in the northeast. The Ebro River drains into the Balearic Sea.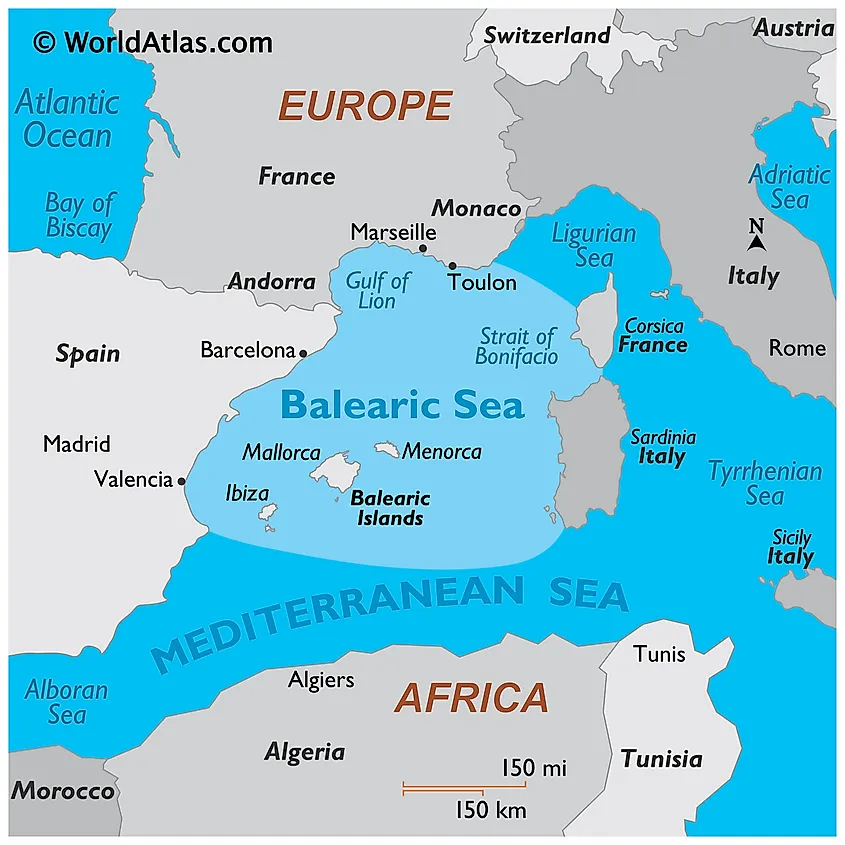 Balearic Islands
The Balearic Islands are located in the western part of the Mediterranean Sea and are divided into two island groups, namely the Gimnesias island group in the north and the Pitiusas island group in the southwest.
The Menorca, Mallorca, and Cabrera islands are in the Gimnesias island group, while the Ibiza and Formentera islands are in the Pitiusas island group. The water surrounding the islands is shallow at less than 200 m deep.
Some of the important Spanish port cities that are located along the Balearic Sea are Barcelona and Valencia.
Wildlife
Some of the species found in the Balearic Sea include the barracuda, silly turtle, white shark, and conger. The Balearic shearwater is an endemic bird species.