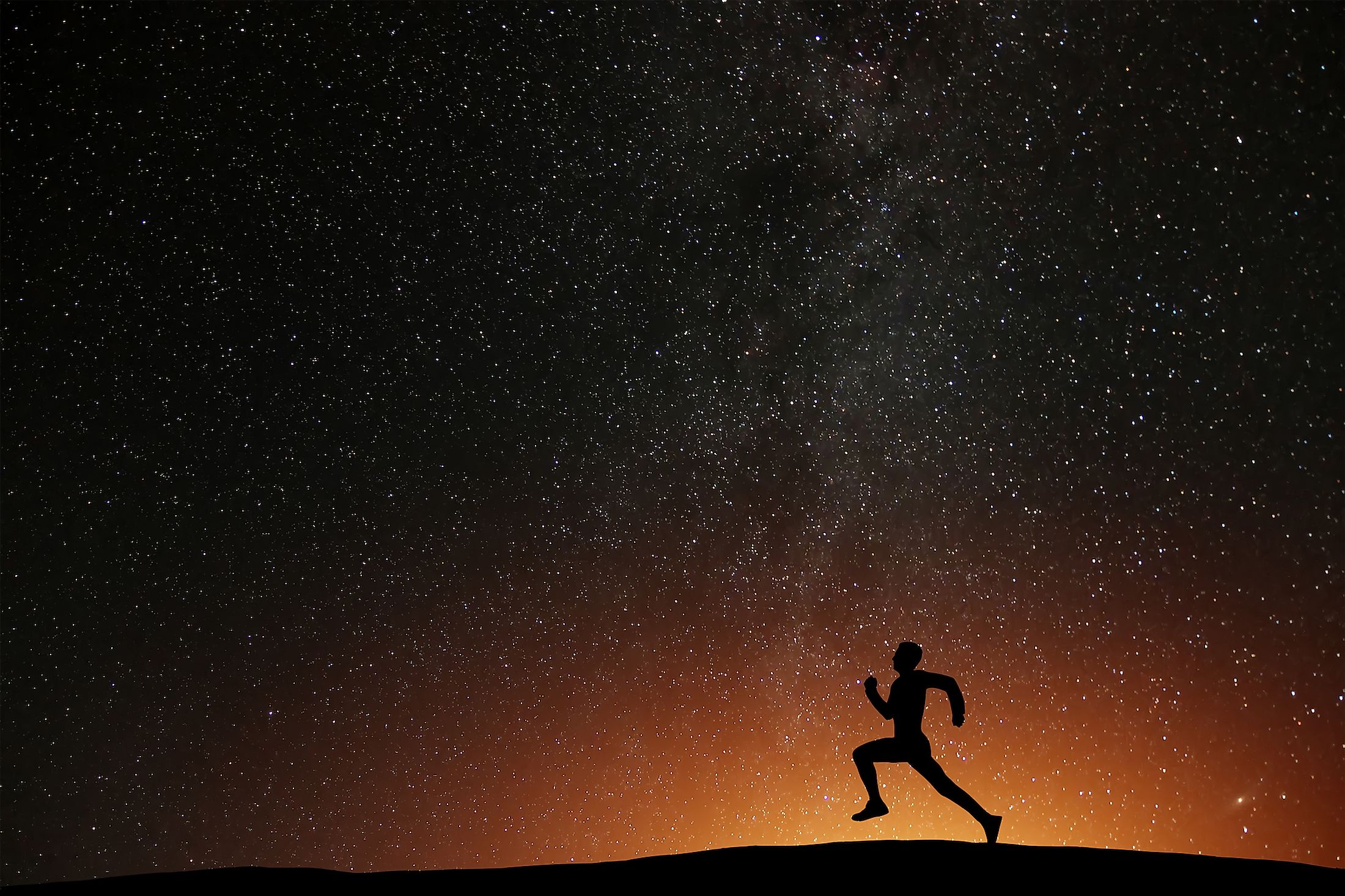 The Fastest Things In The Universe
How fast are you moving right now? Maybe you're reading this while sitting at home, where it seems as though you're not moving at all. Stand still or sit down, and it feels like you are stationary, yet regardless of what you do, you are constantly in motion. That is because the Earth itself is rotating at a speed of around 1,000 miles per hour. In addition to its rotation, the Earth is also moving around the Sun at a speed of 67,000 miles per hour. Regardless of how stationary we feel, we move tens of thousands of miles every day. That may seem fast, yet the Earth is barely even moving compared to some things in the universe.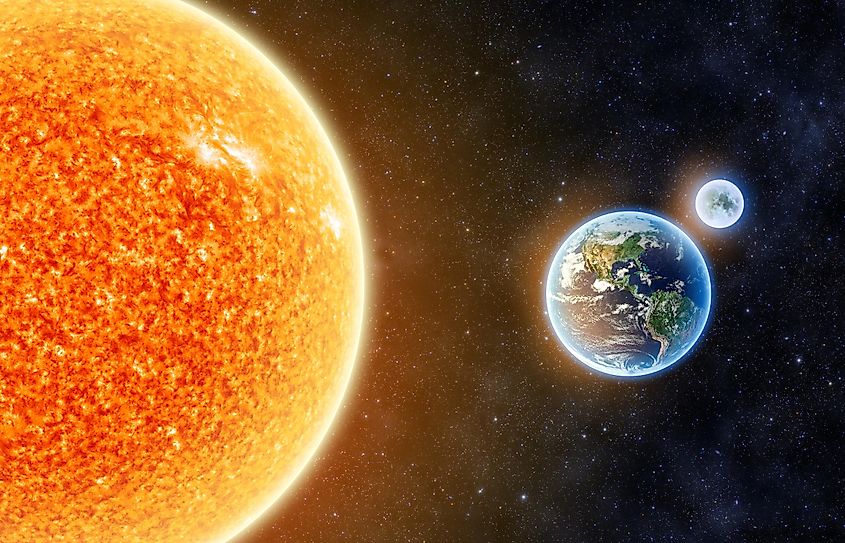 The Fastest Thing In The Universe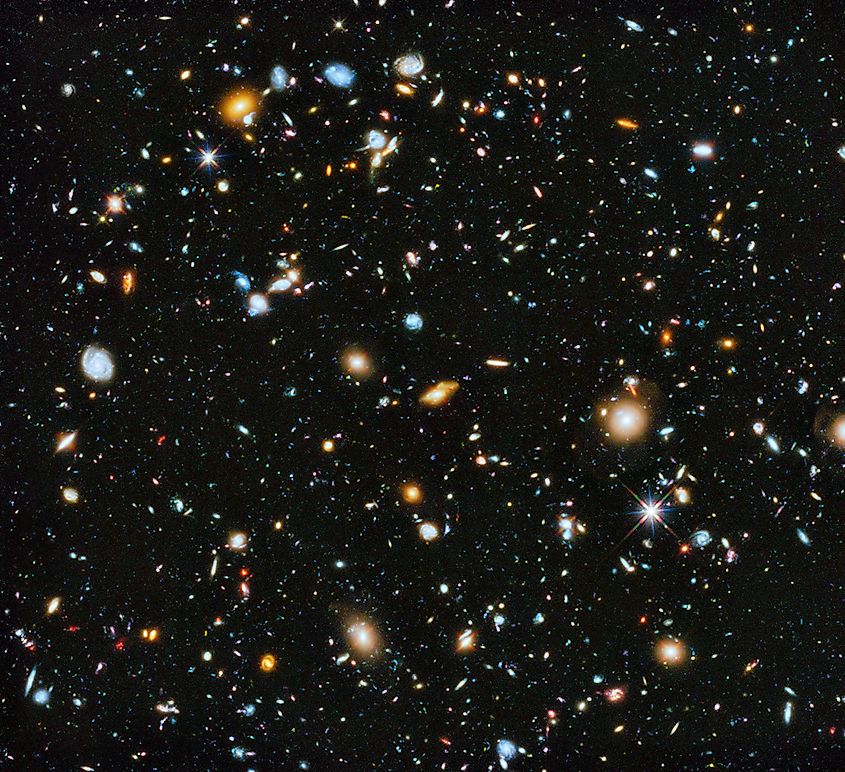 The universe itself has a cosmic speed limit. That is to say, there is a limit as to how fast objects within space can travel. That speed limit is approximately 186,000 miles per second, and there is only one thing in the cosmos that travels at that speed: light. Light is the fastest known thing in the universe, and thus the cosmic speed limit is called the speed of light. Regardless of how hard you try, you can never exceed the speed of light. Like gravity, the cosmic speed limit is a fixed law of nature that cannot be broken. Whether it's coming from a star or your cellphone flashlight, every light beam will travel at 186,000 miles per second.
The Fastest Known Planet
Over the last 30 years, scientists have uncovered thousands of planets that orbit stars outside our solar system. Many of these worlds are vastly different from those that orbit our Sun. Regardless of what type of planets orbit a star, one thing they all have in common is how their orbital velocity is related to the distance between them and their star. Planets that orbit close to their star will complete an orbit faster than planets that orbit further away. Mercury is the fastest planet in our solar system, completing one rotation every 88 days. That may seem fast, yet it is nothing compared to some other planets in our galaxy. The fastest planet ever discovered was found in 2013 by NASA's Kepler Space Telescope. Named Kepler-78b, it orbits its star at a distance of only 900,000 miles. For comparison, Mercury orbits the Sun at a distance of 36 million miles. With very little space between Kepler-78b and its parent star, the planet orbits its Sun at extreme speeds. It takes a mere 8.5 hours for Kepler-78b to complete one orbit around its star. Imagine living on a planet where a year is only 8.5 hours. As of yet, no other planet has been found with a shorter orbital period, making Kepler-78b the fastest known planet in the universe. 
The Fastest Known Star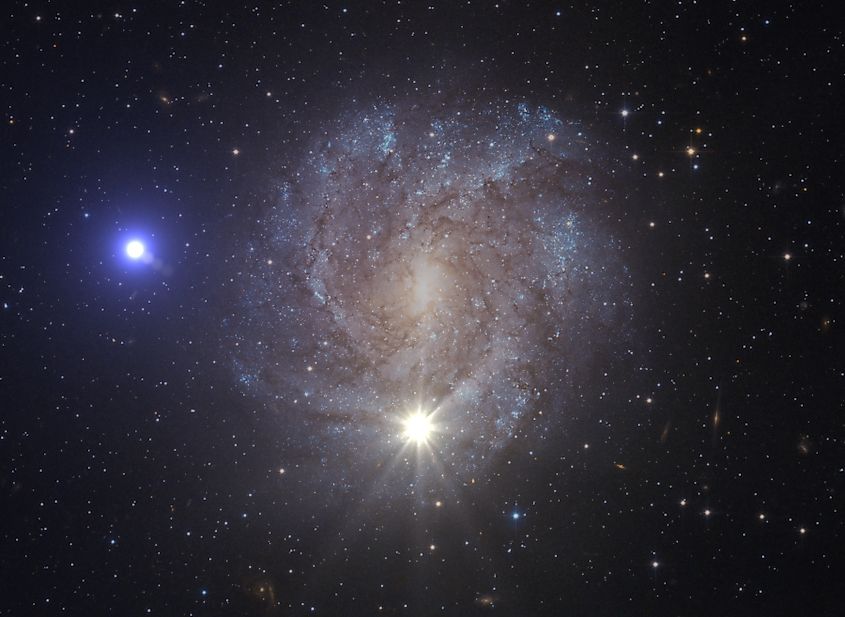 It may not seem like it from our perspective here on Earth, but the Sun is actually speeding through space. Like the planets that orbit the Sun, the Sun is in orbit around the center of the Milky Way Galaxy. At this moment, the entire solar system is moving through space at 448,000 miles per hour. That may seem fast, but it takes the Sun 230-million years to complete one orbit because of how gigantic the Milky Way Galaxy is. Compared to some other stars out there, our Sun is relatively slow. The fastest known star in the universe exists near the very center of the Milky Way. Called US-708, it has been measured moving at a speed of 2.7-million miles per hour. When scientists first uncovered US-708 and measured its velocity, they believed it was in orbit around a black hole. The gravitational pull of the black hole would be so strong that it would have accelerated US-708 to tremendous speeds. However, subsequent observations revealed that US-708 might have actually been propelled to its current speed by an exploding star. US-708 was once part of a binary star system, wherein its companion star eventually exploded in a supernova. The resulting explosion was so energetic that it propelled US-708 to become the fastest known star in the universe. 
The Fastest Human-Made Object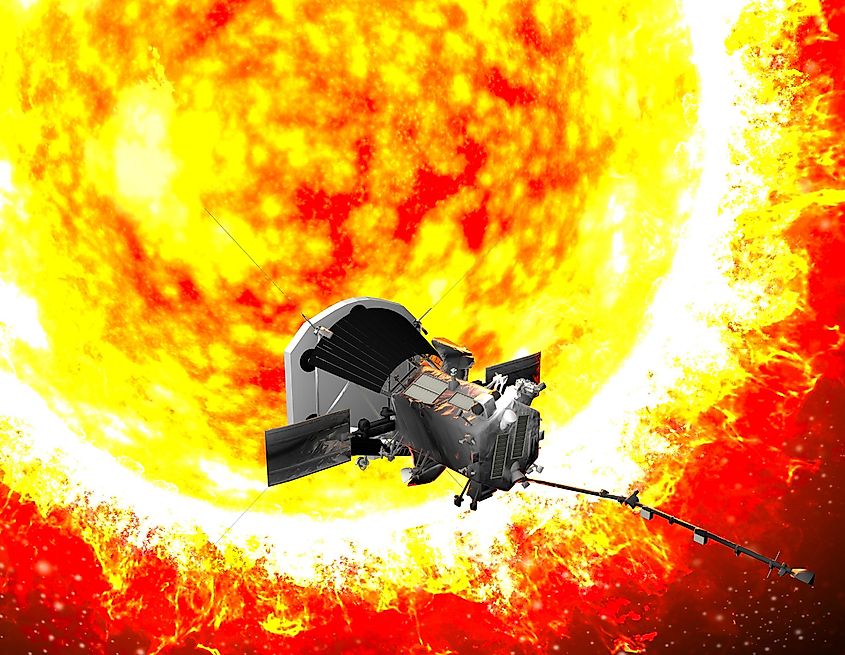 We have talked about what some of the fastest things in the universe are, yet how does humanity compare? What's the fastest thing humans have ever created? As one might expect, the fastest human-made objects are generally spacecraft. Currently, the fastest human-made spacecraft is the Parker Solar Probe, a spacecraft launched by NASA in 2018 to fly closer to the Sun than any spacecraft before it. When NASA launched the Parker Solar Probe, it reached a velocity of 39,500 miles per hour. On its way to the Sun, the Parker Solar Probe conducted repeated flybys of the planet Venus to increase its velocity, using what's called a gravity assist. As of February 2020, the Parker Solar Probe has become the fastest human-made object in history, reaching a velocity of 330,000 miles per hour. That's fast enough to circle the Earth 13 times per hour! For humanity, this is truly a remarkable accomplishment. However, even at this speed, the Parker Solar Probe has only achieved 0.05% light speed.