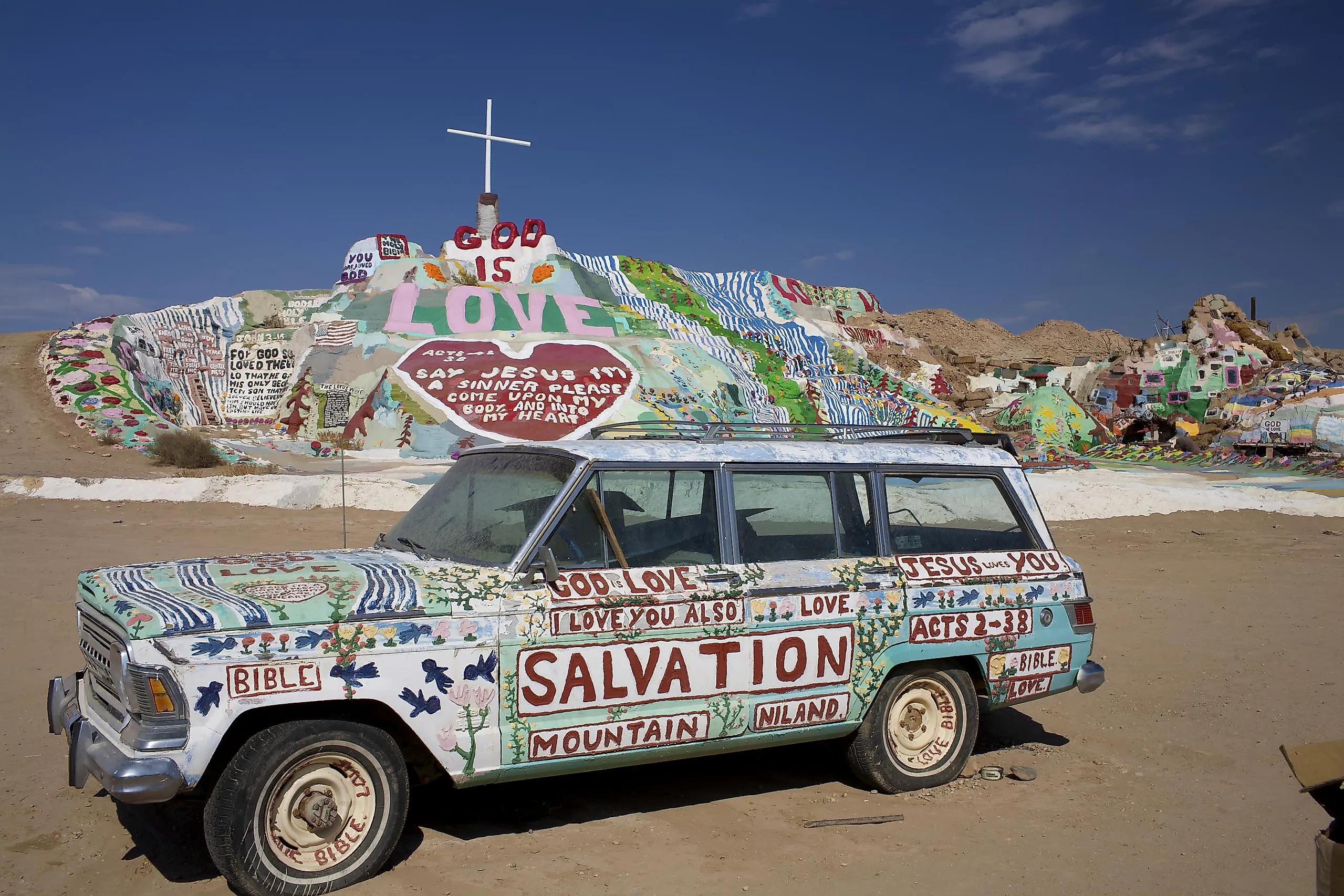 America's 10 Most Fascinating Roadside Attractions
America is full of unique, weird, and truly special roadside attractions from coast to coast. Indeed for all travelers who trek the United States by vehicle, these attractions are surely worthy of a pit stop, where something for everyone can be found. Whether it is massive statues or giant-sized teapot-shaped buildings, these fascinating roadside attractions will make any road trip memorable. 
Carhenge-Alliance, Nebraska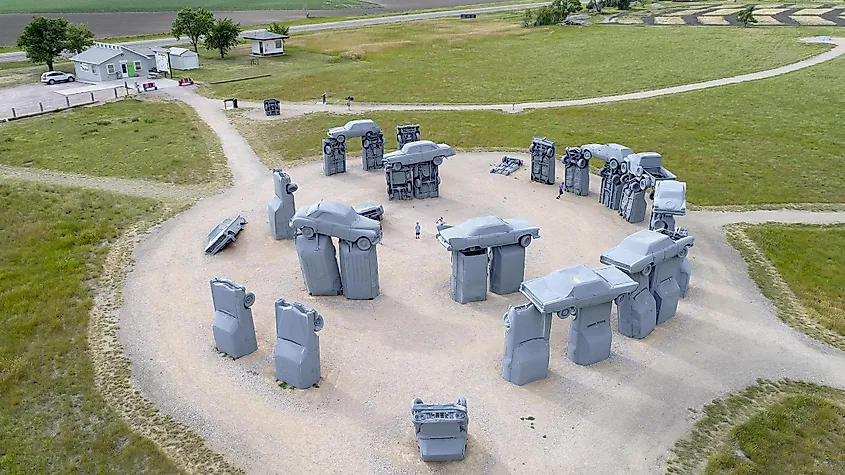 A replica of the iconic Stonehenge structure in England, Carhenge uses vintage automobiles as its "stones" in a circular shape. This unique roadside attraction, covered with gray spray paint, was designed by Jim Reinders in 1987 and is a definite must-stop for any person traveling through Nebraska. Featuring such brands as Cadillac and Oldsmobile, Carhenge is indeed a special place for photos and perhaps even contemplation. 
Corn Palace - Mitchell, South Dakota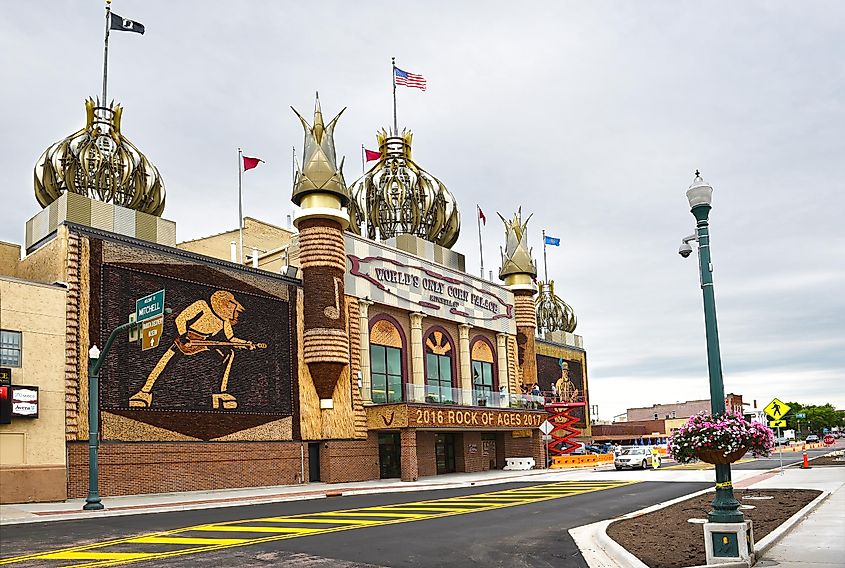 Completed in 1921, the Corn Palace is one of the great visual delights of any road trip in the Midwestern United States. Designed in a Moorish Revival Style, the outside of this arena and performance venue is adorned with crop art made from corn and other harvested grains. Frequently changed to reflect different events, festivities, and artists, the exterior of the building makes for truly beautiful photos. And with its ever-changing corn murals, no two visits will ever be the same.  
Jolly Green Giant - Blue Earth, Minnesota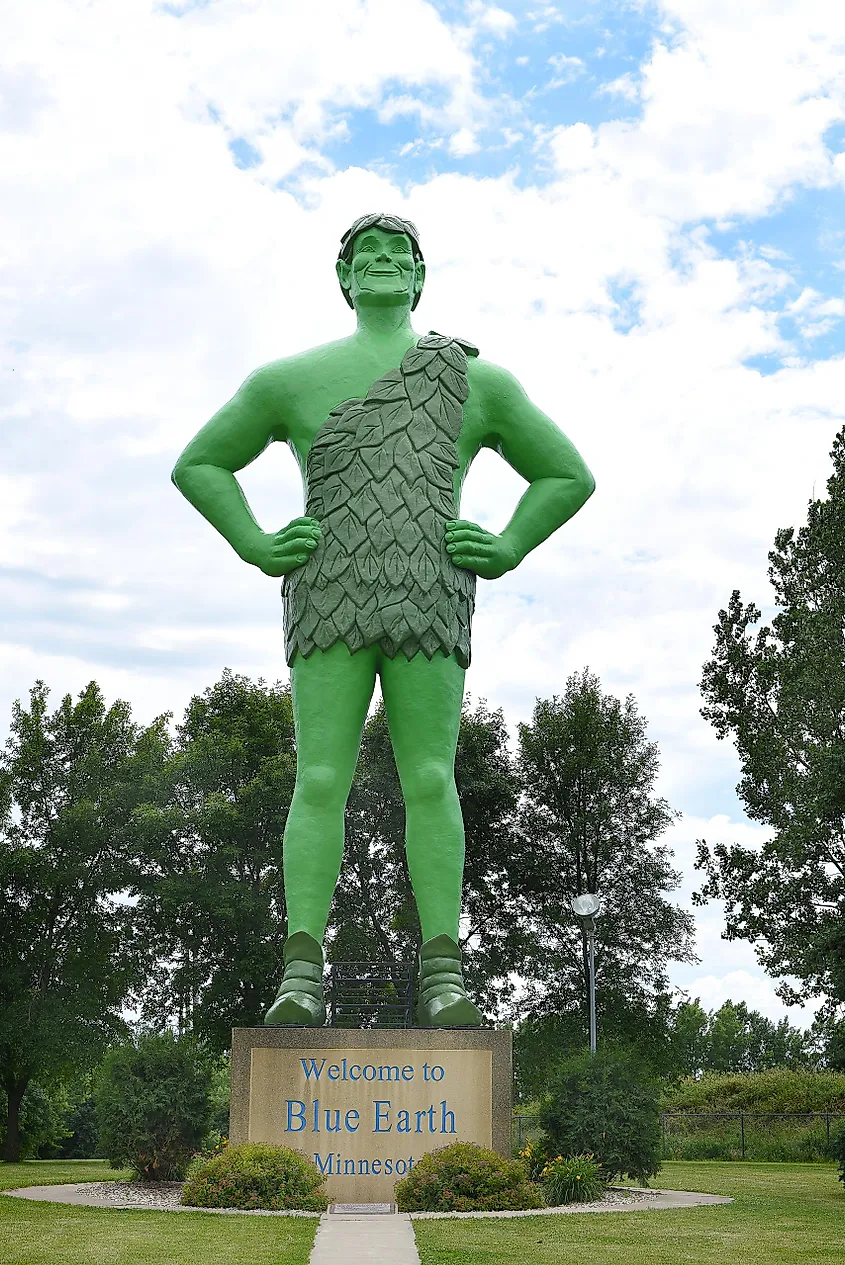 Standing some 55 feet tall, it is not hard to miss this truly "giant" statue, which sees upwards of ten thousand visitors yearly in a town of just over three thousand residents! Completed in 1979 along Highway 169, tourists do not need to be fans of frozen vegetables to want to stop at the feet of the Jolly Green Giant! Stand right at the Giant's feet or wrap your arms around a leg. The special photo opportunities at this road stop will surely be amongst the best snapshots of any album. 
Chester Teapot - Chester, West Virginia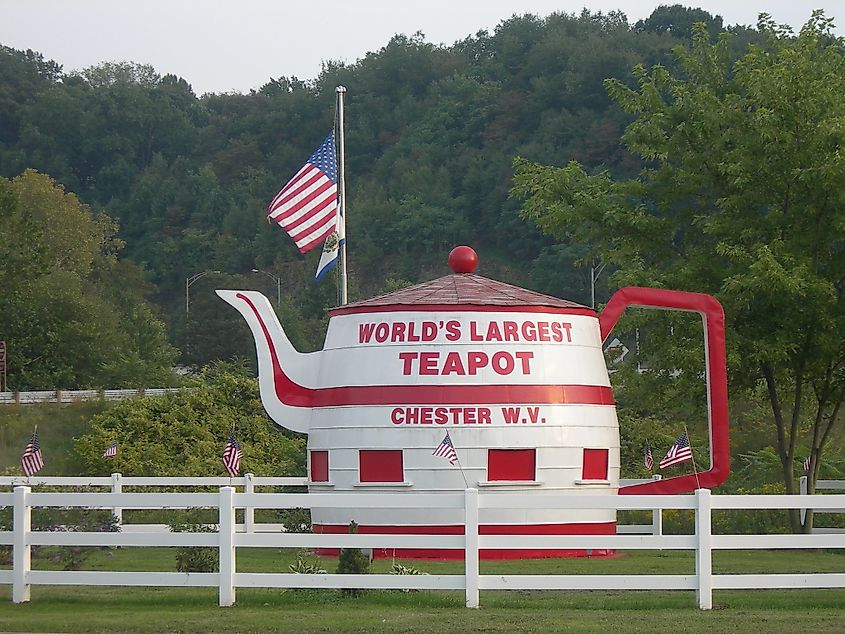 Known as the "World's Largest Teapot," this 14-foot tall structure with a diameter also of 14 feet will undoubtedly catch the attention of anyone traveling on Highway 30. Constructed in 1938, the town of Chester was once the center of the country's largest pottery industry, and this giant teapot was installed to commemorate the distinction. Today this roadside oddity attracts many visitors, always ready with cameras in hand.
Miles The Monster - Dover, Delaware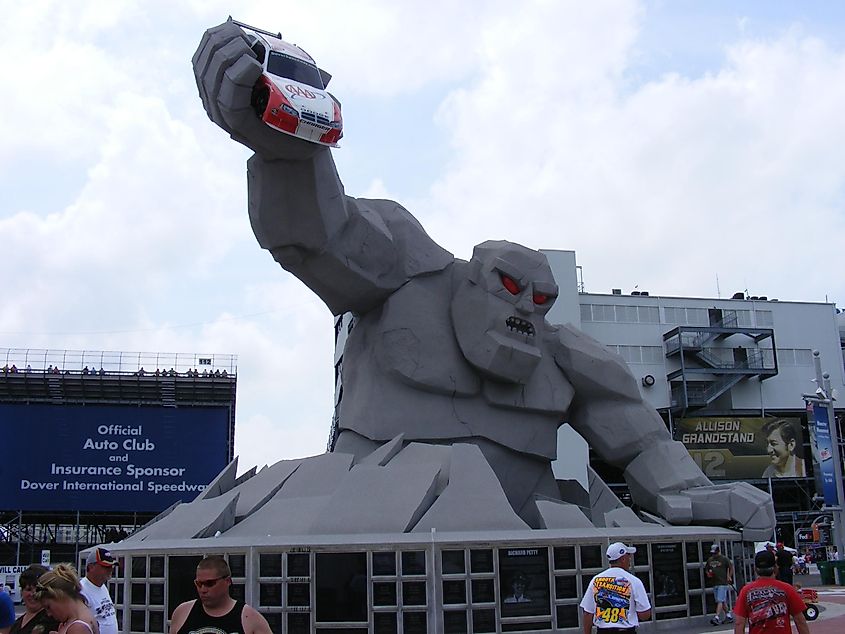 Located at the entrance of the Dover Motor Speedway, tourists will be greeted by none other than Miles the Monster, the racetrack's mascot. Standing some 46 feet tall and clutching a race car in his hand, Miles is affectionately named after the "Monster Mile" portion of the raceway, and his likeness is featured on tickets, trophies, and other memorabilia. A popular destination for NASCAR races, the Dover Motor Speedway is a great place to spend an afternoon, while even just a brief stop to photograph Miles will surely be worth the time.
Salvation Mountain - Niland, California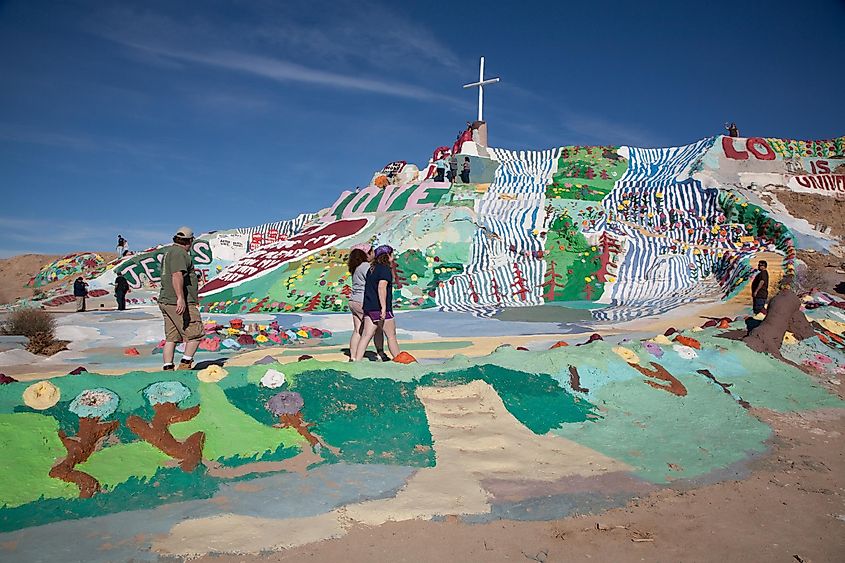 Near the southern California town of Niland, Salvation Mountain is a shrine to the Christian faith designed by local artist Leonard Knight in the 1980s. This California desert attraction, built with bricks, old tires, windows, car parts, and thousands of gallons of paint, is full of vibrant colors and one clear theme: God is Love. Featuring large murals, various biblical passages, and bright colors, this unique roadside attraction has fascinated the public for nearly 40 years. And with its tall white cross perched atop the" Mountain," it is not hard to spot it from several miles away. 
Lucy The Elephant - Margate City, New Jersey
Built in 1881, Lucy the Elephant is the oldest roadside attraction in America and was designed to promote tourism and real estate purchases in the area. Composed of wood and tin sheets, Lucy stands some 65 feet tall, weighs 90 tons, and is an elegant and beautiful sentinel perfect for photos. One can even climb the statue through a spiral staircase for some great panoramic views. Restored and maintained over its 100 years, Lucy the Elephant is certainly amongst the most unexpected and special roadside attractions to discover in America. 
World's Largest Muskie - Hayward, Wisconsin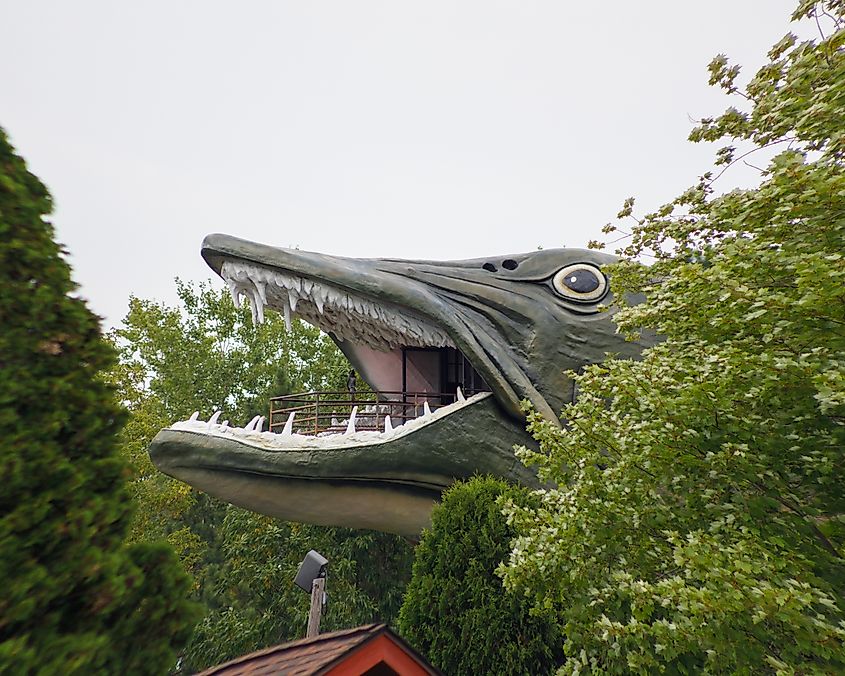 Welcoming visitors at the entrance of the National Freshwater Fishing Hall of Fame is the truly unforgettable giant statue of the Muskie fish. The largest fiberglass sculpture in the world, this gigantic Muskie is 143 feet long! Indeed this trophy fish stands an amazing four stories tall and contains an observation deck right within the jaws of the animal. Constructed in 1976, the view from the fish's mouth is a wonderful panoramic sight, and great views of the nearby Lake Hayward can also be enjoyed. 
Bishop Castle - Rye, Colorado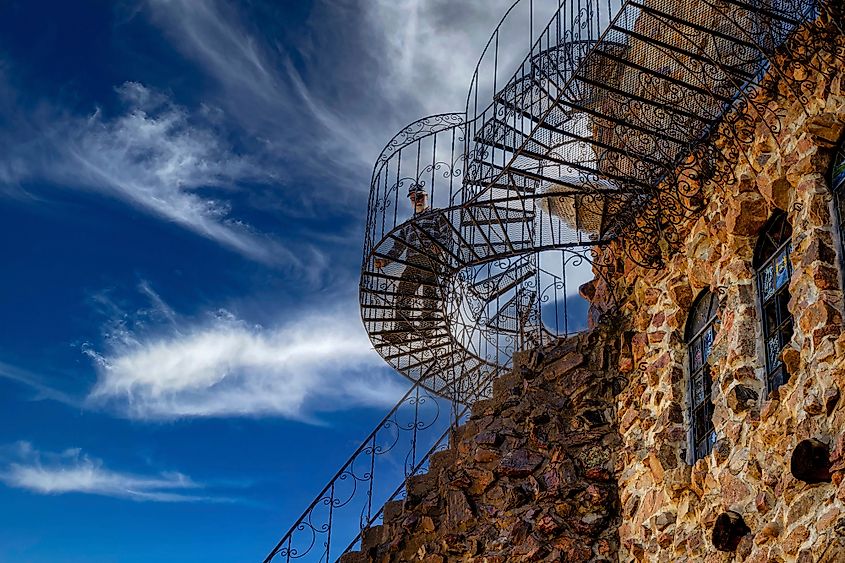 A stop along Colorado's State Highway 165 will lead one to a most unexpected place, an actual stone and glass castle! Within the San Isabel National Forest, Bishop Castle (the namesake of its creator Jim Bishop) is still an ongoing project over 50 years since its initial construction. Constantly adding new updates and extensions, this remarkable Medieval style structure even features a 160-foot tall tower and a dragon's head protruding from the roof. Free to the public, visitors can climb to the top of the tower, explore the grounds freely, and of course, take in some great souvenirs at the gift shop. 
World's Largest Basket - Newark, Ohio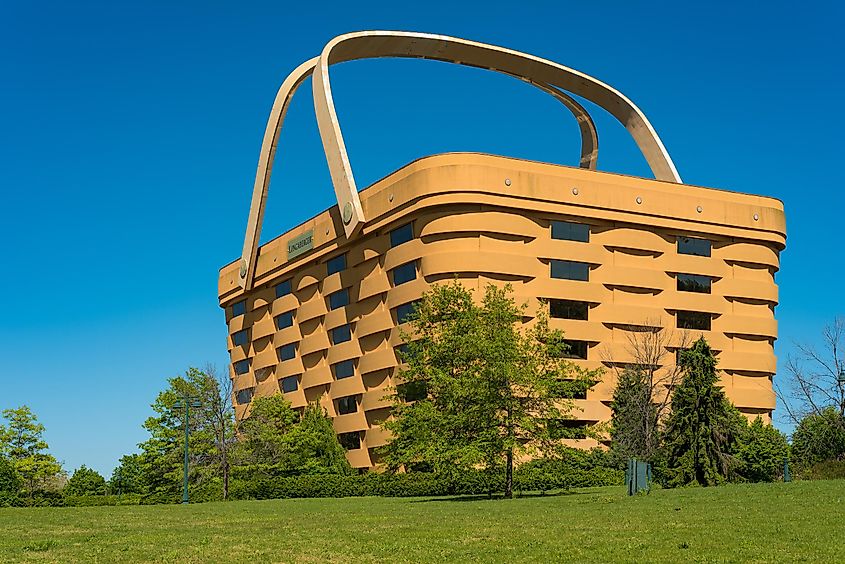 The former headquarters of the Longaberger Basket Company, this unique building was completed in 1997 and is surely one of the most amazing sights for any road traveler in Ohio. This seven-story building, covering 180 square feet, also boasts basket handles that weigh nearly 150 tons! Though the company moved out of the building in 2016, the large basket remains, proving to be a perennially favorite destination for photo ops no matter what time of the year. Currently, the building is up for sale, but only for a mere $ 7 million! 
Taking a road trip across America? Then a stop at any of the various roadside attractions will surely also be a great part of the journey, always ready to create lasting photographic memories. The attractions on this list reveal a great diversity of human imagination and creativity and will even make one think, "How did they do that?". From giant-sized elephants to buildings shaped like baskets, America's roadside attractions await.