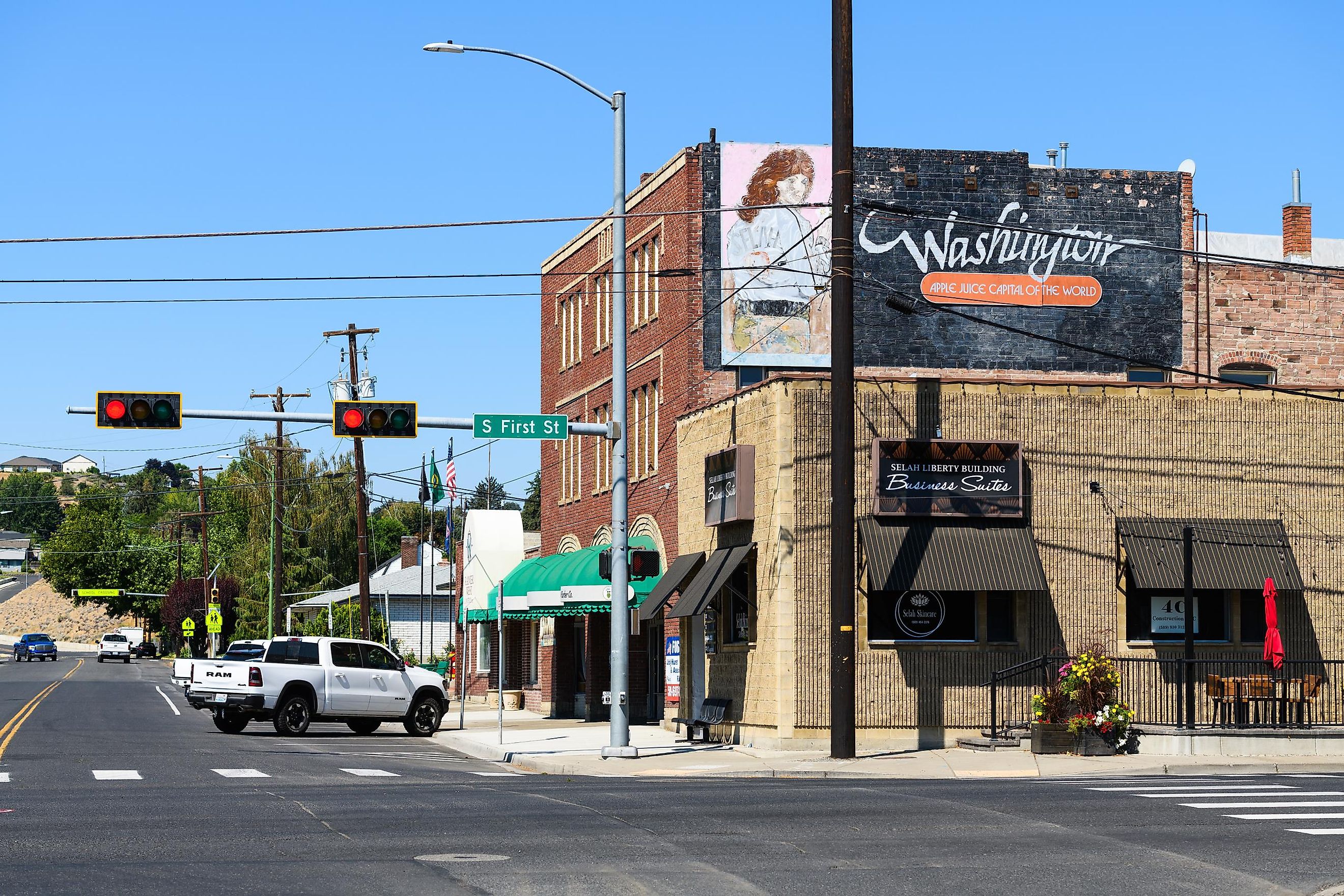 7 Underrated Destinations in Washington to Avoid Summer Crowds
Washington State is best known as the hometown of Seattle and the birthplace of the Starbucks Coffee Company. However, many never experience the 17 National Parks and more than 140 State Parks! Washington has much to offer those hoping for a peaceful, tranquil break from the world's noise by providing an immersion in nature. 
The small towns scattered throughout the state also afford a spectacular glimpse of a quieter atmosphere. Some of these towns have less than a thousand residents, meaning there's plenty of rugged, undeveloped land to explore this summer!
North Cascades National Park Region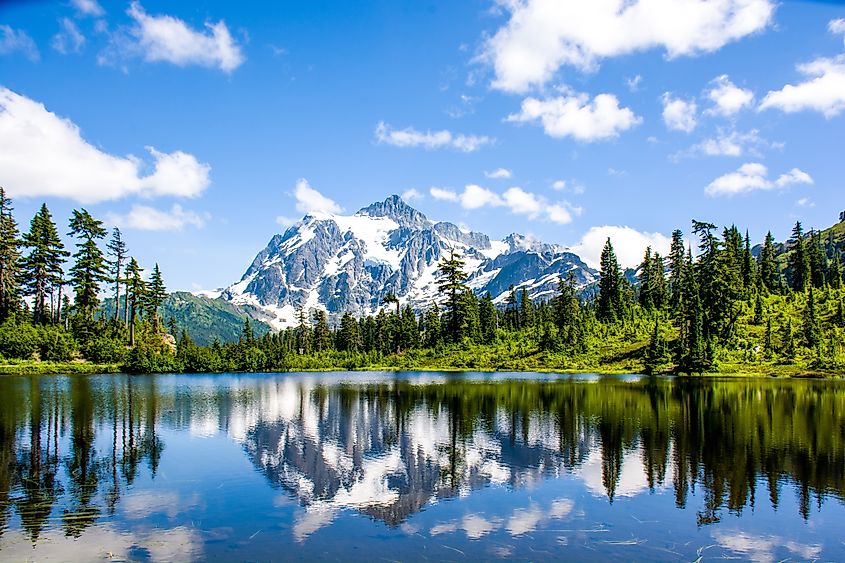 The North Cascades Mountains aren't the first place tourists would think of when hearing about a summer vacation. But that's not because these majestic mountains don't offer plenty to explore and enjoy! The North Cascades Mountains and surrounding parks contain over 300 glaciers, lakes, forests, and campgrounds. 
Camping is open in designated campgrounds throughout the park from May until September. They encourage visitors to make reservations as soon as possible to ensure they have a place to stay. Check out the Ross Lake Resort for boat rentals and exploration of the beautiful scenery, all while traveling on Ross Lake. 
Hike the many varied trails that wind through the park and get a glimpse of the rugged country. The park has something for every skill level, including day hikes, leisurely strolls, and backpacking trails that lead deep into the wilderness! And, if you don't enjoy camping in the wilderness, stay a few nights at the charming local bed and breakfast Glacier Peak Resort and Winery. 
Naches Township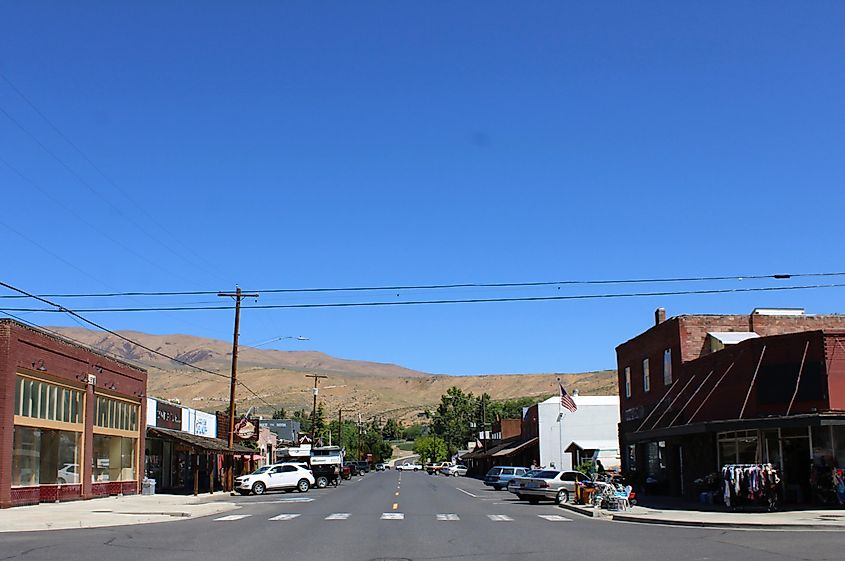 Naches Township perfectly blends the rugged wilderness in the North Cascades and the warmth of a small town. With a population of just over 1,000, you won't have to worry about crowds in this beautiful western-styled town. Although often overlooked by tourists, Naches offers home-cooked meals, nature paths, and waterways perfect for watersports. 
The Naches and Tieton Rivers are great places for fishing, relaxing, or boating if you're feeling adventurous. The nearby ranger's station provides the perfect gateway into the nearby national forest, an excellent hiking spot. After a long day outside, stop by the Sticky Fingers Bakery and Cafe! They offer delicious afternoon or after-dinner snacks!
Flaming Geyser State Park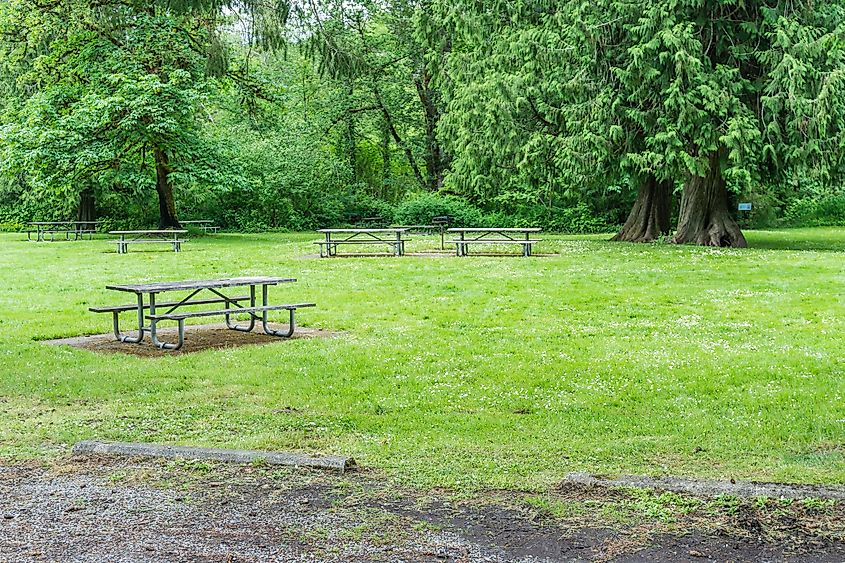 Flaming Geyser State Park gets its name from a unique supply of methane that used to exist below the park. The site is still a favorite spot for tourists, and you can still see where heavy amounts of methane would burst from the ground. When lit, these vents would produce a geyser-like flame that burst 8 feet into the air. 
Even though this old site isn't as appealing as it once was, there are still many awesome things to do at this beautiful park. With a horse trail, over 4 miles of hiking paths, boating excursions, and guided tours with a park ranger. If you want to know all this park offers, book a tour with a guide before your arrival! 
This park has several campgrounds, so you'll have plenty of places to stay on your trip. They also provide restrooms, a great feature when camping in the wilderness. 
Joemma Beach State Park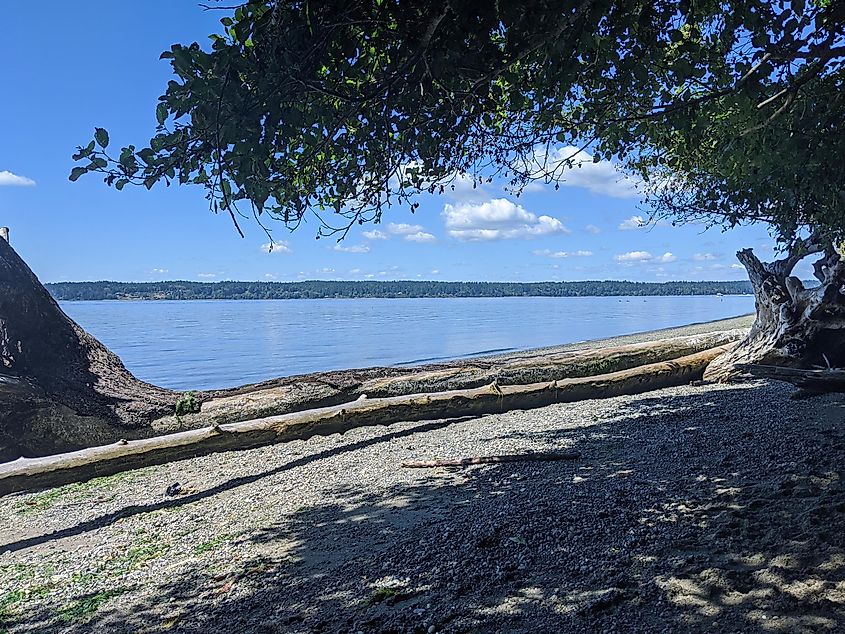 While Flaming Geyser State Park is best known for its pristine campgrounds, Joemma Beach is the ideal destination for s beach lovers! Located in Longbranch, this lovely beach is on a peninsula touching the Carr and Case Inlets, eventually connecting to the Pacific Ocean. These waterways are ideal for watersports, boating, swimming, and fishing. 
Visitors especially enjoy fishing in these waters, filled with crabs and saltwater fish. Canoeing, kayaking, and paddle boating are favorite pastimes and provide a perfect peek into the natural beauty of this site. 
While this site offers campground accommodations, some might prefer something other than this rustic natural immersion. If you prefer a luxurious stay in a first-class hotel after a long day at the beach, stop in at Hotel Murano.
Conconully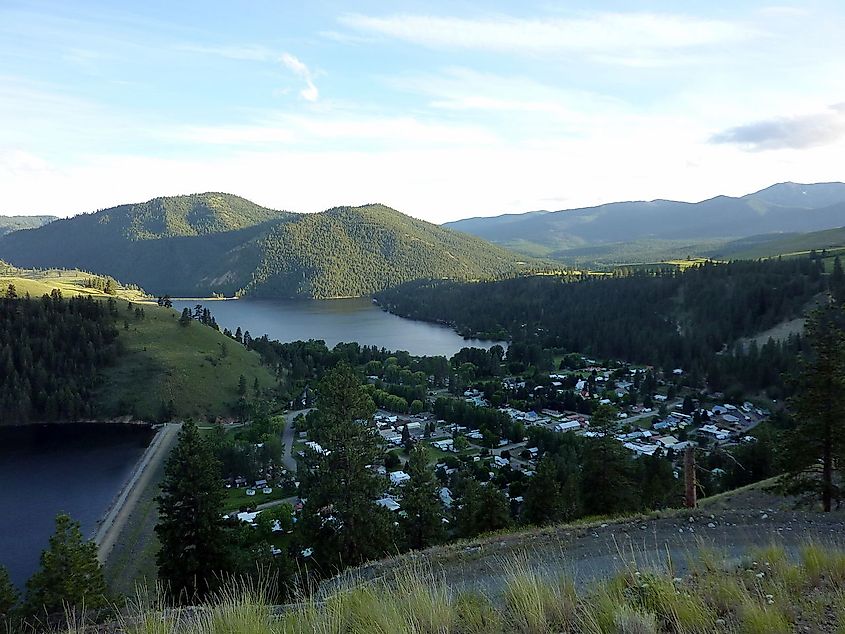 Conconully Township is a tiny little town in northern Washington with just over 200 residents. If you're looking for a quiet, peaceful community where you can kick back and relax, then Conconully is the perfect hideaway. The town is known for its welcoming embrace to anyone willing to visit and experience what they have to offer. 
The wooded trails are a fantastic spot for ATV riders and hikers. If you like riding or walking through the forest, you'll enjoy this pastime with the local townsfolk. The Conconully Reservoir is excellent for fishing and boating if you want a laid-back afternoon. Stop at the Sit'n Bull Saloon and Cafe for a refreshing drink and a warm welcome! 
Trout Lake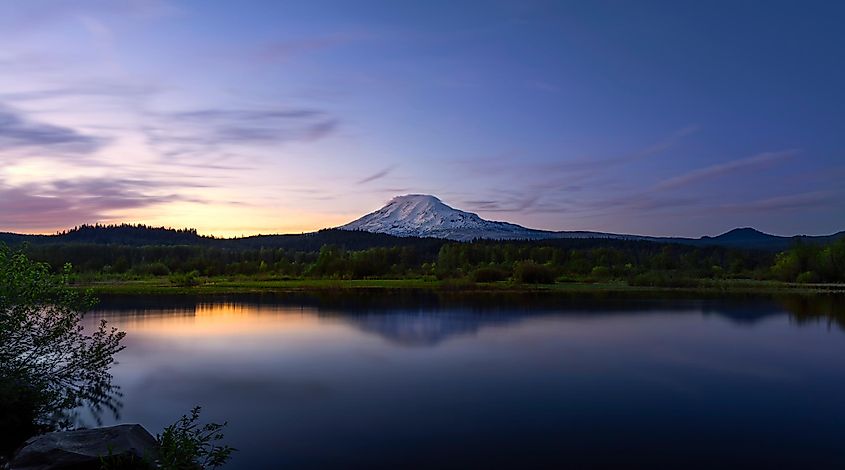 Much like Conconully, Trout Lake is known for its welcoming small-time vibe. Trout Lake's population is slightly larger than Conconully at around 730 residents. However, it gives visitors a unique glimpse into a slower, more peaceful way of life. 
Trout Lake rests at the edge of the Gifford Pinchot National Forest, and the surrounding region is a fantastic area for outdoor enthusiasts. The Guler Ice Caves are another excellent place located just 11 minutes outside of town. As the name implies, beautiful ice crystals coat the cavern's walls! Always bring a heavy coat, even in summer, since the caves stay chilly all year round. 
Don't sell the downtown areas in the heart of town, though! Several beautiful parks dot the city, including the Guler Mountain Adams Park and Guler-Trout Lake Park. Some top-notch food and drink are also available in town, like the Trout Lake Hall. With sandwiches, chips and cheese, and other delicious foods open Thursday through Sunday every week.
Hoh Rainforest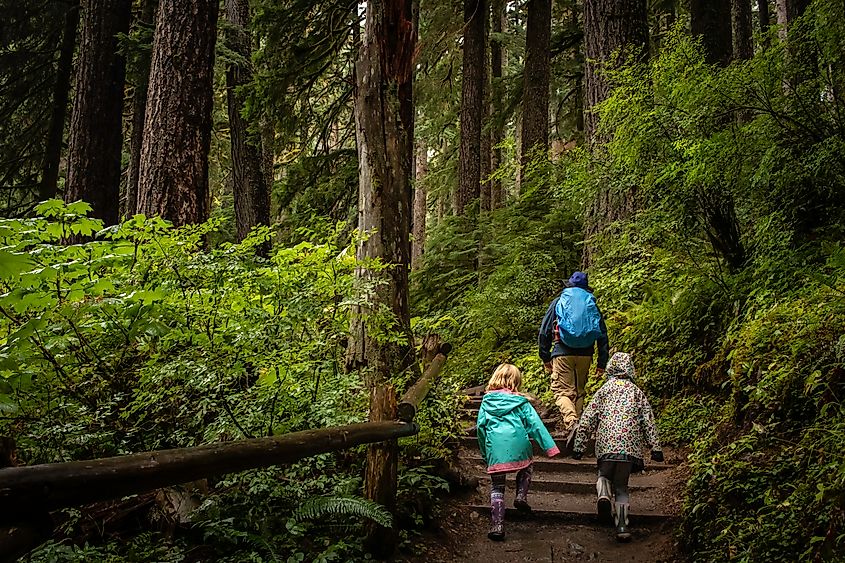 Hoh Rainforest is a tranquil and beautiful site worth visiting to get a break from city life. The forest is vast and ancient and gives a soothing, relaxing atmosphere with soft green tones and gurgling brooks. Heavy rainfalls in the winter create a rich green covering of moss and ferns across the ground of the forest floor. The deciduous and coniferous trees gently cover the forest, keeping the temperatures cool and welcoming. 
Spruce Nature and Hall of Mosses Trails are two favorite paths and take tourists deep into the majestic woods. Visitors are welcome to stay at the park's campgrounds during peak seasons, although you should book your stay ahead of time! 
Conclusion
Most people think of Seattle and Puget Sound when hearing about Washington State. Even though the cities are well known for their world-class cafes and high living standards, the rural regions should not be ignored. These towns and parks have a unique history of their own and provide a break from the hustle and bustle of life. 
While the many parks and recreational areas are spectacular, also be sure to stop by a small town cafe! There's much to see and experience in this beautiful, wild, majestic northwestern state.