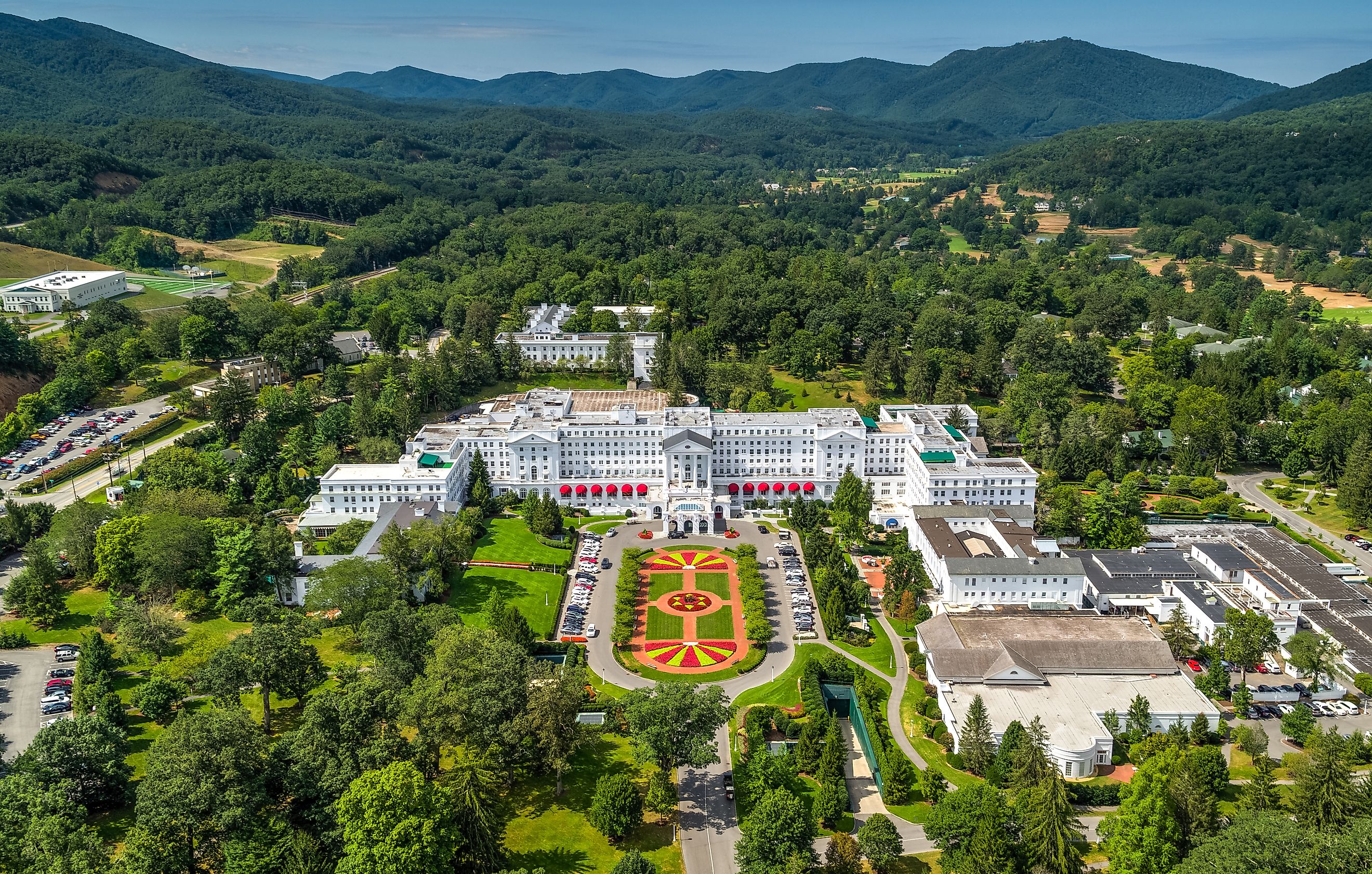 7 Ideal Destinations For A 3-Day Weekend In West Virginia
Nestled in the heart of the Appalachian Mountains, West Virginia offers a plethora of hidden gems that are perfect for a memorable 3-day weekend escape. This state has everything from breathtaking national parks to charming historic towns. Unleash your adventurous spirit as you traverse scenic hiking trails, navigate rushing rivers, and immerse yourself in the region's rich history and culture. Whether you seek the adrenaline rush of outdoor activities or the tranquility of nature's embrace, West Virginia is the ideal destination to unwind, rejuvenate, and create lasting memories. So prepare to embark on an unforgettable journey through West Virginia! 
Snowshoe Mountain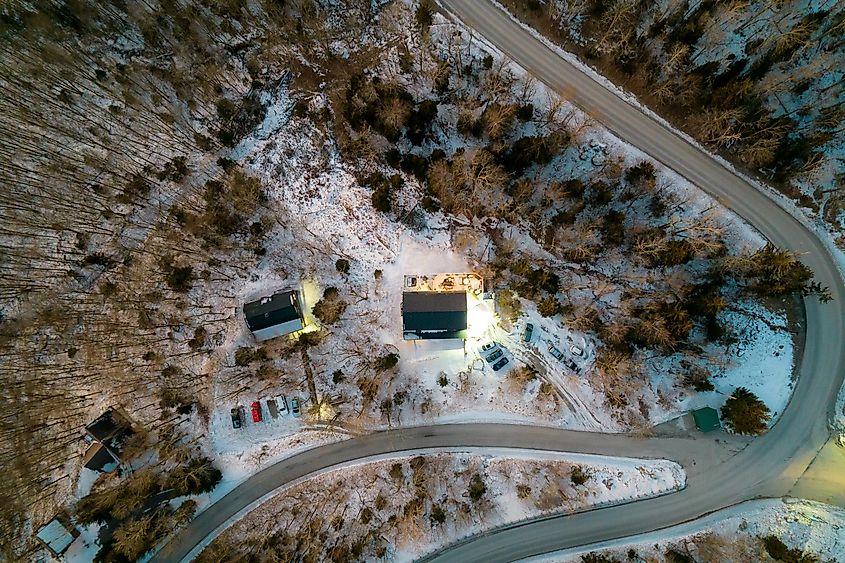 Were you looking for an unforgettable getaway surrounded by stunning mountain vistas and exhilarating outdoor adventures? Look no further than Snowshoe Mountain in West Virginia! Nestled in the heart of the picturesque Monongahela National Forest, this year-round resort promises an action-packed, rejuvenating 3-day weekend. For an exceptional skiing experience, Snowshoe Ski Resort offers unparalleled snow conditions and trails suitable for all levels. Strap on snowshoes or cross-country skis and venture into the scenic backcountry trails surrounding Snowshoe Mountain. Try snow tubing at the Coca-Cola Tube Park for an extra adrenaline dose. On your final day, treat yourself to a delicious meal at one of the resort's fine dining establishments. 
Berkeley Springs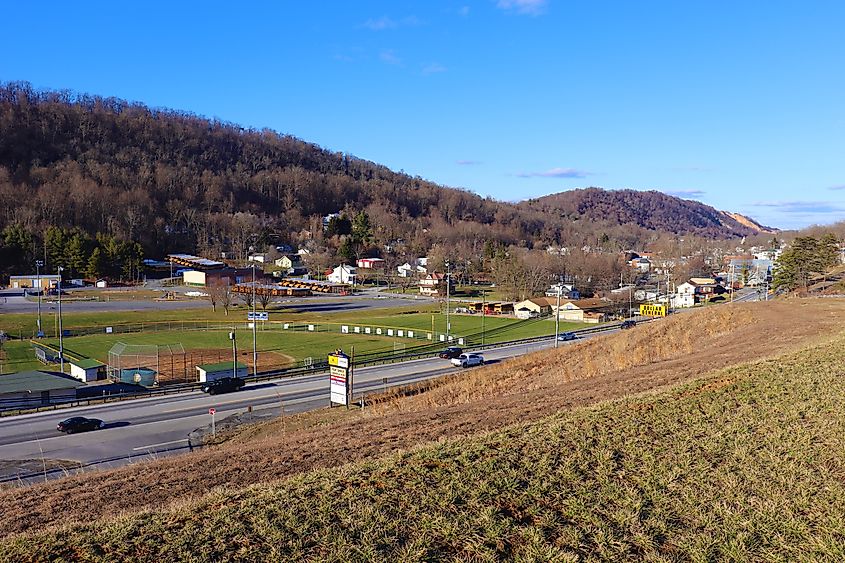 Indulge in a rejuvenating escape to Berkeley Springs, West Virginia, and immerse yourself in the healing powers of its natural mineral springs. Spend your day strolling through the charming downtown area, exploring unique shops and art galleries. Unwind with a soak in one of the historic mineral baths. Embark on a scenic hike in Cacapon State Park, reveling in breathtaking mountain vistas. Afterward, visit the Berkeley Springs State Park to soak in its famous outdoor Roman Bathhouse or relax at a nearby spa. Savor a farm-to-table dining experience, relishing the flavors of locally sourced ingredients, and complete your trip with a visit to the Ice House Artists Co-op and admire works of local artisans.
Pipestem Resort State Park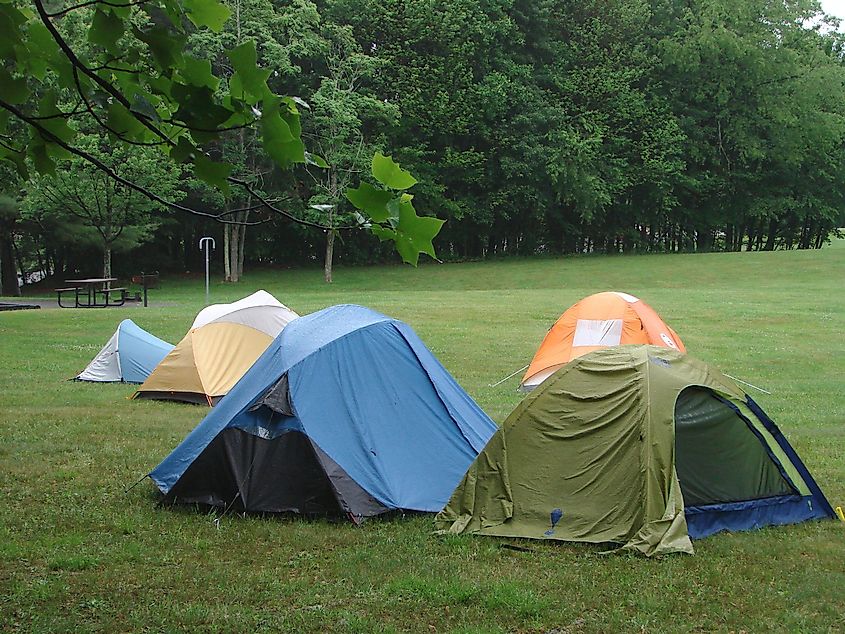 Take a break from your daily routine and enjoy the serene atmosphere of Pipestem Resort State Park in West Virginia. Begin your adventure by discovering the park's vast trail system and admiring the stunning Bluestone Gorge from the Canyon Rim Visitor Center. On the second day of your visit, you can enjoy playing golf at the park's championship golf course, surrounded by beautiful green hills and landscapes. You can enjoy a relaxing horseback ride through serene forests and valleys. Before your weekend ends, experience the exciting ride on the aerial tram with breathtaking views of the mountains and the Bluestone River below. At Pipestem Resort State Park, nature's embrace and outdoor recreation await!
Harpers Ferry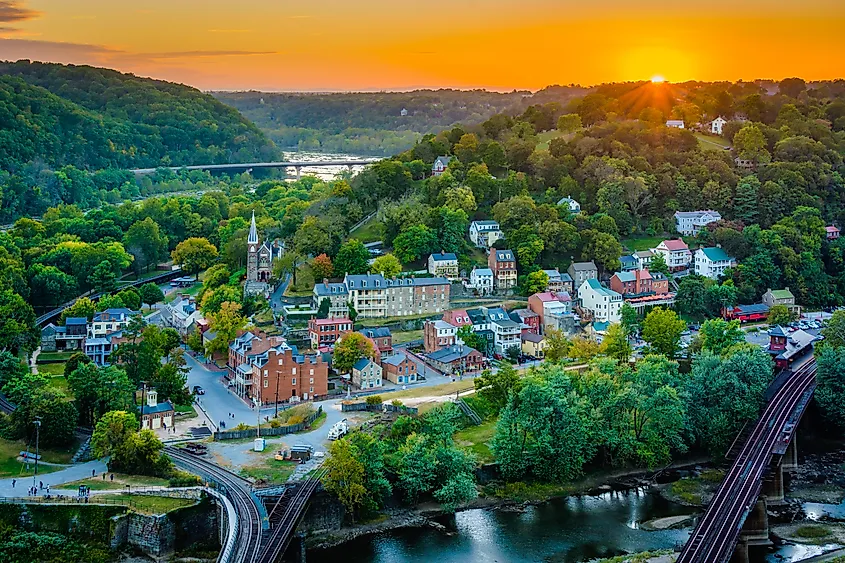 Return in time by visiting the historic town of Harpers Ferry in West Virginia, located at the meeting point of the Potomac and Shenandoah rivers. Begin your weekend by strolling through the charming streets adorned with 19th-century architecture, lively stores, and captivating museums. On the second day, hike the famous Appalachian Trail and enjoy the stunning views of the area. Explore the fascinating history of Harpers Ferry at the Harpers Ferry National Historical Park, which played a critical role in the Civil War and the abolitionist movement. Before saying goodbye, enjoy a beautiful river adventure by kayaking or rafting along the fast-flowing waters while admiring breathtaking landscapes.
Canaan Valley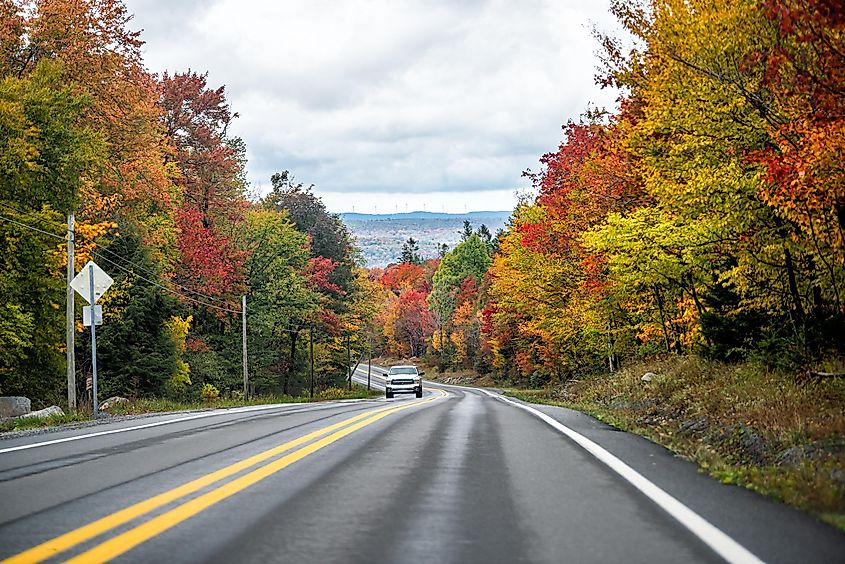 Come experience the stunning alpine beauty of Canaan Valley, West Virginia, with an unforgettable trip. Begin your weekend by exploring the vast network of hiking trails, taking in the nearby mountains' lush forests and breathtaking vistas. On the second day, immerse yourself in the valley's natural playground with exciting activities like mountain biking, horseback riding, or zip-lining. If you prefer a more peaceful experience, try fishing in the pristine mountain streams or take a scenic chairlift ride to enjoy the magnificent views of the valley below. End your trip with a cozy evening by a crackling fire, relishing the peace and tranquility that only Canaan Valley can provide. 
New River Gorge National Park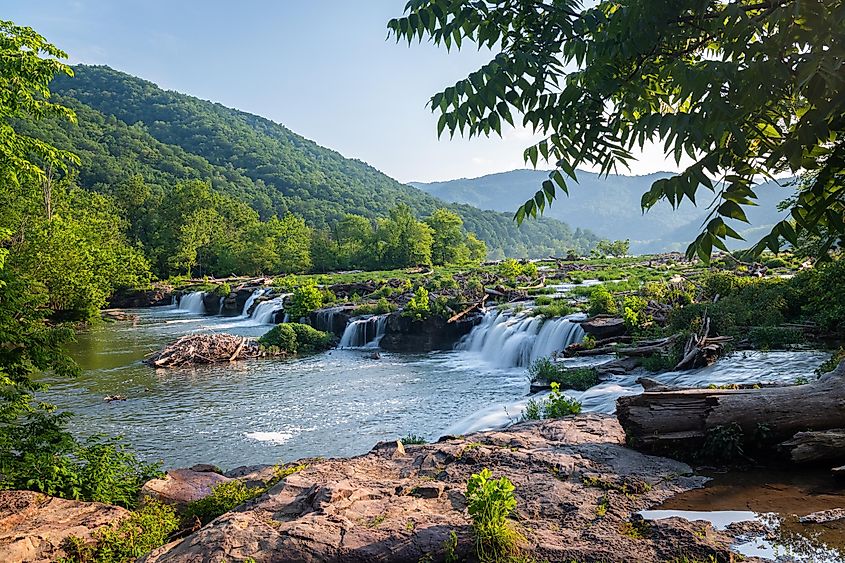 Get ready for a fantastic journey as you explore the breathtaking scenery of New River Gorge National Park in West Virginia. Start your weekend with an exciting whitewater rafting experience, maneuvering through the thrilling rapids of the famous New River. Put on your hiking boots on the second day and explore the park's beautiful trails. These trails will take you through lush forests and offer stunning gorge views, hidden waterfalls, ancient rock formations, and vibrant flora. Rock climb on rugged cliffs for a thrilling experience and breathtaking views. As your weekend concludes, enjoy a scenic drive along the gorge's edge and capture beautiful photos of the natural wonders.
The Greenbrier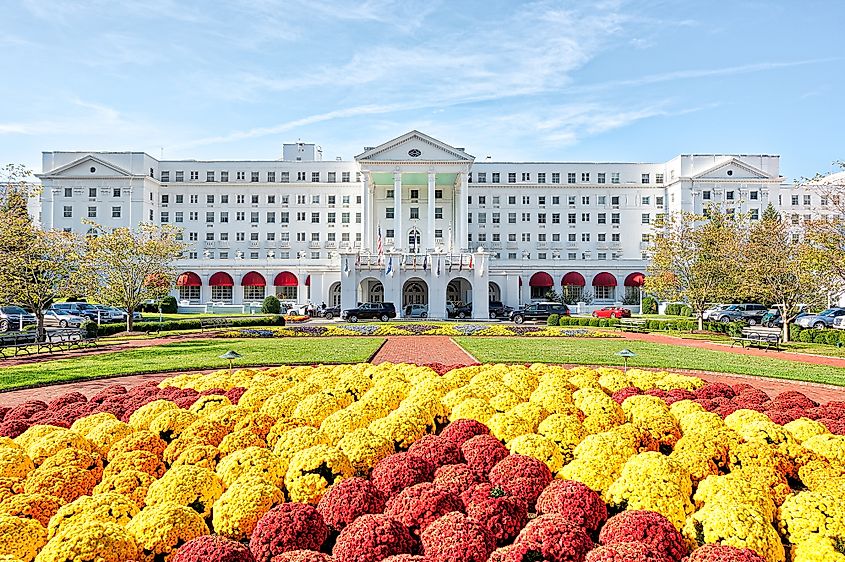 If you're searching for an unforgettable weekend getaway, consider visiting The Greenbrier in White Sulphur Springs, West Virginia. This location offers a beautiful and timeless elegance, complete with well-manicured gardens and historic architecture for you to explore. You can indulge in luxurious treatments at the world-class spa retreat, play golf on championship courses, enjoy new tennis courts, and savor exquisite cuisine at fine dining establishments. Once the sun sets, experience the vibrant casino or unwind with a refreshing cocktail at one of the stylish lounges. A 3-day weekend at The Greenbrier is a celebration of luxury, leisure, and refined living—an escape to a world of sophistication and indulgence in one place. 
As your weekend adventure in West Virginia draws to a close, take a moment to cherish the memories you've made and the breathtaking scenery you've encountered. This state contains natural wonders and cultural treasures, from the soaring peaks of the Appalachian Mountains to the tranquil valleys and winding rivers. Whether you sought refuge in a cozy cabin, explored historical landmarks, or ventured into the wilderness, West Virginia has left an unforgettable impression on your heart.