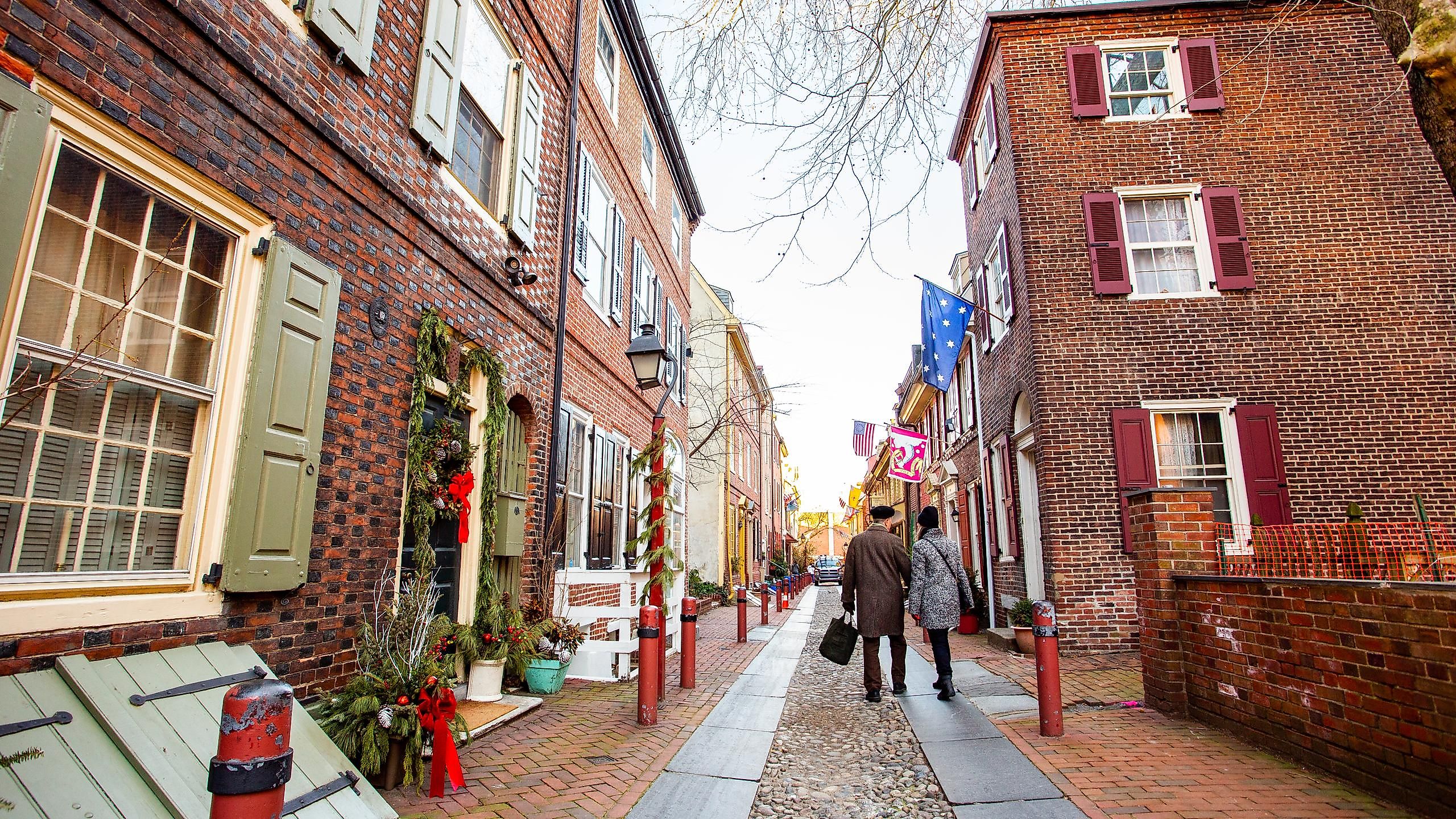 12 Underrated Destinations In Pennsylvania To Avoid Summer Crowds
As summer heat rises, so does the desire to escape to more tranquil and less crowded retreats. Pennsylvania, with its vast expanse of land filled with a myriad of hidden treasures, offers plenty of idyllic destinations to escape the hustle and bustle.
While the Liberty Bell and Hershey Park have their unique charm, there's a trove of underappreciated gems worth exploring. From stately cemeteries to quirky pizza museums, oddity shops, and serene botanical gardens, these underrated spots provide respite from summer crowds and a taste of the state's rich cultural and natural heritage. So why not avoid the familiar tourist traps and venture off the beaten path? Here are twelve underrated Pennsylvania destinations where you can find history, novelty, and serenity, all while avoiding the summer throngs.
John Heinz National Wildlife Refuge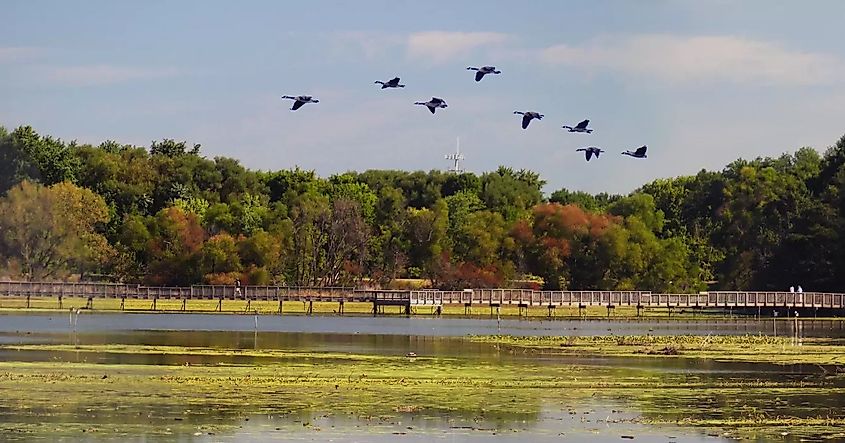 This will be a bit of a trek out of the way as it's on the outskirts of Philly, but it's well worth it. Established in 1972, it's named in memory of Senator John Heinz, a prominent environmental advocate who lost his life in a plane crash. The refuge is about 1000 acres of tidal marshland, meadows, and woodlands. It's home to a wide of plant and animal species. There are 10 miles of trails so you'll certainly get your step count in for the day.
A sanctuary for migratory birds, including waterfowl, shorebirds, and raptors it's a bird lover's paradise. But visitors will also be treated to sightings of white-tailed deer, red foxes, turtles, and bats among other animals. The diverse ecosystems present within the refuge serve as an outdoor classroom for environmental education and recreational activities, fostering a deeper understanding of the delicate balance of nature. A beloved respite from city life for locals, John Heinz National Wildlife Refuge is a must-see wildlife and flora preserve.
Baldwin's Book Barn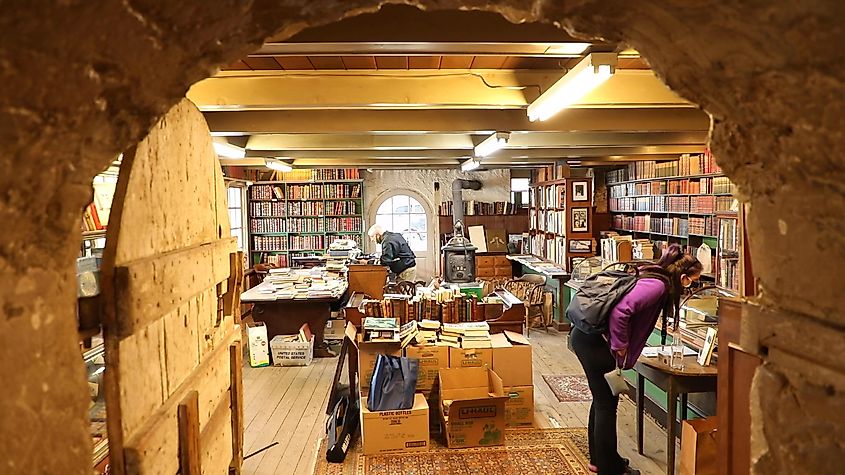 If you are a book lover, a trip to Baldwin's Book Barn when visiting Philadelphia is a must. Dubbed a "Hidden Gem" by the city of Philadelphia, this bookstore has been operating in the city since 1946.
Nestled in a vintage barn with lots of character, this bookstore is a refuge from busy crowds with the most stunning that literature and history have to offer. You can browse the shelf for its many used books, rare and fine books, maps, manuscripts, maps, paintings, and prints. The many options in their catalog at all price points. Baldwin's Book Barn will make for a culture-filled adventure, with a little something for every member of the family.
James G. Kaskey Memorial Park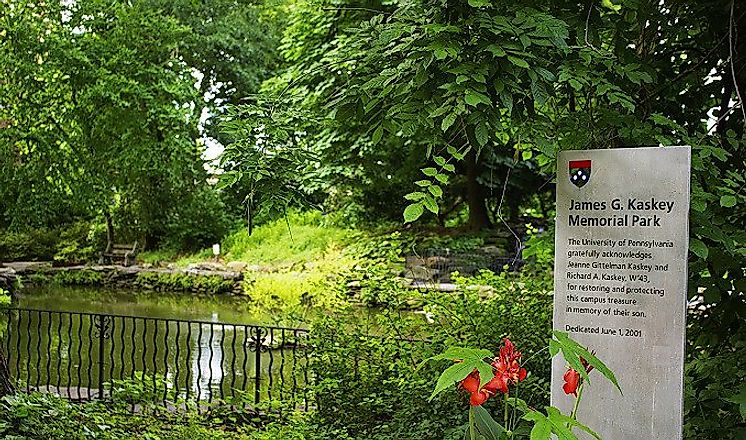 If you are not the kind of person to wander through a cemetery but like to take in some nature on your trips, James G. Kaskey Memorial Park is worth a gander. The highlight of Kaskey Park is its beautiful waterfall. Nestled on the campus of the University of Pennsylvania, this green refuge is beloved by locals but not well known to tourists.
If you want to visit it, it is tucked away by the buildings and labs of the Biology department and has been a part of the campus since 1897. Depending on the time of year you are walking through it, you may even see students from the University of Philadelphia drawing, painting, or taking samples of the flower for classes. In a busy city like Philadelphia, the memorial park is a quiet oasis that feels way farther from the hustle and bustle than it actually is. 
Elfreth's Alley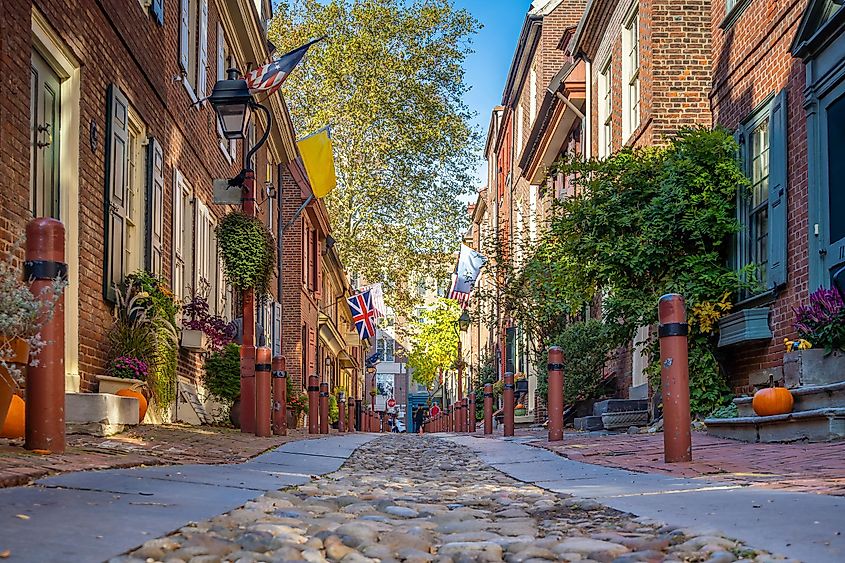 Elfreth's Alley is America's oldest street dating back to 1703. It has been continuously lived on since its inception. Today, you can find several historic American buildings from about 720 through 1836. As it is an open-air attraction with no ticket lines, you won't face the same business as other tourist attractions, even with heavy foot traffic.
Most of the homes on this road are private and lived in by ordinary Philadelphia families, but 124 and 126 have been turned into a museum thanks to the Elfreth's Alley Association. Even though it's primarily residential, you can still find shops and goods for sale and even historical re-enactments in the alley.
The Weeping Glass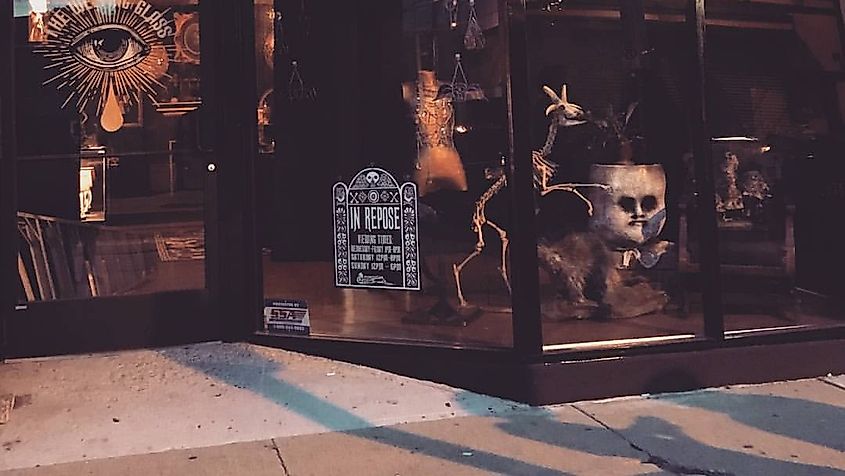 For the lover of the weird and whimsically bizarre, The Weeping Glass is a must-visit Philadelphia stop in Allentown. This oddities shop is a branding marvel of strange gifts, natural history curiosities, rare antiques, one-of-a-kind art, and the wonderfully sullen.
Open since 2017, this modern-day cabinet of curiosities merges rarities with some of the most unique events you'll find in the city. You can take a taxidermy class, get a tarot reading, or stop by monthly for the Midnight Death Parlor, where a performing artist takes shop visitors on a candlelit adventure of murder and drama. Partake in a themed beverage or delicacy as you browse and pick up animal bones or stuffed glass curiosities.
Pizza Brain's Museum of Pizza Culture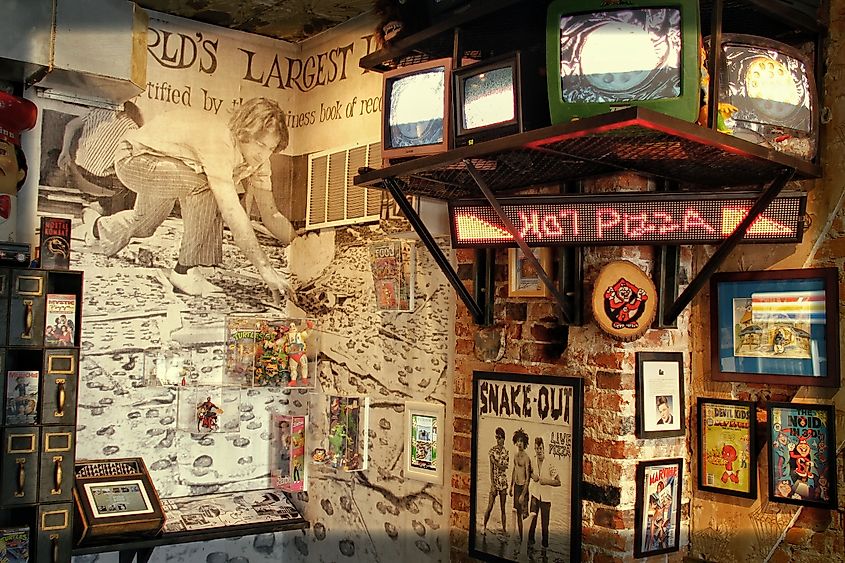 This quirky establishment is as much a homage to pizza in pop culture as it is a purveyor of some of the finest pies you'll find, truly a delightful fusion of a museum and a pizzeria. The decor is a smorgasbord of pizza memorabilia, from LPs to movie posters, collectibles, and even spicy hot pepper shakers. The staff is friendly, knowledgeable, and accommodating, contributing to the overall welcoming atmosphere.
The pizzas are a standout with their creative, delicious combinations of high-quality ingredients. Whether you are stopping by for a slice or dining in at their comfortable booths, every visit feels like a mini road trip to a unique and tasty pizza universe. The eclectic and unconventional environment, coupled with the exceptionally good pizza, makes this destination worth exploring.
Rodef Shalom Biblical Botanical Garden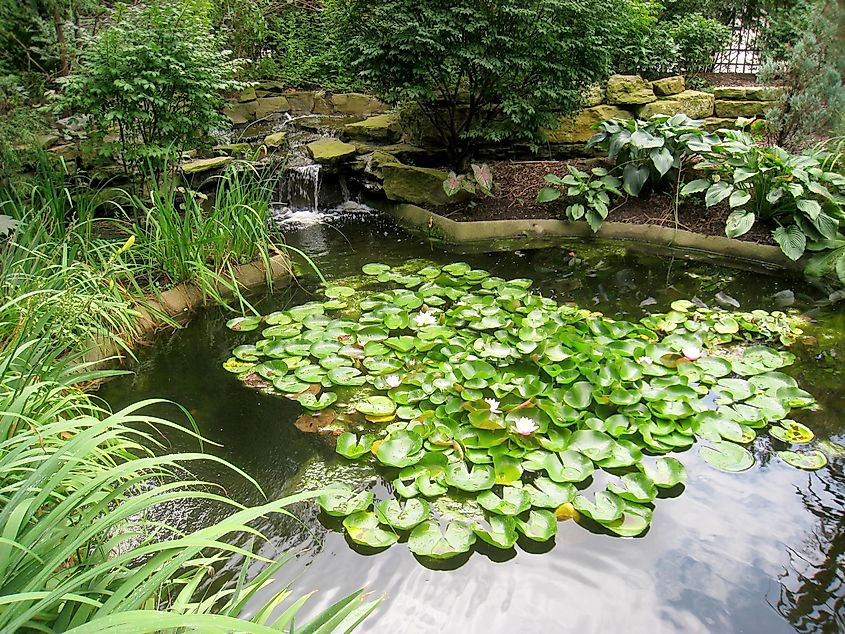 Established in 1987, Rodef Shalom Biblical Botanical Garden is a fascinating and picturesque homage to the botanical references in biblical texts. This garden, the largest of its kind in North America, is a captivating blend of botany and spirituality with a waterfall, a desert, a stream, and a replica of the River Jordan.
The grounds are home to over 100 different plant species, each meticulously labeled with relevant biblical verses and presented alongside replicas of ancient farming tools. From common crops like wheat and barley to exotic fruits such as olives, dates, pomegranates, and figs, the garden boasts an impressive range of flora. The summer activity is an educational, refreshing escape free to the public.
Mummers Museum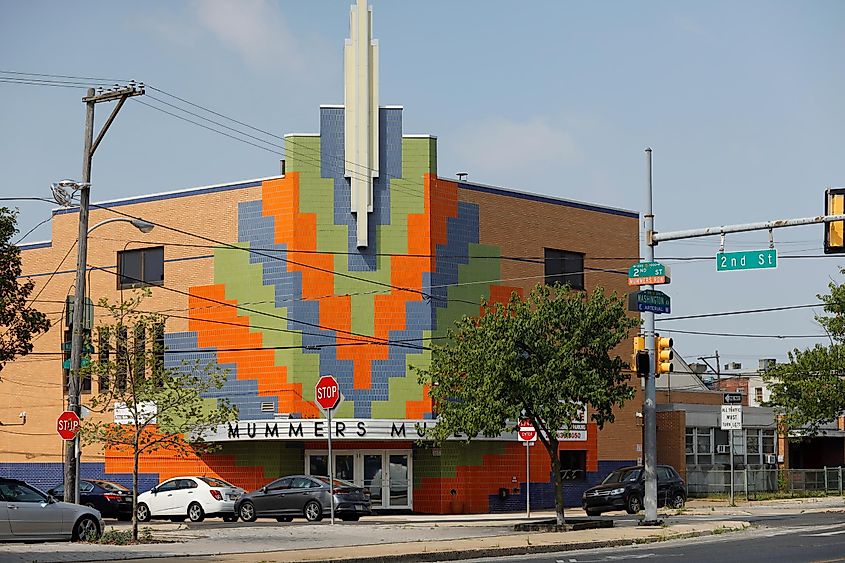 Established in 1976, the Mummers Museum is a vibrant celebration of Philadelphia's unique New Year tradition when costumed performers. Located in the heart of the Mummers community, the museum offers an immersive experience into the world of these costumed entertainers. Admission to the museum is free, with donations appreciated, and visitors have the chance to dress up in Mummer costumes and even learn the signature Mummers strut.
With beautifully displayed costumes, informative plaques, and showcases of award-winning string bands, the museum offers both fun and education in ample measure. An ideal family destination, the museum allows you to delve into the rich history of the Mummers, their community spirit, and their pride, making it a must-visit for locals and tourists alike who want to fully understand and appreciate this cherished Philadelphia tradition.
The Church Brew Works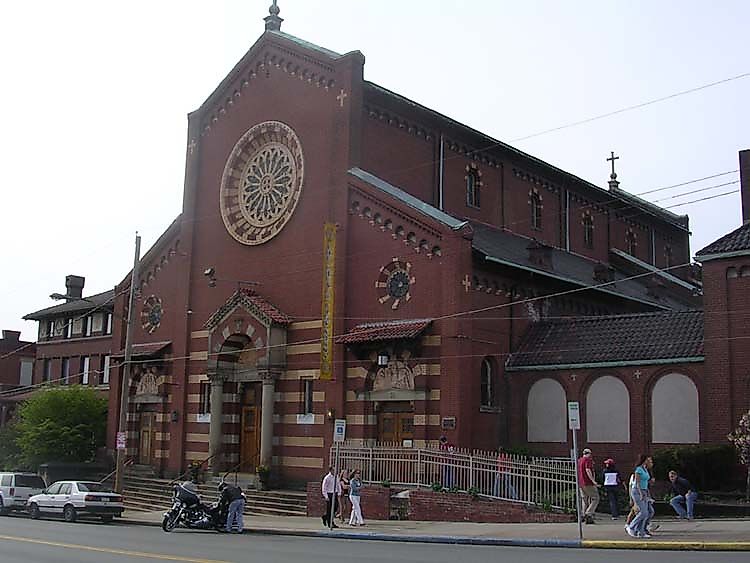 An iconic fusion of sacred architecture and innovative brewing, Church Brew Works is a must-visit spot in Pittsburgh. Housed in a repurposed 1908 Catholic Church, the brewery has a remarkable and unique ambiance, enhanced by the sight of brewing kettles adorning the altar. From their eclectic menu, visitors can enjoy an array of mouth-watering dishes, such as the fabulous Kobe beef sandwich or a succulent shrimp, sauce, and Gouda cake grits dish.
Pair your meal with a choice from their extensive beer selection, which includes quirky creations like beer brewed with a meteorite. The venue's true allure lies in its inventive adaptation of a traditional space into a contemporary, slightly irreverent brewery, making for an exciting, memorable visit.
Beechview-Seldom Seen Greenway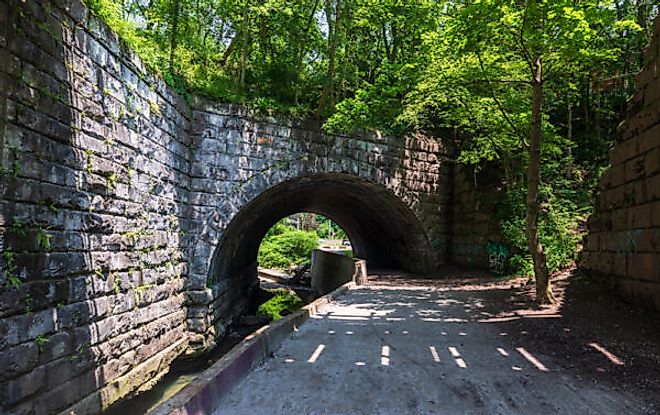 Beechview-Seldom Seen Greenway, a lesser-known treasure in Pittsburgh's South Hills, offers a delightful combination of underappreciated nature and urban exploration. This green oasis adorned with a stream and intertwined walking paths provides a serene environment for strolling, picnicking, and rock climbing, with the added intrigue of abandoned railroad tracks and graffiti to ensure you are never bored on your walk.
The area's convenience and charm include an unusual brick tunnel dating back to 1902 and graffiti-covered railroad bridges. The main trail is brief and bounded by a road, but numerous side trails promise further adventures. The sense of tranquility and escape it offers within city limits makes it a valuable recreational retreat that beckons for repeated visits.
The Shrine of Saint John Neumann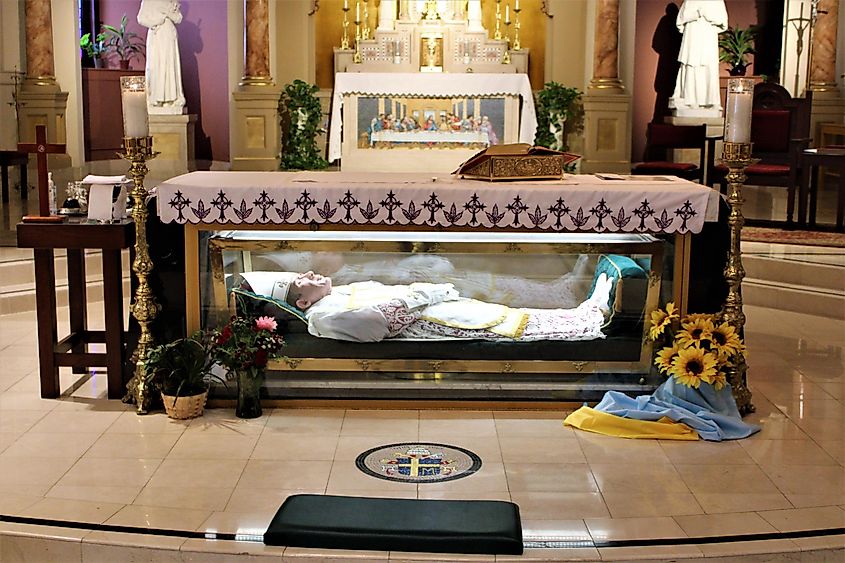 The Shrine of Saint John Neumann in Philadelphia is a place of rich history and reverence. Celebrating the life of the first male American saint and immigrant, Redemptorist bishop St. John Neumann, it provides an intimate encounter with his legacy. Despite its location in a less-frequented area, the shrine offers an inviting atmosphere, allowing visitors to meditate, pray, and gain insight into Neumann's impactful life.
Visitors have the chance to observe his body, encased in glass beneath the altar, and explore the chapel and plaques narrating his achievements in establishing Catholic schools in the United States. A poignant highlight is the opportunity for healing prayers with the first-class relic of St. John Neumann. Even for those who are not deeply religious, this sanctuary presents an engaging, educational experience, steeped in a spirit of serenity and divine intervention.
Shane Confectionary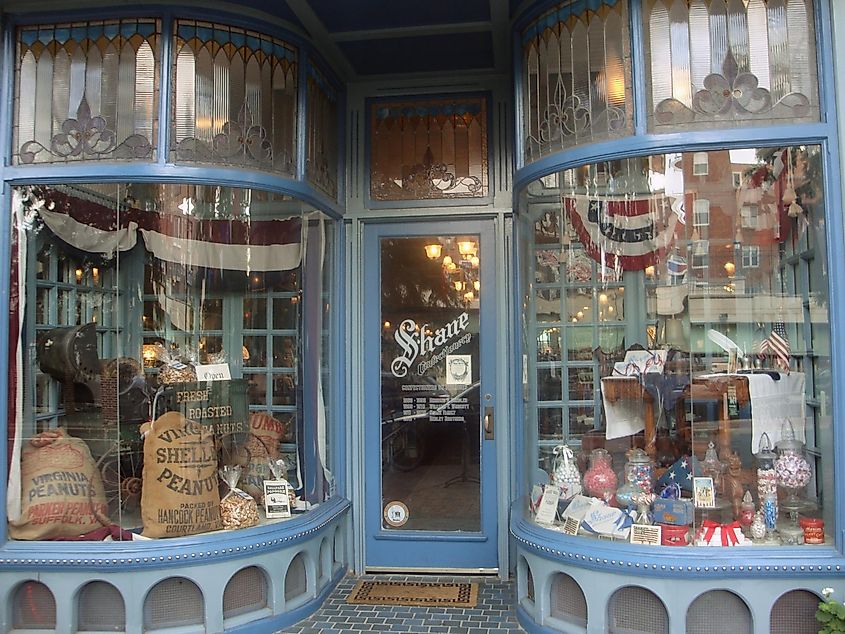 Step back in time and immerse yourself in the rich historical ambiance of Shane Confectionery, a beloved gem in Philadelphia. With its early 20th-century decor, gas lamps, and original cash register, the store provides a captivating experience, blending tradition and artisanal craftsmanship. The enthusiastic staff, dressed in period clothing, is passionate about their work, always ready to share fascinating tidbits about the chocolate-making process and the store's historic elevator,  one of the oldest in the United States.
Here, the delicious allure of chocolates and an array of old-fashioned candies are perfectly complemented by the store's adherence to health protocols. Despite recent price increases, the quality of their offerings, from mint malt balls to gourmet bars and exquisitely packed assorted chocolates, remain worth every cent. This charming confectionery shop, with its nostalgic allure, is a must-visit destination for anyone seeking a unique, delightful, and historical candy experience.
Enjoy the lesser known Pennsylvania sites
Pennsylvania's array of hidden treasures reminds us that sometimes the most gratifying experiences lie off the beaten path, away from the typical tourist haunts. The destinations listed offer an intriguing mixture of history, culture, and natural beauty, making them perfect spots to explore and appreciate the quieter side of the Keystone State.
So, whether you're an avid bookworm, a history enthusiast, a foodie, or simply seeking a tranquil escape from the hustle and bustle, these underrated locations in Pennsylvania offer a chance to broaden your horizons while avoiding the heat and crowds of summer. Why stick to the beaten path when you can delve into the unexpected and uncover a slice of Pennsylvania that most tourists never get to see? Your unique adventure awaits.