Building character and memories for hundreds, if not thousands, of years, Montana is the quintessence of a rugged America. Mining, fearsome wildlife, and stunning mountain ranges coat this boundless State; but where to begin? Wonder no further as to where you will spend your seasonal escapade- this list presents the 10 best attractions that Montana can offer.
Glacier National Park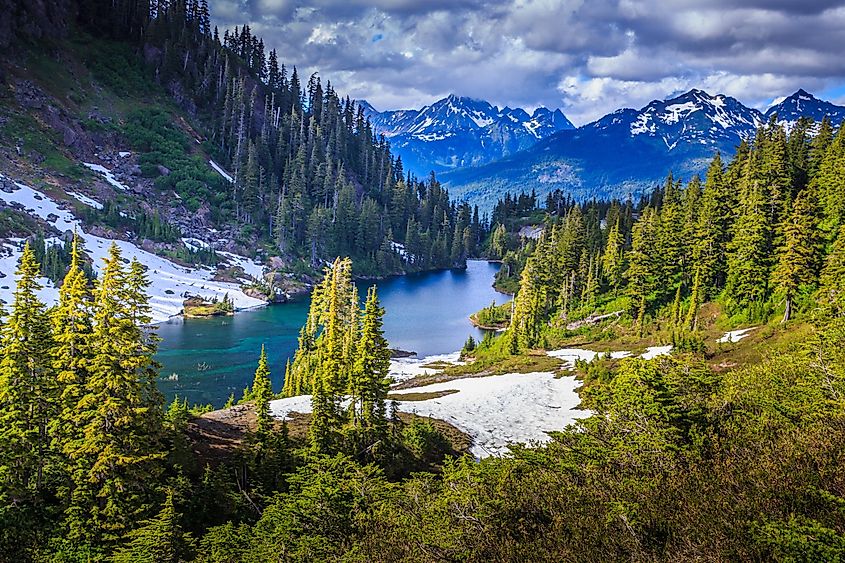 Three million people visited Glacier National Park in 2021, and for good reason. A single vantage point will reveal snowy mountain peaks that seem to scrape the clouds, while foliage-wrapped oases dot the feet of these giants. At more than 1 million acres, this Rocky Mountain 'spin-off' was originally settled by indigenous people groups such as the Blackfeet and Flathead. It took 170 million years for this northwestern park to form, but it only takes a few seconds for visitors to fall in love with the power and grace of mother nature. The park has only been visited for the past hundred years, and in the future, some of the glacier-ice formations could disappear by 2030. Therefore, it is a once-in-a-lifetime opportunity to marvel at the flora and fauna contained in the vista that is Glacier National Park.
Big Sky Resort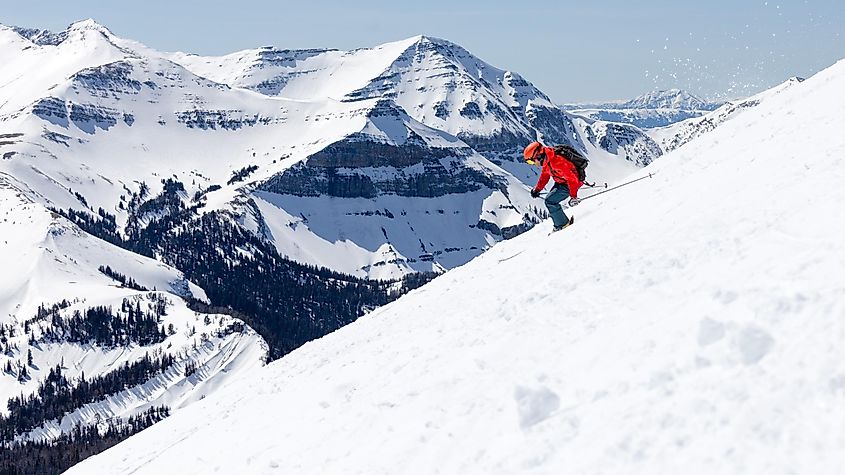 Aspen and Vail have a strong contender that most rocky mountain ski enthusiasts do not know about; Big Sky Resort, Montana. In operation since 1973, this 250-run mountain has 36 ski lifts covering nearly six thousand acres of skiable terrain. Beyond the winter fun that other activities like snowshoeing and terrain parks offer, Big Sky Resort also hosts mountain biking, zip-line trails, horse riding, and archery in the summer. Over half a billion dollars has been invested into the resort since 2000, leading visitors to enjoy state-of-the-art hotel rooms and even heated chairlift seats. Many guests commend the high-quality restaurants as a great way to relax after trout fishing and whitewater rafting adventures. Most importantly, it is common for snowfall to pile up 30 inches in a single week, so give yourself a few days to experience the all-American fun that is Big Sky Resort.
Lake Mcdonald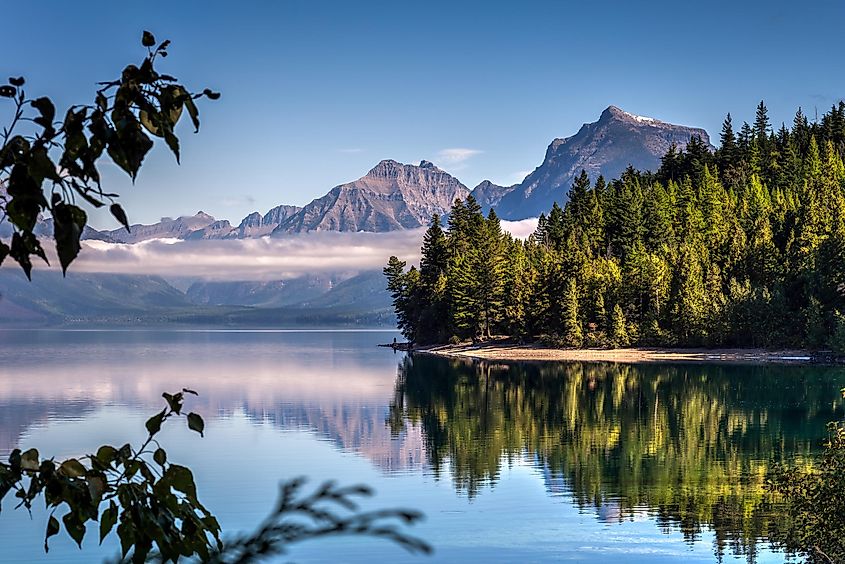 Just a few miles southwest of Glacier National Park sits the legendary Lake Mcdonald. The glassy surface tends to perfectly mirror the frozen summits just beyond it, and the entire area has been preserved through great public effort. However, the region is not entirely wilderness as there is a lodge and visitor center for guests who need to stay overnight or dine on something more than the fish they catch, which might not be many as the lake lacks nutrients. On the north shore, beware of the bears and moose roaming around this 68-hundred-acre lake. At its widest and longest sections, Lake Mcdonald is one mile by ten miles, respectively. The scenery is really what captures the hearts and minds of her guests, where bringing or renting boats goes beyond a strong recommendation. Do not forget to engage in the local tradition, however, of building a lakeside cairn to mark the memory of your adventure at Lake Mcdonald.
Grizzly and Wolf Discovery Center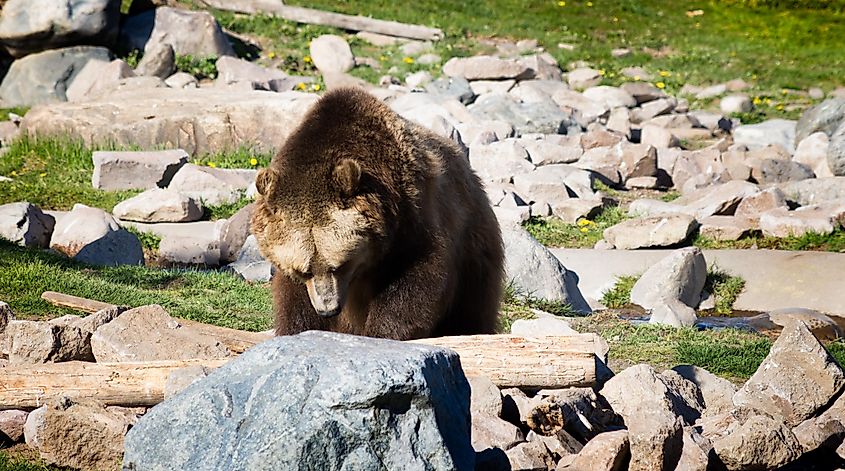 Anywhere else in Montana, there are signs explicitly warning guests to stay far away from wildlife; not so at Grizzly and Wolf Discovery Center! The gorgeous enclosures feature cliff sides, waterfalls, ponds, and sandy beaches. The nonprofit is situated in West Yellowstone, and hosts around 150 animals. Started in 1993 by Lewis Robinson, the facility was built to rehome dangerous wildlife that lost their fear of man. Otters, birds of prey, educational facilities about the ecology of Yellowstone, and aquariums, all mesmerize the center's guests. Intriguingly, the park is also famous for putting bear-resistant containers to the test for Yellowstone National Park, but do not expect to find yourself involved as a guinea pig! The good news is, Grizzly and Wolf Discovery Center is open 365 days a year, so expect to be able to see your furry friends any day and any time.
Museum of the Rockies
To the northeast of Big Sky Resort, in southwest Montana, lies a dinosaur kingdom called Museum of the Rockies. The exhibit excels in bringing to life creatures that have been extinct for countless millions of years, through models, bones, artwork, and stunning displays. Lifesize dinosaurs tower above guests, modeled from real remains, painting a picture of a more ferocious American history. Relics from the more recent past, such as old fur coats and horse carriages, can also be found here. This destination is ripe with excitement for children in particular. and is a considerable gateway towards a thirst for education. Worth noting is the kind and knowledgable staff, as well as the respectful displays that document the histories of indigenous Americans. For a one-of-a-kind adventure, stop through the Museum of the Rockies.
Yellowstone National Park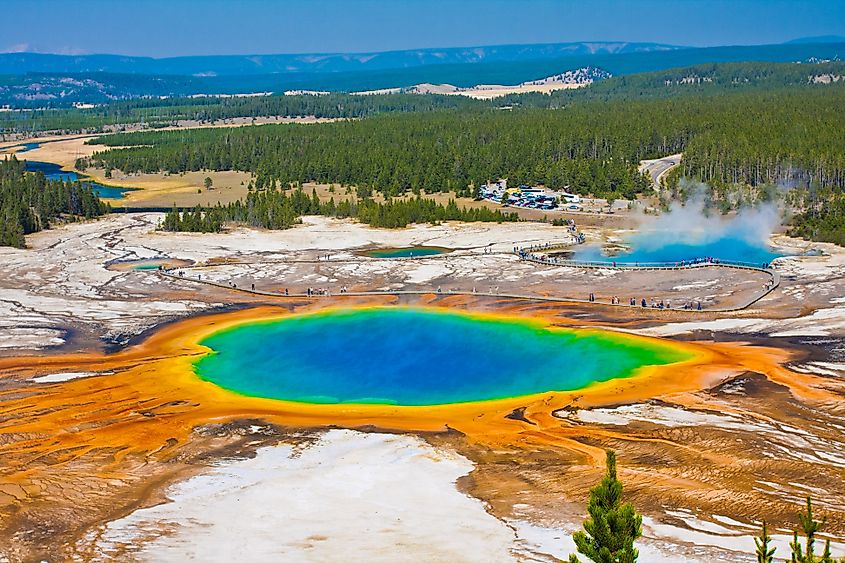 This American treasure has been inhabited for 11 thousand years in the southwest of Montana, a nature preserve so expansive that it is shared by Wyoming and Idaho as well. Associated primarily with geothermal activity like the Yellowstone supervolcano and boiling geysers, Yellowstone is also a gorgeous mountain terrain home to mythical wildlife. Guests are privileged to stumble across Bison, Elk, Wolves, Bears, and Pronghorns engaging each other in their natural habitat. Forest fires occur semi-frequently from lightning strikes, and species like the Douglas-fir evolved a thick bark as a form of protection. The park was established in 1872 and covers well over 2 million acres, which is plenty of space for the roughly four million annual visitors to mingle. Visitors are urged to respect this wilderness; Yellowstone National Park is truly stunning.
Lewis and Clark Caverns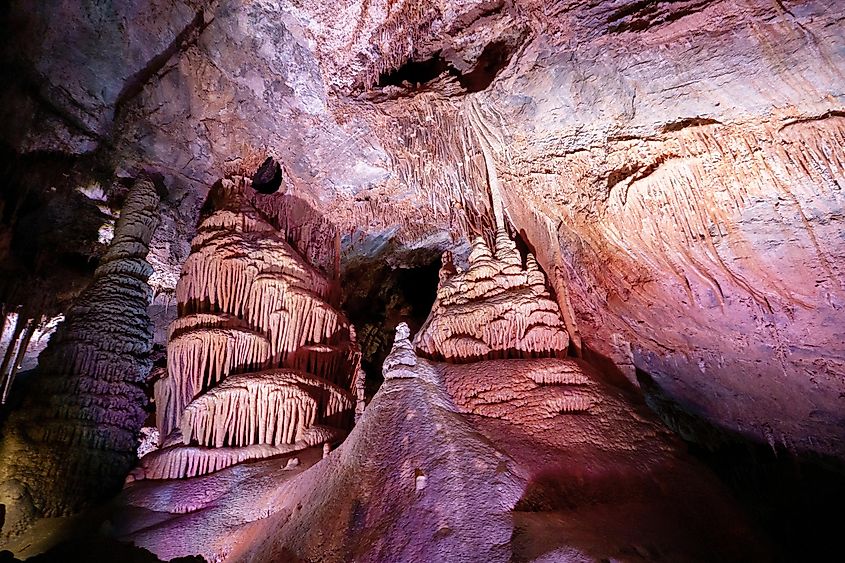 The great explorers of 1805 America, Lewis and Clark, stumbled upon this cavern without having the opportunity to explore it. Furthermore, it took almost 100 more years for locals to investigate this wonder of the world, and transform it into a tourable experience. Like many caverns, the caves were filled with limestone that slowly dissolved in the presence of acidic water, over millions of years. Tours today vary between 1 mile and one hour, or twice that. Bats make their home here, but one should rest assured that they are a harmless local variety. The stalactites and stalagmites form hauntingly beautiful scenes, in a soft green artificial light, creating an otherworldly form of art. Make sure to make a reservation and pack a jacket, and bring lots of questions for the passionate staff. Even as ancient as they are, the Lewis and Clark Caverns have a way of reminding visitors of youthly wonder.
World Museum of Mining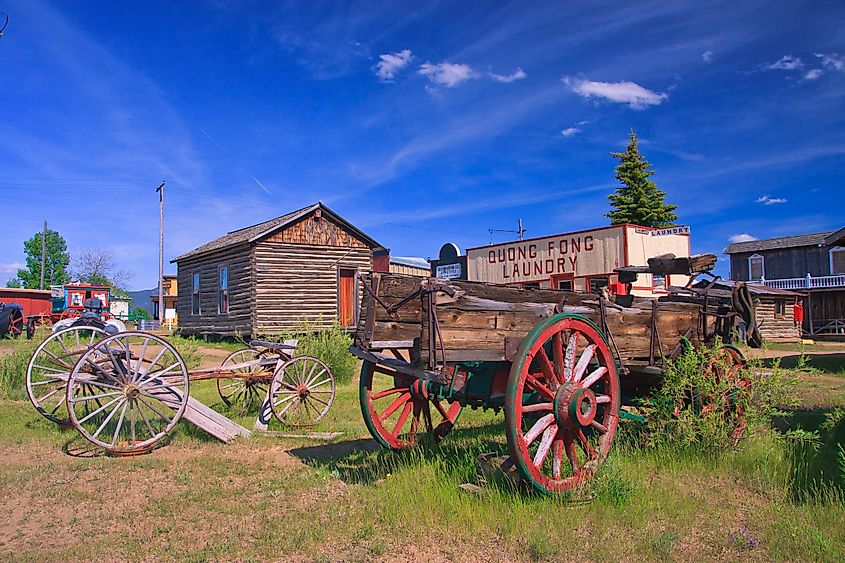 There is a lost generation of mining society from the old west of America that facilities like the World Museum of Mining aim to preserve and memorialize. Towns, upon a mineral strike, would spring up in nowhere overnight and last between 5 and 100 years. "The Orphan Girl Mine" of Butte was no different, but instead of being left for ruin, the mine yard was turned into a 50-building exhibition of artifacts and stories. Founded in 1964, the museum is a nonprofit that regularly hosts fascinating events like "Haunted Underground" and "Big Butte Brewfest" while also providing daily underground tours. A visit to the World Museum of Mining is ripe to evince a humbling appreciation for America's industrial past, and the difficult yet astounding measures it took for the foundations of society to evolve into what they are today.
ZooMontana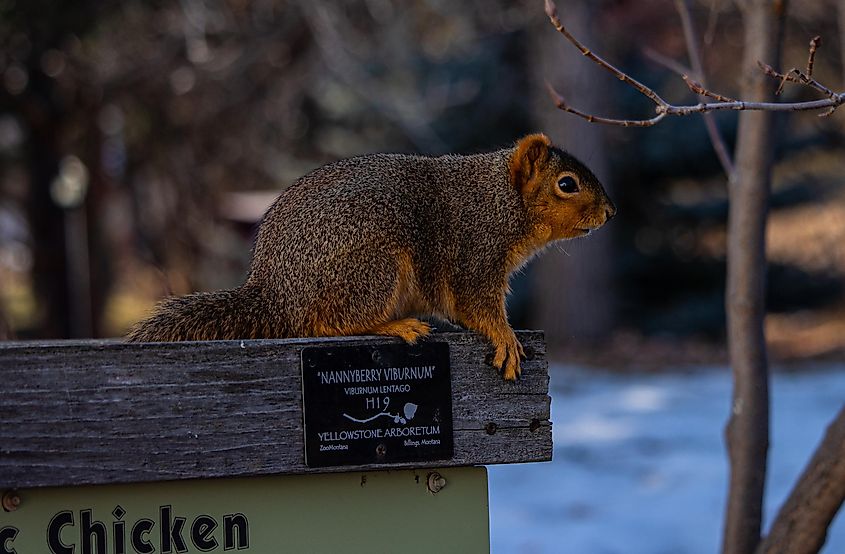 Red pandas, otters, lynx, badgers, wolverines... oh my! ZooMontana has it all. Located in south-central Montana on the cusp of the Crow reservation, this good-for-kids hotspot is a delightful example of what a zoo should be. Authentic habitats that do not constrain the animals are placed amongst weaving gardens that create an almost meditative experience. The Bald and Golden Eagles are a popular exhibit that embodies American exceptionalism; the zoo rehabilitates injured wild eagles and returns them to the great outdoors in full health. With 100 animals and 70 acres of beautiful gardens, ZooMontana goes above and beyond to create a uniquely peaceful thrill. 
Conrad Mansion Museum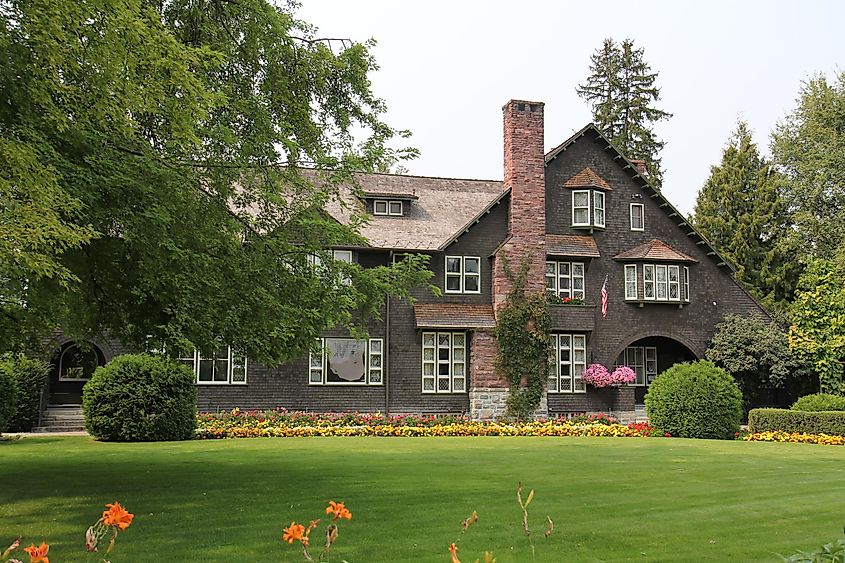 As far as Victorian relics go, the Conrad Mansion Museum ranks among the best of them. The architecture is comprised of the work of 18th-century masters, who took a pride in their work which is considered unique for the period. Secret doors can be found lining the hallways, and externally mystical fairy houses decorate the yard, made from pinecones and shrubbery. Visitors can discover old toys like dollhouses and playthings, that beckon to an elegant time of craftsmanship and imagination. Alongside that creativity are the dresses and garments of the era, which visitors can view on display nearby the aged cookware and appliances. Truly, the Conrad Mansion Museum presents the rare opportunity for guests to envision the life of the ultrarich from a bygone era. 
Each of these spectacular destinations paints a picture of a wild but proud Montana. Museums put in the work to educate and preserve valuable western history, while animal sanctuaries strive to rehome and rehabilitate creatures that could only be imagined in legends. Stuffed away in quiet cities and suburbs, it is far too easy for humankind to forget the wondrous neighbor that mother nature is. So pack your bags and a pair of binoculars, because the vistas of Montana are not going to wait for you to catch up.