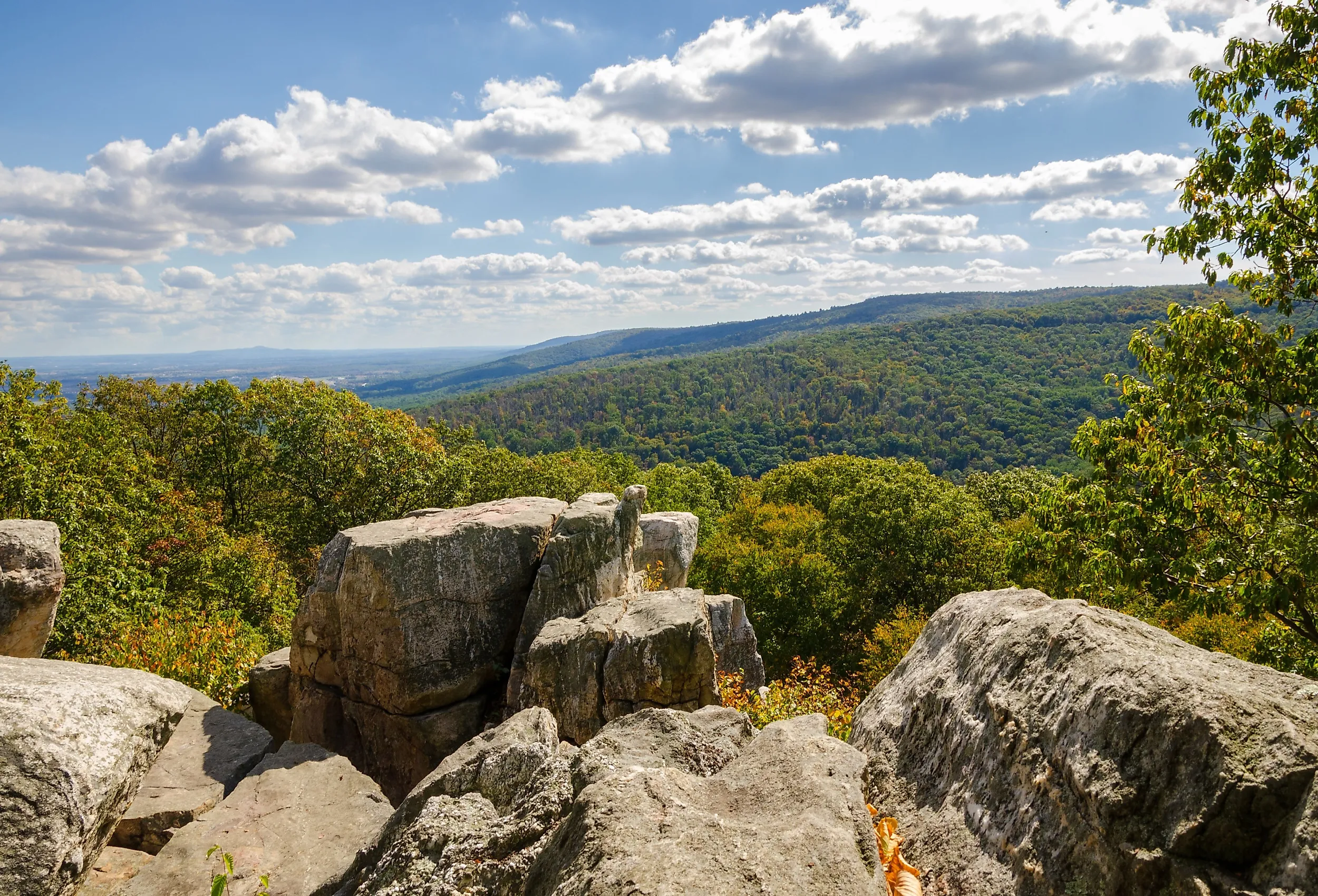 Maryland is a state known for its diverse landscapes and rich history, so, it is no surprise that the state offers an abundance of opportunities for outdoor enthusiasts to explore its natural beauty through hiking. From the rolling hills of the Appalachian Mountains to the picturesque Chesapeake Bay, Maryland offers an extensive network of state parks, including Savage River State Park and Patapsco Valley State Park, hikers can bask in and indulge in breathtaking vistas, trek through rugged terrain, and experience the tranquility of nature. 
Appalachian Trail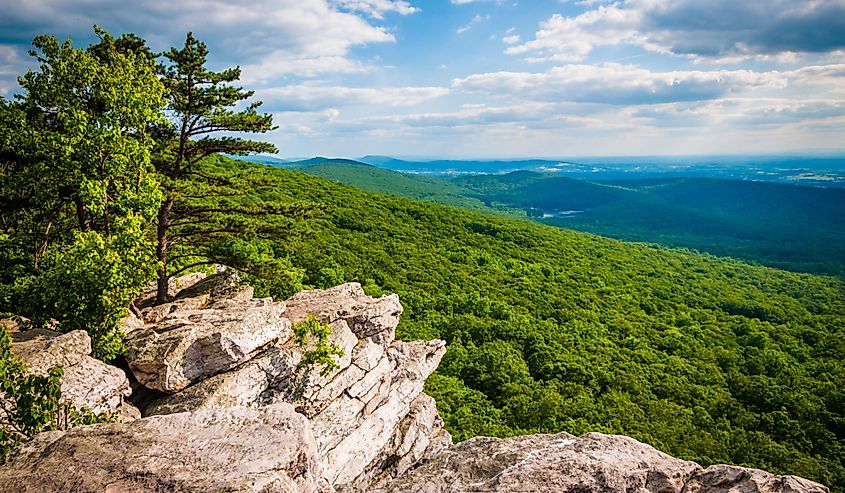 Hiking the Appalachian Trail in Maryland offers a unique and diverse experience for outdoor enthusiasts. Stretching over 40 miles, this section of the trail showcases the state's natural beauty and rich history. Starting at the Pennsylvania-Maryland border, hikers can enjoy stunning panoramic views from the ridge of South Mountain. As they traverse through dense forests and rocky terrains, they can witness the vibrant fall foliage or the blooming wildflowers in spring. Along the way, hikers can also explore historical landmarks such as the Washington Monument State Park and the C&O Canal National Historical Park. The trail provides challenges for all skill levels, from beginners seeking a day hike to experienced trekkers looking for a multi-day adventure.
Catoctin Mountain Park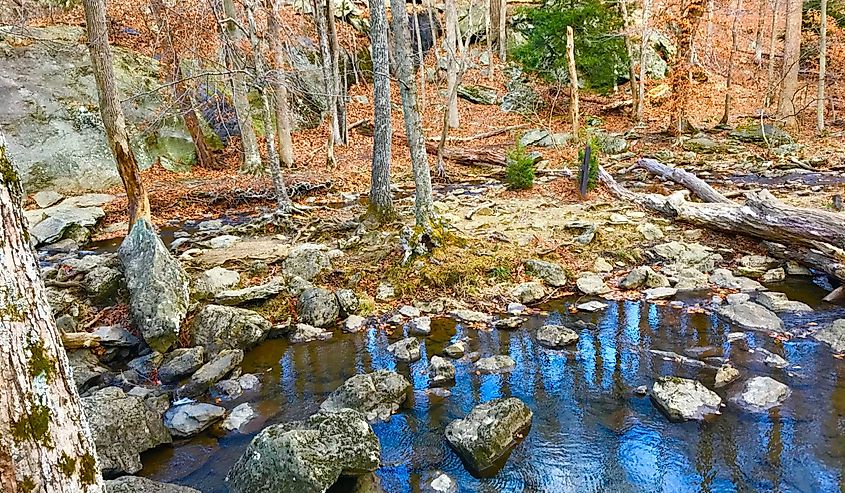 Nestled in the picturesque state of Thurmont, Maryland, Catoctin Mountain Park offers hikers a splendid outdoor adventure. Spanning over 5,700 acres, Catoctin boasts a stunning array of natural beauty and diverse wildlife. As hikers traverse the numerous trails, there are breathtaking views of rolling hills, cascading waterfalls, and lush forests filled with vibrant flora and fauna. One of the park's highlights is the challenging and scenic Catoctin National Recreation Trail, which takes hikers through rocky terrain and offers panoramic vistas of the surrounding landscape. In addition to its natural wonders, the park also holds historical significance as the site of the presidential retreat, Camp David.
Backbone Mountain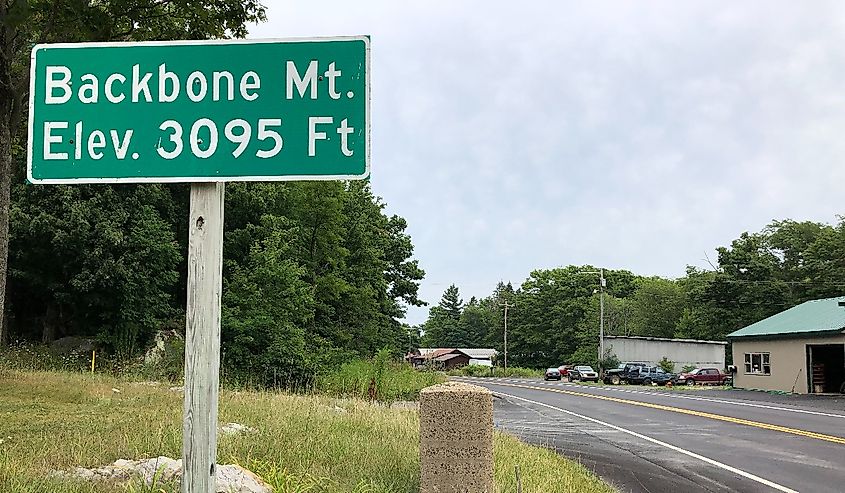 Backbone Mountain offers avid hikers an exhilarating adventure in the heart of nature. Standing tall at an impressive elevation of 3,360 feet, the majestic peak of Backbone promises breathtaking views and an unforgettable experience. Indulge in a diverse landscape of dense forests, meandering streams, and vibrant wildflowers. The journey to the summit rewards hikers with panoramic vistas stretching across the sprawling valleys and rolling hills of the surrounding region. The tranquil atmosphere and well-maintained trails make Backbone Mountain an ideal destination for beginners and seasoned hikers. Whether seeking a peaceful escape or a challenging endeavor, hiking Backbone Mountain promises a memorable expedition for nature enthusiasts.
Billy Goat Trail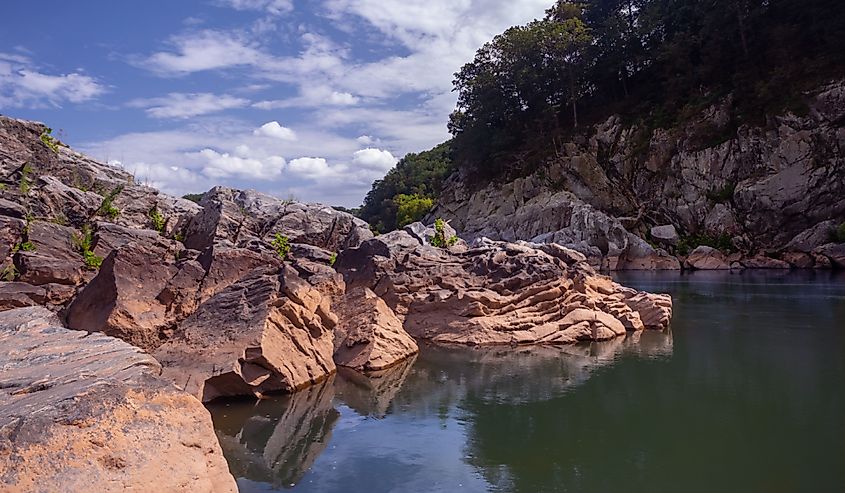 Located along the banks of the Potomac River in Maryland, the Billy Goat Trail offers an exhilarating hiking experience that enthralls adventurers of all levels. This renowned trail, divided into three sections, weaves through rocky terrain, towering cliffs, and breathtaking views. While on the trailhead, be prepared for a thrilling journey filled with bouldering, scrambling, and stunning vistas of the river and its surrounding lush landscapes. The Billy Goat Trail is known for its challenging yet rewarding nature, demanding physical agility and mental focus. Whether you choose Sections A, B, or C, each segment offers its unique charm and opportunities for exploration. The Billy Goat Trail promises an adrenaline rush amidst Maryland's stunning scenery.
Gunpowder Falls State Park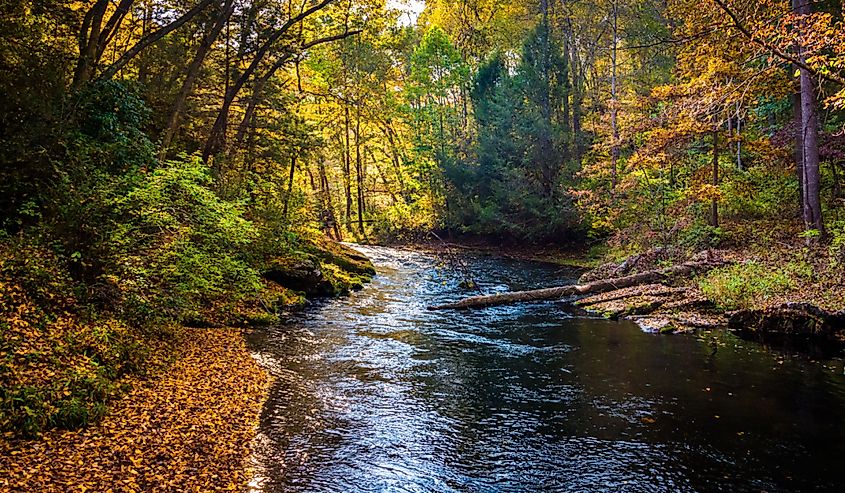 Sometimes known as a hiker's paradise, Gunpowder Falls State Park in Maryland offers an immersive experience amid captivating natural beauty. With over 18,000 acres, this sprawling park boasts a diverse landscape, including serene forests, meandering streams, and cascading waterfalls. With an extensive network of well-maintained trails, adventurers can explore the park's wonders at their own pace. From strolls to challenging hikes, Gunpowder Falls State Park caters to hikers of all skill levels. Traverse the trails, watch for the abundant wildlife and vibrant flora that call this park home. Offering solitude and embarking on a group adventure, Gunpowder Falls State Park invites visitors to reconnect with nature and discover the untamed beauty of Maryland.
Patapsco Valley State Park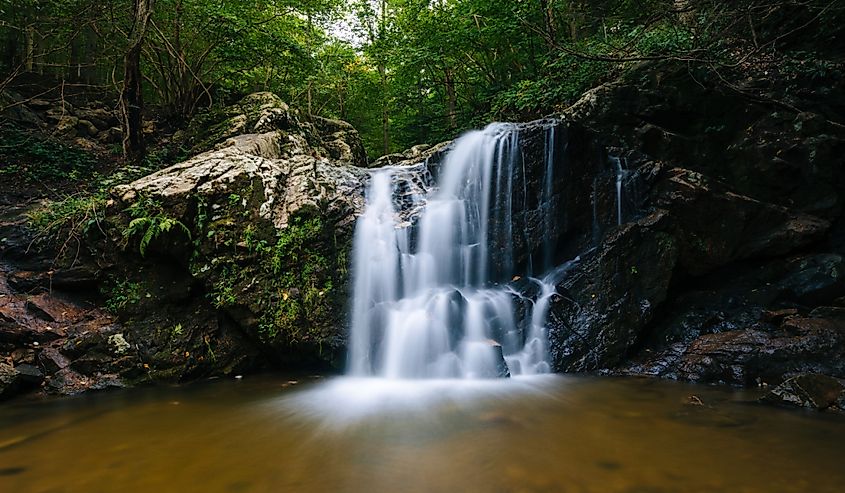 With over 16,000 acres of stunning vistas, meandering rivers, and serene woodlands, the Patapsco Valley State Park in Ellicott City, Maryland, offers hikers a spectacular outdoor experience. This diverse park is a haven for nature enthusiasts making every step a delight for the senses. Whether hiking along the Patapsco River, exploring the deep ravines, or ascending to the breathtaking overlooks, visitors will surely be captivated by the park's natural beauty. Not only does Patapsco Valley State Park provide a scenic escape, but it also offers opportunities for wildlife spotting and birdwatching. With its tranquil atmosphere and endless exploration possibilities, hiking Patapsco Valley State Park promises an unforgettable adventure for outdoor enthusiasts and nature lovers alike.
Sugarloaf Mountain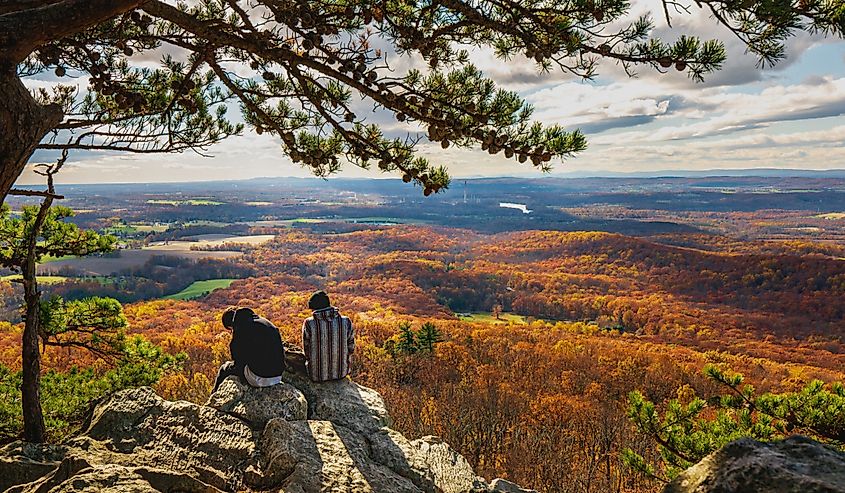 Rising 1,282 feet above sea level, Sugarloaf Mountain is a picturesque mountain with breathtaking views and a range of hiking trails suitable for all skill levels in Maryland. From strolls to challenging hikes, visitors can explore the mountain's lush forests, rocky terrain, and cascading streams. The summit rewards hikers with sweeping vistas of the surrounding countryside, including the Potomac River and the Catoctin Mountains. Along the way, watch for the diverse wildlife that calls Sugarloaf Mountain home, from deer and foxes to various bird species. With its natural beauty and serene atmosphere, hiking Sugarloaf Mountain is an unforgettable experience that showcases Maryland's stunning landscape.
Swallow Falls State Park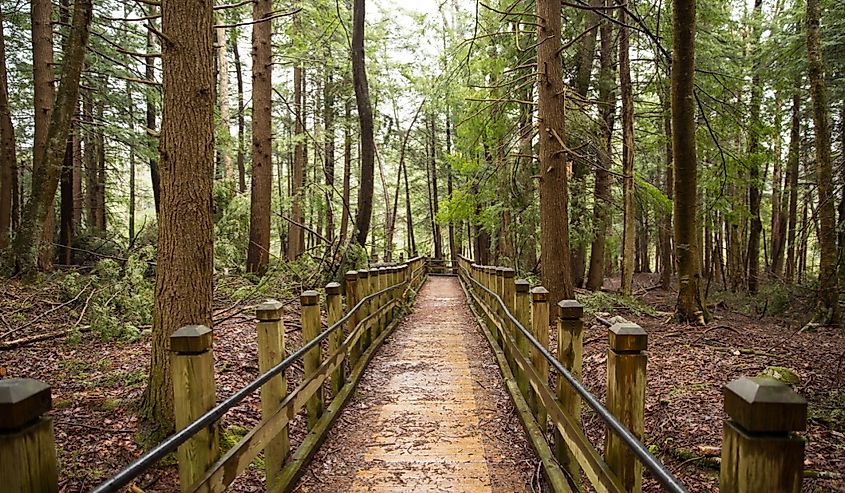 Home to Maryland's highest free-falling waterfall, Muddy Creek Falls, Swallow Falls State Park is located in Oakland, Maryland and offers picturesque landscapes, cascading waterfalls, dense forests, and rocky cliffs. The park is home to towering hemlock and white pine trees with the Youghiogheny River providing a serene backdrop. As hikers venture deeper into the park, the landscape unfolds to reveal dense forests, open meadows, and picturesque overlooks. While Swallow Falks offers trails for all skill levels, some trails can prove challenging with uneven terrain and steep inclines in certain areas, so it's advisable to wear sturdy footwear and be cautious of slippery surfaces. Even with these challenges, the natural wonders of Swallow Falls State Park are worth exploring. 
Savage River State Forest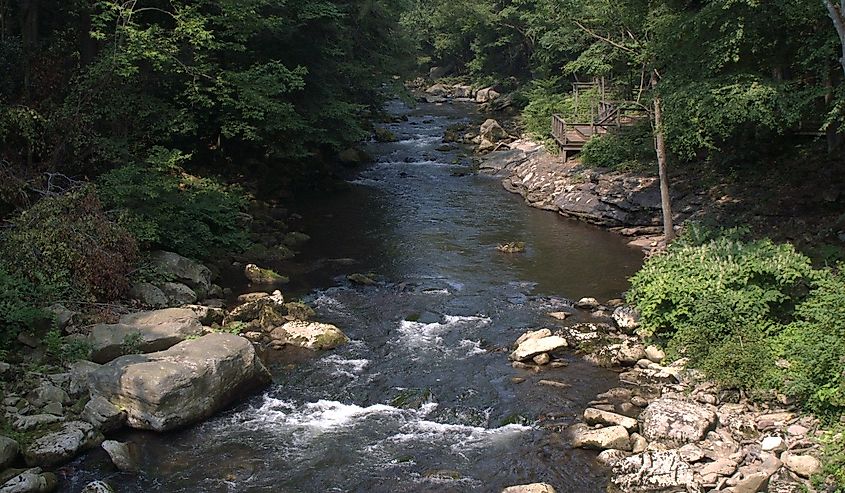 A hiking paradise with diverse topography, rugged mountains, and tranquil river valleys, Savage River State Forest is over 54,000 acres of breathtaking vistas and lush forests. Along the journey, hikers will encounter notable landmarks like the majestic Big Savage Mountain, which offers climbers awe-inspiring panoramic views. For hikers looking to relax and enjoy the fruits of their labor, the stunning hidden gem of Deep Creek Lake offers crystal-clear waters to take a dip in. With all the beauty offered by hiking Savage River State Forest, there are trails that can be steep and rocky, requiring a moderate to advanced level of fitness and hiking experience. Despite certain difficulties, the park's trails present a rewarding and exhilarating experience for those seeking a true wilderness adventure.
Conclusion
Hiking in Maryland provides an unparalleled opportunity to connect with nature and explore the state's captivating landscapes. Whether travelerss are seasoned hikers or beginners, Maryland offers trails suitable for all skill levels. From the rugged mountains of Western Maryland to the serene coastlines along the Chesapeake Bay, hikers can enjoy a diverse range of scenery and wildlife. Whether seeking an adrenaline-pumping adventure or a peaceful escape, Maryland's hiking trails have something for everyone.