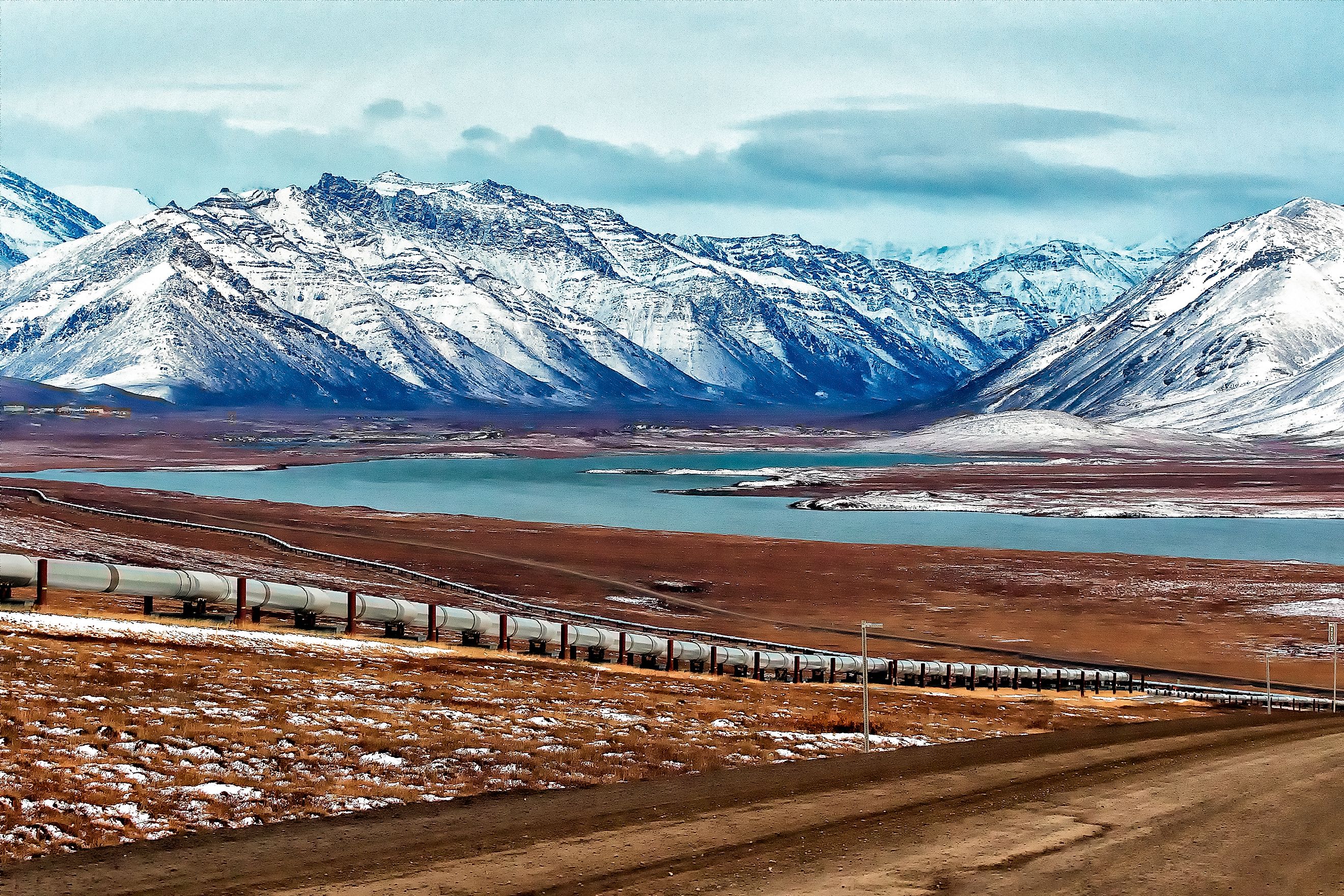 The US state of Alaska is divided into six distinct environmental and physiographic regions. Alaska's Arctic region is a wide region extending northward from the expansive Brooks Range. The Brooks Range is an extension of the Rocky Mountains located in the Arctic Circle. Its northern slope, known as the Alaska North Slope, is a region rich in oil reserves.
Where Is The Alaska North Slope?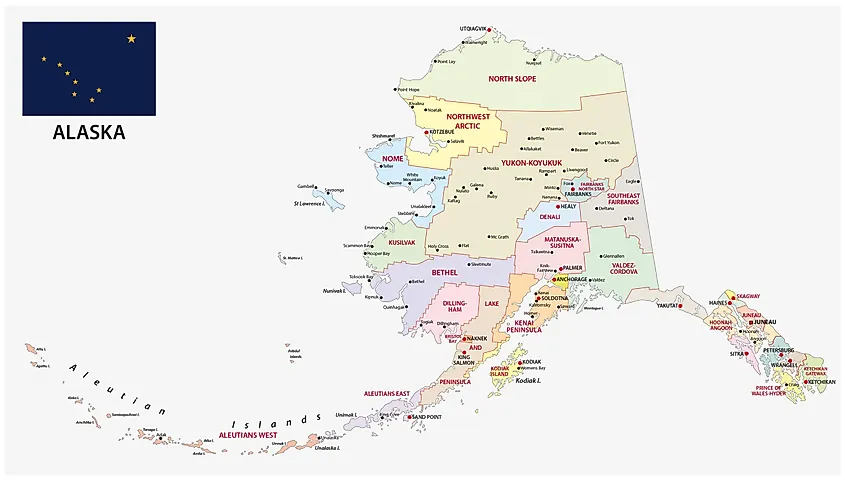 The Alaska North Slope is located on Brooks Range's northern slope, along the Chukchi Sea and the Beaufort Sea coasts. Much of the region is part of the North Slope Borough, Alaska's northernmost borough covering about 245,520 km2. The North Slope region includes a portion of the Arctic National Wildlife Refuge (ANWR) and National Petroleum Reserve-Alaska (NPRA). Between NPRA and ANWR lies Prudhoe Bay oil field, North America's largest oil field. Kuparuk River oil field, Alaska's other major oil field, is also located within the Alaska North Slope region.
North Slope Oil Fields
The Alaska North Slope has one of North America's richest petroleum reserves. The region's ancient seabed is a rich source of oil. The Barrow Arch belt underlying the North Slope is a unique geological feature consisting of rocks that trap and preserve the oil. This geological feature extends from Utqiaġvik to the west of the ANWR. The source rock of Prudhoe Bay is a potential source of shale gas and tight oil, containing an estimated 2 billion barrels of oil reserve and up to 80 trillion cubic feet of shale gas. Petroleum from the Alaska North Slope is transferred to Valdez, Alaska via the Trans-Alaska Pipeline System.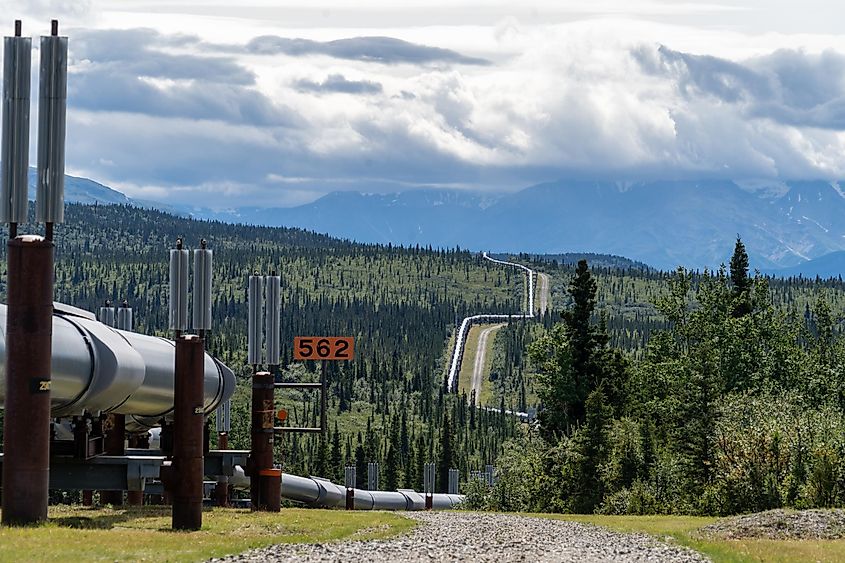 There are three main oil fields in the Alaska North Slope. National Petroleum Reserve-Alaska was created in 1923 by President Warren G. Harding. It covers an estimated area of 95,506 km2 and contained approximately 896 million barrels of undiscovered oil in 2008. In addition to oil, the area contains up to 53 trillion cubic feet of natural gas.
NPRA contained the largest quantity of petroleum in Alaska until 1968, following the Prudhoe Bay oil field discovery. Prudhoe Bay Oil Field covers approximately 864.2 km2. It was estimated to contain about 25 billion barrels of undiscovered oil in 2009, making it North America's largest oil field. In December 2006, the oil field produced 285,000 barrels of oil daily.
Kuparuk Oil Field is the second-largest oil field in both the North Slope and North America by area. The area is estimated to contain over 2 billion barrels of undiscovered oil and produces about 120,000 barrels of oil a day. Sinclair Oil discovered this oil field in April 1969, but production began in 1981.