Manzanita Lake serves as an ideal location for anybody searching for a serene paddle with an amazing view of the largest volcanic peak in the area. This lake, which is located in Lassen Volcanic National Park beneath Lassen Peak in the northeastern part of the US State of California, has a tranquil environment. It attracts tourists from all walks of life, including photographers, casual hikers, anglers, and kayakers, with its extensive array of summer and winter activities like camping, hiking, swimming, boating, fishing, and skiing.  
Geography And Climate Of Manzanita Lake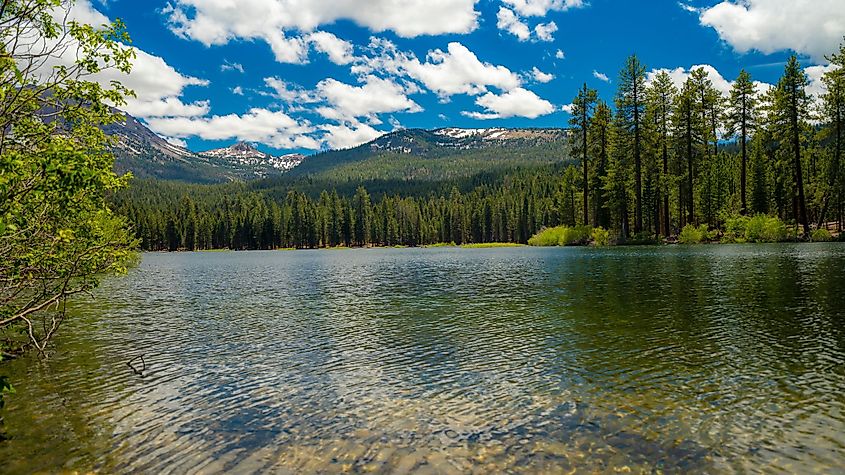 Manzanita Lake, which covers a surface area of 11 ha, and reaches an average depth of around 6.5 feet, is located at an elevation of 1,798 m above sea level in California's Shasta County. The lake is close to the national park's entrance, and the surrounding area features a campground, the Loomis Museum, and the historic district of the Manzanita Lake Naturalist's Services.
Manzanita Lake is located in one of California's sunniest places that sees around 249 sunny days a year. The lake area experiences warm summers and cool winters. July is the hottest month, with summertime temperatures reaching 93℉, while temperatures as low as 32℉ have been recorded during winter. The ideal time to visit the lake and its surrounding area for enjoying outdoor recreational activities is during May, June, and October.  
History Of Manzanita Lake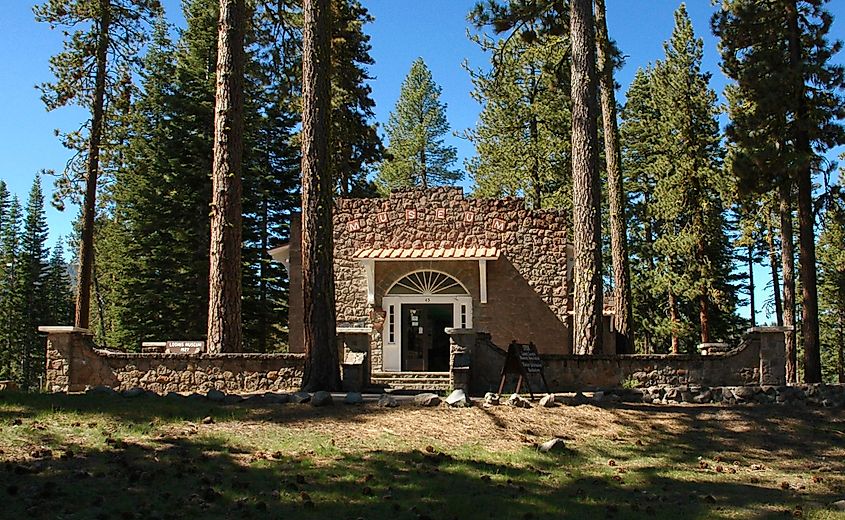 The name "Manzanita" has been derived from a Spanish term that means "little apple." The Lake's history dates back to around 300 years ago, when a massive rock avalanche from the adjacent Chaos Crags constructed a natural dam in Manzanita Creek, resulting in the formation of Manzanita Lake that developed into a crucial habitat for fish, in addition to osprey, bald eagles, great blue herons, ducks, geese, woodpeckers and many more. In 1972, a tiny man-made dam was constructed, increasing the water volume of the lake. Since the Lake's formation, there have been several volcanic eruptions in the region where the Lake is located, and there are now over 300 active volcano domes here. Several hydrothermal structures, including mud pots and steam vents, are also present.
Ecology Of Manzanita Lake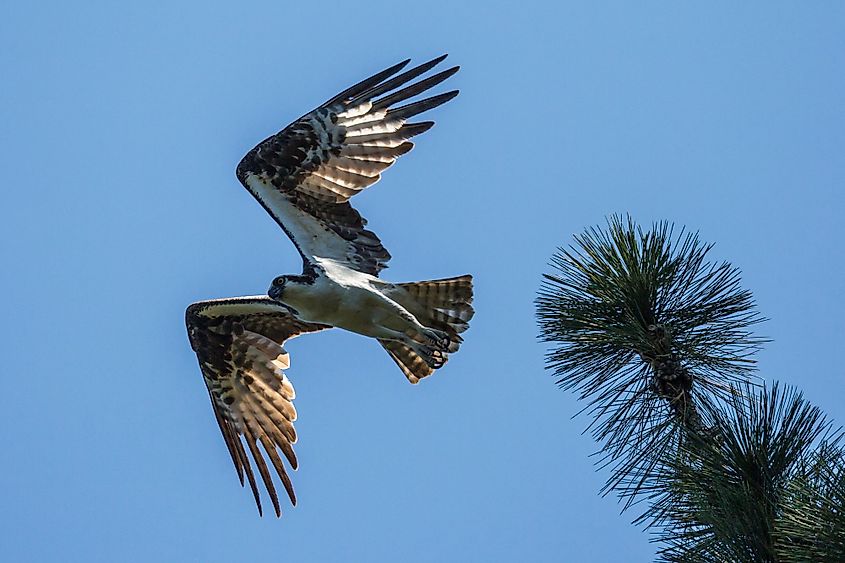 The most famous lake for fishing in Lassen Volcanic National Park is Manzanita Lake, which is great for both fly fishing and rod and reel fishing. The California Department of Fish and Game rates the lake as a blue-ribbon fly-fishing destination because it has a substantial population of brown and rainbow trout. Fishing in this lake is restricted to catch and release with a single, barbless hook in order to ensure the availability of fish for all visitors. Common equipment includes waders, kayaks, canoes, and float tubes, as only non-motorized boats are permitted for fishing. And to protect the wetlands along the beach, all boats must be launched from the boat launch.
Recreational Activities In Manzanita Lake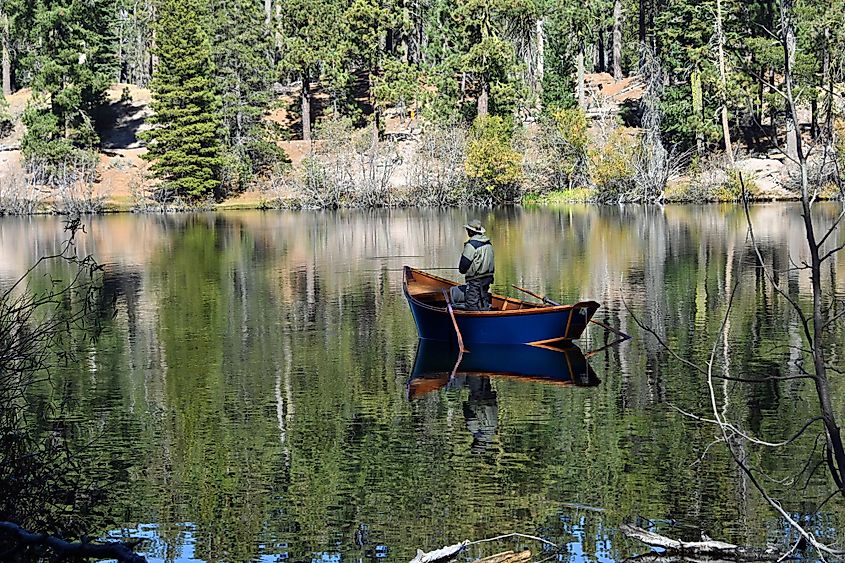 Manzanita Lake is one of the most popular lakes in Lassen Volcanic National Park and the focal point of the park's major visiting area. It offers a wide range of outdoor pursuits, such as non-motorized boating, swimming, fishing, hiking, camping, and wildlife viewing. There are excellent viewing spots on its north side for photographers who want to capture the spectacular cone of Lassen Peak reflected in the lake. Rentals for cabins and kayaks are also offered here.
Additionally, one can take advantage of the surrounding hiking trails' breathtaking views, and must not forget to participate in the summertime ranger-led activities. The 1.9-mile Manzanita Lake Trail provides an easy stroll through pine trees and along lakeshore beaches while providing stunning views of the park's volcanic showpiece. Snow play, snowshoeing, Nordic skiing, and backcountry skiing are all wintertime activities available in the lake and its surrounding areas. The lake also features the largest campsite in the Lassen Volcanic National Park. There are 179 campsites at Manzanita Lake Campground that accommodate tents, RVs, and trailers. Finally, you can visit the Loomis Museum to witness historical images of the Lassen Peak eruption in 1915 and a lovely exhibit of Native American artifacts.