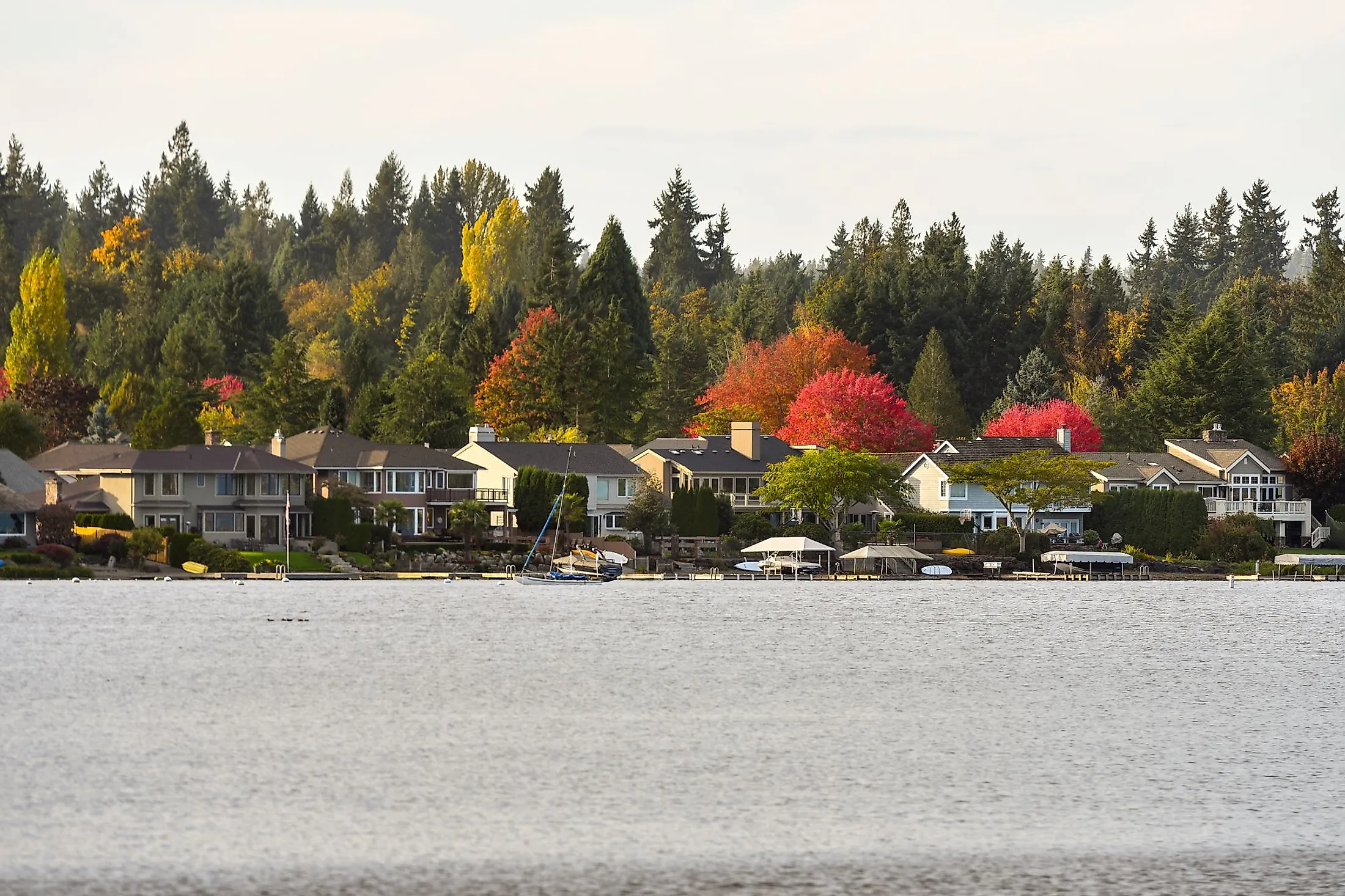 Lake Sammamish, Washington
Lake Sammamish is a big freshwater lake situated about 13 km east of Seattle in King County in the US State of Washington. It is one of the state's well-known recreational lakes, and beaches on the lake are frequently ranked among Seattle's top beach parks even though they are technically outside the city. In addition to sunbathing and building sandcastles, Lake Sammamish is a fantastic location for hiking, kayaking, bicycling, picnicking, and many other recreational activities.
Geography Of Lake Sammamish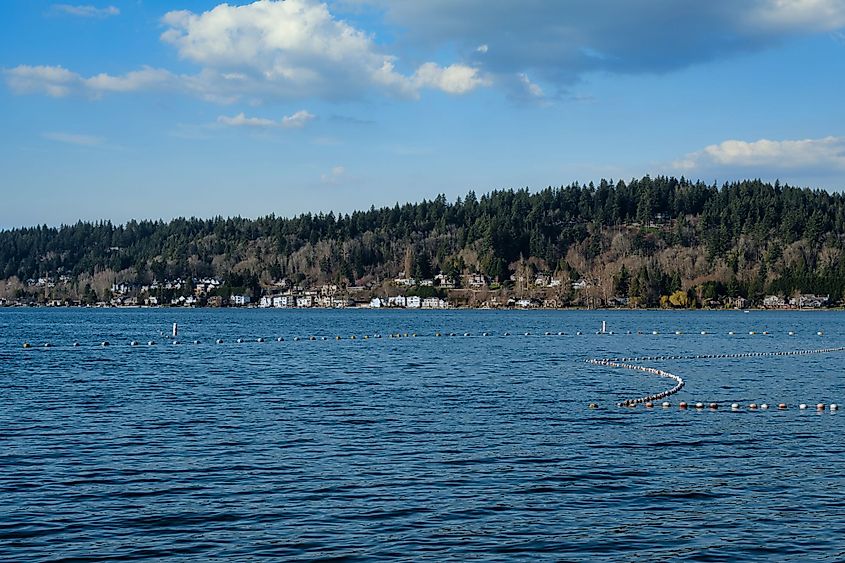 Covering an area of 19.8 sq. km, Lake Sammamish spans from the city of Issaquah in the south to Redmond in the north. Placed to the west of the Sammamish Plateau and the east of Lake Washington, the lake has a length of 11.7 km and a maximum width of 2.4 km. Lake Sammamish has an average depth of 18 m and reaches a maximum depth of 32 m. It is supplied by Issaquah Creek in Issaquah and drains at Lake Washington near Redmond via the Sammamish River, which bears the name of the indigenous population that formerly inhabited the area along the river's entire length.
Geology Of Lake Sammamish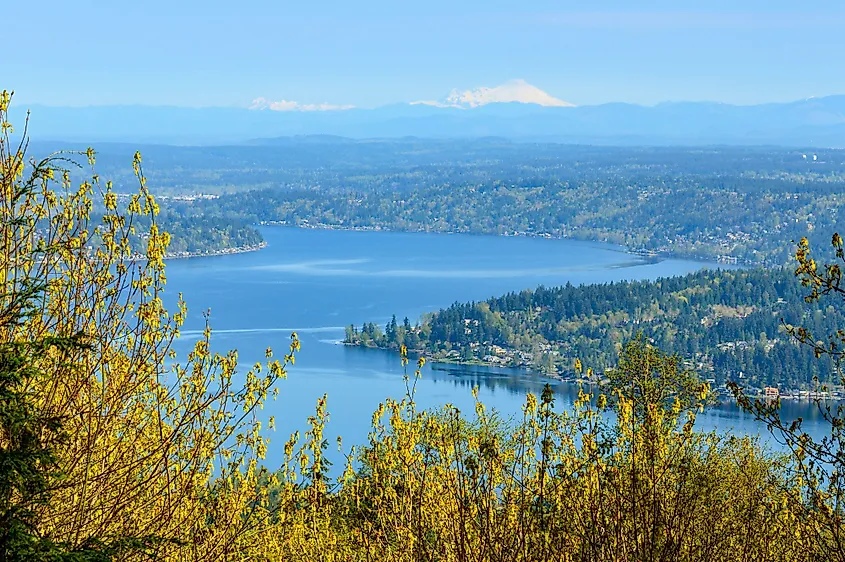 The lake is located in a substantial glacial depression created during the last ice age. The glacial lakes of Washington and Sammamish were formed by the fingers of the massive ice sheet that reached Puget Sound. A river delta dumped outwash sand and gravel into the lake. Since the lake level is far higher than these delta deposits, it might be inferred that Lake Sammamish was originally 450 feet deeper than it is now. Moreover, Lake Sammamish passes through the Seattle Fault. Some of the undersea landslides discovered in the lake are believed to have been caused by past activity along this fault.
History Of Lake Sammamish
Before the creation of Lake Sammamish State Park, local agricultural families owned the property around the lake's shores. John Anderson, a Norwegian immigrant, and his wife Addie owned the Anderson farm. On the land, the Andersons constructed "the huge home," which became well-known and featured eleven rooms in all and two levels. The property was passed down to Addie's three daughters in 1934, while Lawrence Smart received land in Fall City. After 1934, the land was leased to a tenant farmer by the name of Ole Englebritsen for $10 a month. The site was then bought by the State of Washington Parks Commission in April 1951. In 1953, the Washington Iron Works property, the Anderson and Jensen farms, and other properties were turned into a park.
Recreational Activities In Lake Sammamish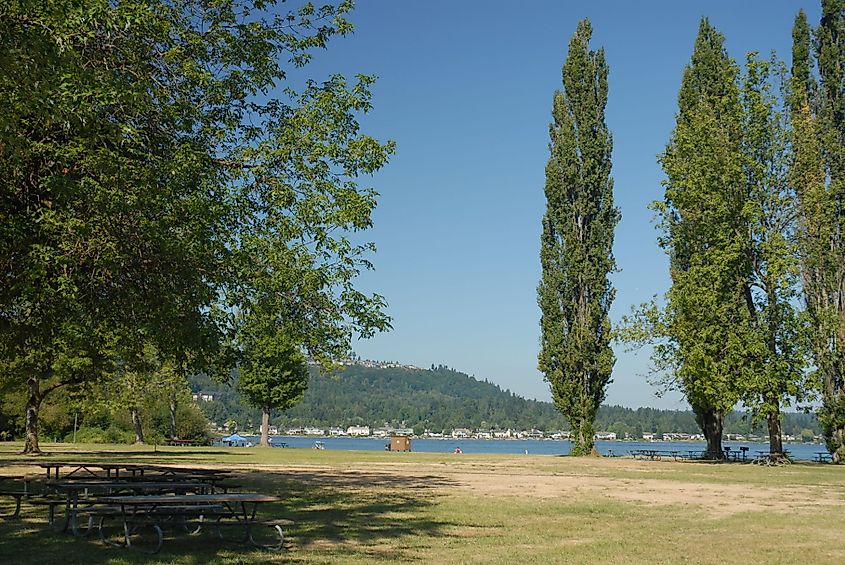 One of the most well-liked tourist spots in King County is the Lake Sammamish State Park. There are three sizable picnic spots, two beaches with enclosed swimming divisions, kayak and stand-up paddle board rentals, a summer concession stand, two outdoor playgrounds, sand volleyball courts, a boat ramp access to Lake Sammamish, a great blue heron rookery, and 1.5 miles of hiking and bicycling paths, among other amenities. 
Fishing And Bird-Watching In Lake Sammamish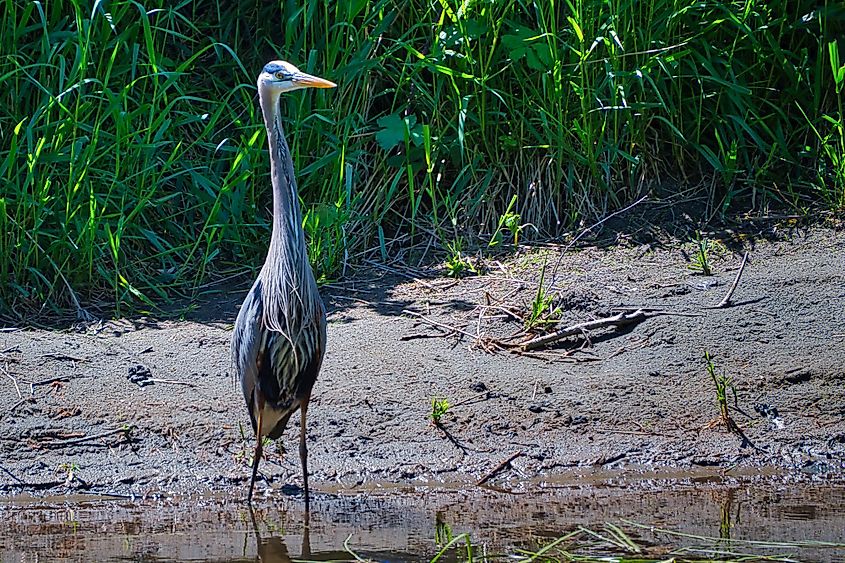 The best lake for small-mouth bass in Western Washington is Lake Sammamish. In Washington state parks, shell fishing and fishing are both prohibited without a recreational license. The following species are available: Chinook salmon, Kokanee, steelhead, small- and large-mouth bass, yellow perch, brown bullhead catfish, and black crappie. In addition to fish species, the Lake Sammamish State Park also supports a large variety of bird species and habitats. Crows, pigeons, waterfowl, kinglets, cedar waxwings, several types of sparrows, geese, gulls, bald eagles, hawks, great blue herons, jays, owls, Wilson's snipe, and woodpeckers are among the birds that are frequently sighted.