Lake Piru is a man-made reservoir, created by the damming of the Piru Creek – a tributary of the Santa Clara River by the Santa Felicia Dam. This picturesque lake is situated in the Topatopa Mountains and is part of the Los Padres National Forest in Ventura County in the southern part of California, United States. Lake Piru is widely known for several drowning incidents and other tragedies that have taken place in the Lake.
About The Lake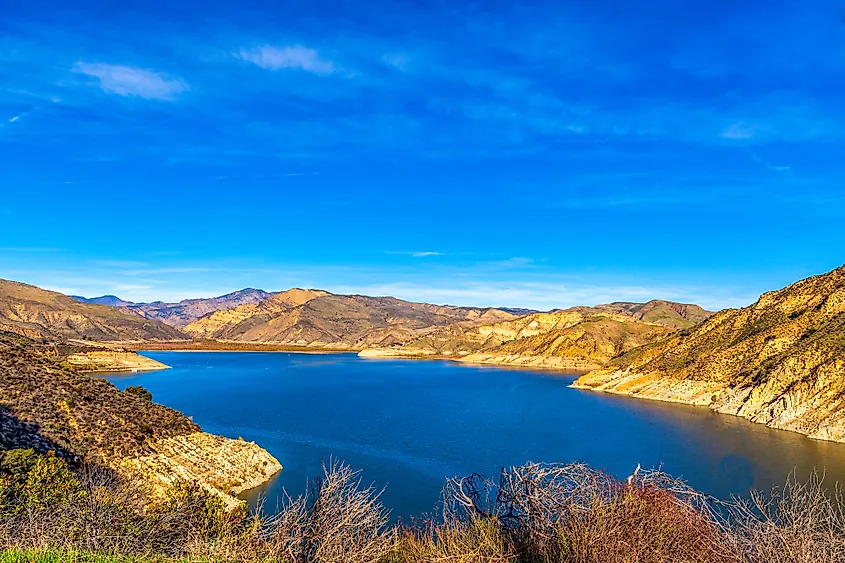 Lake Piru covers an area of 5.018 sq. km and the lake reaches a maximum depth of 40m. The lake is located downstream from Pyramid Lake at an elevation of 318m. The Lake Piru reservoir and the Santa Felicia Dam were constructed in 1954 and 1955 and are maintained by the United Water Conservation District located in the city of Santa Paula. The dam forms an integral part of the district's operations and an essential facility in its mission to protect and manage the water resources of the Santa Clara River valley and the large coastal Oxnard plain.
The Santa Felicia Dam was mainly constructed to recharge the downstream groundwater basins and to control the intrusion of seawater in the groundwater aquifers located close to the Pacific Ocean. The runoff from the Piru Creek is stored in the Lake Piru reservoir when the groundwater basins remain full during the winter and spring seasons. The water that is released from the Santa Felicia Dam is also used for hydroelectric power generation.
Visiting Lake Piru
Lake Piru serves as a popular tourist destination and offers many recreational activities for its visitors. Located along the western shore of the lake is the Lake Piru Recreation Area that offers several recreational activities such as swimming, fishing, boating, water-skiing, camping, and picnicking. There are about 238 campsites of which 107 are equipped with electrical hook-ups and 66 boat slips with well-serviced marinas in the lake area. In 2013, an invasive species of freshwater mussel named Quagga mussels were found in the waters of Lake Piru and Lower Piru Creek. Since then, various measures have been taken by the United Water Conservation District to deal with the further colonization of the quagga mussels in Lake Piru.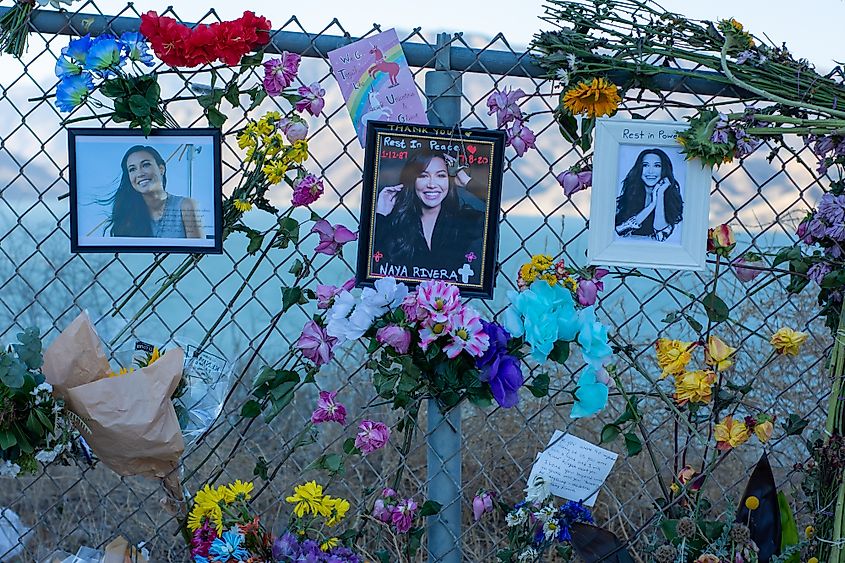 However, harsh conditions like cold water temperatures, strong winds and currents, low visibility, etc have led to several tragic drowning incidents at Lake Piru. Most recently on July 8, 2020, the well-known American actress Naya Rivera drowned while swimming in Lake Piru. The drowning of Naya Rivera made Ventura County call for a complete ban on swimming in Lake Piru.