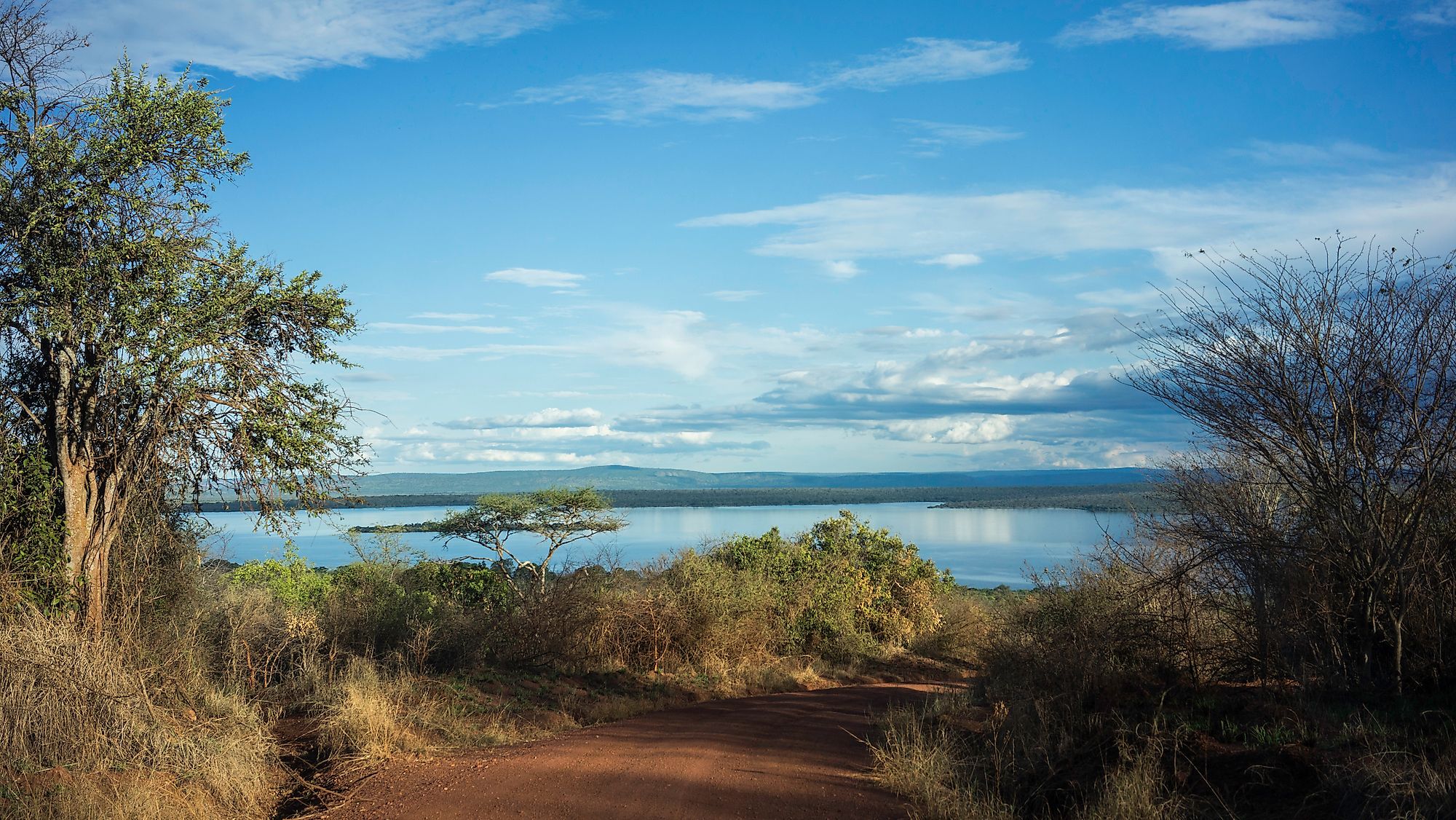 Lake Ihema is a lake located in eastern Rwanda, Africa, along the Rwanda-Tanzania border. The lake is located in the marshland region through which the Kagera River flows and also empties into this river. The lake provides a vital habitat and water source to many species of wild flora and fauna. Lake Ihema is also one of the country's largest lakes at 38.6 square miles, making it essential for many economic activities like fishing and tourism. With so many unique characteristics, let's look closely at Rwanda's Lake Ihema.
Location And Size Of Lake Ihema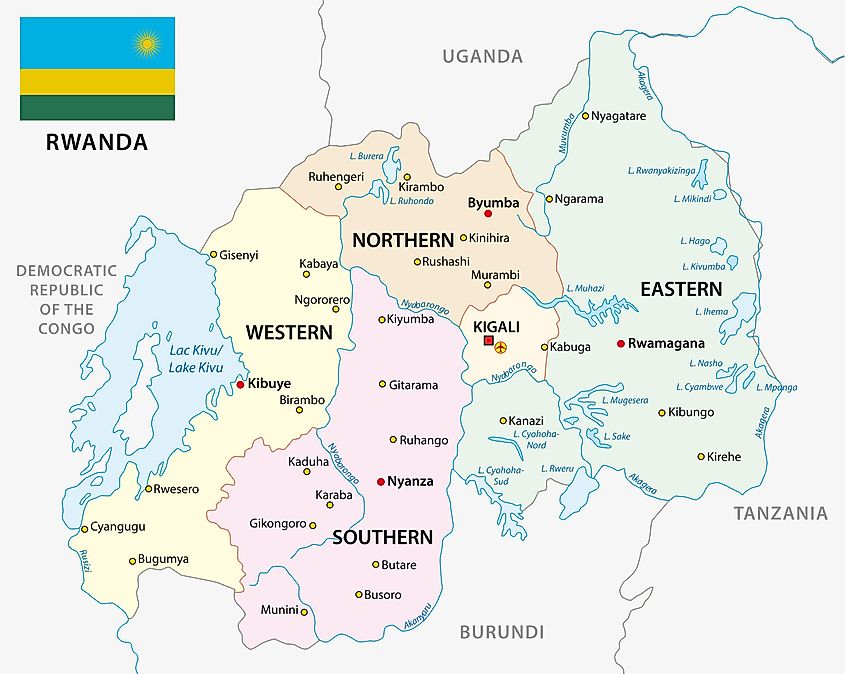 Lake Ihema sits in the southern part of Rwanda's Akagera National Park in an area dotted with small streams and lakes like Lake Hago, Lake Kivumba, and others, with Lake Ihema being the largest among them in surface area. In fact, it is Rwanda's third largest lake that extends across the border into Tanzania on the east. However, despite its large surface area, the lake has a small volume with a shallow average depth of only about 5 meters (16 ft), which is quite low for lakes of this size. The Kagera River runs along Lake Ihema's eastern edge. 
Climate Of The Area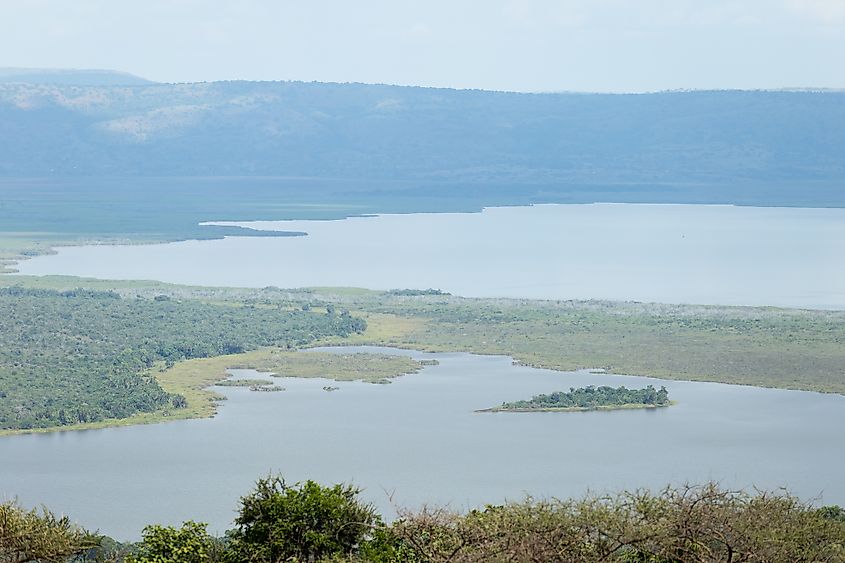 According to the Koppen Climate Classification, Lake Ihema is in a (Aw) Tropical savanna climate zone. This zone covers most of eastern Rwanda, with alternating wet and dry seasons and warm temperatures throughout the year. The temperature averages between 21°C (70°F) and 26°C (79°F). Even in extreme conditions, temperatures rarely cross a low of 15°C (59°F) or high of 33°C (91°F). Thus, Lake Ihema boasts a pleasant climate year-round, and winter months, such as August and September, are especially favorable. When it comes to precipitation, the lake sees two prominent periods of rainfall: March to May and October to November. These seasons boost the yearly average rainfall to 1,100mm (43 inches), which is higher than most surrounding areas.
Tourist Activities In Lake Ihema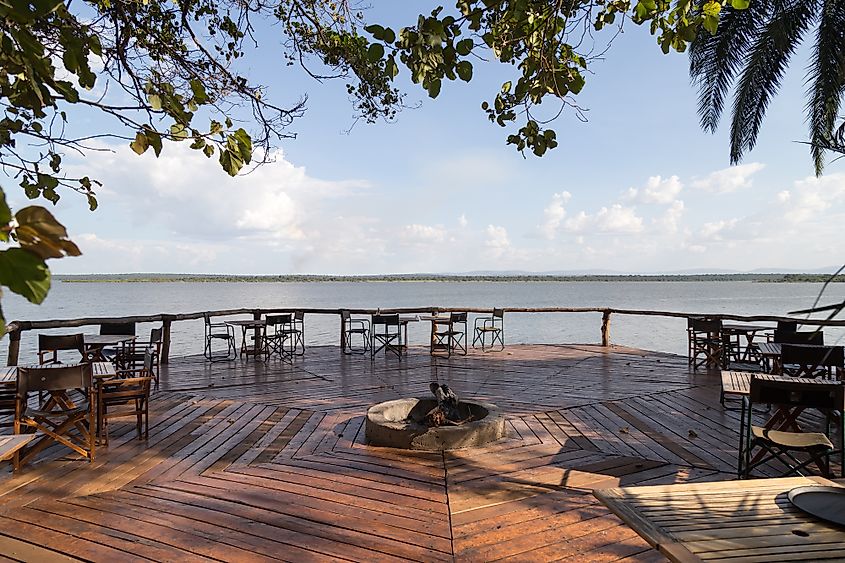 Tourists visiting Akagera National Park are drawn to Lake Ihema's expansive area and lush surroundings. Enveloped in verdant greenery, the lake provides a picturesque environment for many recreational activities. Boating is one of the most popular things to do in Lake Ihema. With a variety of boat cruises taking you through the lake's many features, people often head out on these tours. For example, morning cruises showcase hippos having their morning drink, while evening trips are ideal for watching lions grab their dinner. While out on a boat, one can also spend their day fishing in Lake Ihema. Home to species of perch and catfish, the waters provide an engaging challenge that fishing enthusiasts adore. Visitors can also spend their day relaxing along the shores of the lake and engage in birdwatching. 
Fauna Of Lake Ihema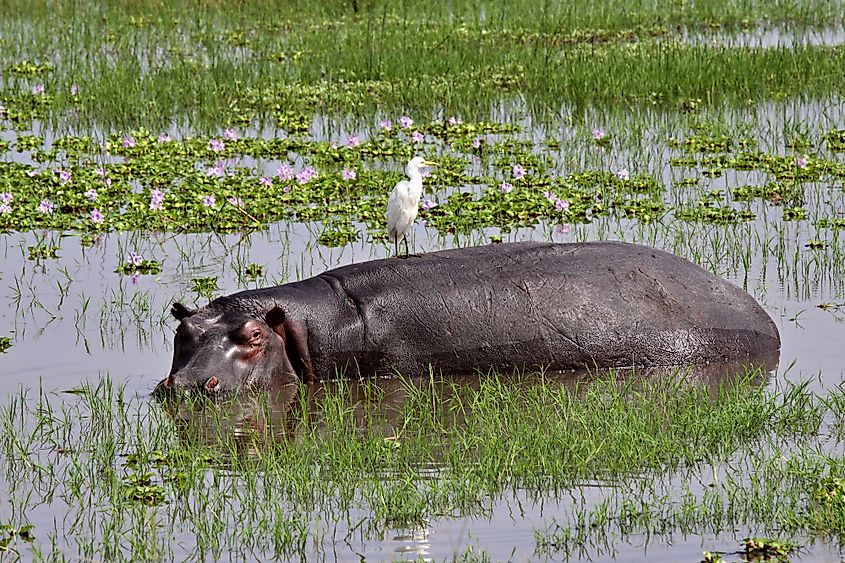 Located in the ecologically diverse Akagera National Park, Lake Ihema is home to a wide range of animals. Ranging from large land mammals to swift avians, one can find all sorts of unique species in and around the lake. Some of the most common animals found in the lake are hippopotamuses and crocodiles. Slightly further out on the shore, you'll see animals such as lions, hyenas, and leopards who come up for an occasional drink. Similarly, birds such as ibises, herons, plovers, and hawks have boomed in recent years and use the waters for food and water. Surprisingly, however, Lake Ihema does not have a vast array of aquatic life. Due to its shallow waters, only a few species of fish, such as catfish and tilapia, can be found in the waters.
Threats To Lake Ihema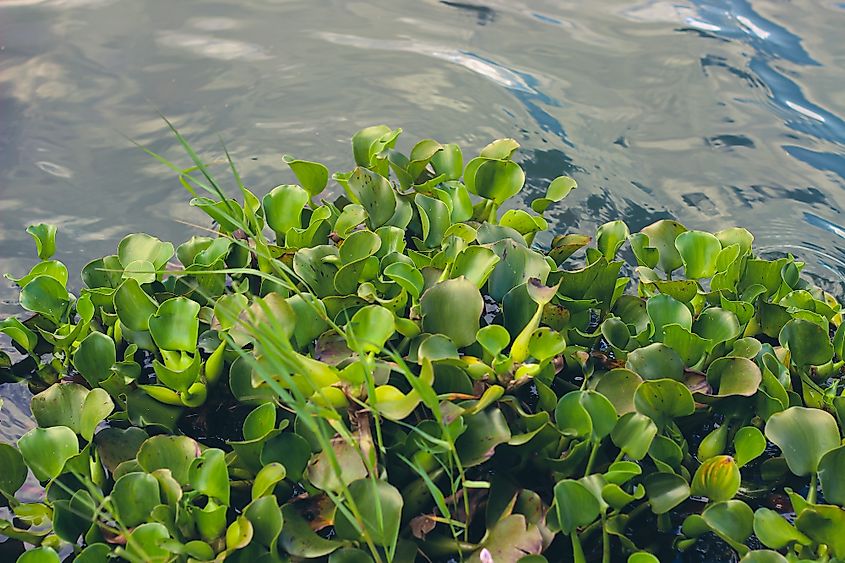 Due to its ecological and economic importance, protecting Lake Ihema is vital. However, Lake Ihema faces a major issue. The main threat to the lake is infestation by water hyacinth, an invasive aquatic plant. Due to the plant's rapid growth rate, it is spreading across large parts of Lake Ihema. As it covers more area, it reduces oxygen content in the lake's water. Not only is this detrimental to aquatic life, but it also reduces water quality. 
Despite the threat, Lake Ihema continues to be a vital water body in Rwanda, nurturing rich wildlife along its shores and in its waters. The lake also serves the region's indigenous people through fishing and tourism industries. Thus, it is important to conserve the lake environment to ensure it continues to serve its vital role in the coming times.