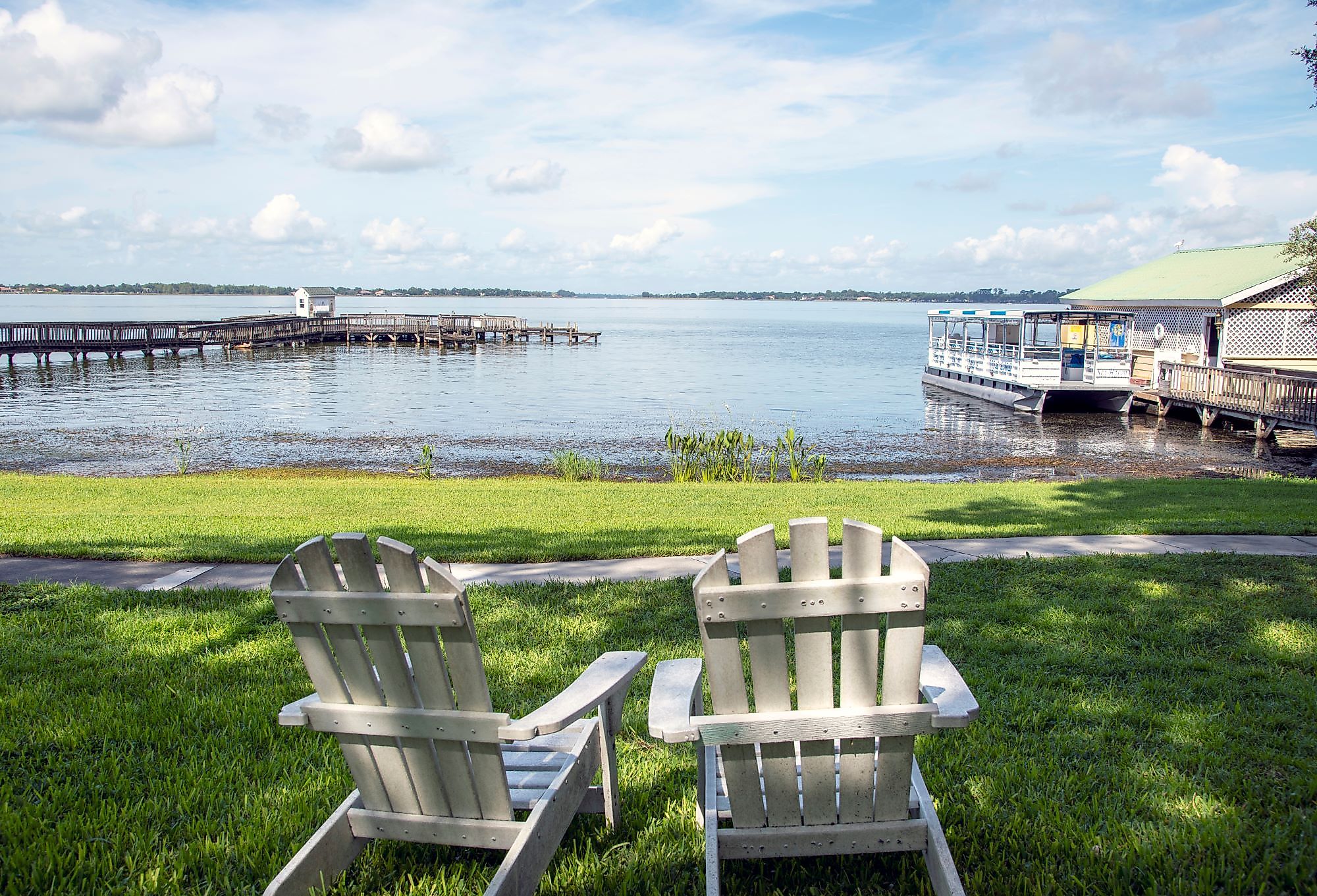 Dora Lake is a 4385-acre public lake situated in Tavares and Mount Dora of Florida's Lake County. Lake Dora is considered as one of the most wonderful lakes in the Harris Chain of Lakes. Sometimes known as the "New England Town of the South," the old lakeside town of Mount Dora rests on the lake's eastern coast and offers stunning lakefront views. The vast Lake Dora has an abundance of fish and wildlife, miles of navigable canals, and various activities to keep both visitors and residents busy and interested.
Location Of Lake Dora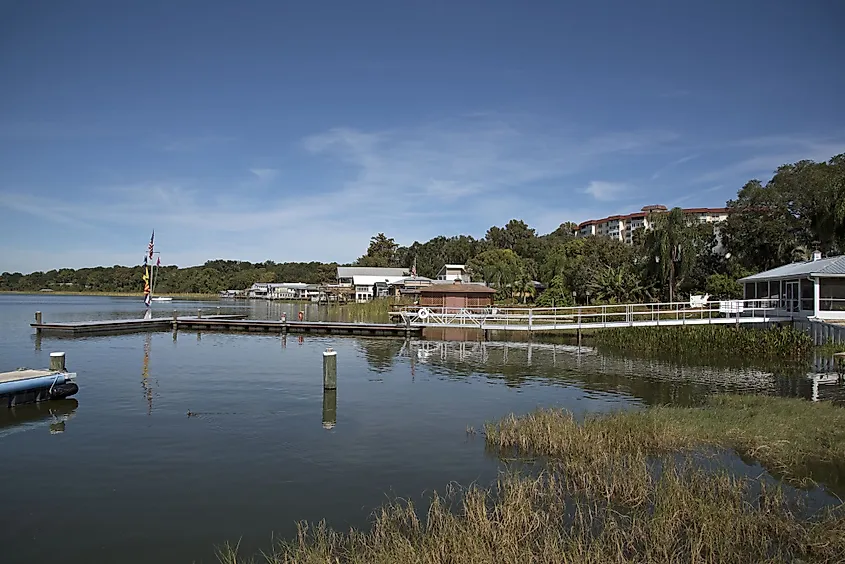 Located in Lake County in central Florida, Lake Dora is one of the seven lakes that make up the Harris Chain of Lakes. The Dora Canal links Lake Dora to Lake Eustis to the north and Lake Apopka to the south via Lake Beauclair and the Apopka-Beauclair Canal. Theme parks in crowded Orlando are merely a half-hour drive north of the lake. The Ocklawaha River watershed, which eventually drains into the St. Johns River, also includes Lake Dora. For direct access to Lake Dora, there are two public boat ramps: the first is in Tavares on the northern side, and the other is in Mount Dora on the eastern bank.
Origin Of The Name Of Lake Dora
Professor William T. Kennedy is known to be the first Lake County historian. According to him, "Mrs. Dora Drawdy, who lived near the east end of the lake, gave Lake Dora its name." He, along with Jim and Dora Ann (Drawdy), who arrived from Augusta, Georgia, with their three young children, were Lake County's first documented permanent residents. About two miles south of Lake Dora, they occupied an area of 164 acres. Although it is unclear when they went to Florida, records show that James Drawdy served in the Civil War and passed away in Richmond, Virginia, at the war's end. Other historians virtually repeat the same narrative about Drawdy's arrival in the region and how Dora Ann made friends with the government surveying team, inspiring them to name the lake in her honor.
Brief History Of Lake Dora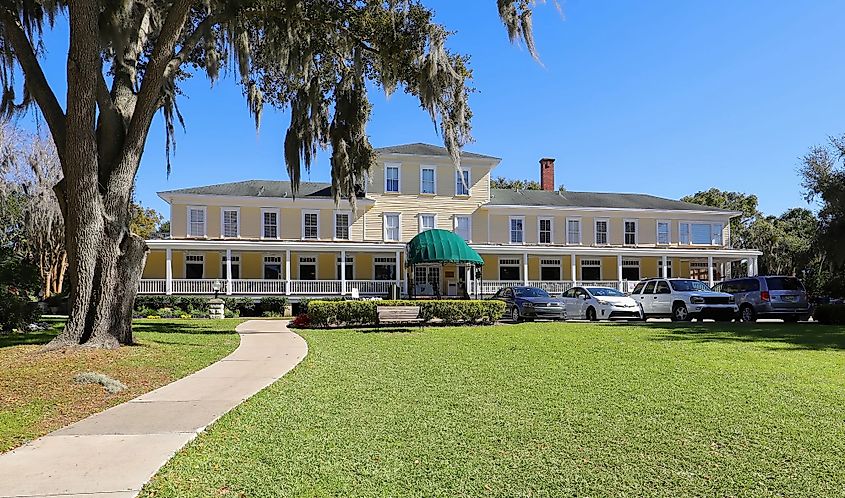 The area around Lake Dora was initially covered in orange groves before being named after Mrs. Dora Drawdy in 1846 by government surveyors she befriended. In Mount Dora, a canning facility was constructed, and shipping oranges replaced other forms of revenue generation. The industry was largely destroyed by killing winters in the late 1800s when many farmers went bankrupt and abandoned their withering groves. In the late 1880s, Lake Dora was a well-liked getaway for boaters, hunters, fishers, and several others. To accommodate and maintain its appeal, the 10-room, two-story Alexander House opened its doors in 1883. The residence was renamed the Lake House in 1903 and later the Lakeside Inn, both of which are still in use today. Its halls have been visited by famous Americans such as President Eisenhower, Thomas Edison, and Henry Ford.
Things To Do In Lake Dora
Enjoy The View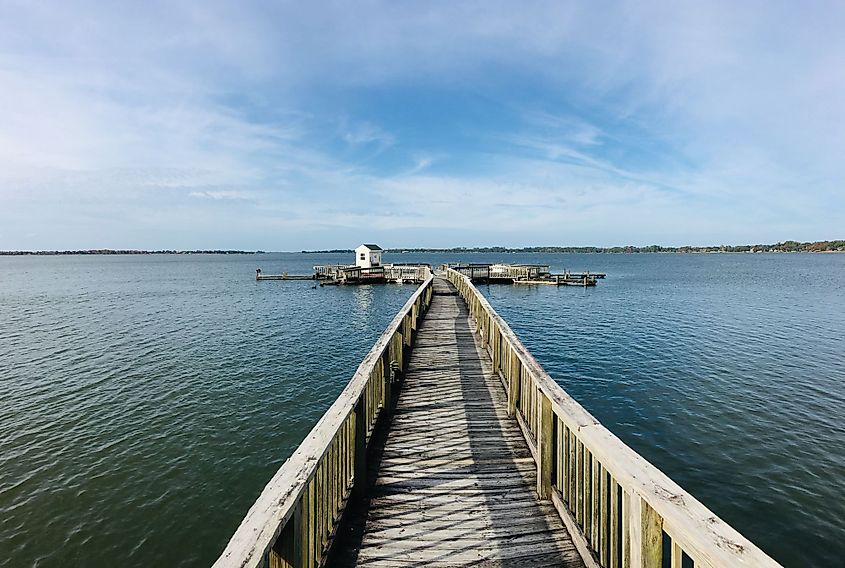 With a six-mile length and a third-mile width, Florida's Lake Dora is the largest of the Harris Chain Lakes. When you visit Lake Dora, the view is fantastic. And the finest way to view Mount Dora is from the lake. 
Travel The Dora Canal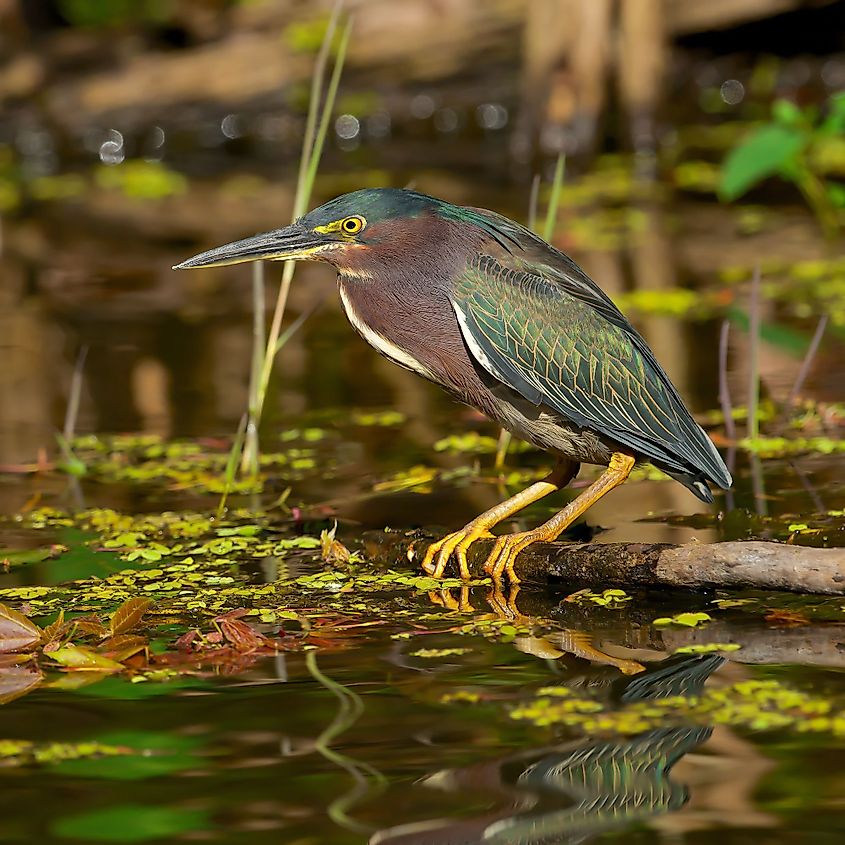 Explore the Dora Canal, one of Lake County's well-liked waterways. A wildlife-rich link between Lake Eustis and Lake Dora is the Dora Canal. Travel on a boat, canoe, or even a kayak because the idle speed is ideal for soaking in everything that this stunning area has to offer. One of the most attractive assets in the region, it is home to aquatic birds and enormous canopying cypress trees.
View The Sunset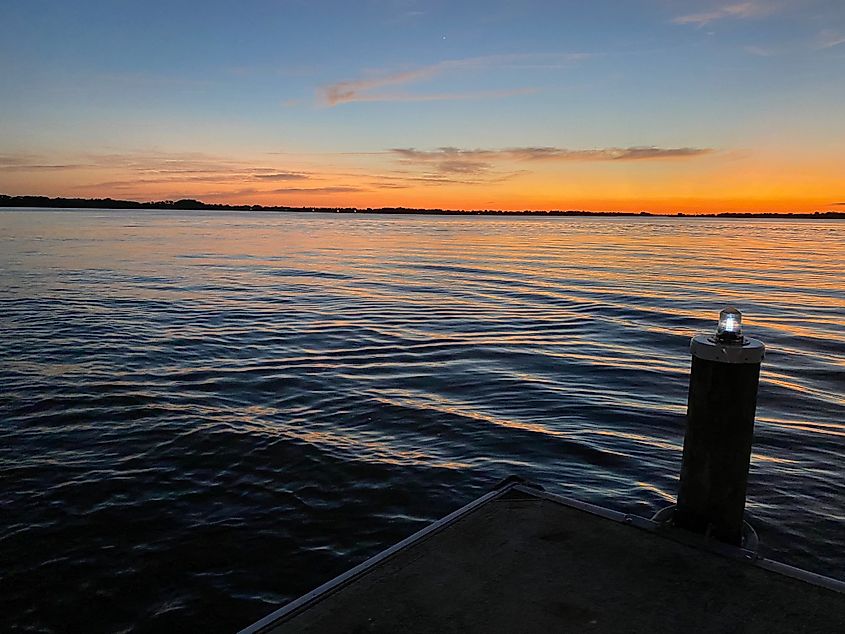 It's understandable why Mount Dora draws hundreds of tourists each year. A stunning body of water, charming historical sites, a variety of lovely communities, captivating and nearly hidden lanes, and an active and distinctive downtown center are all found here. One of the finest things about the area is simply taking in its natural wonders, such as the sunsets over Lake Dora. Residents and visitors alike like getting outside and experiencing all that this wonderfully decorated town has to offer on any given day. The orange, pink, and yellow hues over Lake Dora just seem to stand out in perfect contrast whether viewed from land or water.
All varieties of water activities, such as jet skiing, water skiing, windsurfing, canoeing, and kayaking, are permitted at Lake Dora. A paddle sports water trail that follows the Dora Canal into Lake Eustis and beyond has been authorized as part of the northern coast of Lake Dora's Lake County Blueway. So don't pass up the opportunity to see this treasure.