Deal Lake is an artificial lake situated in Monmouth County in the US State of New Jersey. Covering an area of 0.64 sq. km, Deal Lake is Monmouth County's largest lake as well as one of the state's largest lakes.
About The Deal Lake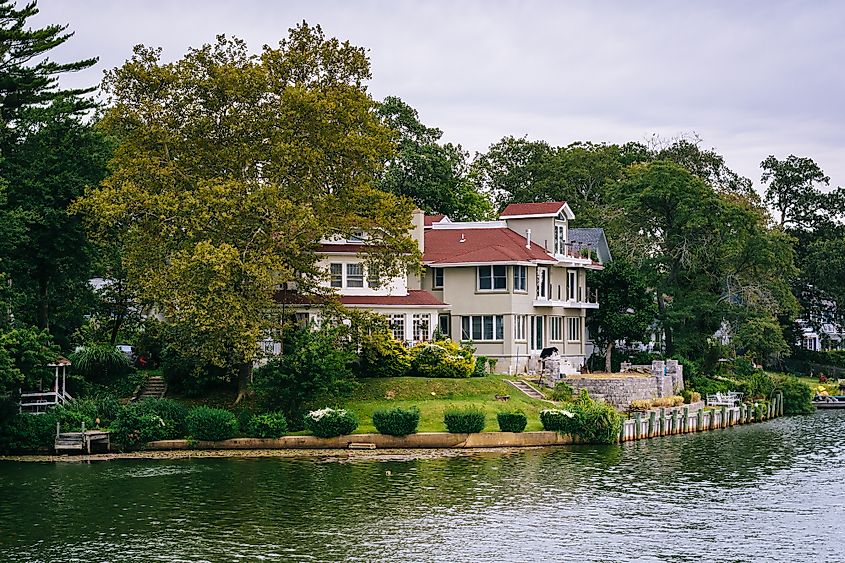 Deal Lake is a freshwater lake that occupies an area of 0.64 sq. km and reaches an average depth of 1.8m. The Deal Lake receives its primary inflows mainly from the stormwater runoff, the Harvey Brook, and the Hallow Brook. The lake drains into the Atlantic Ocean. Deal Lake is bordered by seven Monmouth County municipalities that account for about 43km of the lake's shoreline. These seven municipalities include Allenhurst, Deal, Loch Arbour, Ocean Township, Asbury Park, Interlaken, and Neptune Township.
Even though Deal Lake is a freshwater lake, it is unique as it contains several breeding saltwater fishes, including Blueback herring, gizzard shad, and alewives. The lake also offers several recreational activities for the visitors, like canoeing, boating, paddleboarding, etc. Like other urban and suburban water bodies, Deal Lake also experienced serious pollution problems during the mid-20th century. Therefore, to preserve and restore Deal Lake, the Deal Lake Commission was formed by the seven shoreline municipalities in 1974.
Brief History Of Deal Lake
Over the years, Deal Lake has been referred to by various names such as Lake Uliquecks, Hogs Swamp Pond, Great Pond, White's Pond, Boyleston Great Pond, and Corlies Pond. The lake was initially an estuary of the Atlantic Ocean but assumed its present form after the closing of the ocean's inlet in 1890, which eventually led to the formation of many separate ponds and lakes. In the late 19th century, Deal Lake served as a "model system" for stormwater management and control of floods. In due course, the beauty of the lake lured many people to build homes along its banks. A popular entertainment spot named Ross Fenton Farm was established on the lake's Wanamassa banks in the late 1890s.