Cherry Creek Reservoir is a reservoir that has been created by the damming of the Cherry Creek – a tributary of the South Platte River by the Cherry Creek Dam. The reservoir forms a part of the Cherry Creek State Park and is situated to the southeast of the City and County of Denver, in the Arapahoe County of the US State of Colorado. Both the Cherry Creek Dam and Cherry Creek Reservoir are under the management of the United States Army Corps of Engineers.
About The Cherry Creek Reservoir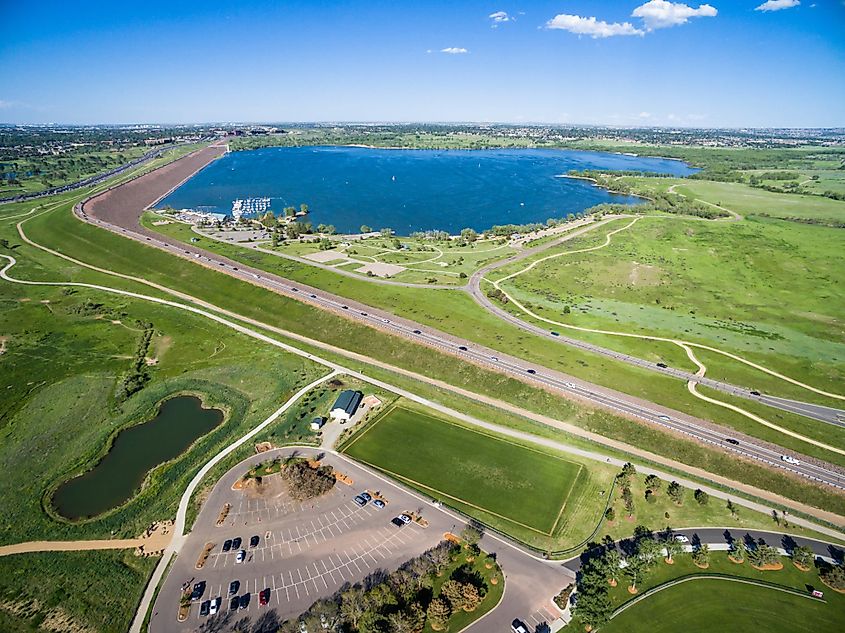 The Cherry Creek Dam which created the Cherry Creek Reservoir is an earthen dam that has a length of 4,400m and a height of 43m. The dam impounding Cherry Creek was constructed by the United States Army Corps of Engineers between 1948 and 1950, mainly to protect the Denver region from the catastrophic floodwaters of the South Platte River. The Cherry Creek Reservoir is one of Colorado's most significant urban aquatic resources. It covers an area of only 3.6 km2 and has a length of 5.23 km, an average depth of 14.02m, and a surface water temperature of around 12.7°C. The Cherry Creek Reservoir has a maximum capacity of 170 million m3.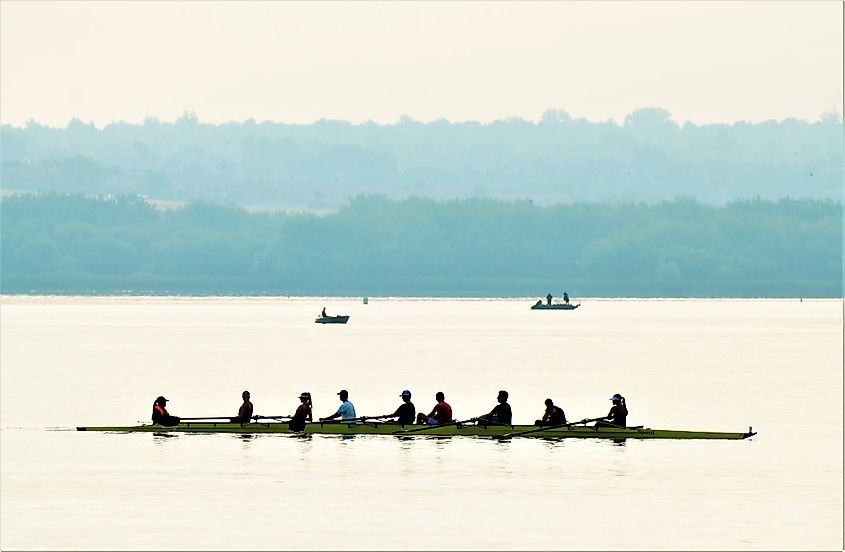 The Cherry Creek Reservoir and the surrounding Cherry Creek State Park attract more than 1.5 million visitors every year. Covering a total area of 13.54 km2, the Cherry Creek State Park contains the 3.6 sq. km Cherry Creek Reservoir at its center. The Park also contains 56km of multi-use trails and 19 km of paved roads and offers its visitors many recreational activities including hiking, camping, picnicking, horseback riding, bird watching, radio-controlled aircraft, kayaking, cross country skiing, fishing, powerboating, etc. Located on the northeastern side of the park is a large swim beach that provides ample parking opportunities.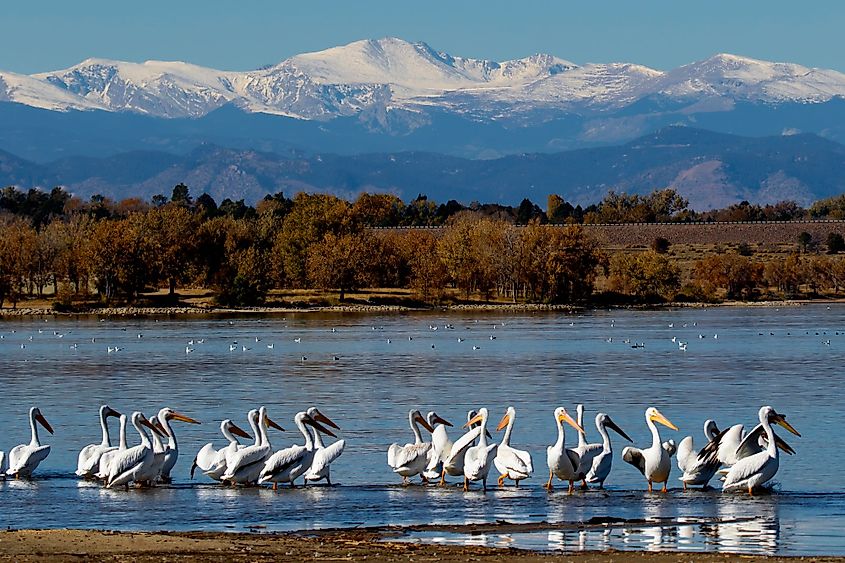 The Cherry Creek State Park features a mixed prairie and wetland environment and supports over 40 mammal species and more than 150 species of migratory and resident birds. Some of the notable fauna that is found here include beaver, coyotes, eastern cottontail rabbit, raccoon, ground squirrel, muskrat, weasel, white-tailed deer, prairie dogs, etc.