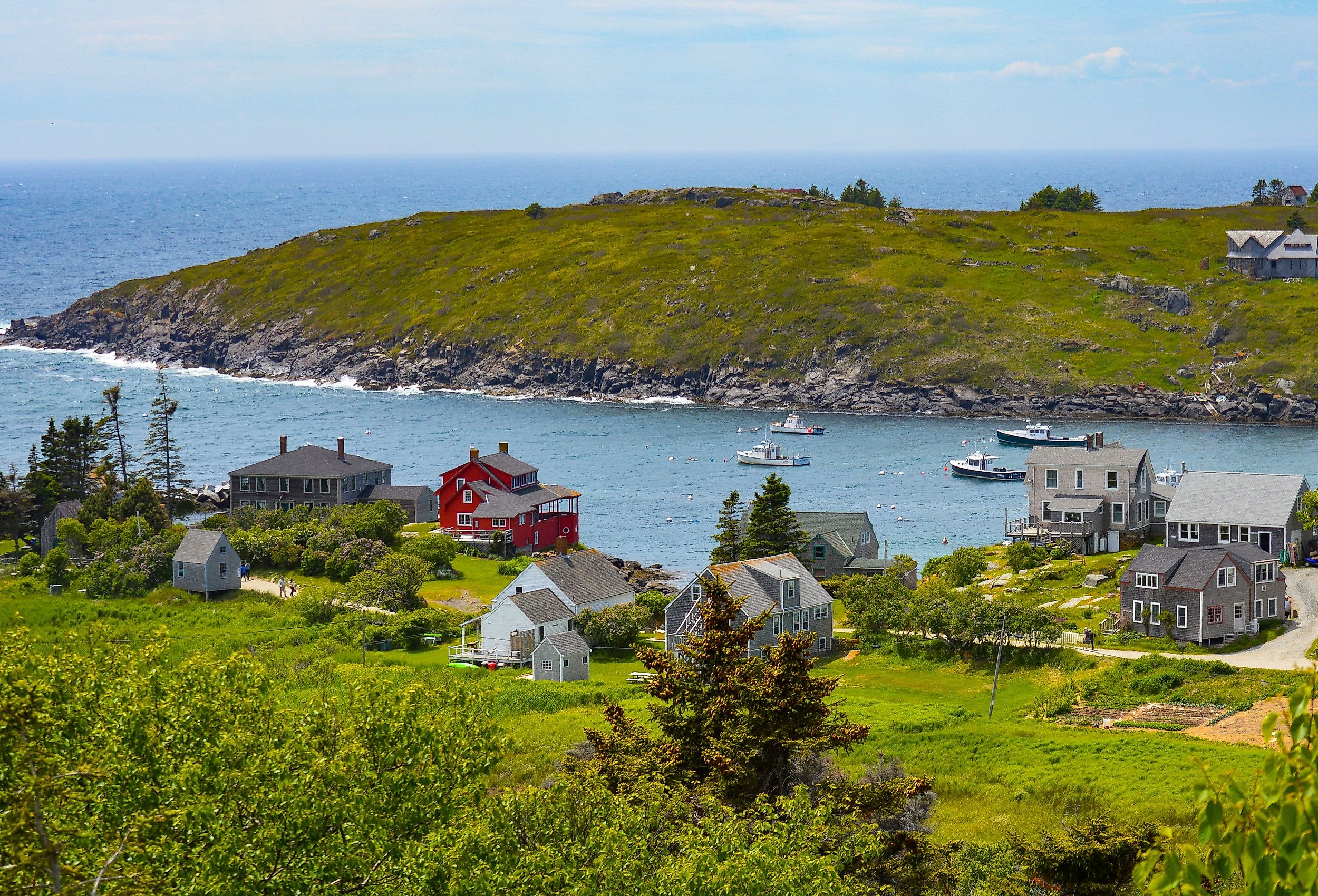 Monhegan Island, a remote gem off the coast of Maine, US, entices adventure seekers, artists, and nature lovers with its awe-inspiring scenery. The stunning vistas, thriving wildlife, and peaceful atmosphere draw in people from around the world, making Monhegan Island a highly sought-after destination. People come to Monhegan Island to escape the frenzied pace of modern life and immerse themselves in its tranquil environment. The forests offer a lush landscape for hiking, exploring, and appreciating nature while providing panoramic views of the surrounding ocean. The rugged coastline, dotted with cliffs and pebbled beaches, showcases the raw power and beauty of the sea. Whether it is to capture the natural beauty in art, to relax and recharge, or to seek out adventure, Monhegan Island provides a unique and unforgettable experience for all who visit.
Geography and Climate of Monhegan Island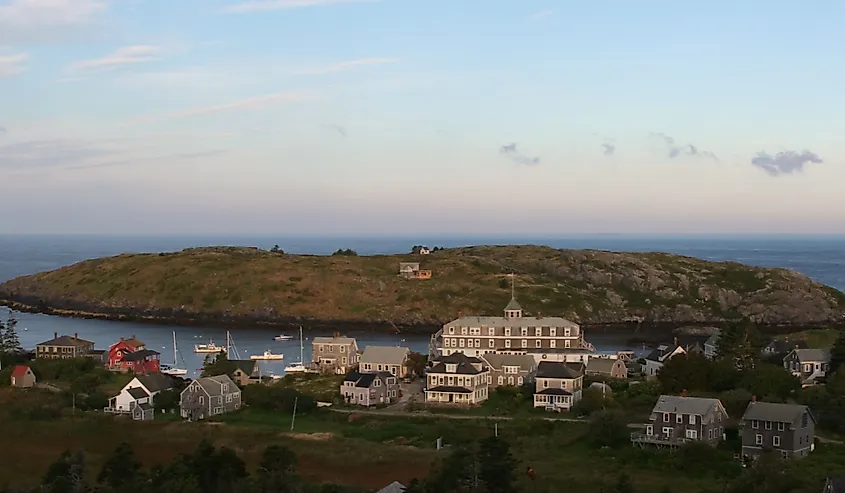 Monhegan Island, located in the Gulf of Maine, is a peaceful haven that is 10 miles off the coast of Maine. The island boasts a length of 1.7 miles and a width of 0.7 miles, surrounded by pristine waters. Its dense forests, rolling hills, and craggy coastline offer an ideal habitat for an array of wildlife, including deer, seals, a variety of wildflowers, and a diverse collection of seabirds. Monhegan Island is a popular destination for bird watchers, with its unique coastal environment providing a home for various species of migratory and resident birds, such as puffins, terns, and eagles.
With its moderate climate, Monhegan Island experiences warm summers and cool winters, with temperatures ranging from an average high of 75°F in July to an average low of 14°F in January. The island receives an average of 48 inches of precipitation per year, with the majority of the rain falling in the spring and fall, and a yearly average of 62 inches of snowfall. The ideal time to visit is between May and October.
Brief History of Monhegan Island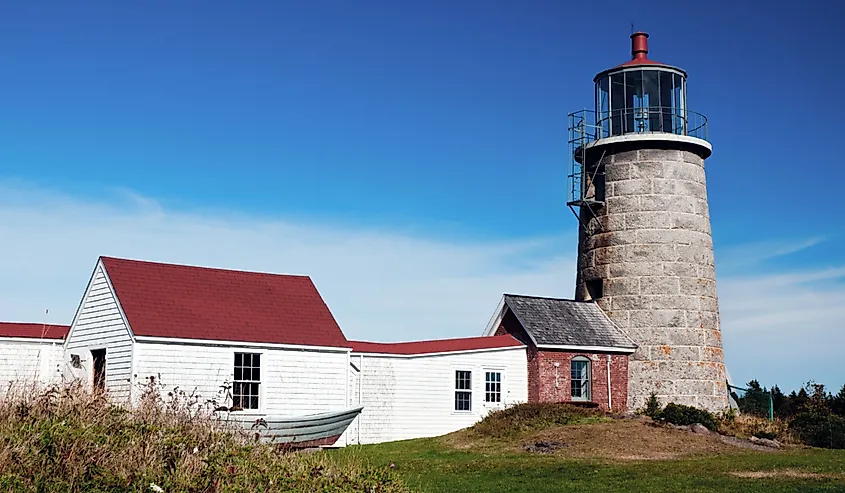 The rich and fascinating history of Monhegan Island dates back to the early 1600s. The English settled the island in 1614 and established it as a center for fishing and commerce, attracting a community of fishermen and merchants. In the 1800s, Monhegan became a popular summer destination for artists drawn to its stunning natural beauty and peaceful setting. These artists, including famous painters like Rockwell Kent and Jamie Wyeth, found inspiration in Monhegan's rugged coastline, rolling hills, and breathtaking views.
Theodore Edison, the son of Thomas Edison, established Monhegan Associates, a non-profit organization dedicated to preserving the island's unique environment. Thanks to their efforts, 80% of the island is now protected and offers 12 miles of scenic trails for visitors. Today, Monhegan Island preserves its rich history and cultural heritage, attracting visitors from around the world to its picturesque beauty. The Monhegan Museum of Art and History celebrates the island's cultural heritage by showcasing the works of the many artists inspired by Monhegan over the years.
Population and Economy of Monhegan Island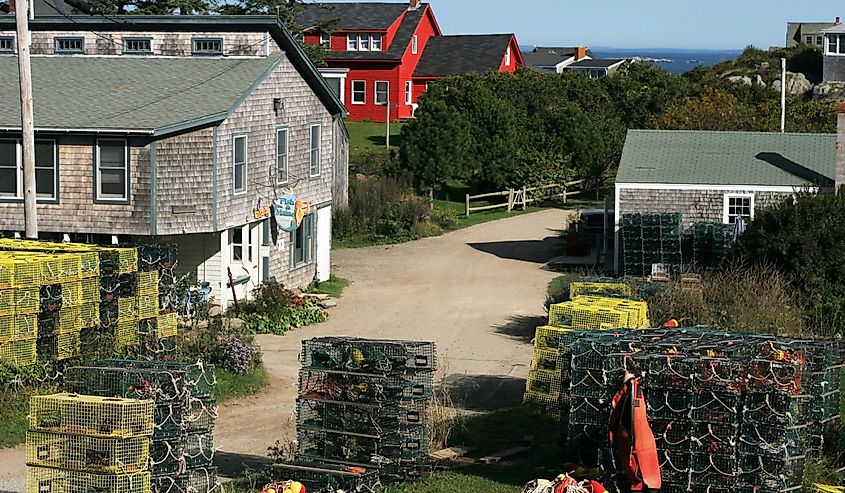 Monhegan Island's small permanent population of around 70 people depends on three key industries: fishing, tourism, and the arts. These industries play a vital role in supporting the local economy and providing residents with a comfortable standard of living. Visitors from around the world come to the island to enjoy the warm hospitality amidst the natural beauty and serene surroundings. Fishing is an important industry on Monhegan Island, particularly during the winter lobstering season. The island's waters are abundant with lobster, oysters, and other seafood, and local fishermen have been fishing in these waters for generations.
The arts also play a role in Monhegan Island's economy, and the island has a long history of attracting artists, writers, and other creatives. Today, Monhegan Island is home to a thriving arts community, and visitors can enjoy art exhibitions, cultural events, and workshops that showcase local talent.
Attractions on Monhegan Island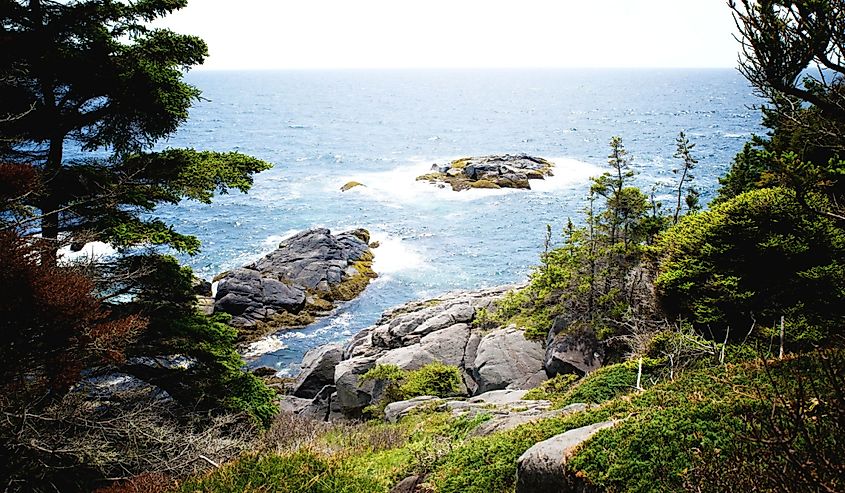 Visitors flock to Monhegan Island for outdoor adventures, rich history and culture, scenic views, relaxation, and birdwatching. The Monhegan Museum of Art and History showcases the works of artists inspired by the island's natural beauty and preserves its history for future generations. Hikers can climb the Monhegan Island Lighthouse Trail and enjoy breathtaking views of the sea and coastline. Sunbathers can lounge on the island's beaches and swimmers can enjoy the sun. Scuba divers can explore the hidden wonders of the sea with shipwrecks, underwater caves, and vibrant coral reefs at several dive sites. Birdwatching enthusiasts can observe the diverse bird species attracted to the island's habitats. Monhegan Island offers something for everyone and provides a perfect getaway for adventure, relaxation, and scenic beauty.
Monhegan Island offers a true gem of an opportunity to immerse in nature and escape the hustle and bustle of city life. Its breathtaking scenery and tranquil atmosphere appeal to artists, nature enthusiasts, and those seeking peace and quiet. The island's seclusion, heightened by its accessibility only by boat and the ban on cars, adds to its natural charm. Despite its small size, Monhegan Island buzzes with activity and supports a thriving economy, attracting visitors, artists, and fishermen alike. If you are looking for a place to recharge and reconnect with nature, Monhegan Island guarantees to enchant and inspire you.