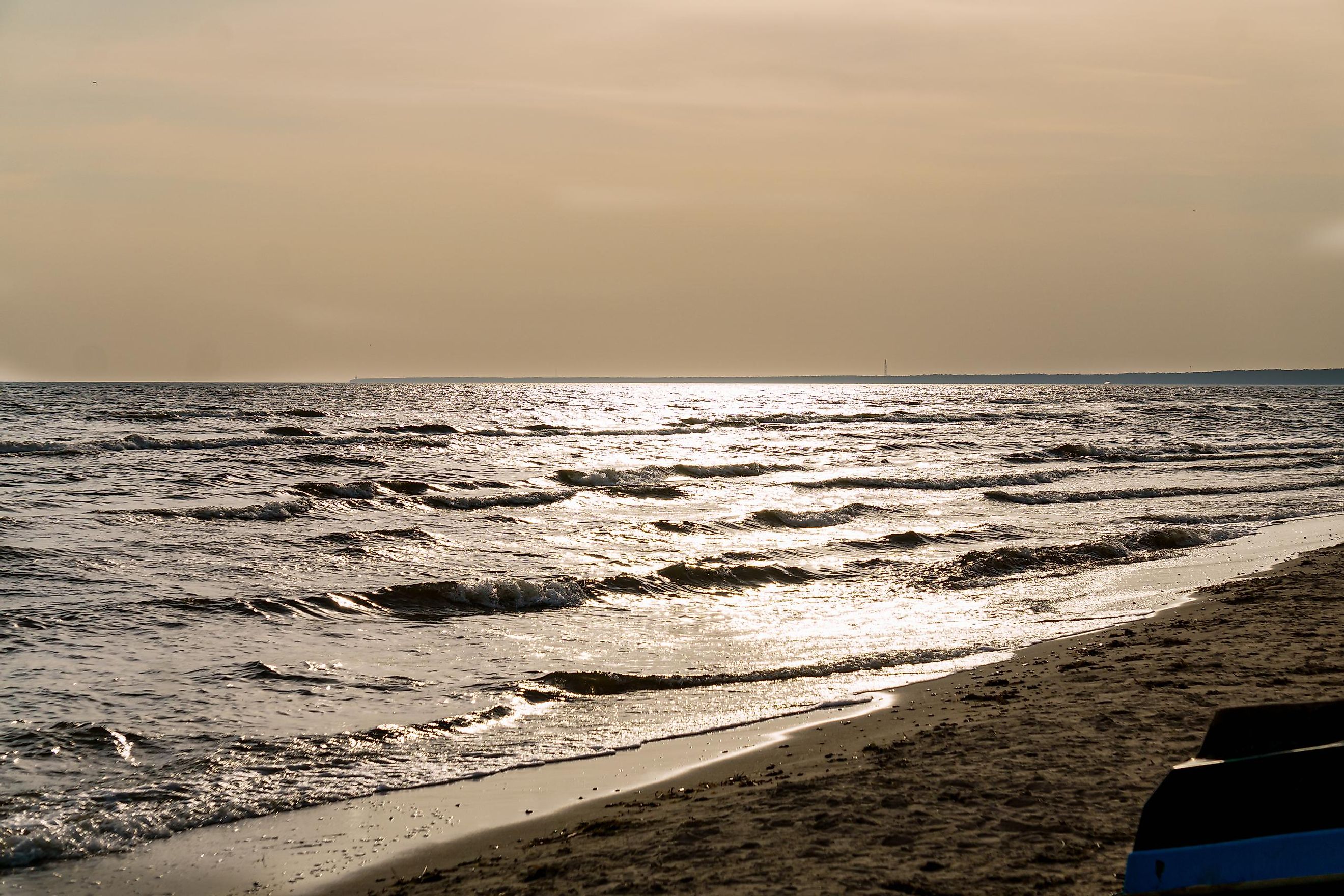 Gulfs are defined as a part of the sea or ocean that is enclosed partially by landmasses. Covering an area of 18,000 km2, the Gulf of Riga is a large gulf of the Baltic Sea located in Northern Europe between the countries of Estonia and Latvia. It is separated partially from the Baltic Sea by the Saaremaa Island of Estonia. However, the Baltic Sea is connected to the Gulf of Riga via the Irbe Strait. The Gulf also includes the Väinameri Sea.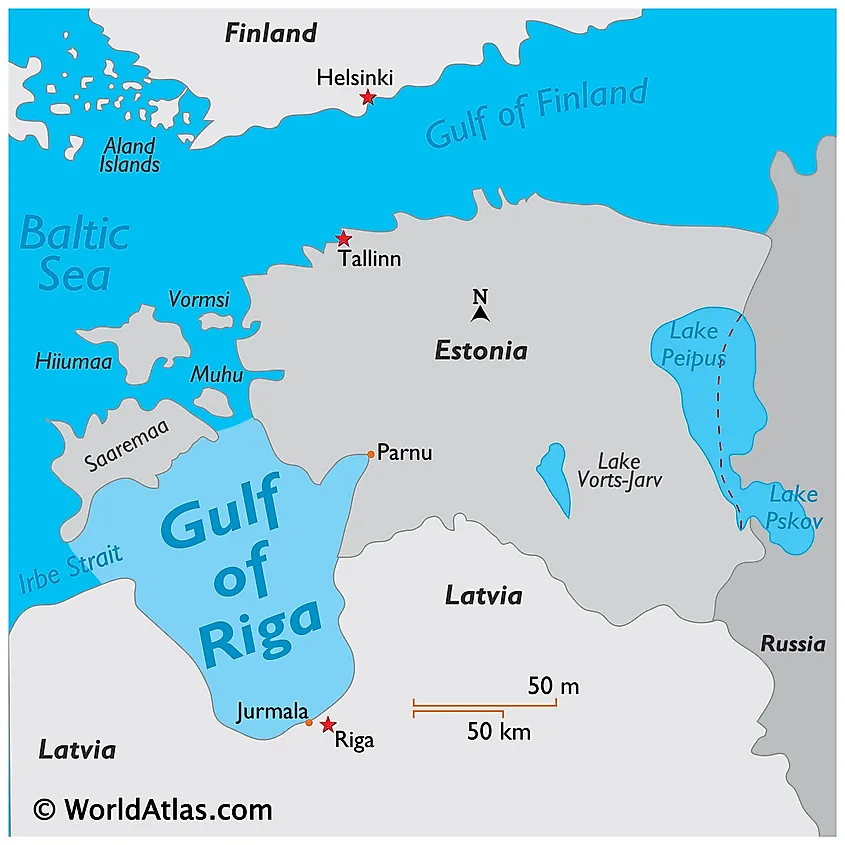 Geography
The Gulf of Riga has a maximum depth of 54 m and an estimated average depth of 26 m. The gulf is subjected to extremely large temperature fluctuations throughout the year. A part of the gulf remains covered with ice from December to April. During the summer months, the average temperature ranges between 26°-28°C along the coasts and about 22°-23°C at the gulf's center. Some of the significant rivers that drain into the gulf are Daugava, Gauja, Lielupe, Pärnu, and Salaca rivers. A narrow connection between the North Sea and the Baltic Sea extends the residence period of water in the Baltic for approximately 30 years. These two factors are responsible for the brackish nature of the Baltic Sea. The Gulf of Riga is also brackish and has a salt concentration of 6-10 parts per 1,000.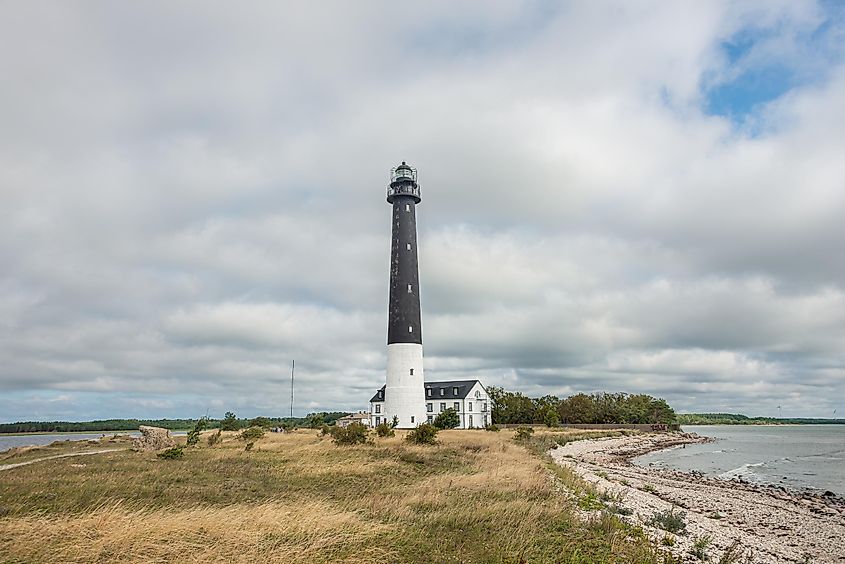 The major islands that are located in the Gulf of Riga are Kihnu, Ruhnu, and Saaremaa. All these islands are under the administrative control of Estonia. The major cities and towns that are located along the Gulf of Riga are Jūrmala, Kuressaare, Riga, Pärnu, Salacgriva, Saulkrasti, and Ainaži.
Economy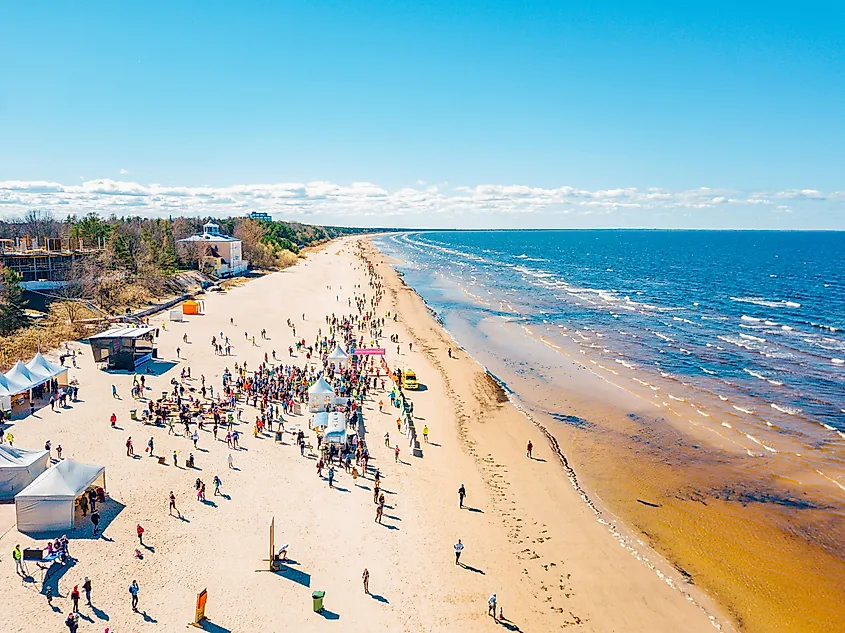 The city of Jūrmala is one of the most popular destinations in Latvia. This resort town is positioned between the Lielupe river and the Gulf of Riga and hosts numerous tourist attractions like Livu Akvaparks, Kemeri National Park, Dzintari Forest Park, and the Ragakapa Nature Park, among others.  
The most abundant fish species of Estonia, the Baltic herring, use the northern and eastern coastal waters of the Gulf of Riga as its spawning grounds. The Gulf also serves as a critical wintering area for several migratory birds.
The "Battle of the Gulf of Riga" was a fierce naval battle fought between the Russian Baltic Fleet and the German High Seas Fleet during the First World War.