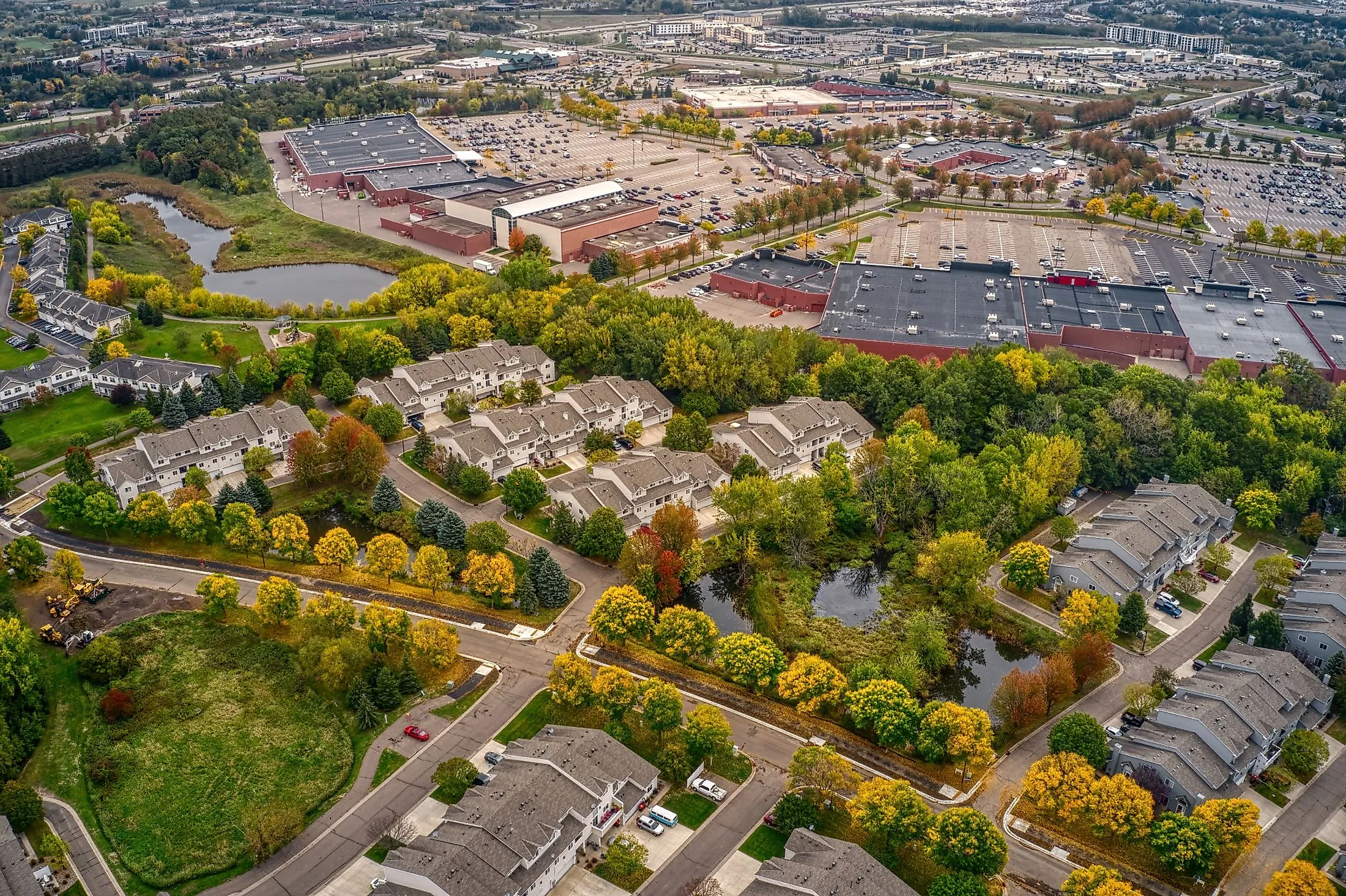 Woodbury is a small city situated in Washington County in the US State of Minnesota. The city is located approximately 13km east of Saint Paul and forms a part of the Minneapolis–Saint Paul Metropolitan Area. The city is considered one of the best places to live in Minnesota, and Woodbury offers residents a true suburban lifestyle with many natural spaces.
Geography And Climate Of Woodbury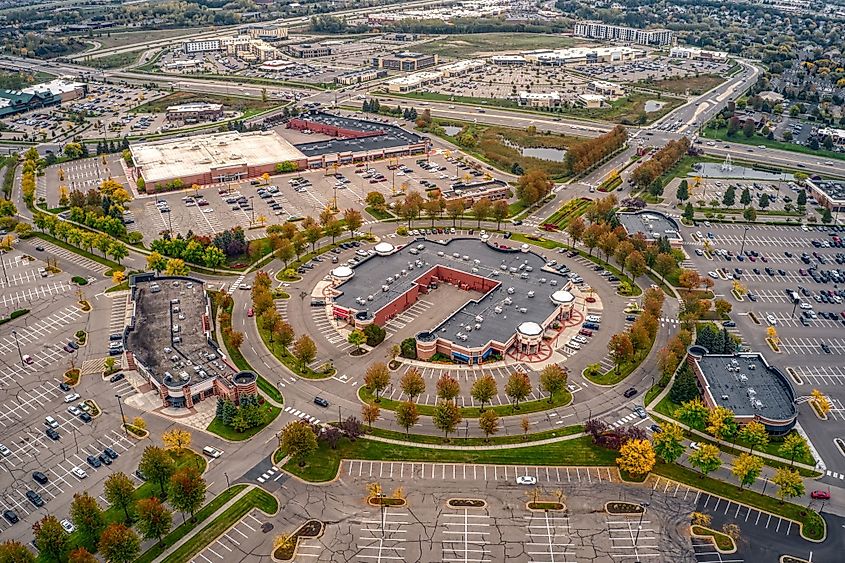 The city covers a total area of 92.10 sq. km, of which 89.95 sq. km are occupied by land, and 2.15 sq. km are covered with water. The city is surrounded by the cities of Oakdale, Landfall, Lake Elmo, Cottage Grove, Maplewood, Newport, and Afton. Woodbury consists of upland located between the valleys of the Mississippi River and St. Croix River, whereas the northeast angle of Woodbury lies between the watershed of Valley Creek, which is one of the few lasting trout rivers in the Twin Cities area. Moreover, Valley Creek streams eastwards to the St. Croix River at Afton. The city also hosts plenty of small lakes, including Powers, Wilmes, Colby, Carver, and Battle Creek Lake, which is the source of Battle Creek that flows to the west, reaching the Mississippi River in Saint Paul.
Just like the rest of Minnesota cities, the climate of Woodbury is humid continental with hot wet summers, snowy, windy winters, and partly cloudy conditions around the year. Temperatures vary seasonally between -13 °C and 28 °C and are hardly below -24 °C or above 32 °C. The best time for tourists to visit Woodbury to enjoy warm-weather recreation is between June and September.
Brief History Of Woodbury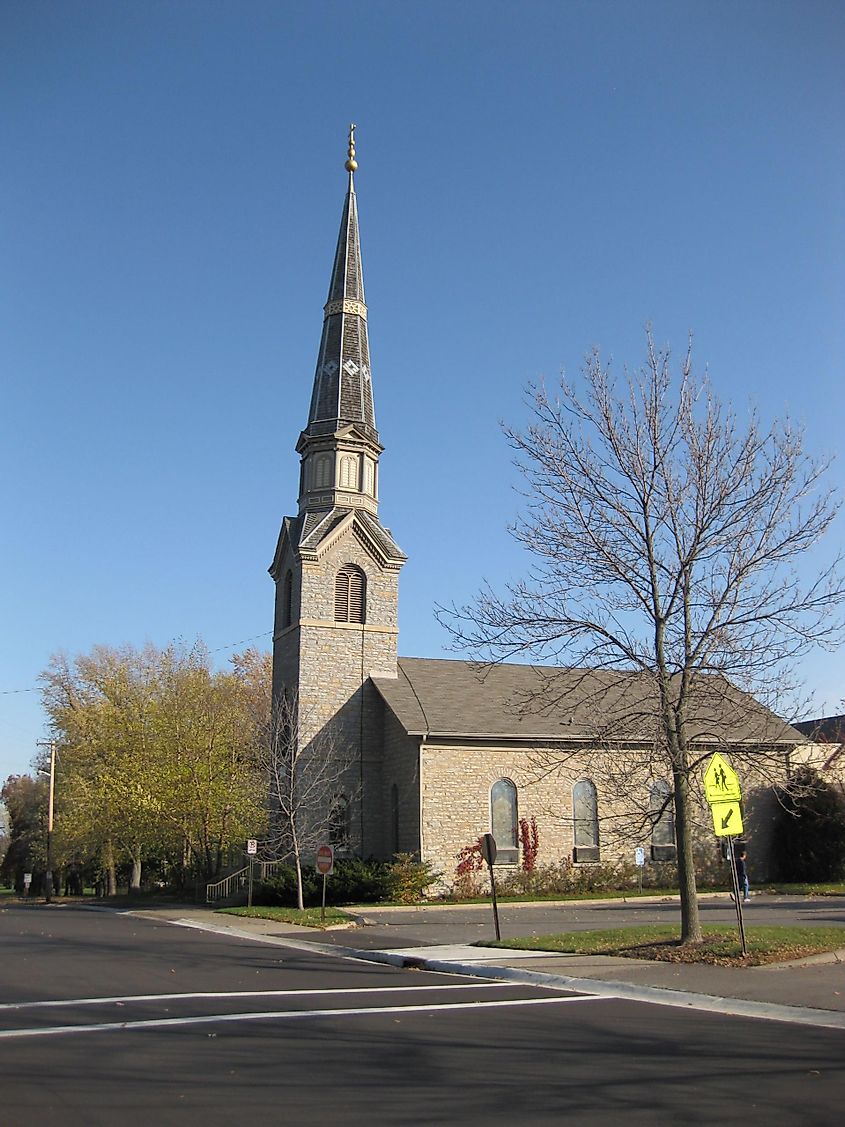 Woodbury was initially named Red Rock but was retitled Woodbury after Levi Woodbury – the first justice of the US Supreme Court to join law school- discovered that another Red Rock exists in Minnesota. The area was initially settled in 1844 when the land was mostly wood and got converted to farmland. Later on, in 1858, the township government was established. In 1955, the first suburban housing development began when the city started expanding as a metropolitan, and the farmland was replaced by construction and shopping centers; to be incorporated officially as a city in 1967. Today, the Charles Spangenberg Farmstead- which is one of the city's few remaining 19th-century farms, is recorded on the National Register of Historic Places.
The Population And Economy Of Woodbury
The current population of Woodbury is estimated to be around 77,619 residents. Almost 87.94% of Woodbury residents were born in the United States, of which 59.98% of them have been born in Minnesota. However, 4.33% of Woodbury residents are not US citizens, with the largest percentage originating from Asia.
Voted as one of the best places to live in Minnesota and the US, the city's economy relies mainly on manufacturing and retail trade, followed by healthcare and social assistance. The growth of its retail and trade industry is due to its location in the metropolitan area, close to Saint Paul and Minneapolis, and the abundance and variety of its shopping centers and malls. From another perspective, the average annual income of a Woodbury resident is $44,047 a year, undergoing a sales tax rate of 7.1%, as well as another 7.1% income tax rate.
Attractions In Woodbury
Downtown Woodbury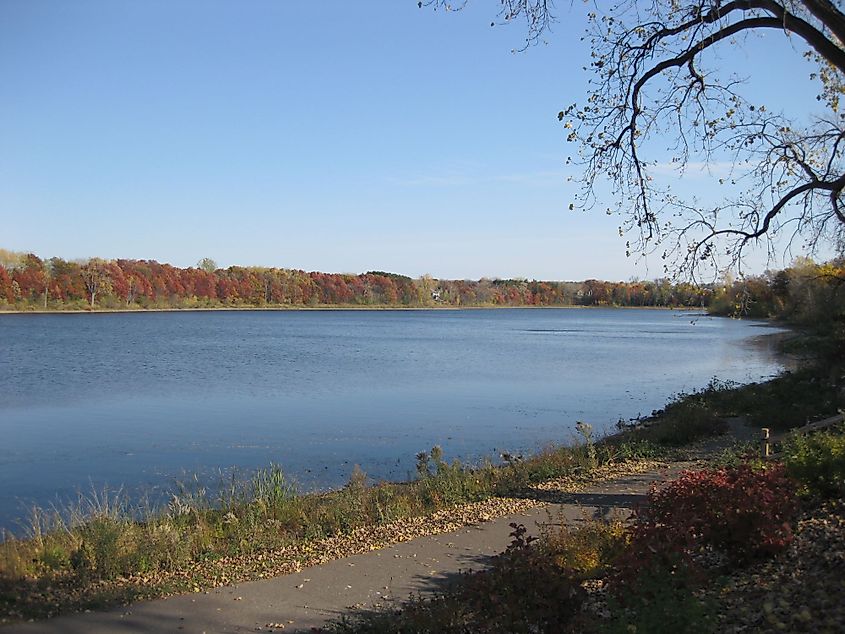 Downtown Woodbury offers a lot of shopping and dining experiences to its visitors, where shopping options are plentiful, in addition to a selection of top artisan brands and jewelry shops that are studded in the downtown street. Moreover, Downtown Woodbury hosts several events that provide listening entertainment to its pedestrians, besides a unique dining venue with a wide variety of restaurants. 
Furthermore, Woodbury hosts about 45 parks covering approximately 3,000 acres and almost 100 miles of trails, featuring scenic views where three of the largest parks overlook the Colby, Wilmes, and Powers lakes. The city of Woodbury speaks to once, what used to be, and what could be once again. As the community gathers, it leaves many opportunities for small business owners to come in and set up shops.