Weymouth is a historic city incorporated in 1635 and named after a coastal town in England. It is a suburb of Boston and is located in Norfolk County in the US State of Massachusetts. Residents of Weymouth enjoy an urban-suburban hybrid lifestyle. There are several restaurants, cafes, and parks in Weymouth. The city also served as the birthplace of Abigail Adams, the spouse of President John Adams and mother to President John Quincy Adams. Her house is still there and is accessible to the general public.
Geography And Climate Of Weymouth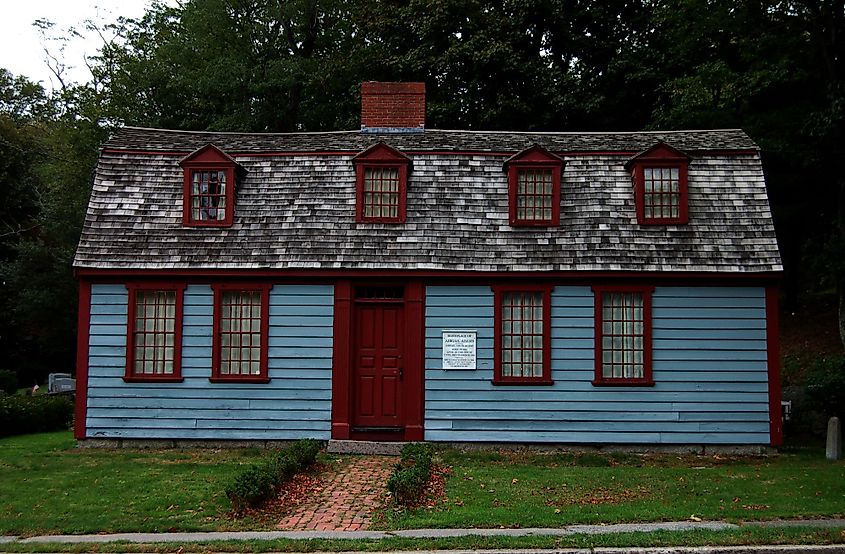 Situated about 18.52 km southeast of Boston, the small city of Weymouth covers a total area of 55.87 sq. km, of which 43.42 sq. km is occupied by land, and 12.45 sq. km is covered by water. Weymouth is bordered by Hingham Bay and Boston Harbor on the north, Quincy, Braintree, and Holbrook on the west, Abington and Rockland on the south, and Hingham on the east. 
According to the Köppen climate classification, Weymouth has a humid subtropical climate that is characterized by warm summers and very cold, snowy, and windy winters, with occasionally foggy days all year long. July and January record the highest (23°C) and lowest (-1°C) average temperatures, respectively. On average, Weymouth gets 536.9 mm of precipitation yearly, with December reporting the highest number (51.9mm). The day duration varies along the year, where the longest day is recorded on June 21 (15 hours, 16 minutes), and the shortest day is recorded on December 21 (9 hours, 5 minutes).  
History Of Weymouth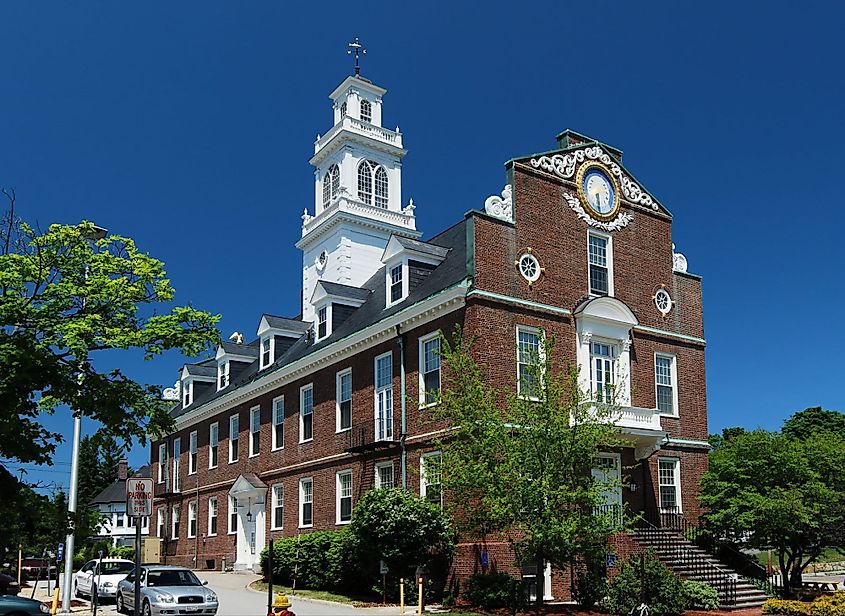 Weymouth, which was founded as a trading post soon after the Pilgrims arrived in Plymouth, is the second-oldest town in the Commonwealth. In 1622, Weymouth's history was first formally documented. Gorges, a commander in the British Navy, received a grant and transported around 120 men and women to the Wessagusset colony from Weymouth, England. In 1624, Gorges and some of the colonists left for England, but others stayed in the settlement they had given the name "Weymouth." The Reverend William Blaxton (sometimes spelled Blackstone), a preacher in the Gorges expedition, later became the first settler in what is now Boston. Wessagusset was acknowledged as a part of the Massachusetts Bay Colony in the 1630s.
The Population And Economy Of Weymouth
As per the latest US Census, Weymouth has a population of 57,437 residents, where 52% are females, and 48% are males. The city's racial makeup is 82% white (non-Hispanic/Latino), 5.6% African-American or Black, and 4.1% Hispanic or Latino. The remaining are distributed among Asians, Native Americans, and other races. English is spoken by 85.7% of the population. The rest speak Spanish (2.1%), Indo-European languages (7.4%), Asian and Pacific Islander languages (3.4%), and other foreign languages (1.4%). Only 57.1% of the population in Weymouth are naturalized US citizens. The veterans make up 6.9% of Weymouth's population, of which 94.3% are males, and 5.7% are females. As per the same Census, 65.8% of the population are employed, with a poverty rate of 6.3%. The homeownership rate in Weymouth is 68.2%, where the median gross rent cost is $1,552 per month, with a median household income of $85,536.
Attractions In Weymouth
Fore River Bridge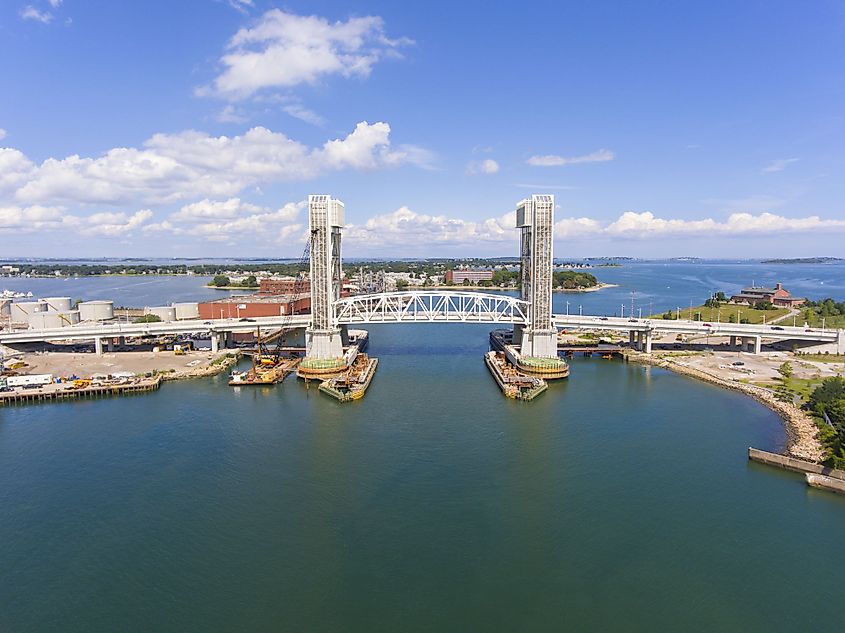 The Weymouth Fore River is spanned by the Fore River Bridge between Quincy and Weymouth, Massachusetts. The bridge measures 675 m in length when the approaches are included.
Webb Memorial State Park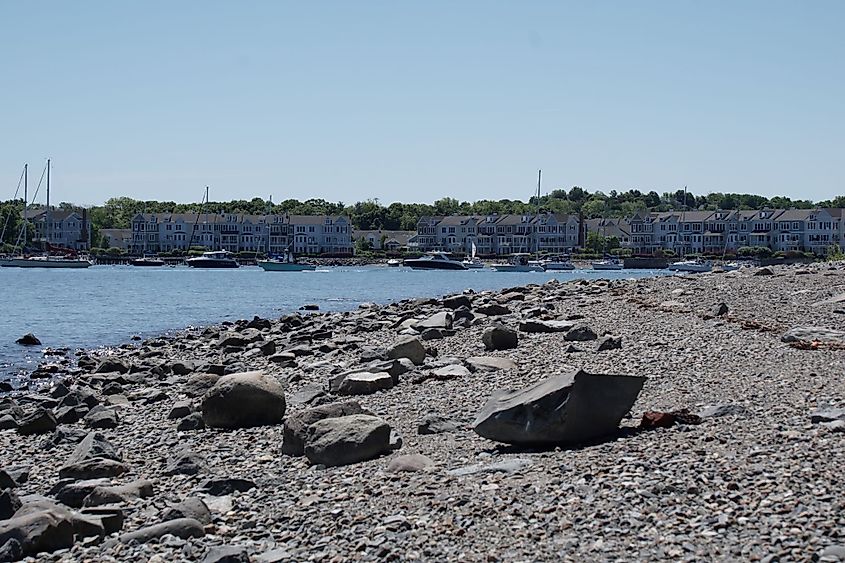 A peninsula known as Webb Memorial State Park juts out into Hingham Bay by half a mile. Visitors are greeted with beautiful views of Boston's harbor and skyline, and from May to October, organizations can rent a pavilion for special events. Fishing, picnicking, and walking are among the available recreational activities.
Osprey Overlook Park
From a landfill, Osprey Overlook Park has been turned into a beautiful park with breathtaking views of the Weymouth Back River. Having a direct connection to Great Esker Park, the Osprey Overlook Park forms a part of the Back River Trail network. This spacious, grassy park abuts the Back River and the salt marsh. From early spring to early October, keep an eye out for osprey.