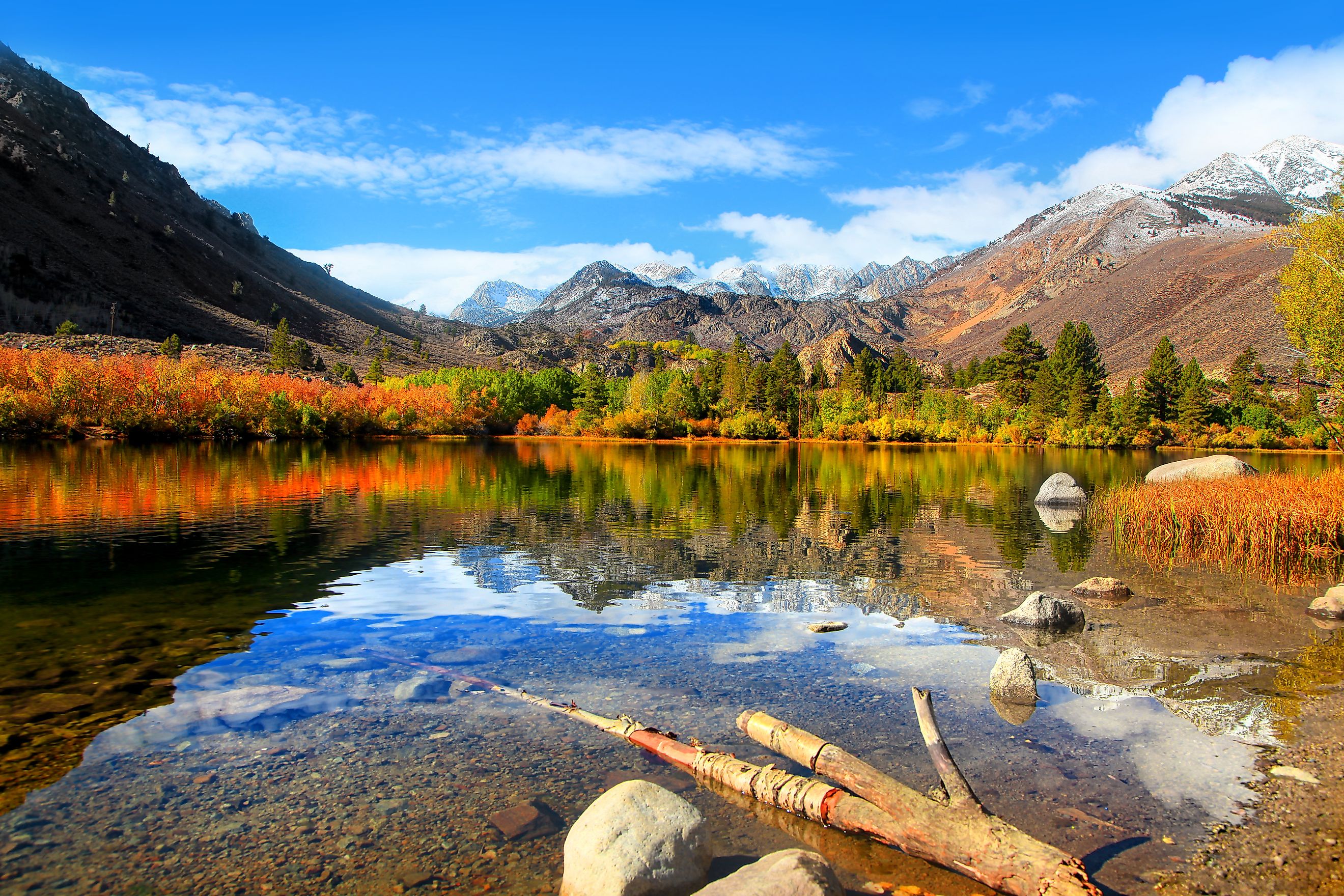 The Most Unique California's Sierra Nevada Towns
Stretching almost from the outskirts of Los Angeles in the south to the city of Red Bluff in the north, California's Sierra Nevada Mountains, also known as the High Sierra, serves as a stunning backdrop to some of the most unique small towns in the "Golden State".
Encompassing dramatic mountain scenery and some of the country's most important national parks, towns like Nevada City and Auburn offer a unique look at some of the state's earliest settlements and their populations. Others, like Truckee, offer plenty of adventures for outdoor enthusiasts wanting to get back to nature.
Whatever your interests, read through this list of the most unique California Sierra Nevada towns for ideas and inspiration.
Truckee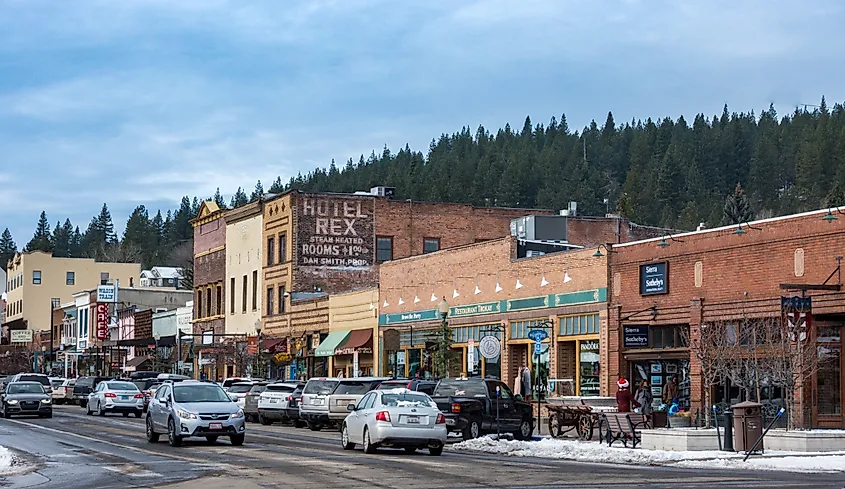 Located a short drive from the north shore of Lake Tahoe, Truckee's population has doubled in the past few decades to its current 17,000. The big draw? Truckee's unique mix of Old West charm and a more contemporary modern lifestyle has led to an influx of wealthy Californians wanting to live here. 
First settled in 1863 as Gray's Station after the original roadhouse that catered to prospectors and settlers during the Gold Rush, Truckee grew in prominence as an important stop for the first railroads connecting America's two coastlines. This rich past can still be seen in the unique historic architecture that has survived in downtown Truckee.
Nevada City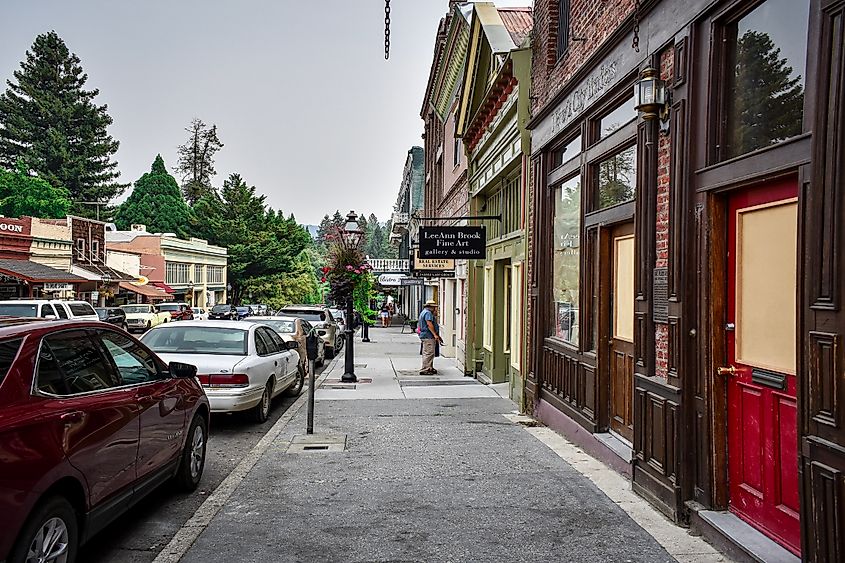 Not to be confused with the state that shares the same name, Nevada City is another unique Californian town in the Sierra Nevada that can trace its roots back to the Gold Rush. The wealth produced during this period can still be seen in the grand old Victorian homes that line Nevada City's streets, many of them now serving new purposes as inns and B&Bs.
Wander the historic downtown area and you'll find even more examples of this well-preserved architecture to explore. Among the classy boutique shops and galleries are two of the best examples of surviving Gold Rush-era architecture: the National Exchange Hotel and the Holbrooke Hotel.
Grass Valley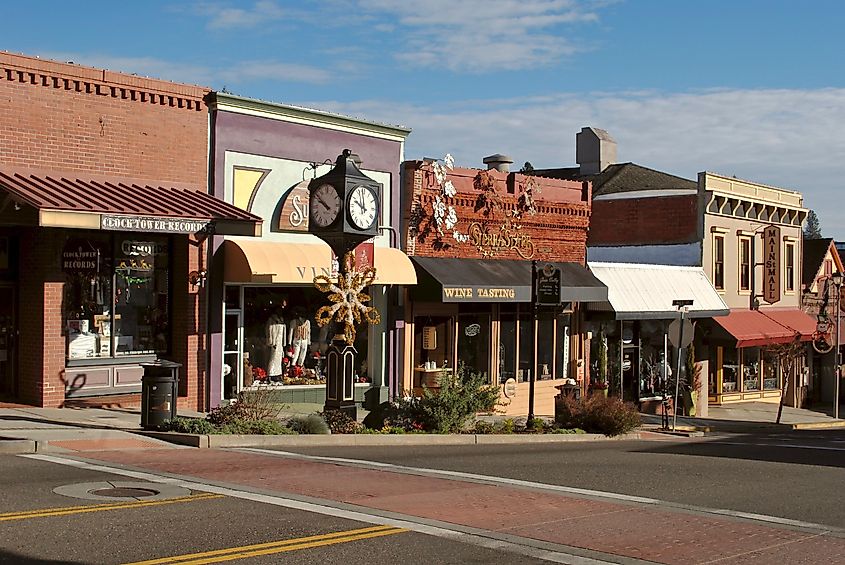 Grass Valley also owes its current status to California's Gold Rush. Just four miles from Nevada City, Grass Valley is unique among Sierra Nevada towns in that it saw far more gold mined during its 100 years as a mining town than any of its neighbors. In fact, in the period from the 1850s to 1956 when it closed, an estimated 5.8 million ounces of gold was extracted here.
The town's rich Gold Rush history is everywhere evident. The best place to visit to get a taste of this period in time is the Empire Mine State Historic Park, where much of Grass Valley's gold was extracted. Highlights include numerous preserved historic buildings including the former mine owner's home and gardens, the original mine entrance (most of the 367 miles of mine shaft are flooded), as well as 14 miles of trails.
Murphys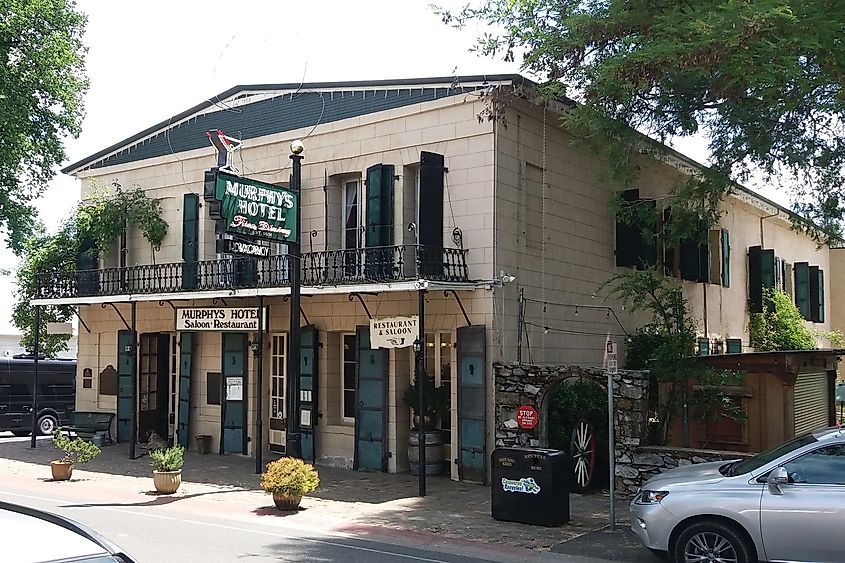 Often referred to as the "Queen of the Sierra," the small town of Murphys is a must-visit for wine enthusiasts. The influence of the town's neighboring wineries is very evident along its attractive Main Street, which boasts many tasting rooms offering a sip of the region's best wines interspersed among its boutique shops and high-end restaurants.
Murphys is also good to visit for the unique network of caves located on its outskirts. Named the Mercer Caverns after the gild prospector who found them in 1885, a visit today will reveal many fine examples of stalactites and stalagmites. Tours are available.
Auburn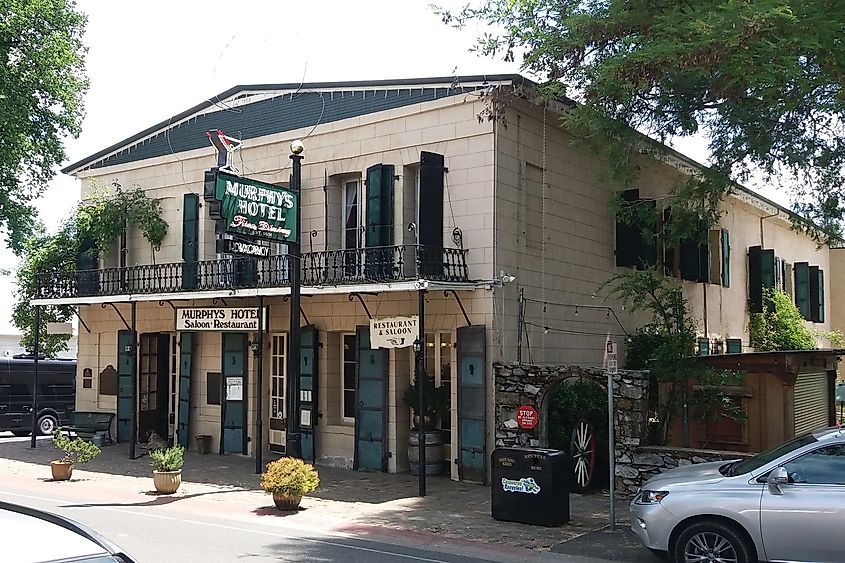 Located 33 miles northeast of Sacramento in the Sierra Nevada foothills, the attractive town of Auburn offers a variety of unique attractions worth visiting. In addition to its picturesque downtown core, you'll want to include the town's historic courthouse at the top of your list of places to see in Auburn. Tours are available, and you can also visit the on-site Placer County Museum with its exhibits and artifacts relating to the town's rich history.
A number of excellent outdoor experiences can be enjoyed here, too. Head to Auburn State Recreation Area Ranger Station to explore a first-rate network of hiking trails that wind through some of the most scenic vistas in the region, including views of the photogenic Black Hole of Calcutta Falls.
Sonora 
Uniquely positioned in the Sierra foothills and considered by outdoors enthusiasts as the gateway to spectacular Yosemite National Park, the town of Sonora has much to recommend it. In addition to its proximity to Yosemite, under an hour's drive away to the east, Sonora's just a 10-minute drive from Columbia State Historic Park, a perfectly preserved Gold Rush-era community that looks today exactly as it did in the 1850s. 
Sonora is also the jumping-off point for adventurers wanting to explore the expansive Stanislaus National Forest. This area of outstanding natural beauty is popular for its wildlife spotting opportunities and camping.
Bishop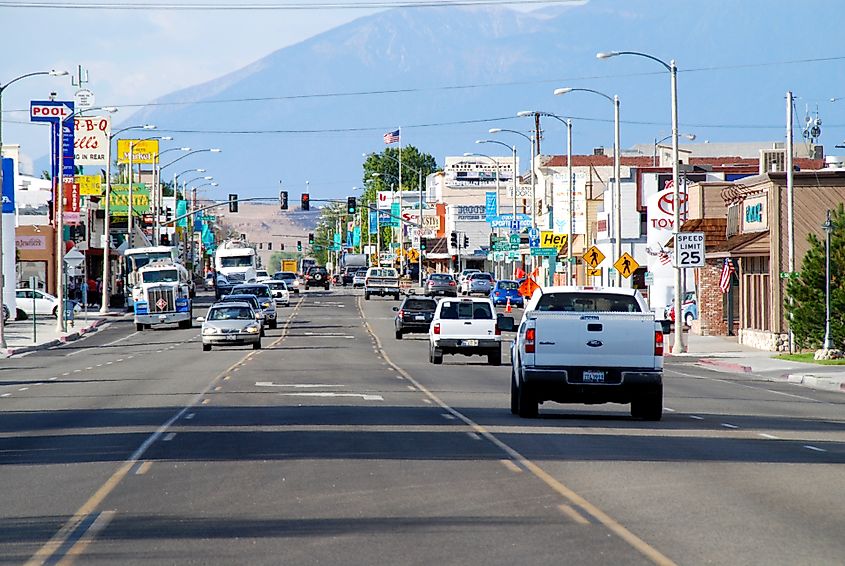 While the town of Bishop has long been popular among rock climbers for its many challenging climbs, its elevation of 4,150 feet is also making it increasingly popular for other outdoor activities. Overlooking the north end of the Owens Valley on the foothills of the Sierra Mountains, you can enjoy activities such as hiking and mountain biking, as well as fishing and hunting.
The town is a gateway to other natural wonders, too, including the Ancient Bristlecone Pine Forest with its tall, ancient trees. It's also where you'll find one of the state's quirkiest festivals: Mule Days. Claiming to be the "Greatest Mule Show on Earth" this spring event celebrates these fascinating yet humble creatures that helped build the West.
Markleeville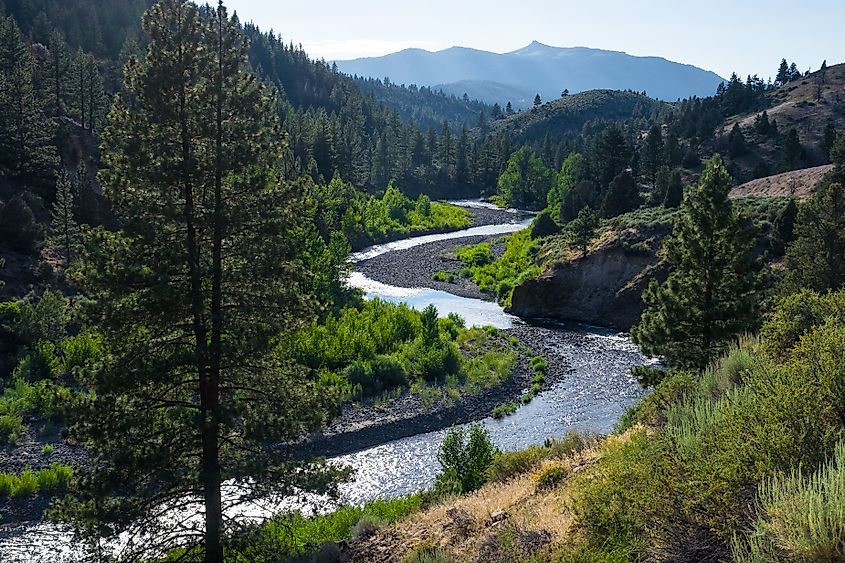 Markleeville is situated about halfway along the Sierra Mountains and is unique for its therapeutic hot springs. Often overlooked by travellers due to its relatively remote location near the state border with Nevada, it's here you'll find Grover Hot Springs State Park. Established in 1959, the park features a variety of amenities related to the thermal springs that were found here, including a swimming pool complex that's fed by the hot springs. 
Covering an area of over 550 acres, other fun things to do in this park in Markleeville include camping, hiking, as well as mountain biking.
The Take Away
Shaped as much by the vast sums of money that passed through the state during the Gold Rush as they were by the landscape, California boasts numerous fascinating small towns with their own unique charms that are well worth exploring. Learn more about them in this list of the most unique California's Sierra Nevada towns.