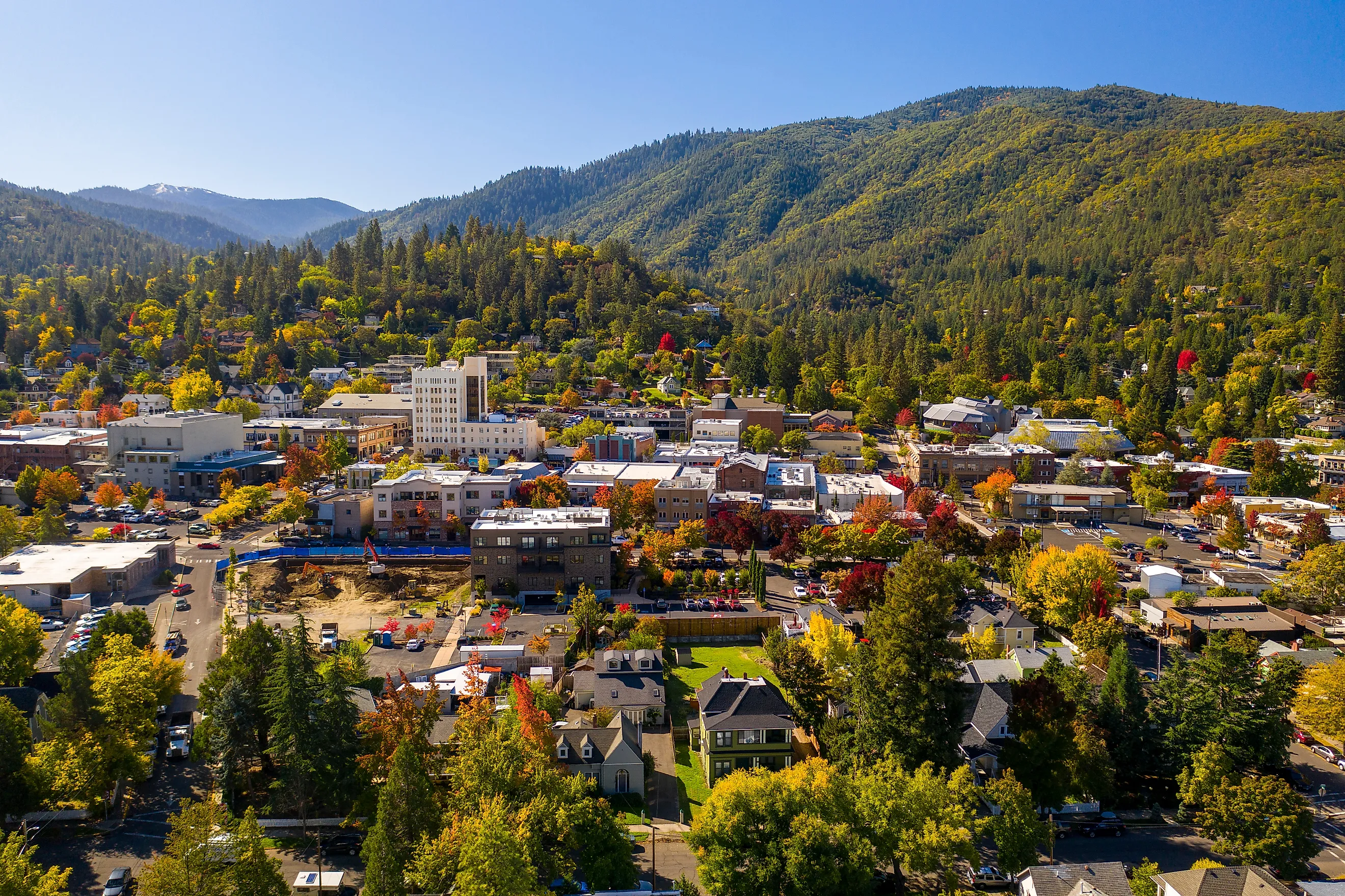 The Least-Crowded Towns In Oregon To Catch Fall Foliage
Leave the crowds behind and enjoy the colors of fall in these Oregon towns. The vibrant colors of fall are present throughout most of Oregon and many enjoy the shifting of hues that blaze in the daylight. For some people, the massive crowds that gather to 'ooh' and 'ahh' at the fall foliage are kind of hard to deal with. This is why a lot of people end up making their way toward the smaller, lesser-known towns where fall is in full sway, but are far less crowded. 
Silverton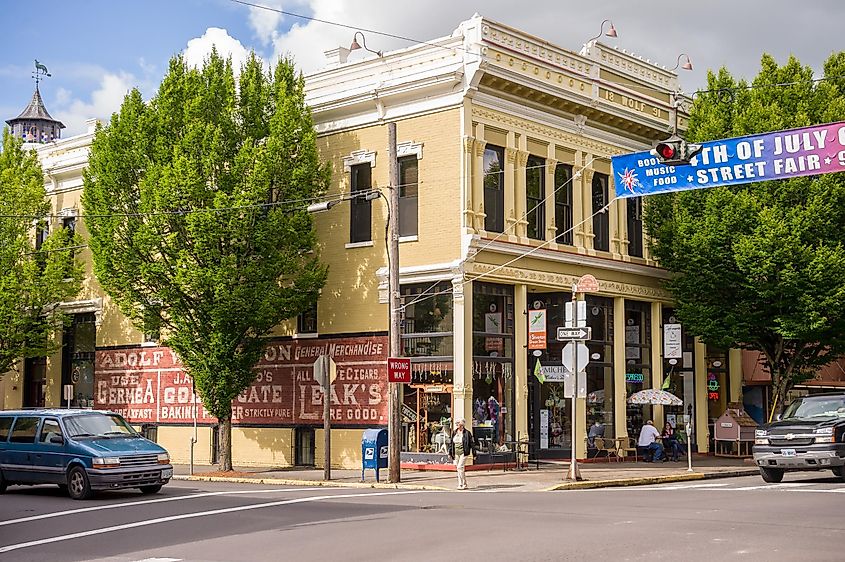 Just a short drive east of Salem, Silverton stands out as one of the many small towns that exist on charm and, admittedly, the stream of visitors that come through so often. Silverton is known mostly to locals and those who live nearby. But it's just as fair to state that the Oregon Garden and Silver Falls State Park are two of the best reasons to visit in the fall since the blazing foliage that one will see in the fall is a sight fit to take your breath away. Those who want to visit without feeling the chill should probably think about visiting between September and late October, as this is when the foliage is truly beautiful, and the weather is still apt to play nice. 
Ashland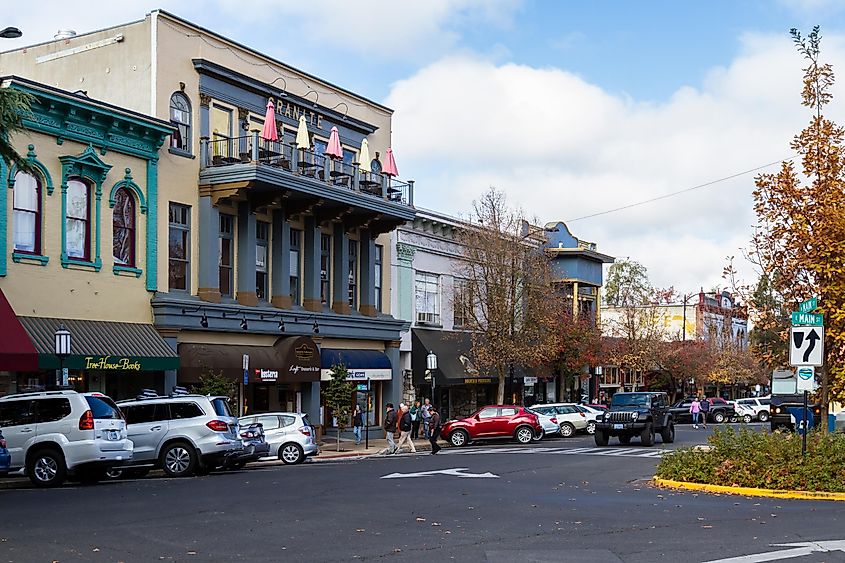 Despite the fact that Ashland is a fairly small town, it has a fantastic number of things to see and do in the fall months. From the Shakespearean Festival to Crater Lake to Mount Ashland, there are plenty of ways to stay busy in this slice of paradise found in Southern Oregon. Come fall, there are many reasons to stay indoors when the cold starts to bite, but enjoying the colorful splendor that Ashland has to offer might keep you outside for a while to come. It's worth the chill, but one should think about planning a trip around September to avoid the oncoming weather that the later months tend to bring.   
Joseph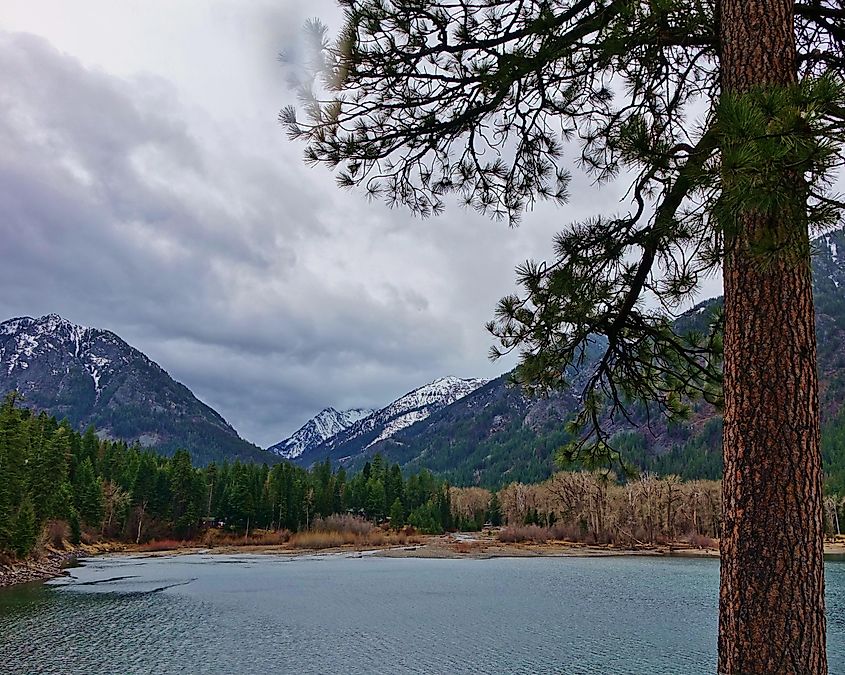 Those who know anything about Joseph understand that there are several locations to visit during the fall months. The Wallowa Lake Tramway and the Hells Canyon Scenic Byway are two more impressive sights to see during the fall months. The wide-open views allow visitors to see the wide range of foliage that offers a stunning blend of colors that convey the changing of the season. September is the best month to visit according to many due to cost and the weather patterns, but also because the splashes of color are at their grandest. 
Sisters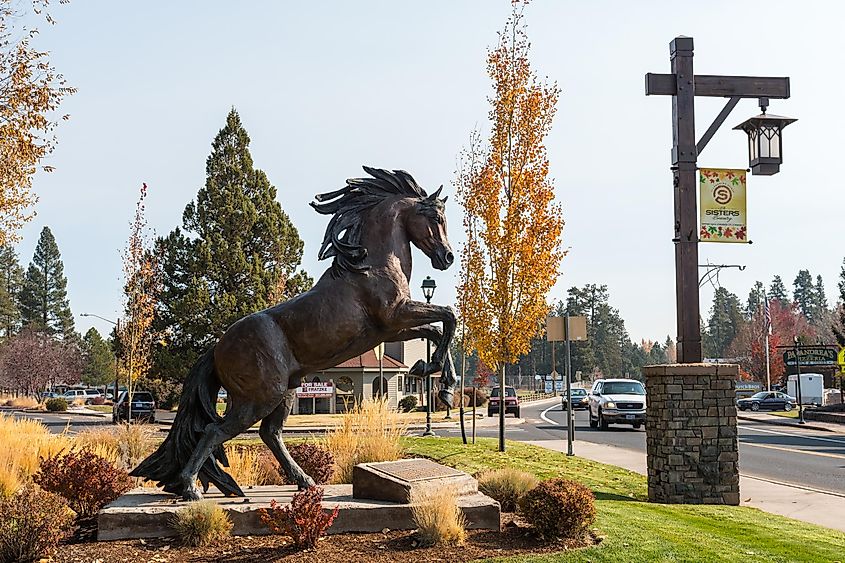 Plenty of people know about Sisters, but it remains a small town since like a lot of places in Oregon, it is quite seasonal. Thankfully, visiting from September to November gives people the chance to see some truly beautiful foliage as the multitude of colors to witness are contrasted against the pines in a truly stunning visual. Not only that but from hotels to RV and trailer parks, the price is lowered due to the lack of tourists who are willing to brave the nightly chill. That doesn't mean that there's nothing to do, however, since between exploring the passes, climbing, hiking, just walking around, and even enjoying the town's Folk Festival in September, there's plenty to keep people busy. 
Baker City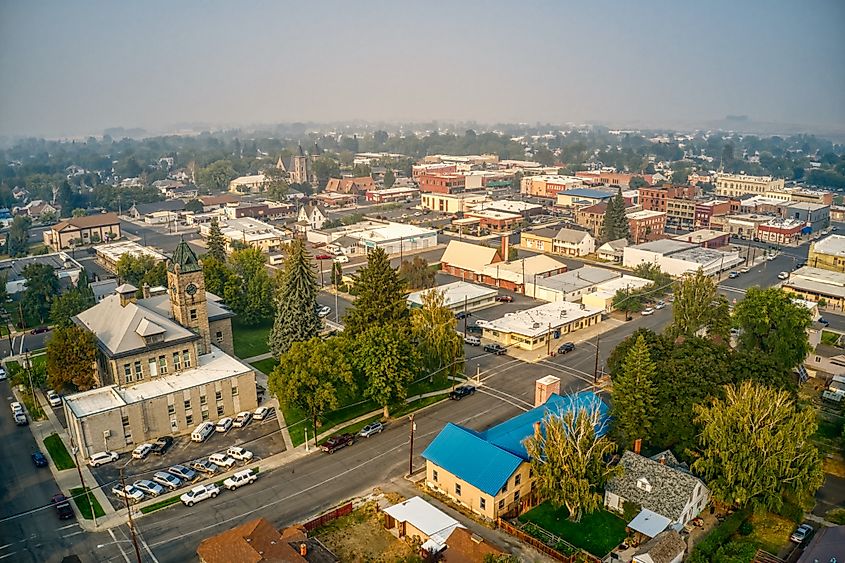 The Elkhorn Scenic Byway is where visitors can see some of the most impressive foliage in the months of September to November. The Western Larch, one of the few coniferous trees to change color, is a sight to see. Not only that, but between hiking, camping, and visiting the town to experience the history of this place, there's little to no chance of boredom. Small towns like Baker City are great during the fall since typically the tourist numbers drop off dramatically. That makes it all that much better for those who enjoy the quiet majesty of nature and the calm and collected feel of this place. 
Dundee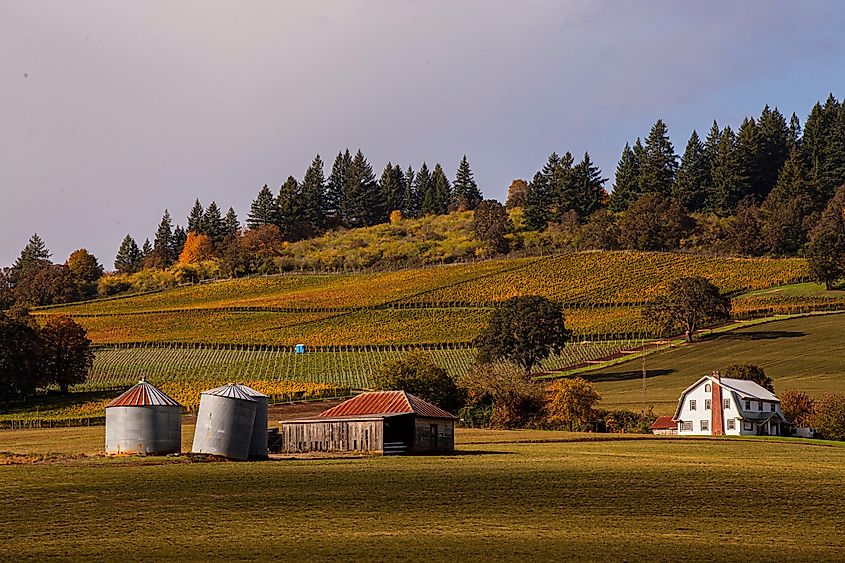 While the vineyards in Dundee are a sight to behold during spring and summer, the blanket of yellow that is bracketed on all sides by the touch of fall is impressive to see. As the temperature drops and the tourists return home, Dundee is one of the perfect places to visit for a calm and peaceful walk through the vineyards as the welcoming locals are happy to show off their piece of Oregon's wine country. Wine and beer tasting is a great idea when visiting Dundee since the pride and joy that's put into the spirits that come from this place are worth the short trip it will take to get there. 
La Grande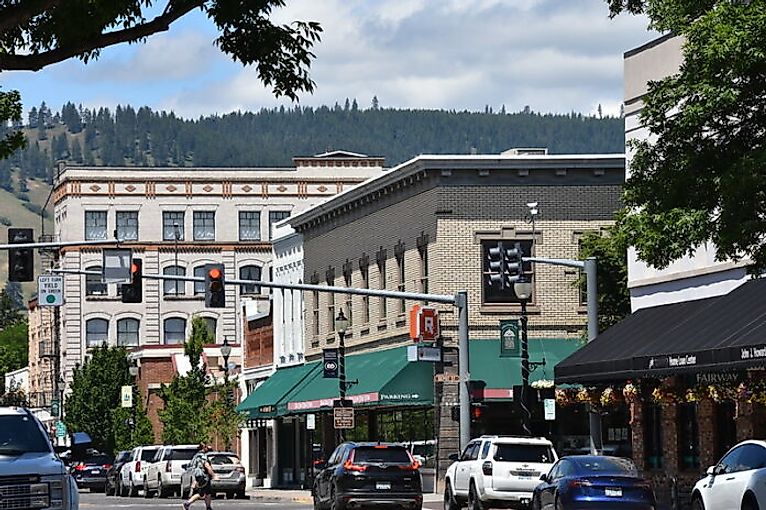 The foliage found in, around, and near La Grande is so plentiful that one might need to take each site in sections to avoid fall overload. Cottonwoods and blazing red sumac bushes are only two of many species of foliage that are changing color this time of year, and from September to November it's a great time to visit. Biking, hiking, taking in the sights, and enjoying the warmth on chilly nights with a glass of fine wine or a local brew make this a worthwhile trip. It might be a little chilly, but one thing to count on is that it will be quiet, and undeniably beautiful. 
Newberg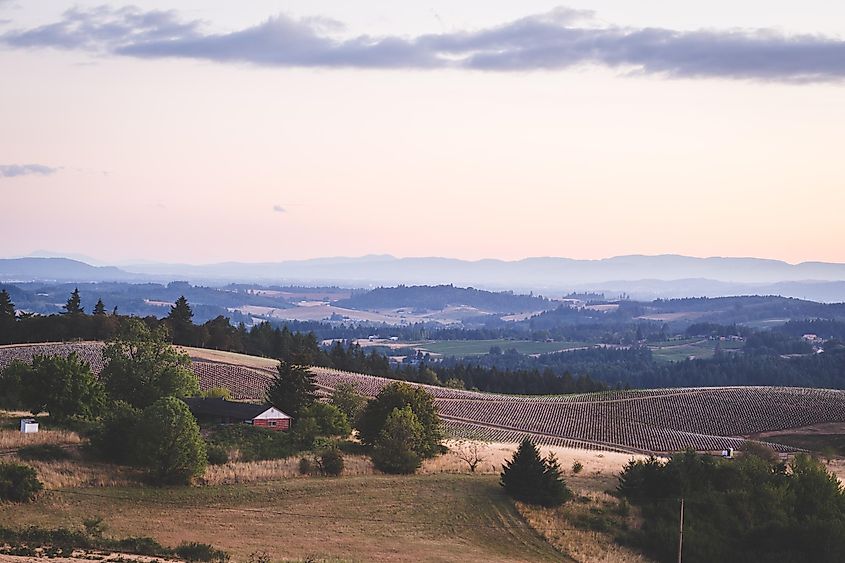 As a blend of new and old, Newberg isn't a big city, but it's a sizeable town that's busiest in the summer and spring months. Come fall, things begin to slow down, but this makes it a perfect time to enjoy hiking through the old-growth forests, and visiting the many vineyards and brewpubs that make this area so special. As it goes with many small towns, there are plenty of creature comforts to enjoy such as the downtown theater, a moderate number of shops, and of course the opportunity to hike, bike, and simply enjoy the surrounding scenery. 
Astoria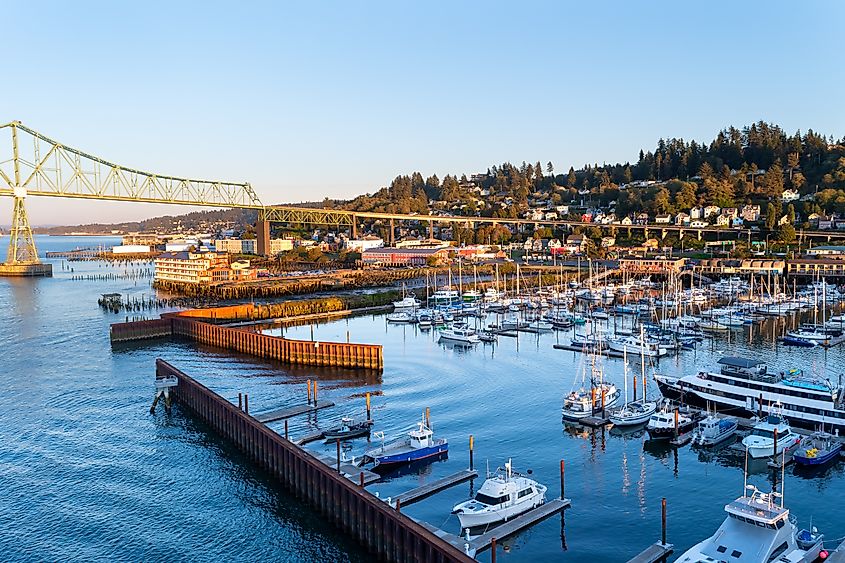 This is skirting the line a bit since Astoria is a bit industrious and does see a lot of traffic, but like many of these other areas, that dies down a lot come September. This is when the prominent hillsides that are swathed in foliage begin to change, creating a golden, almost fiery-tinged hue as fall starts to take hold. Home to several popular eateries and nestled up against the Columbia River, Astoria is the type of town that has a great deal of history to explore, and a lot of charm that attracts all types of individuals, even when the temperature starts to decline. 
Forest Grove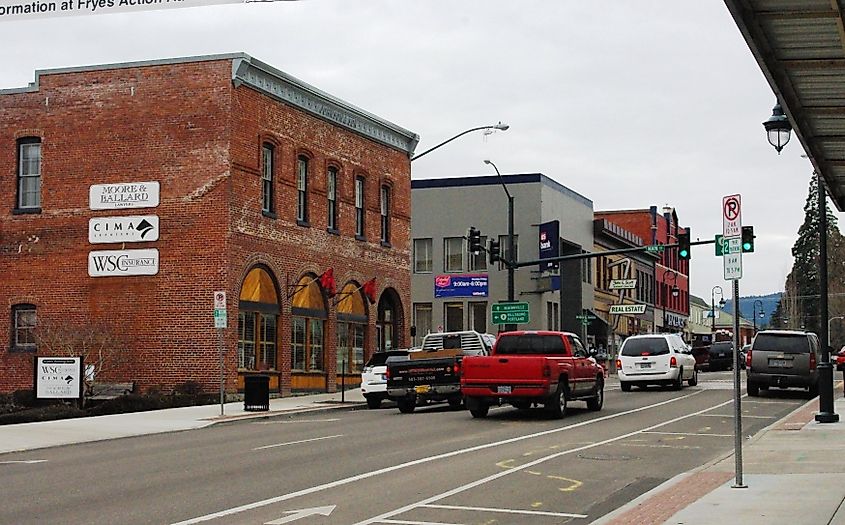 As one of the least-known towns in its given area and virtually unknown in other, busier parts of the state, Forest Grove is a small treasure with a lot of promise. Up and down the streets and far out into the countryside the foliage runs from vibrant greens to golden hues and crimson-tinged leaves that give this town a distinguished look that attracts a large number of visitors. Being a short drive away from wine country and Portland alike, the Grove is undoubtedly one of the calmer and more relaxing places to visit during the fall months. 
Oregon is a beautiful place in the fall. The small towns and cities that are nestled against a riverbank, a busy highway, or tucked out of the way in the woods are great places to go when looking for fall foliage. Taking the time to find those out-of-the-way places is great if you're into enjoying the different colors that herald the season, but don't want to deal with the insane crowds that tend to flock to any place that's deemed 'trendy'. Once fall kicks in, these towns and many others are rare gems to be treasured. Take your time and see what's out there.