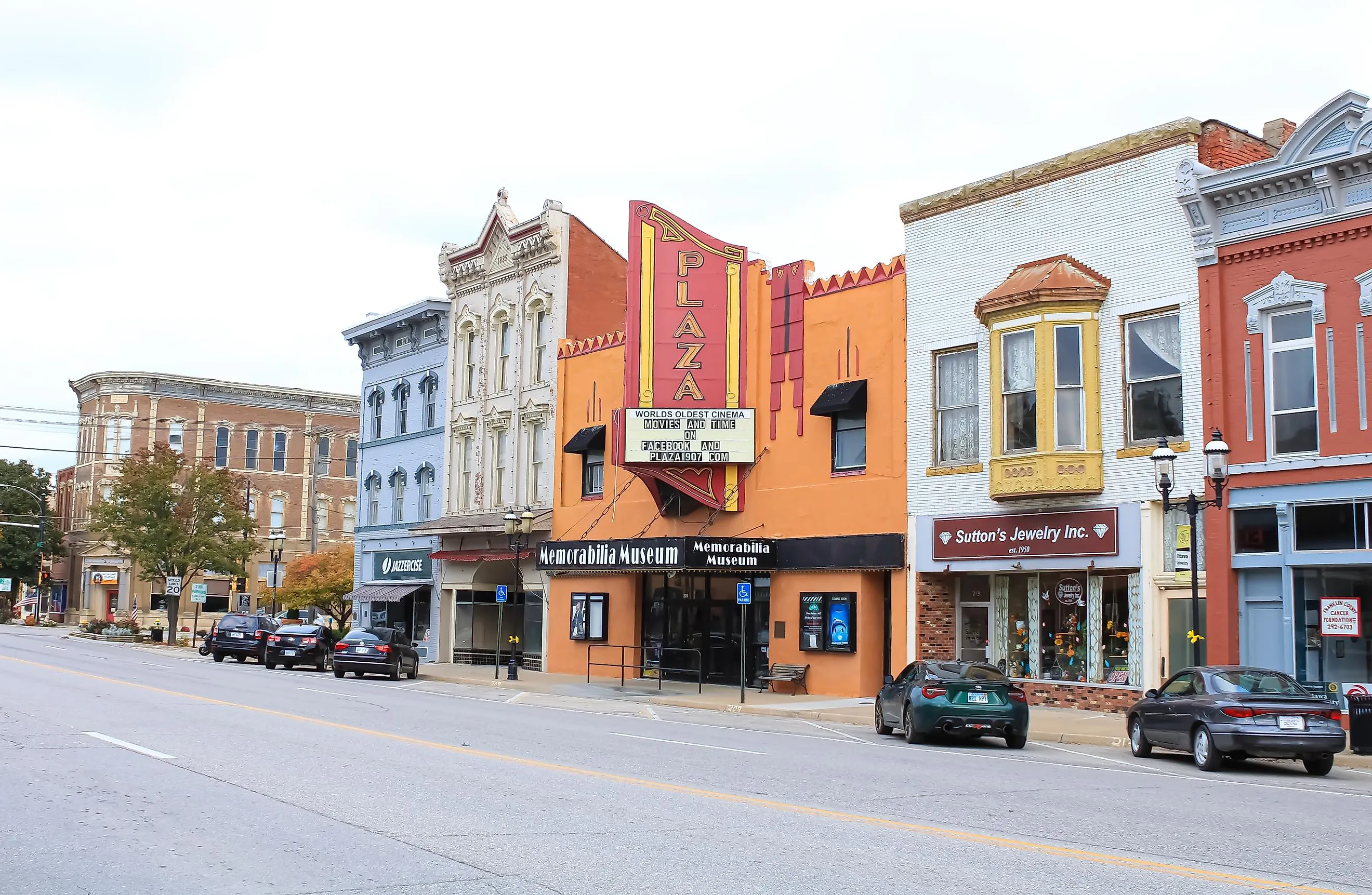 The Best Small Towns To Retire In Kansas
Retreating to a petite locality in Kansas presents a chance to bask in a serene and unhurried existence, distanced from the frenetic urban lifestyle. Kansas has emerged as a progressively popular retirement haven, attributed to its amiable denizens, cost-effective standard of living, and stunning terrain. This state provides retirees an occasion to revel in life's simple pleasures, with modest hamlets that extend a robust sense of camaraderie and myriad prospects for outdoor leisure activities. Possessing rolling hills, picturesque panoramas, and venerable downtown districts, Kansas is a state that furnishes retirees with an overabundance of charisma and individuality.
Not only is Kansas recognized for its superb weather, with warm summers and temperate winters, but it also serves as an optimal location for retirees who relish partaking in outdoor activities. Furthermore, the state proffers various tax exemptions and enticements to retirees, rendering it a fiscally appealing haven for those with a stagnant income.
Lindsborg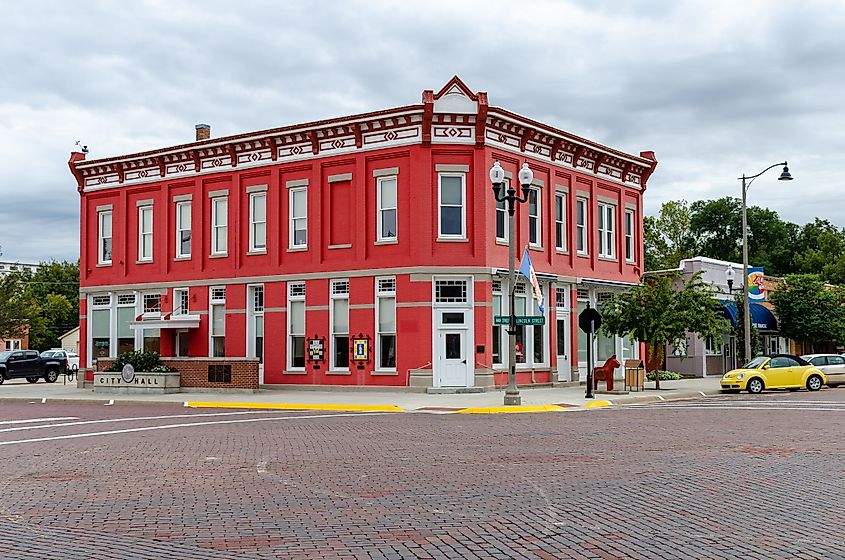 Lindsborg, also recognized as "Little Sweden USA," is a quaint and captivating small town located in the state of Kansas, which provides retired individuals with an extraordinary cultural experience. The town, which has a robust Scandinavian heritage, is renowned for its Swedish-inspired architectural designs, celebrations, and traditions.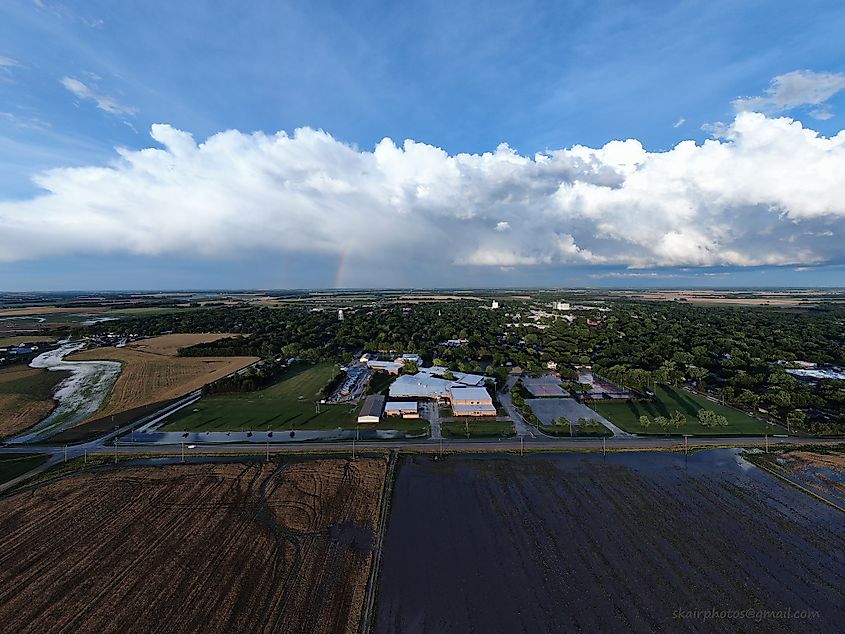 For retirees, Lindsborg presents a wide variety of cultural festivities, including the annual Svensk Hyllningsfest, a commemoration of the town's Swedish legacy, as well as the Messiah Festival of Music and Art, which presents choral performances and art exhibitions. Furthermore, the town boasts numerous museums, such as the Birger Sandzén Memorial Gallery, where the Swedish-American artist's works are showcased.
Lindsborg, with its low cost of living and hospitable community, makes for an exceptional retirement destination for those in search of a serene and distinct small-town experience.
Abilene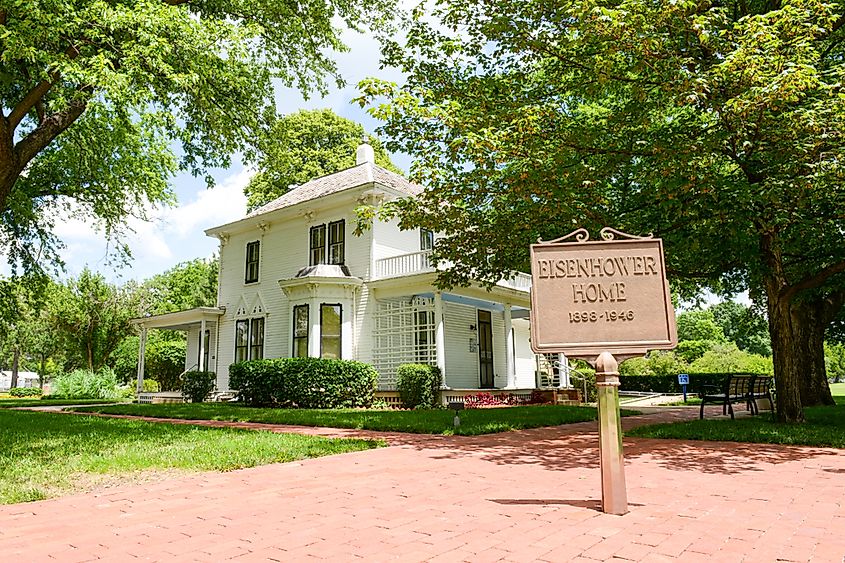 Abilene, a diminutive municipality nestled in the heartland of Kansas, proffers retirees an array of historical landmarks and diverse attractions. Notably, the town boasts the early home of President Dwight D. Eisenhower as one of its crowning achievements. Visitors can embark on an adventure of discovery at the Eisenhower Presidential Library and Museum, an exhibit hall that delves into the former president's tenure and biography.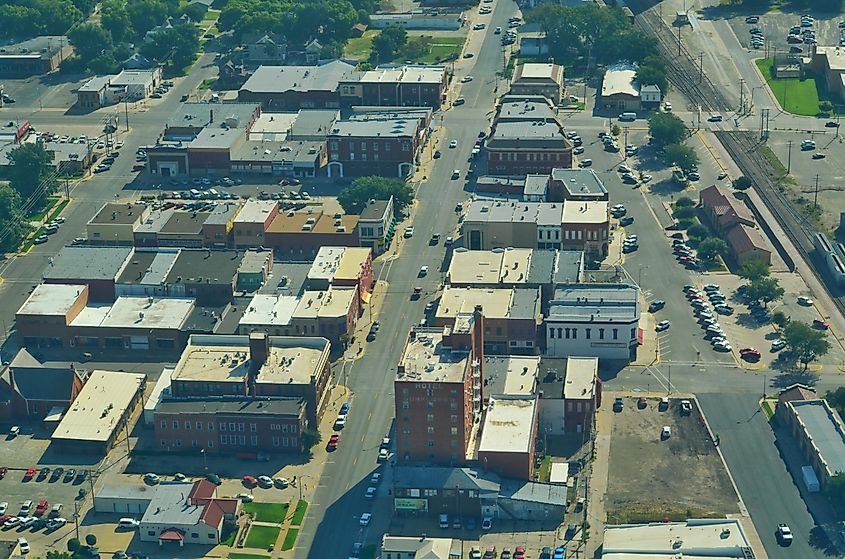 Retirees can enjoy a multitude of perks, including a low crime rate and a variety of outdoor recreation opportunities. The town accommodates multiple parks and leisure zones.
Overall, Abilene presents a stellar option for retirees in search of a small-scale community with an illustrious history, cultural offerings, and opportunities for outdoor pursuits.
Wamego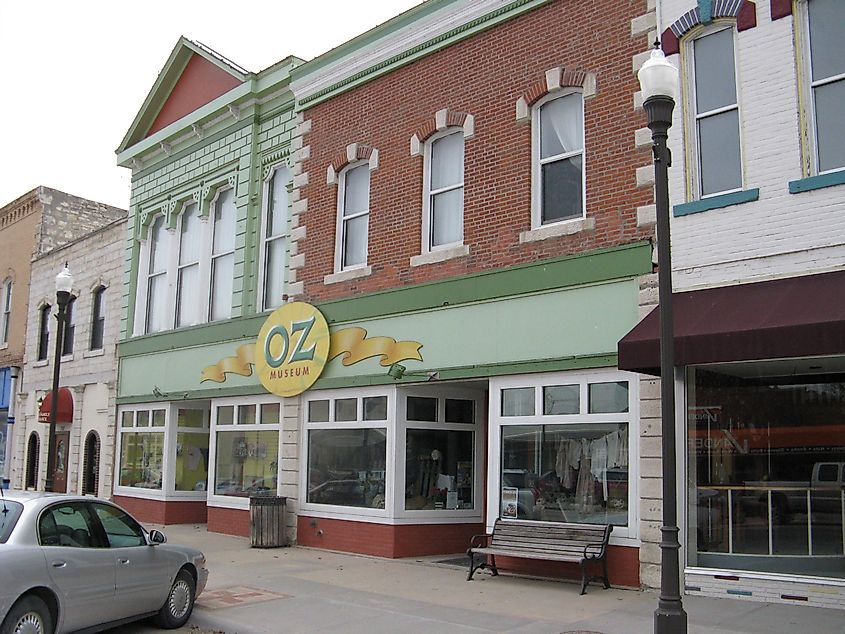 Nestled in the north-eastern region of Kansas, Wamego, a small township, bestows upon the retirees an idyllic, alluring, and tranquil way of life. This rural town's historical downtown enclave flaunts a range of local shops, dining establishments, and art galleries. The Columbian Theatre, a vintage and refurbished vaudeville-era theater, that hosts various live shows and events also finds its place in this area.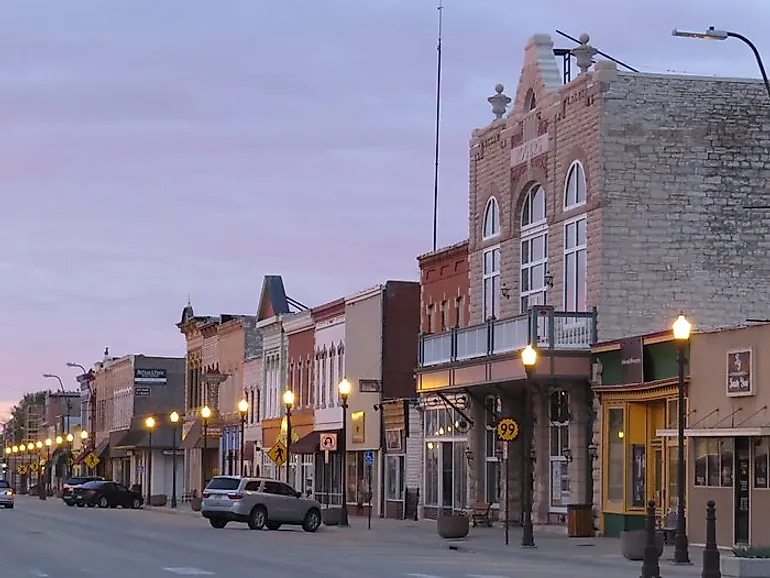 Adventurous spirits and outdoor enthusiasts can find solace and bliss amidst the bounty of natural beauty that Wamego's parks and recreational areas provide. Basking in the natural and scenic beauty, one can engage in the stimulating and challenging activities of hiking, fishing, and boating. Tuttle Creek Lake, a nearby reservoir, remains a popular fishing and water sports hub. Konza Prairie Natural Area, another nature reserve, caters to the hikers and trekkers, showcasing the mesmerizing vistas and exotic wildlife.
With a congenial and hospitable community and affordable living standards, Wamego presents a serene and captivating haven to the elderly generation, where they can retire and indulge in the culturally vibrant and adventurous outdoor activities.
Baldwin City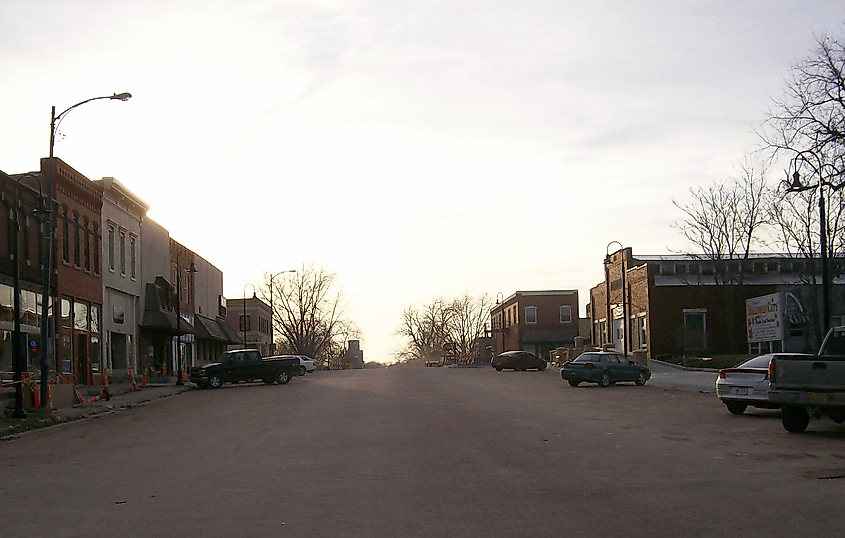 Baldwin City, situated in the eastern region of Kansas, provides retirees with a harmonious blend of contemporary amenities and the quaint charm of a small town. This town is home to Baker University, a privately owned liberal arts institution that conducts various sporting and cultural events all year round. Furthermore, the region boasts of several museums, including the Midland Railway Historical Association, which showcases the history of railroad transportation in the Midwestern region.
Retired individuals residing in Baldwin City can indulge in the many recreational facilities available within the region's parks and outdoor areas, such as Baldwin City Lake Park. The park presents visitors with opportunities to engage in activities like fishing, hiking, and camping. Additionally, Baldwin City features several golf courses and is situated in close proximity to several state parks, including Clinton Lake State Park and Perry Lake State Park.
Offering a hospitable community and a cost of living that is easy on the pocket, Baldwin City makes for an ideal retirement destination for individuals seeking a mixture of cultural and outdoor pursuits. 
Marysville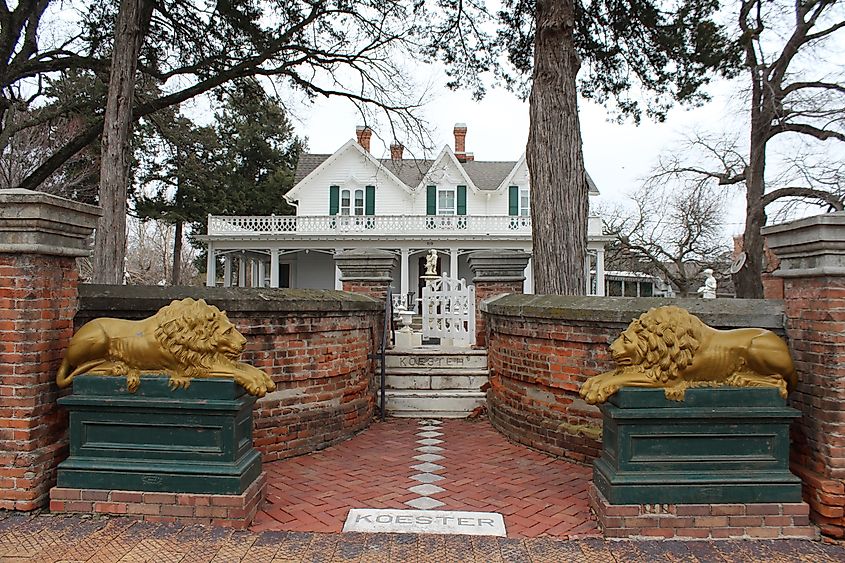 Marysville is bestowed with a plethora of opportunities for indulging in outdoor activities, such as fishing, hunting, and hiking, in the proximate Pony Express Lake and Marshall County State Lake. Additionally, the town possesses various parks and recreational areas, including the Koester House Museum & Gardens, where visitors can relish a guided tour of the historic home and its beautiful gardens.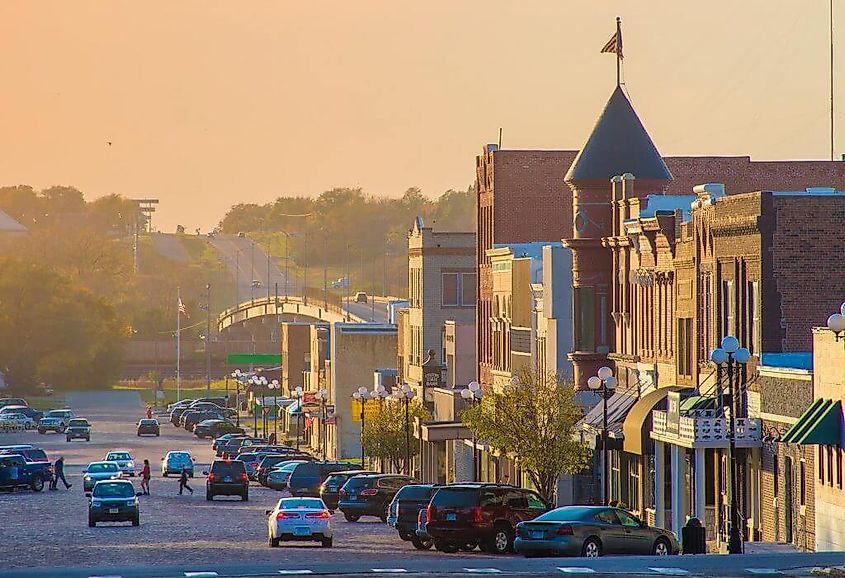 Not to mention, Marysville boasts a flourishing arts community, featuring multiple local galleries and cultural events throughout the year, including the much-awaited annual Kansas Statehood Day celebration. Please note that the town's residents and visitors alike can immerse themselves in an eclectic range of activities, all while enjoying the pristine beauty of the outdoors.
McPherson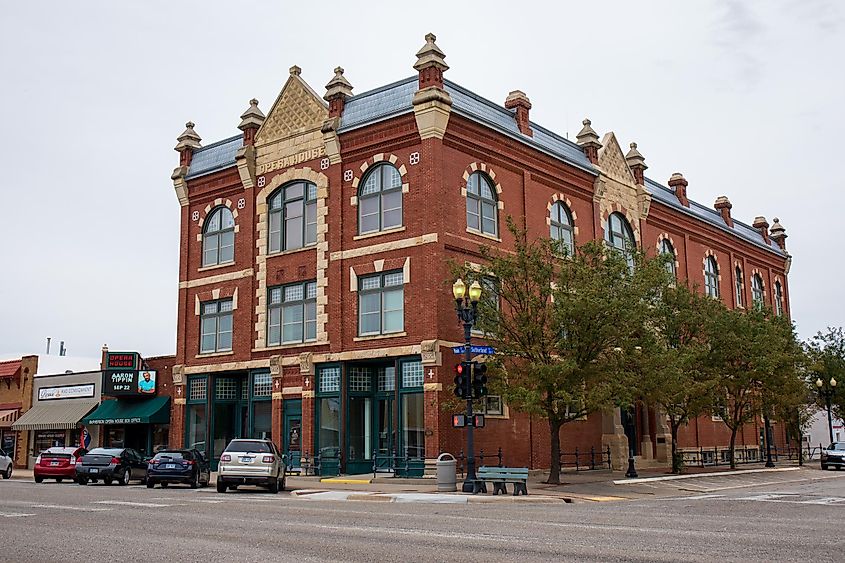 Retirees who seek an alluring getaway will find McPherson to be a veritable treasure trove of outdoor activities. In close proximity lies the Maxwell Wildlife Refuge and McPherson Valley Wetlands, providing a plethora of opportunities for fishing, hiking, and camping. The city also boasts several recreational areas, including the McPherson Water Park and Lakeside Park, replete with a shimmering lake, scenic trails, and ample space for a delightful picnic.
McPherson, with its low crime rate, thriving economy, access to outdoor recreation, and cultural activities, presents itself as a desirable option for retirees seeking a mid-sized city with a close-knit ambiance. Those are seeking a serene retreat must undoubtedly consider McPherson as their next destination.
Concordia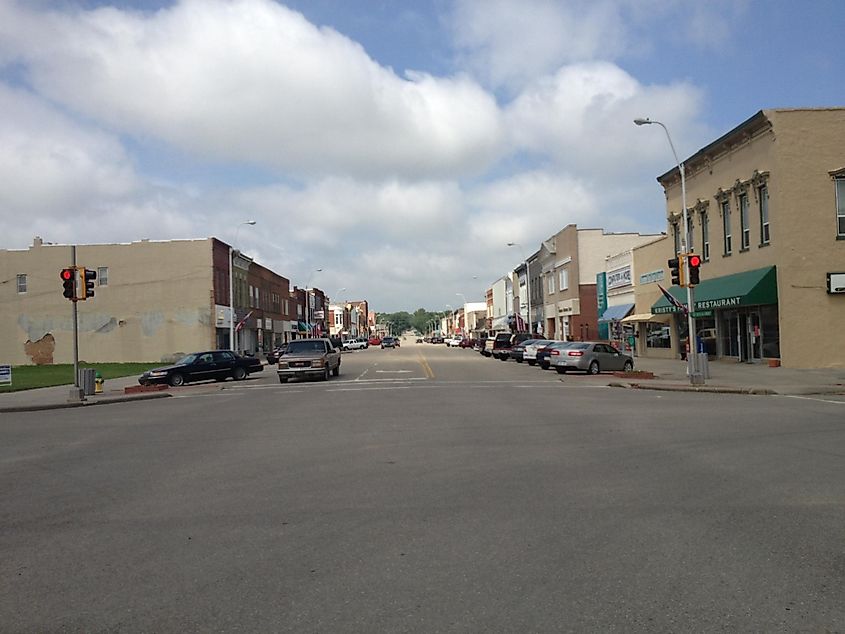 Nestled in north-central Kansas, the quaint hamlet of Concordia proffers a serene and tranquil existence to its inhabitants of the golden years. Revered for its congeniality, low cost of living, and proximity to outdoor recreational pursuits, this little town truly epitomizes the bucolic charm.
A bevy of outdoor adventures awaits the senior citizens of Concordia, with the likes of fishing, hunting, and hiking on the menu at the Lovewell State Park and Republican River in close vicinity. Apart from that, the town boasts of several parks and recreational zones, one of them being the Cloud County Health Center Wellness Park. Its awe-inspiring features include walking trails, exercise equipment, and a community garden.
With its hospitable inhabitants, modest cost of living, and abundance of opportunities for outdoor recreation and cultural indulgences, Concordia is the quintessential small-town haven for seniors who seek a leisurely and idyllic existence.s
Conclusion
If you're pondering the idea of concluding your working years in Kansas, it may be in your best interest to investigate the finest small towns that the state has to offer, as they present themselves as a prime destination for retirees. These particular small towns provide an excellent combination of affordability, scenic beauty, and affable communities, all of which are highly sought after by many retirees. From charming downtown districts to abundant outdoor recreational activities, these towns supply a consummate milieu to retire in for those searching for a more leisurely pace of life. 
Opting to retire in a small town within the borders of Kansas may serve as an extraordinary means to relish in the charisma of the Midwest, while concurrently sidestepping the frenetic energy of larger urban centers. With a decreased cost of living, retirees are capable of living a more comfortable lifestyle, while simultaneously possessing access to an array of conveniences. These small towns offer a tight-knit community, where retirees can cultivate new acquaintances and indulge in a rich life during the twilight years of their existence.