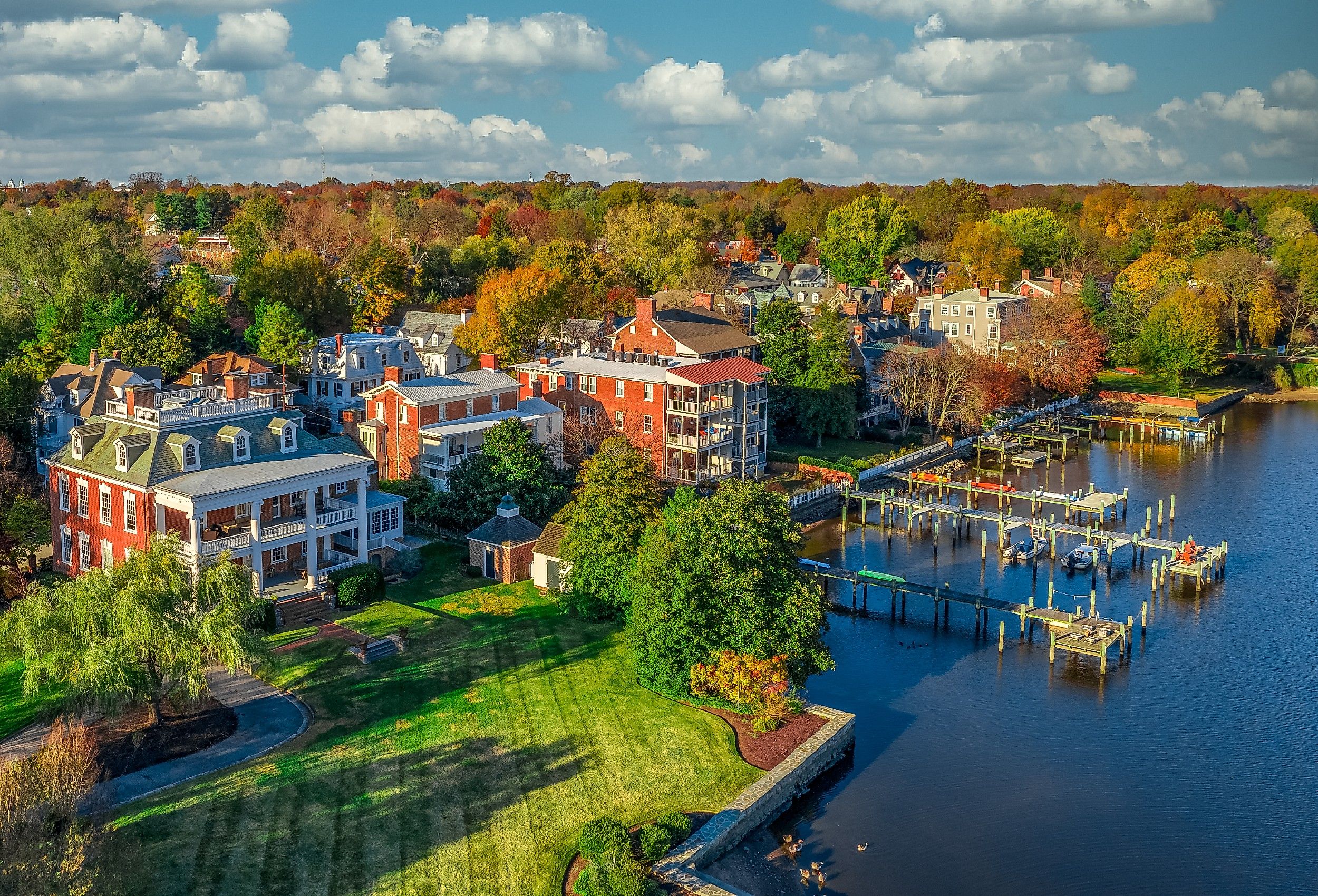 The Best Small Towns in Maryland To Chill Out
Welcome to Maryland, a state brimming with charming miniature towns where you can break away from the rush of urban life and relish the serenity of the outdoors. Tucked within its boundaries are extraordinary towns, brimming with fishing delights, that stand out for their gorgeous vistas and peaceful aura. For a tranquil retreat, you have come to the right place. Each of these settlements, from Chestertown to Snow Hill, touts its unique qualities and offers plenty of natural marvels to uncover. From shimmering lakes and meandering rivers to spectacular mountains and state parks, these havens offer a paradisiacal landscape for rest and revitalization. Thus, pack your belongings, leave your troubles behind, and check out these best small towns in Maryland to chill out, where you can unwind in nature's embrace.
Chestertown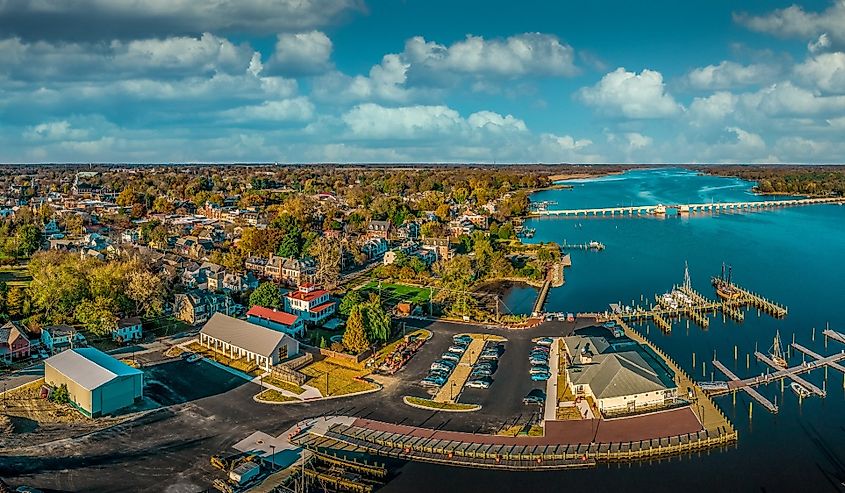 Tucked away alongside the Chester River, Chestertown is an alluring town that radiates appeal at every twist and turn. This memorable gem flaunts a wealthy colonial inheritance, with protected structures that mirror its renowned history. Wander the bower-lined avenues and learn about one-of-a-kind stores, art exhibits, and inviting eateries. The town's perfect location along the river presents an array of recreational activities. Step onto a spectacular watercraft outing, explore kayaking or paddleboarding, or savor an unhurried picnic by the waterside. If you are a buff of antiquity, drop in on the Washington College grounds, established in 1782 and the birthplace of distinguished alumni. Immerse yourself in the vivacious cultural setting of Chestertown by participating in one of the plentiful festivals and occasions held throughout the year. From the Chestertown Tea Party in May to the RiverFest in September, these jubilees display the town's lively spirit and cordial community.
Berlin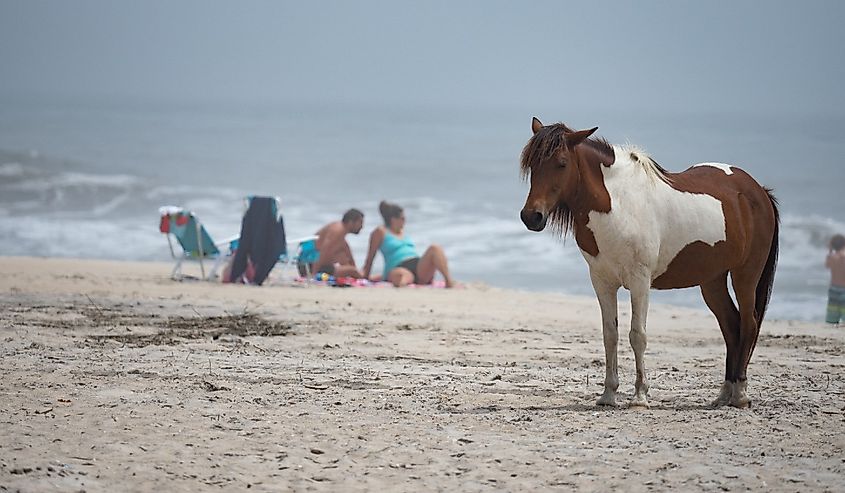 Nestled on Maryland's eastern shoreline, Berlin is a small hamlet that will transport you back to the past with its picturesque streets and conserved ancient edifices. Reputed as "America's Coolest Small Town," Berlin offers a faultless union of attraction, culture, and natural loveliness. As you meander through the hamlet's breathtaking downtown, the properly-retained 19th-century construction around will amaze you, along with singular shops and enjoyable eateries. Beyond the town's vivacious middle, nature appreciators will find themselves enchanted by Berlin's encircling natural wonders. Assateague Island National Seashore, only a brief drive away, is home to stunning beaches, wild horses, and plentiful wildlife. Probe the isle's paths, go swimming or fishing, or rest on the sandy coasts. For a tranquil retreat, go to Heron Park (formerly Berlin Falls Park), where a waterfall tumbles over moss-clad rocks, forming a serene ambiance. Rejoice in a picnic amidst the flourishing vegetation or take a calm saunter along the park's pathways. Whether you are searching for a cultural voyage, open-air exploits, or a still break, Berlin supplies it all.
St. Michaels
St. Michaels is a picturesque waterfront community that embodies the heart of oceanic living. With its idealistic haven, ancient boulevards, and stunning Chesapeake Bay sights, St. Michaels is a shelter for yachting fanatics, aficionados of history, and those yearning for a chill getaway. Start your discovery at the Chesapeake Bay Maritime Museum, where you can submerge yourself into the locale's affluent nautical heritage. For a panorama expedition, board a sailing vessel or contract a fishing craft and roam the huge waters of the Chesapeake Bay. Attempt to fish or relax and revel in the serene milieu. Nature fans will relish the closeness to the Chesapeake Bay's profuse wildlife and natural miracles. Pay a visit to the Miles River and witness breathtaking sundowns, or wander through close-by Tilghman Island, celebrated for its delightful views and peaceful atmosphere. St. Michaels provides a peaceful haven where you can unwind, feast on delectable seafood, and embrace the splendor of the Chesapeake Bay.
Rock Hall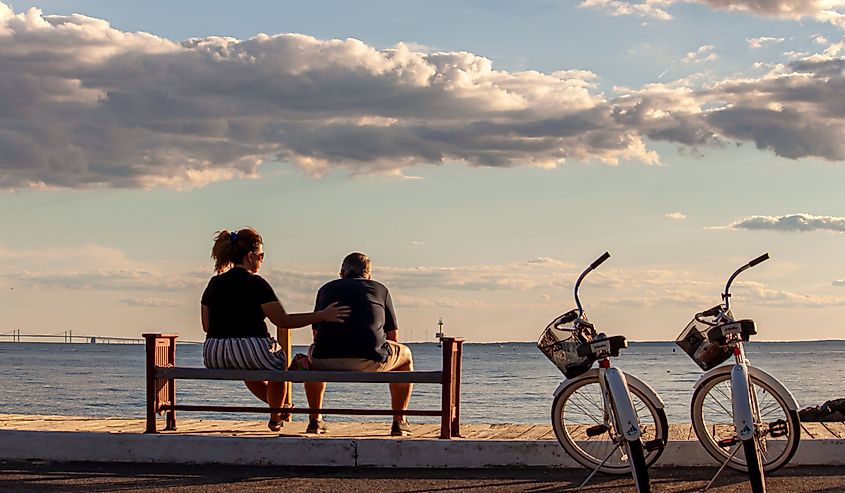 Situated in northern Chesapeake Bay, near Chestertown, Rock Hall is a serene waterfront town that affords a gratifying escape for nature lovers and seafaring devotees. Boasting its comely harbor, quaint Main Street, and closeness to natural beauties, Rock Hall is a shelter for repose and open-air enterprises. Amble through Main Street and discover a range of extraordinary stores, art galleries, and snug eateries. Kick-start your explorations at Rock Hall's docks, where you can rent a canoe, paddleboard, or sailboat to traverse the pure waters of the Chesapeake Bay. Admire the picturesque sights, catch glimpses of local wildlife, or have a go at fishing in these plenteous waters. Nature admirers can investigate the close-at-hand Eastern Neck National Wildlife Refuge, a haven for migratory birds and host to several habitats. Trek the scenic pathways, watch creatures in their natural dwellings, or relish a serene picnic amidst the serene environs. With its stunning waterfront, outdoor activities, and hospitable community, Rock Hall is an optimal destination to de-stress and appreciate the magnificence of Maryland.
Havre de Grace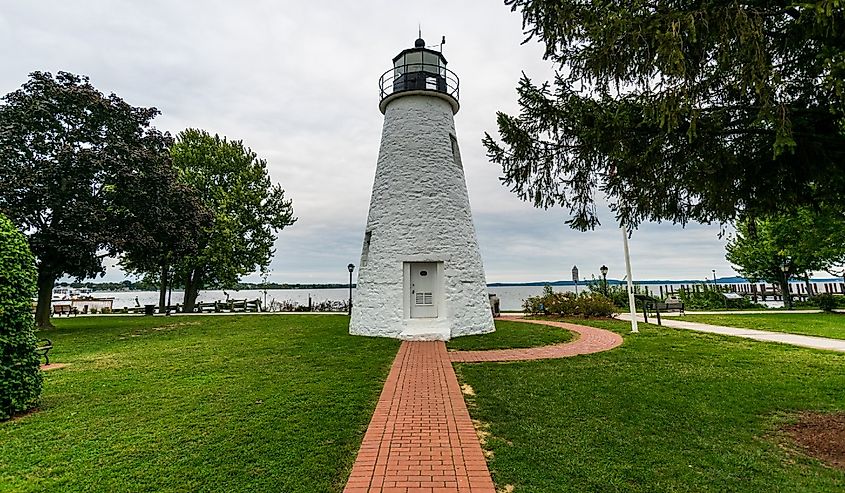 Nestled at the joining of the Susquehanna River and the Chesapeake Bay, Havre de Grace is an enthralling small municipality that proffers a composite of natural loveliness, a vibrant past, and cultural grace. Noted as the "Decoy Capital of the World," this waterfront retreat invites holidaymakers to submerge themselves in its photogenic panoramas and multifarious allures. Begin your trek by investigating the seaside pavement, where you can take a relaxed stroll, appreciate the spectacular sights, and identify migratory birds that visit the region. The Susquehanna Museum at the Lock House offers knowledge of the town's maritime legacy and offers directed voyages of the lock structure. Open-air devotees can probe the Susquehanna State Park, which provides an array of recreational deeds. Traverse the park's tracks, go angling or boating on the river, or savor a picnic surrounded by scenic surroundings. With its ravishing waterfront, traditional magnetism, and copious recreational openings, Havre de Grace is a covert jewel that entices visitors to chill and enjoy its natural and cultural marvels.
Easton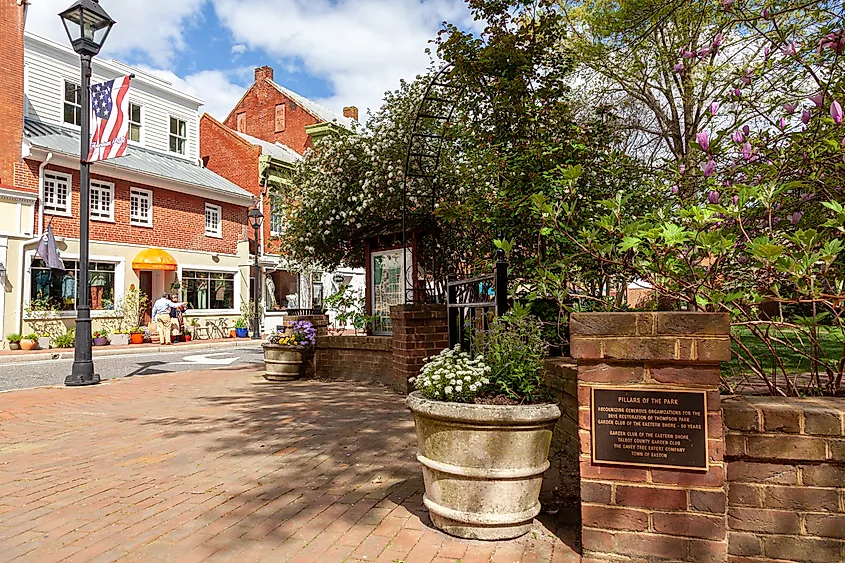 Not far from St Michaels, Easton is a vivacious small metropolis that unifies its long-standing chronicles with a prosperous arts and culture scene. From its serene streets abounding with ancient architecture to its world-class theaters and art galleries, Easton provides an invigorating haven for those in quest of leisure and creative motivation. Start your expedition in the nucleus of Easton's downtown, where you will find an array of bewitching stores, boutiques, and eateries. Inspect the local art galleries, exhibiting a miscellaneous assortment of creative styles and mediums, or rummage through the rare antique shops for concealed prizes. Nature aficionados can visit proximate parks, such as Idlewild Park or the Pickering Creek Audubon Center, to experience tranquil walks, birdwatching, and picnics in tranquil natural environments. With its enthralling amalgamation of history, arts, and natural exquisiteness, Easton presents a one-of-a-kind and edifying locale for travelers in search of chilling out and submerging themselves in the town's spirited cultural atmosphere.
Fulton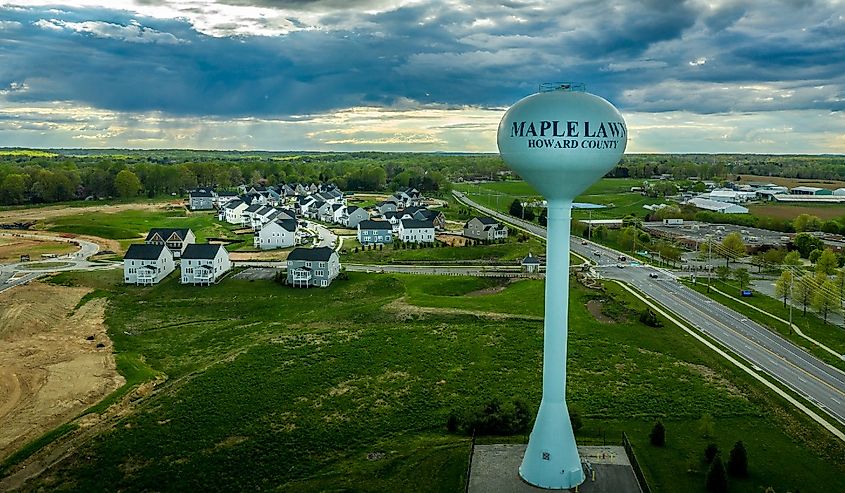 Tucked away in the charming countryside of Maryland, Fulton is a tranquil small village that offers a peaceful getaway from the hectic buzz of urban life. Surrounded by undulating hills, verdant greenery, and picturesque scenery, Fulton is a perfect destination for wildlife admirers and those yearning for a tranquil break. One of the highlights of Fulton is the Patuxent River, which meanders through the town, offering chances for fishing, paddling, and picturesque walks along its riverbanks. Sink into the magnificence of the river's placid waves and enjoy an afternoon of rest amidst the embrace of nature. Fulton is also home to scenic parks such as Maple Lawn Park, where you can have a picnic with family and friends or take a walk surrounded by lovely vistas. The park offers recreational facilities and wide-open spaces for outside activities. With its panoramic beauty, outdoor recreational possibilities, and serene atmosphere, Fulton is an ideal small township in Maryland to take a break and reconnect with nature. 
Snow Hill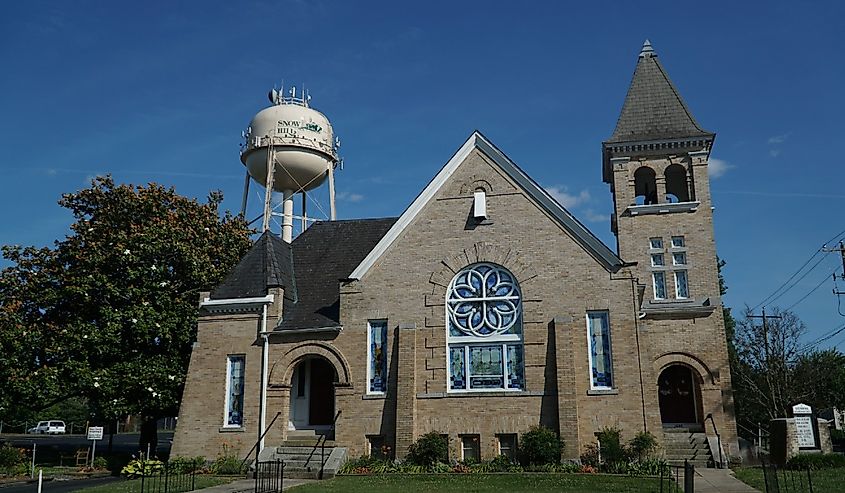 Sitting on Maryland's eastern shore, Snow Hill is an attractive small town packed with traditional appeal and abundant history. Its well-maintained historic quarter, picturesque riverfront, and friendly locals present an ideal escape for individuals seeking a peaceful and genuine experience. Plunge into Snow Hill's cultural milieu by touring the Julia A. Purnell Museum, where you can comprehend the town's origins and observe captivating displays. The museum exhibits the local narrative, including the tales of the African American population and the district's maritime legacy. Nature aficionados will fancy the town's closeness to the Pocomoke River, a classified National Scenic River. Take part in a kayaking or canoeing voyage on the river's tranquil streams, or relish a picnic on its banks. Nature buffs can furthermore investigate the close by Pocomoke River State Park, which bestows hiking paths, birdwatching chances, and serene surroundings. With its traditional allure, natural magnificence, and genial folks, Snow Hill is a hidden gem of Maryland that entices sightseers to unwind, investigate, and celebrate its unique character.
Maryland is a scenic state containing plenty of delightful small towns that are ideal for relaxation and tranquility. From the aged lanes to the mariner's heaven, each village exudes its charisma. These small towns are famous for their picturesque landscape and proximity to the Chesapeake Bay, which provides possibilities for sailing, fishing, and waterfront tranquility. Adding to the appeal, the towns also hold a wealth of state parks and wildlife refuges, allowing people to submerge themselves in the area's native beauties. Historical areas, art galleries, and museums show the area's traditions, while celebrations and affairs bring the community into festivity. So, pack your belongings, embark on an escapade, and explore the gems that wait in these small towns where the only item on the agenda is chilling out.