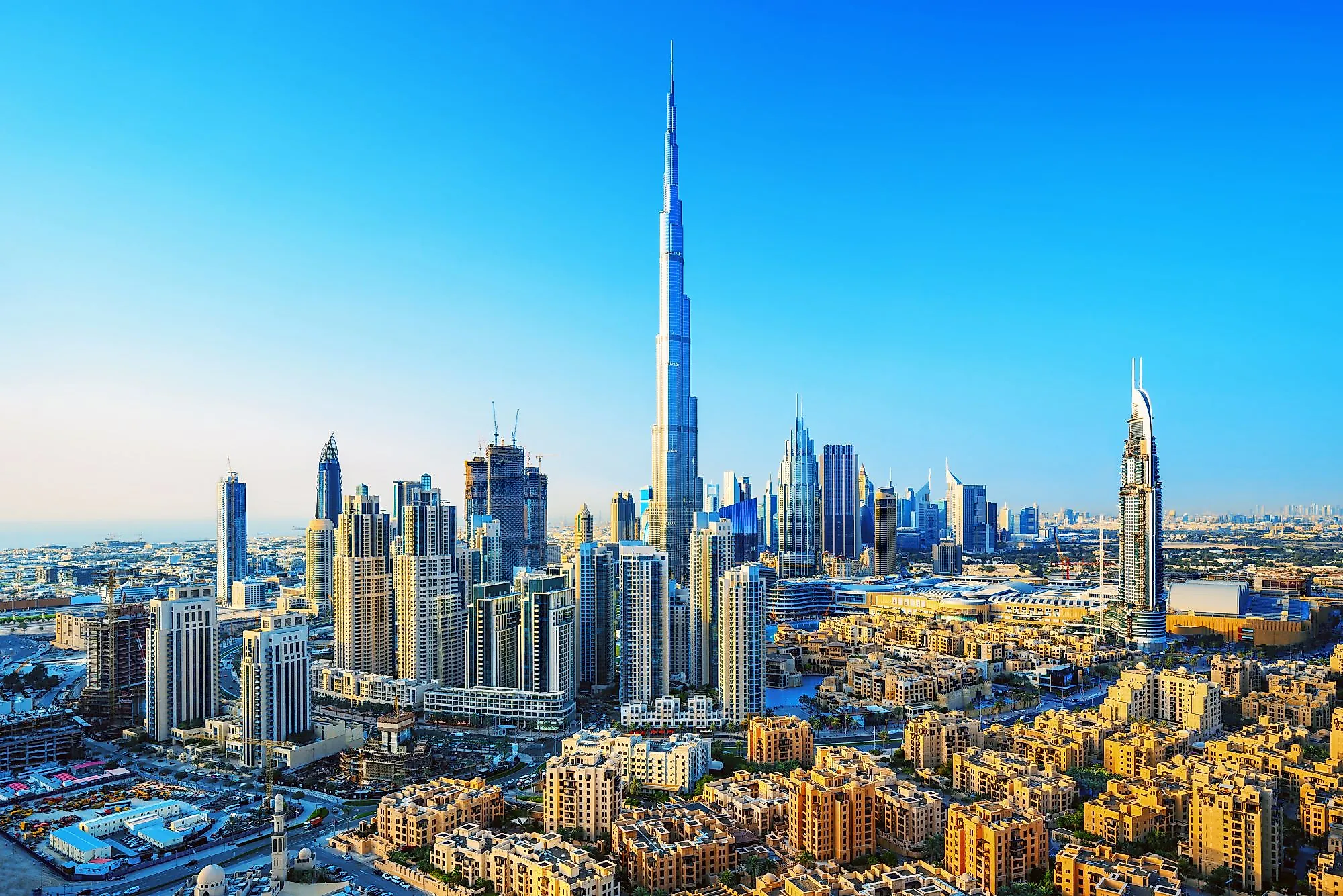 The 5 Tallest Cities In The World
Most major industrialized cities of the world have their own unique skylines, complete with towering buildings, structures, and of course far reaching skyscrapers. But some metropolises have more skyscrapers, making for a landscape unlike any other. From office buildings to residential towers to luxurious hotels, this article looks at the five cities with the most skyscrapers (over 200 m tall, as of 2022) in the world.
1. Shenzhen, China - 120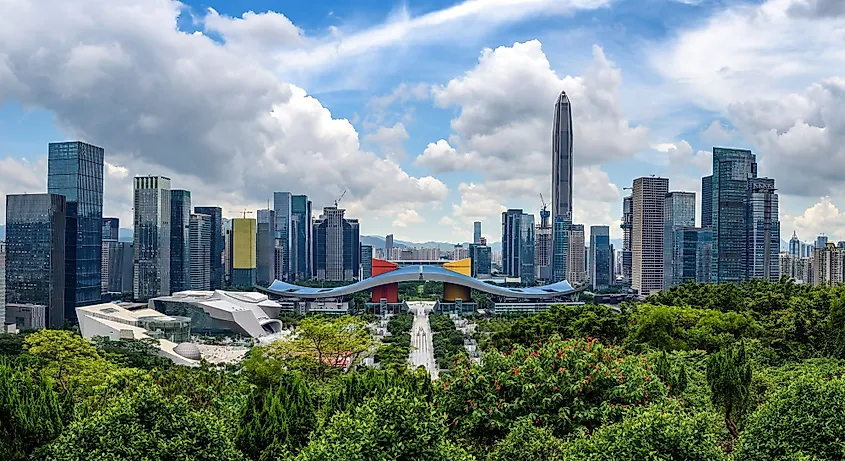 Shenzhen boasts a population of 17 million residents and has an astonishing 120 skyscrapers above 200 m tall. Indeed the rapid growth of Shenzhen is a marvel of human determination and ingenuity, and the city saw the completion of some 300 high-rise buildings in the period between 1979 and 1989. Today this once small fishing village is a major cultural, financial, and technological hub of southern China. The city's tallest building is the Ping An Finance Center, jutting into the sky at just under 610 m, while the nearby KK100 reaches 100 stories tall and 441 m! Other notable skyscrapers include the China Resources Headquarters (374 m) and the Hanking Center (358 m), to name a few. For visitors to this bustling city, nearly every corner is filled with a towering edifice sure to inspire the imagination and please the eye.
2. Dubai, United Arab Emirates - 107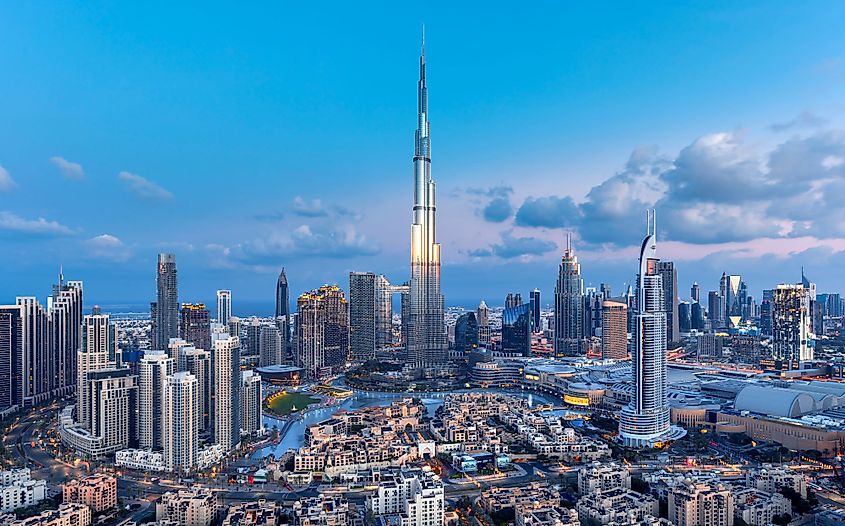 Home to three and a half million inhabitants, Dubai is the United Arab Emirates' most populous city. A mecca of modernism in the Persian Gulf region, the UAE and its cities offer a study in contrast. From a harsh desert ambiance with stifling heat to a futuristic oasis of splendid architectural marvels, Dubai is a rightful crown of a location. With some 107 unique skyscrapers over 200 m tall, the undoubted star of the show is the Burj Khalifa, the tallest building in the world. Completed in 2009, this genuinely monumental building stands an astonishing 828 m and dominates Dubai's skyline. Indeed Dubai's second tallest skyscraper, the Marina 101, is only a mere 424 m! Since a construction boom in the 1970s, Dubai has consistently added more and more skyscrapers and, at present, is one of the world's most unique desert cities.
3. Hong Kong, China - 94
Hong Kong hosts the third highest number of skyscrapers above 200 m at 94. Furthermore, this city of seven million people has an astonishing 9,000 buildings considered high rise, standing at least 150 m tall! A former British colony, the growth of Hong Kong's skyline and industry had already begun by the 1980s, and today it is a true marvel to behold. Uniquely situated against a backdrop of mountains and the stunning Victoria Harbor, Hong Kong's skyscrapers are highly concentrated. At night 42 buildings are illuminated in a show called "The Symphony of Lights," showcasing dazzling colors and patterns and beautifully reflected on the Harbor's waters. The city's most notable skyscrapers include the International Commerce Centre (484 m), the Bank of China Tower (367 m), and the Central Plaza Building at 78 stories tall.
4. New York City, United States - 92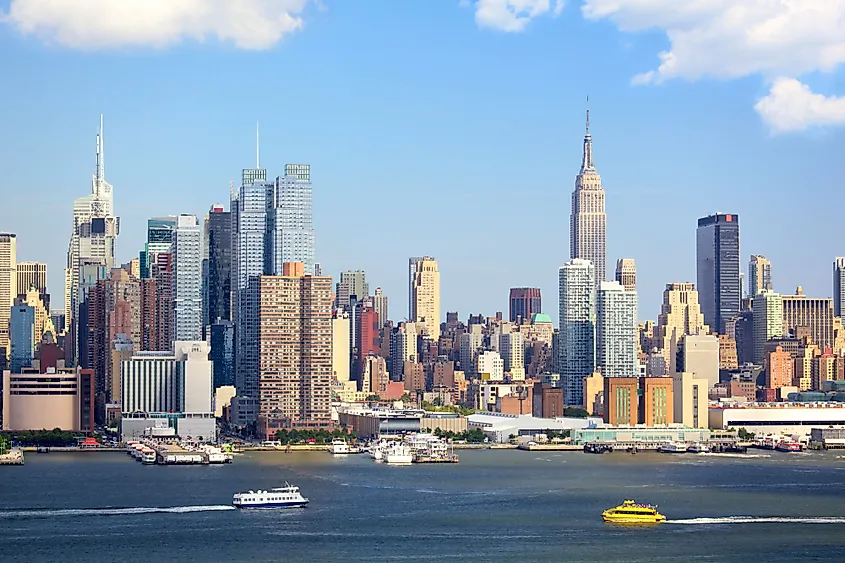 Some eight million people call New York City and its boroughs home, making the Big Apple the country's most populous metropolis. A veritable concrete jungle (particularly Manhattan), New York City has a tremendous number of high-rise buildings, skyscrapers, and towering edifices at nearly every corner. Built over decades throughout the 19th, 20th, and 21st centuries, New York's skyline is indeed one of the most famous in the world.The most important buildings include the iconic Empire State Building (1931) at 381 m, the Chrysler Building (1930) at 318 m, and the towering One World Trade Center (2014), standing 541 m tall and constructed near the site of the former Twin Towers. With at least 302 separate buildings classified as skyscrapers, New York contains 7,000 high-rise structures, giving visitors a true sense of awe.
5. Shanghai, China - 60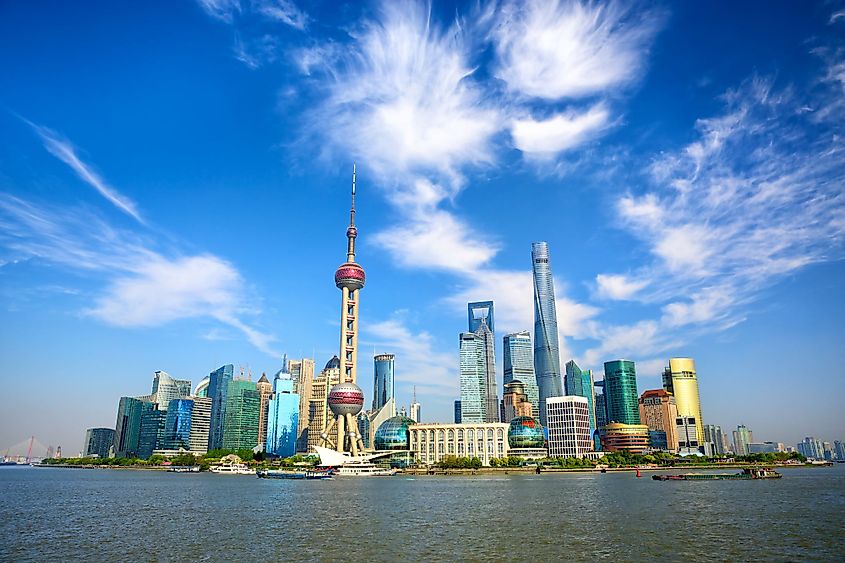 Shanghai has been one of China's fastest-growing cities and, in turn, the world, making it a truly global hub. A beautiful port city, Shanghai's modern boom began in the 1920s, and the city has steadily continued its growth for nearly 100 years. Today the skyline is filled with at least 60 unique skyscrapers over 200 m tall, which include the monumental Shanghai Tower (2014), standing at a whopping 631 m! Indeed this tower alone is the tallest in China and the second tallest in the world. Among its other notable skyscrapers include the Jin Mao Tower at the height of 420 m and the imposing Shanghai World Financial Center with 101 stories and jutting 492 m into the air. As China's most populous city with over 24 million residents, Shanghai is a place where history, culture, and modernity meet in a most spectacular setting.
Skyscrapers and high-rise buildings are a staple of any modern city skyline, and as engineering capabilities become more sophisticated, so do these towering skyscrapers. Reaching unprecedented heights (both literally and figuratively), these ten global cities have some of the most impressive skyscrapers ever seen. Indeed these buildings reflect the very best of human creativity and design and the immense potential of imagination.