Sparks is the fifth-largest city in the US State of Nevada, situated just to the east of Reno. The city is best known for the Nugget Casino and Resort, the scenic Sparks Marina, shopping centers, and proximity to Lake Tahoe for day trips. Sparks proudly hosts the Best of the West Nugget Rib Cook-Off and the Great Reno Balloon Race, which sees dozens of brightly colored hot air balloons fill the sky. With many magnetizing events, green space, and breathtaking scenery of the Great Basin and the Sierra Nevada, Sparks continues to draw many from all over the world.
Geography And Climate  Of Sparks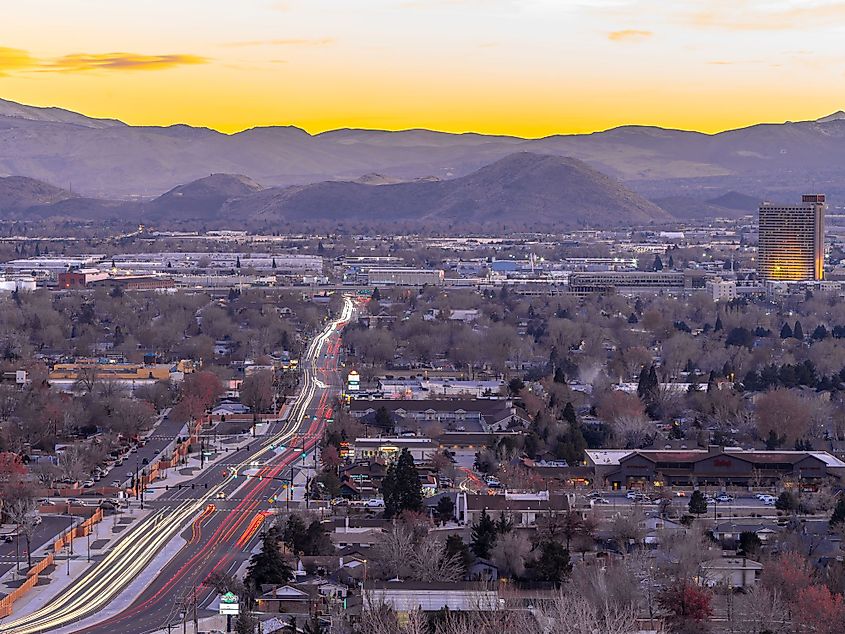 Sparks is a big city located in Washoe County along the eastern foothills of the Sierra Nevada. The city covers a land area of 92.79 sq. km, with the Truckee River marking the southern boundary. The state capital Carson City is located 32 miles to the south, Reno is about 3.8 miles to the west, and Las Vegas is 435 miles to the southeast. As for day trips, Lake Tahoe is 37.9 miles to the southwest, and Sacramento, California, is located about 134.7 miles to the southwest.
According to the Köppen Climate Classification, Sparks has a desert climate. With four seasons, this city experiences arid summers and cold and snowy winters. The average yearly temperature is 52.4 °F, which sees July as the warmest month with temperatures as high as 94.2 °F, and December is the coldest month with temperatures as low as 10.4 °F. Sparks receive 7.82 inches of rainfall each year and 7.0 inches of snowfall, which is primarily observed in December. There are approximately 253 sunny days and a median annual UV of 5.3.
History Of Sparks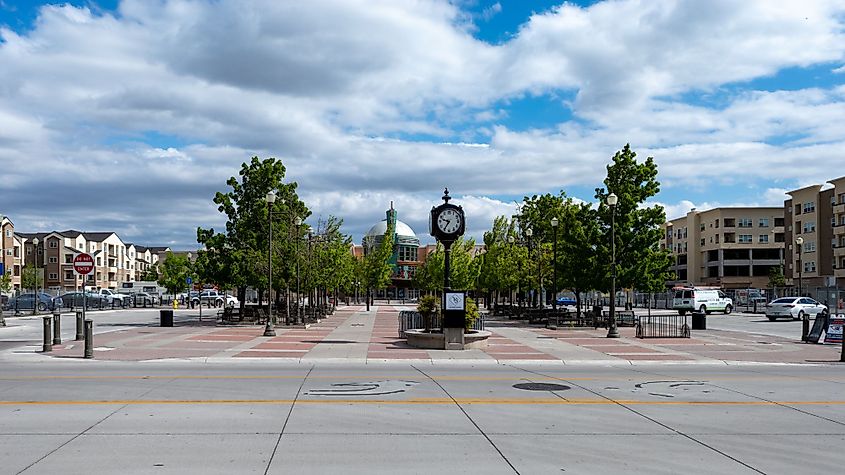 Sparks was named after Governor John Sparks, and before 1904 it saw a dismal number of homesteaders from the Great Migration. This would change in 1904 with a population boom from the Southern Pacific Railroad, which decided to move a switch yard from Wadsworth. The Southern Pacific Railroad purchased swampland in Sparks and deeded out sheds to workers from Wadsworth for $1. This new switch yard gave Sparks its nickname of Rail City. By the 1950s, Spark would become a tourist destination with the allure of its many casinos. Moreover, it was widely considered a quieter version of its neighbor, Reno.
The Population And Economy Of Sparks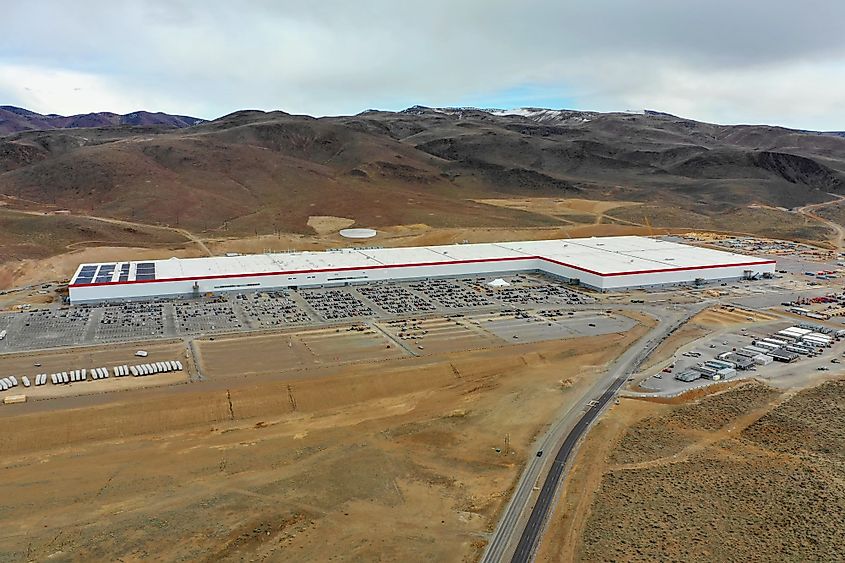 As per the latest US Census, Sparks has a population of 108,087 residents. This is an increase of 18.47% from the last census reported in 2010, which saw a population of 91,237. Expanding over 93.07 sq. km, Sparks has a population density of 1,168.71 people per sq. km. Of the population, the average age is 38.3 years old, with females accounting for 50.43% overall and males making up 49.57%. The median household income is $80,188, and the gross monthly rent is $1,244. As for cultural/racial background: 70.40% identified as white, 10.72% represented another race, 9.54% identified as two races or more, 5.54% were Asian, 2.00% were African American, 1.12% were Native American, and 0.65% were Native Hawaiian or Pacific Islander.
The top industries that constitute Spark's economy are retail trade at 12.5% overall, healthcare and social assistance at 11.3%, and accommodation and food services at 10.6%. The highest paying industries are as follows: mining, quarry, oil, and extraction earning $79,559, management of companies and enterprises making $70,781, and utilities of $64,102. Of the 50,000 people employed, 6,594 were in retail trade, 6,003 in healthcare and social assistance, and 4,442 in accommodations and food services.
Attractions In Sparks
Sparks Marina State Park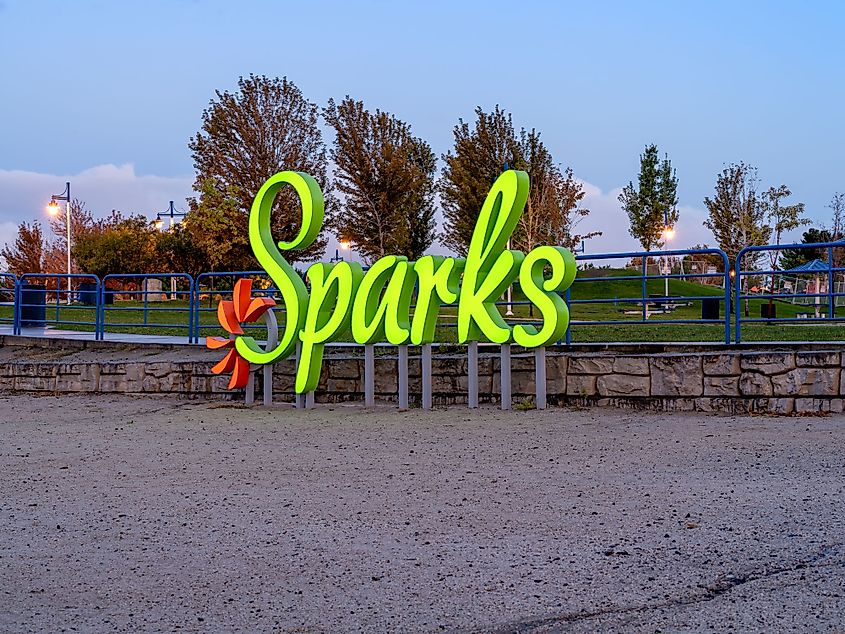 Sparks Marina State Park is renowned for its outdoor recreation found in an idyllic area. It encompasses the entirety of Helm Lake and is a part of the Truckee Basin, which serves as the perfect backdrop for nature enthusiasts and photographers. Popular activities include fishing for largemouth bass, bluegill, and channel catfish. There is also a dog park and paved trail that circles Helm Lake. Infrastructures include volleyball courts, swimming beaches, restrooms, playgrounds, picnic areas, and canopies for shade on a hot summer day.
The Nugget Casino And Resort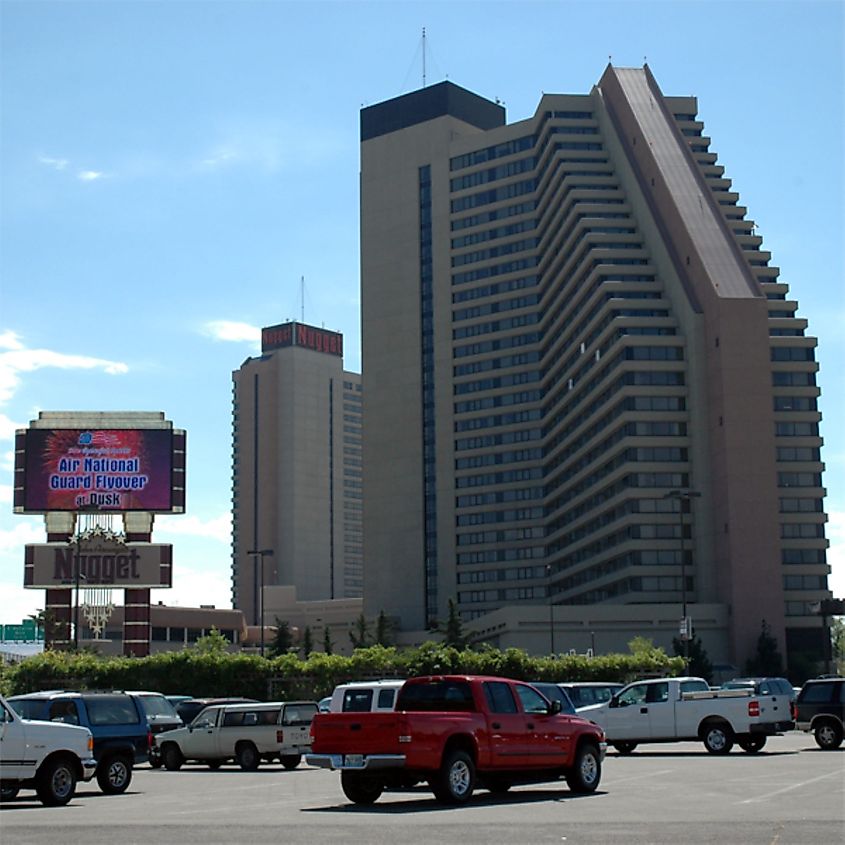 Since 1955, the Nugget Casino has been an entertainment icon in Sparks. Annually, the Best of the West Nugget Cook-off is held on its doorstep over six days, providing live music, family-friendly activities, and good food. However, this casino and convention center draws many for its well-known headlining country and pop artists. The casino, which was once a 60-seat coffee shop, offers large purse rewards through its slot machines and tables. Each Thanksgiving and Christmas, the Nugget Casino and Resort gives back to the community by providing meals to area shelters.
Rancho San Rafael Regional Park
A multi-use green space and museum, Rancho San Rafael Regional Park was once a 580-acre ranch. The space currently hosts the annual Great Reno Balloon Race, which attracts many to Sparks for the photo-worthy event. The space is also home to the Wilbur D. May Museum, which contains several rare and exotic artifacts primarily focused on world travel and adventure. Some notable items include Polynesian carvings, bizarre taxidermy, European glasswork, and American western art, to name a few. Nevertheless, the Wilbur D. May Arboretum and Botanical Garden also call the Rancho San Rafael Regional Park home. Here, visitors can walk among the native and diverse gardens that change with the season.
Sparks is a four-season destination welcoming visitors to enjoy its casinos, outdoor areas, museum, and many exciting events to boot. It serves all the entertainment needs of nearby Reno without the associated noise and rowdiness while also being a leap-off point for a day trip to Lake Tahoe or Sacramento, California. Each year many arrive in Sparks for its awe-worthy natural landscape of the Great Basin matched with undeniable tranquility.