Rochester is the fourth-most populous city situated in Monroe County in the US State of New York. The city forms the center of the large Rochester Metropolitan Statistical Area, which is spread across six counties and has a population of more than 1 million people. This urban jungle in the famous state of New York is known for many things, from agriculture to photography and even the revolutionization of civil rights.
Geography And Climate Of Rochester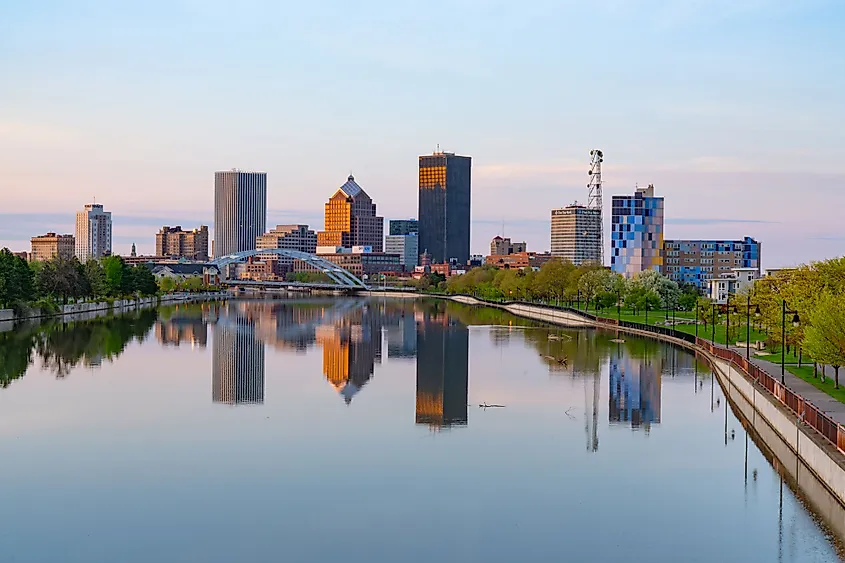 Rochester is located on the northwestern end of the state of New York, approximately 120km east-northeast of Buffalo and 140km west of Syracuse. Nestled between the Ontario Lake and the famous Finger Lakes, Rochester covers a total area of 96.27 sq. km, of which 92.63 sq. km is occupied by land, and 3.64 sq. km is covered by water. Lakes, ponds, rivers, waterfalls, streams, crafted gorges, valleys, hills, and other land formations contribute to Rochester's particularly scenic geography. These landforms were a direct product of ice sheets formed during the Pleistocene epoch. Rochester has an average temperature of 78ºF in summer and 32ºF in winter, with about 34 inches of rainfall and 100 inches of average snowfall per year. Precipitation is fairly distributed over the year. This diversity in climate makes it ideal for agricultural growth, namely flower harvesting and flour production, with the help of its principal source of water, Hemlock Lake. The city has 585 miles of water mains and 537 miles of public streets, including 44 bridges, 15 firehouses, 11 public libraries, and two police stations.
History Of Rochester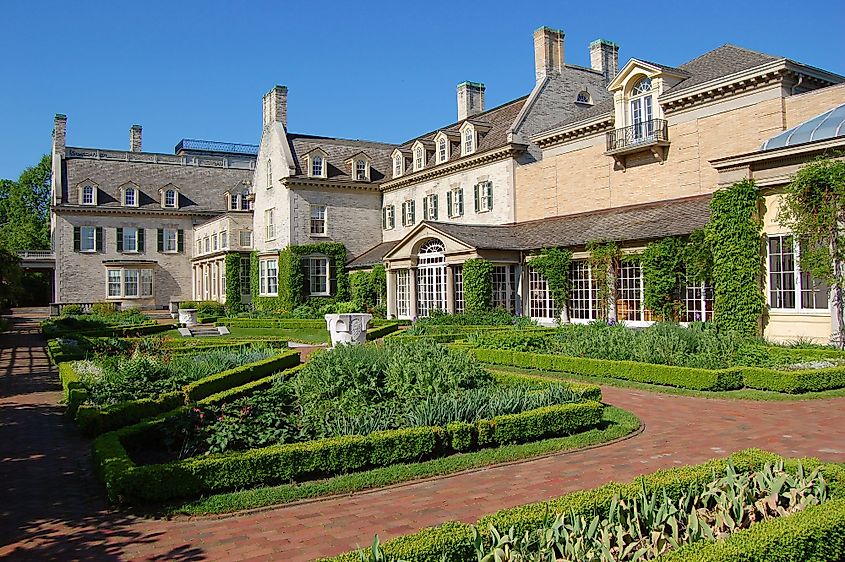 Many names have been attributed to the city over the years, most notable of which are "Flower City," "Flour City," and "Boom Town." Rochester is equally well known for its impressive history in photography, optics, and xerography, as well as its leading role in the advancement of imaging sciences. It was also a key player in the propelling of the civil rights movement with the accomplishments left behind by Susan B. Anthony and Frederick Douglass. These two trailblazers made an everlasting impact on women's rights and African American rights, respectively. Originally inhabited by Native Americans before the 19th century, the Seneca Nation, as it was known, comprised the Iroquois Confederacy until the tribe lost most of its claim to land in the Treaty of Big Tree in 1797. However, Colonel Nathaniel Rochester, a wealthy landowner from Maryland, came to the area in 1800 because he was on a quest to acquire land in the "new frontier" and consequently purchased 100 acres of land with the help of Major Charles Carroll and Colonel William Fitzhugh. He then began to develop streets and buy additional land for business use, municipal activities, and even the erection of churches.
The Population And Economy Of Rochester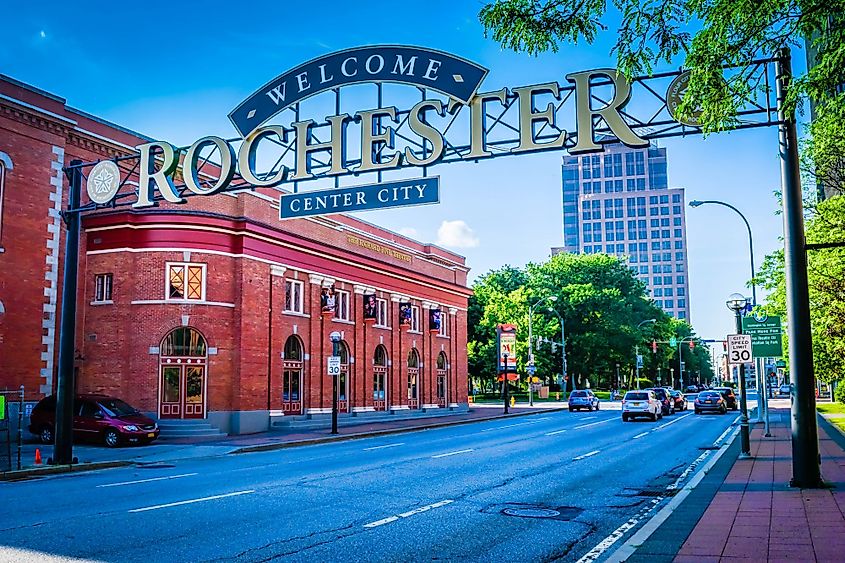 With a population of about 211,328 residents and a median household income of $38,180, Rochester is comparable in size to Orlando, Birmingham, and Akron. Aided by a highly educated workforce, Rochester's leading economy today stems from the education and technology sectors. However, back in the 18th and 19th centuries, farming was the primary source of income for the city due to its world-renowned flour production and flower cultivation. In addition, farmers also used to produce wintergreen oil, mill corn, produce wheat and lumber, and have many other diverse occupations such as shoemaking, store-keeping, blacksmithing, quarrying, and wagon-making. 1902 was probably the highlight of economic prosperity for Rochester when the Ontario & Western Railway provided much-needed transportation. This era of prosperity continued well into the 1940s. Tourism played a crucial role in shaping the city's economy as visitors flooded the place during summer to attend its festivals. However, the most notable prominence that the city bore is being the birthplace of some of America's most iconic companies, such as Kodak, Bausch & Lomb, Xerox, Western Union, French's, Wegmans, Gannett, Ragú, Paychex, and many others. This, in turn, made the region become a global center for research and development, science, and technology.
Tourism In Rochester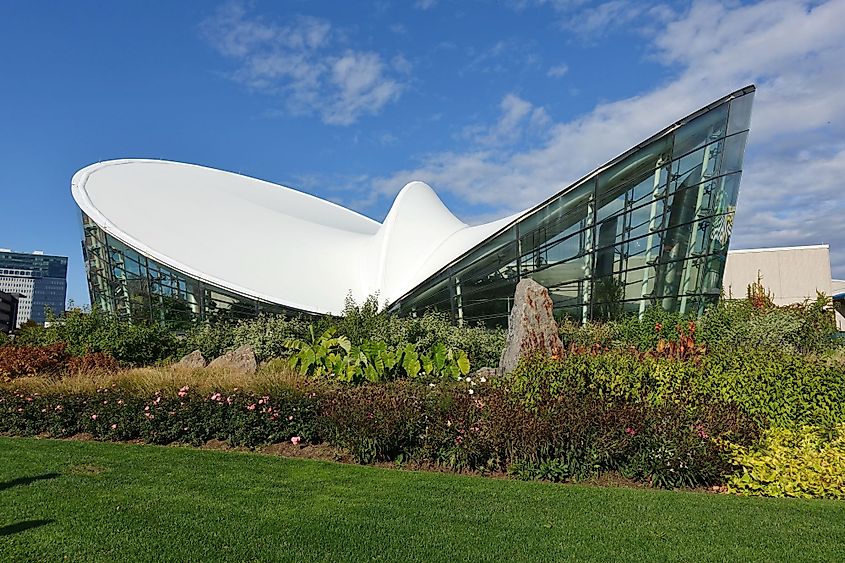 Arts are a significant priority, with the presence of the Arts & Cultural Council for Greater Rochester organizing many of the region's events. With an array of the cultural institutions such as the George Eastman House International Museum of Photography and Film, the Rochester Museum & Science Center, the Rochester Philharmonic Orchestra, the AV Room, the Memorial Art Gallery, the Geva Theatre Center, and Strasenburgh Planetarium, any cultural enthusiast would be more than delighted to go around town and soak up the culture. For the more seasonal visitor, the Rochester Jazz festival, High Falls Film Festival, Park Avenue Merchants Festival, and Corn Hill Festival might be exciting choices to attend. If history is more your game, you can explore Colonel Nathaniel Rochester's original plank house from his first settlement at Genesee Country Village and Museum or visit the National Susan B. Anthony Museum and House.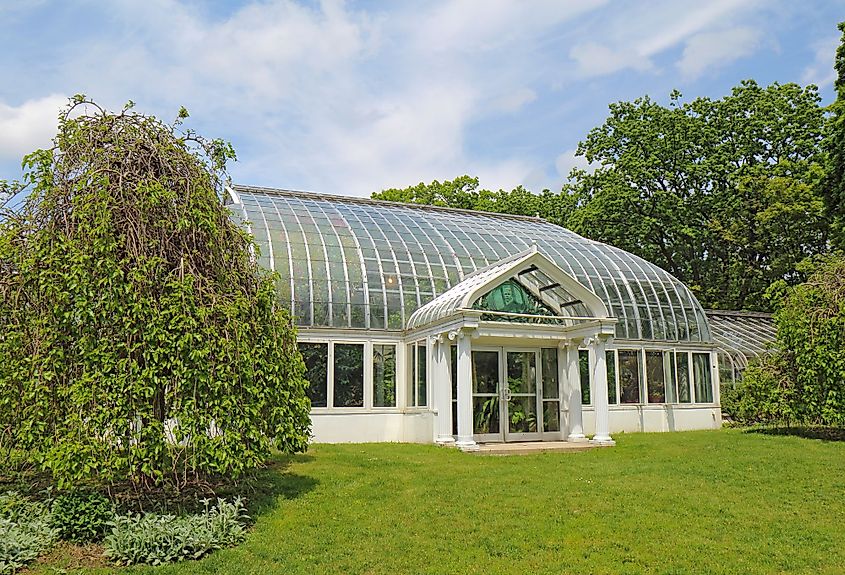 Nature lovers, however, have the most significant share with the bevy of natural formations, parks, and lakes found across towns. These include Highland Park, Erie Canal Trail, High Falls, Turning Point Park, Durand Eastman Park, Finger Lakes, Casa Larga Vineyards, Genesee Valley Park, Maplewood Park, Rose Garden, and much more. With its clean, fresh air, picturesque vistas, and pristine streams, Rochester resembles an oasis that will transport its visitors away from the hustle and bustle of New York and provide much-needed peace. Rochester can safely be labeled as a cultural cornucopia with its diversity and abundance.