Kawartha Lakes is an area in Central Ontario, Canada. It is technically a city but is much more like a rural county in its layout and structure, making it the second-largest single-tier municipality in Ontario by area. Roughly 75,500 people live in Kawartha Lakes. The major towns or communities in Kawartha Lakes include Bobcaygeon, Fenelon Falls, Lindsay, Omemee, and Woodville, although there are several other smaller communities. 
History Of Kawartha Lakes
The area known as Kawartha Lakes is historically Anishinaabeg, Huron-Wendat and Haudenosaunee territory. The name Kawartha itself is derived from ka-wa-tha, or ka-wa-tae-gum-maug, which means 'land of reflections' in the Anishinaabe language. Before it was made a city in 2001, the region was known as Victoria County. Residents of the area did not generally favor this amalgamation, and in fact they voted to de-amalgamate in 2003, though any government action has not followed this vote.
Climate And Geography Of Kawartha Lakes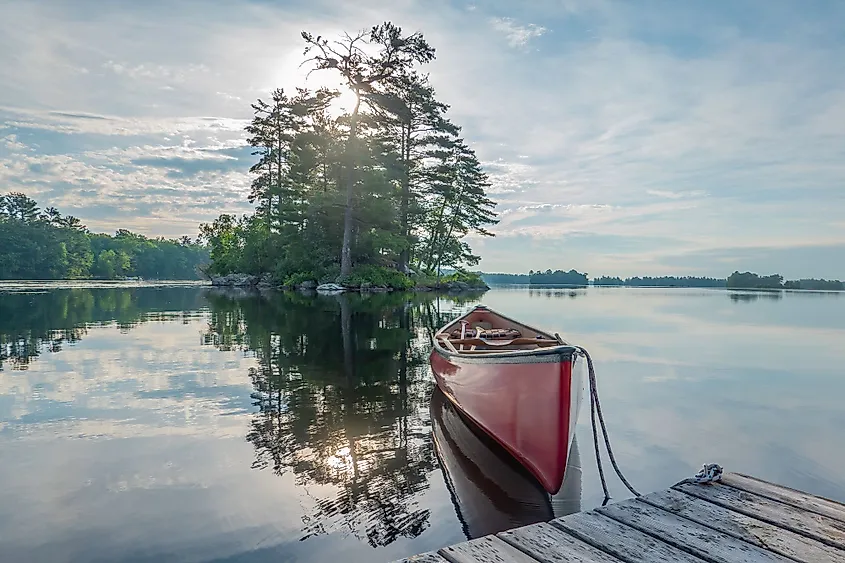 The climate in central Ontario, including the Kawartha Lakes region, is considered to be a humid continental climate, meaning it is warm and sometimes humid in the summer and cold and snowy in the winters. Due to lake effect weather, the areas around the larger lakes tend to have considerably more snow, averaging 150-200 cm per year. As the name suggests, the municipality and city is made up of a variety of lakes. These lakes range in size from 2 sq. km all the way up to 83 sq.km. They include the lakes of Katchewanooka, Clear, Stony, Lovesick, Lower Buckhorn, Buckhorn, Chemong, Pigeon, Little Bald, Big Bald, Sturgeon, Cameron, Scugog and Balsam. Most of these lakes are connected via a series of rivers and streams which allow for water transportation from one lake to another lake.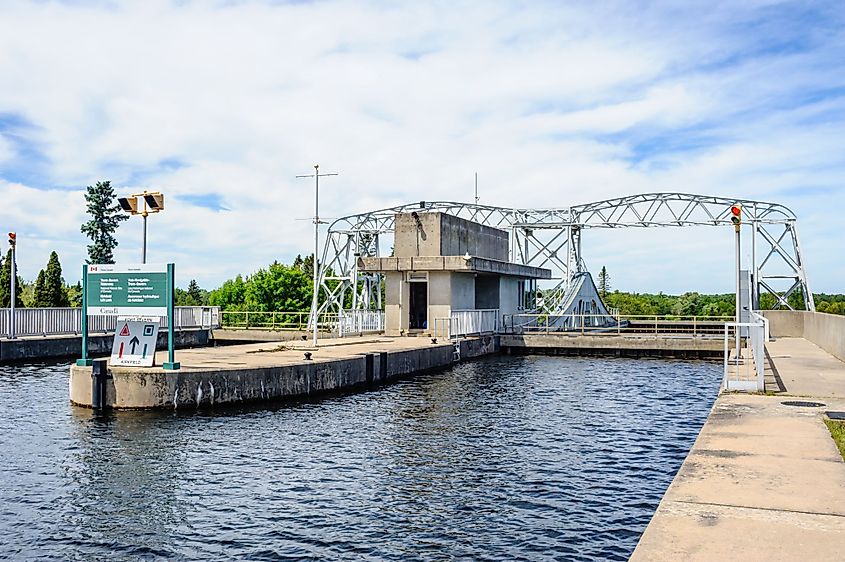 The major Trent-Severn Waterway runs from the Bay of Quinte on Lake Ontario to Georgian Bay, and connects through Kawartha Lakes. The waterway also includes five locks which are located in Bobcaygeon, Lindsay, Fenlon Falls, Rosedale and Kirkfield. The lakes themselves drain southeast, into the Otonabee and Trent rivers, and on to Lake Ontario. In the west, Balsam Lake, which is the highest in the lake chain, also flows into Talbot River and then Lake Simcoe.
Protected Areas and Recreational Facilities In Kawartha Lakes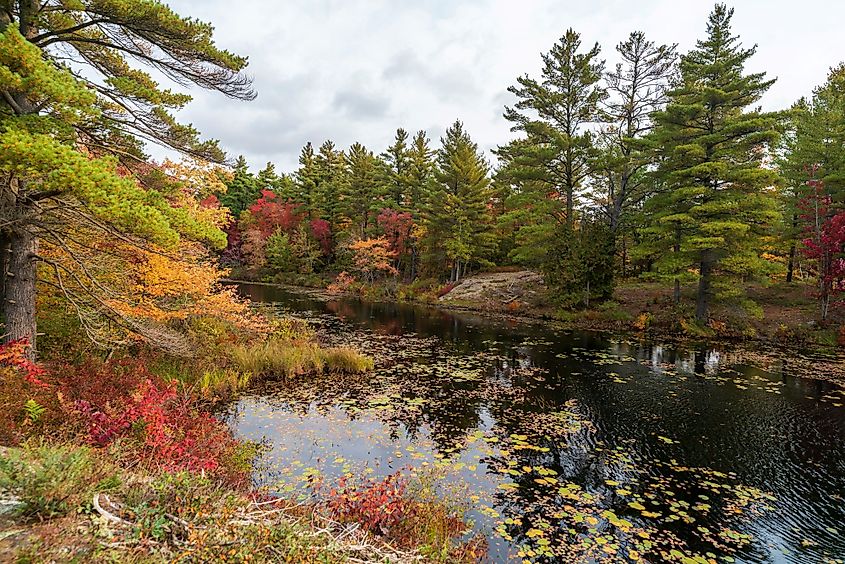 Various communities within the Kawartha Lakes have their own recreational attractions and protected areas. Some of the most notable in the area are the Kawartha Highlands Provincial Park and Carden Alvar Provincial Park, while other parks such as Balsam Lake Provincial Park and Queen Elizabeth II Wildlands Provincial Park sit just ouside the Kawartha Lakes region. The Kawartha Highlands Provincial Park covers an area of 375 square kilometres in the north eastern portion of Kawartha Lakes, specifically across North Kawartha. The park is also the largest single area of preserved land completely within southern Ontario. Algonquin Park is larger in area, but covers portions of both northern and southern Ontario.
Wildlife In The Kawartha Lakes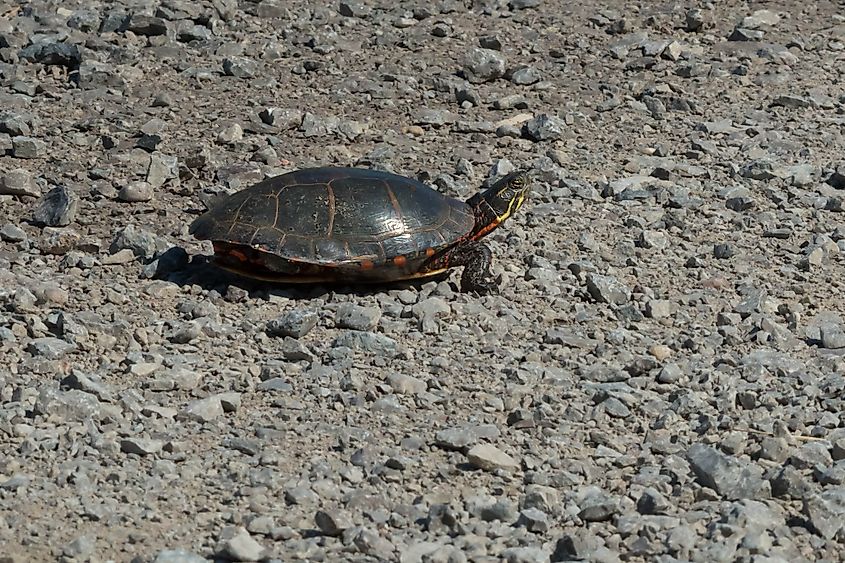 The region of Kawartha Lakes is rich in wildlife. Everything from painted turtles and leopard frogs to water snakes, beavers, loons, brook trout, northern pike, walleye and smallmouth bass can be found in the lakes themselves.Mammals in the area cover a wide range including moose, white tailed deer and wapiti, as well as the eastern wolf, red fox, coyote, fishers, mink, muskrat, river otters, weasels, shrews, groundhogs, mice, flying squirrels, skunk, opossum, various types of hare, cottontail rabbits, chipmunks, racoons, bats, and American black bears.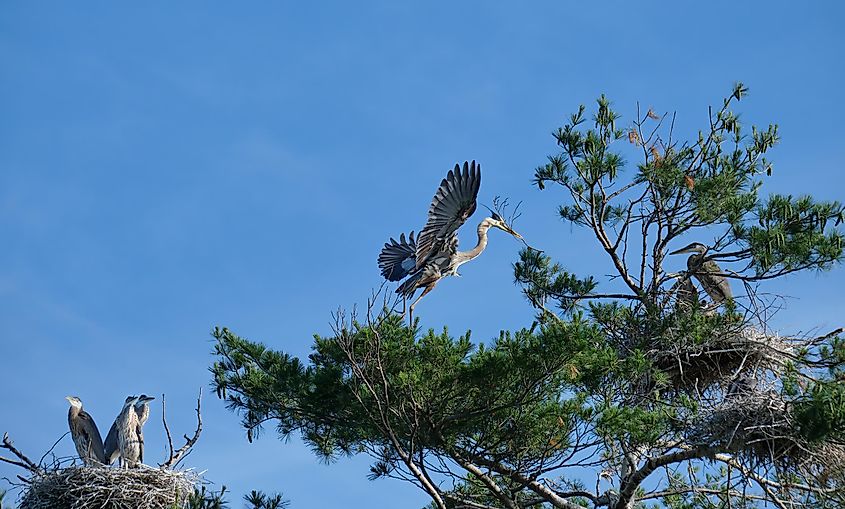 There are also a huge variety of birds, from songbirds like bluebirds, chickadees, sparrows, swallows, meadowlarks, orioles, finches, wrens, warblers and the like, to grouse, flickers and woodpeckers, blue jays, sap suckers, swans, geese and ducks, and predators such as osprey, barred owls, turkey vultures, snowy owls, kestrels, harrier, red tailed hawks cooper's hawks and the great horned owl, to name only some.
A city made up of many small communities in a beautiful rural landscape, Kawartha Lakes is both a collection of towns, and an impressive example of Canadian nature. The many linked lakes make up a useful and scenic waterway used for everything from fishing to recreation to quiet getaways from those in nearby cities. Kawartha Lakes is a gorgeous example of the beauty of the Canadian wilderness.