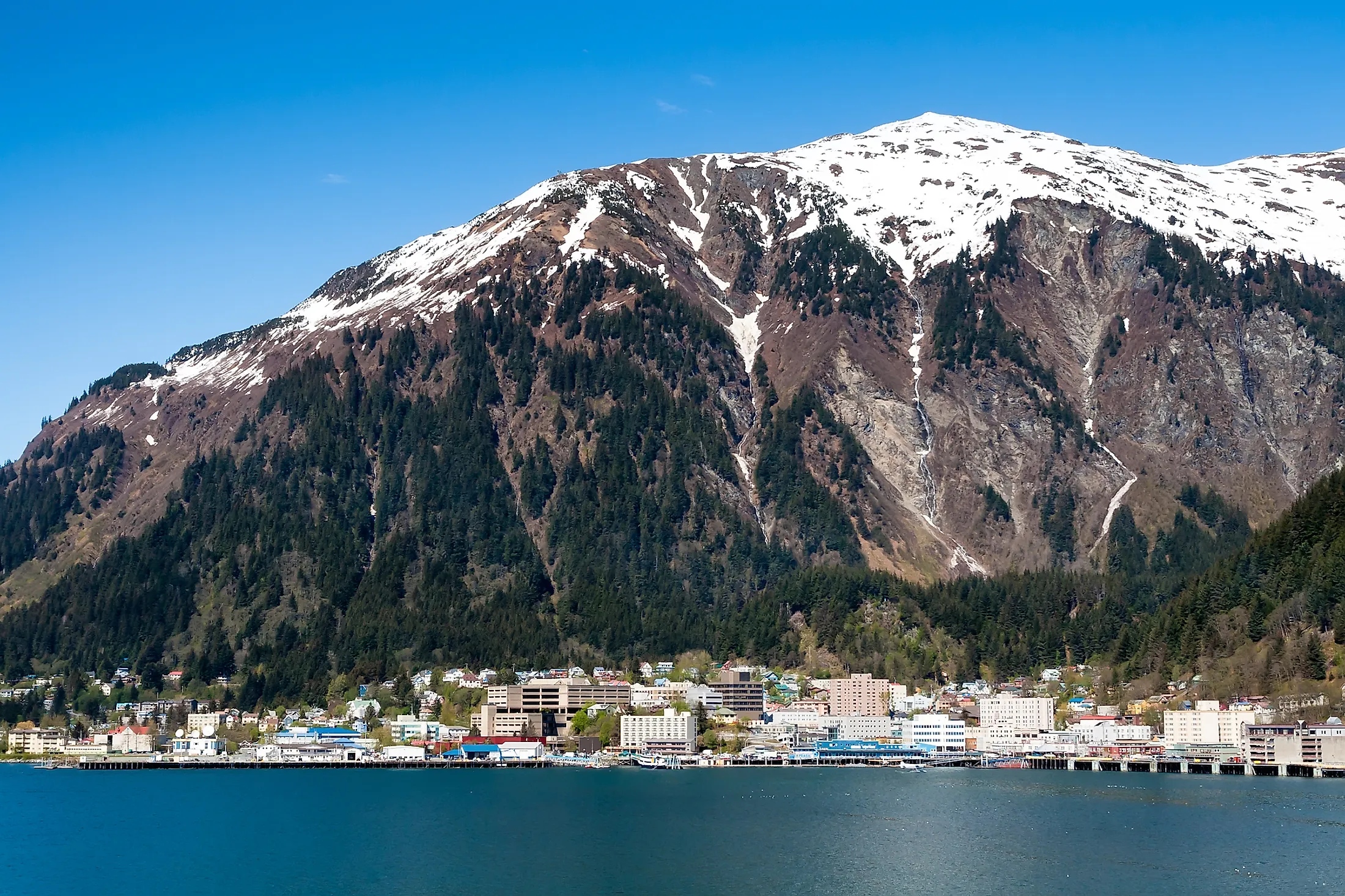 Juneau is Alaska's state capital and is located on the Gastineau Channel in the Alaskan Panhandle. Juneau is accessible only by plane or boat. Between May and September, on most days, the city's daytime population increases by approximately 7,000 vacationers who come ashore from visiting cruise ships.
Geography Of Juneau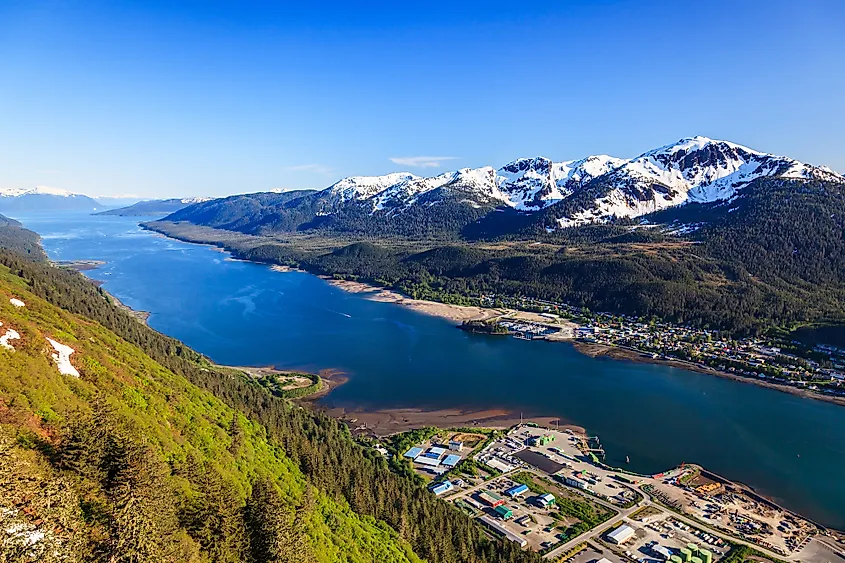 This extraordinarily scenic city is located at the foot of Mount Juneau and surrounding steep mountains that range from 3,500 to 4,000 feet in altitude. The enormous Juneau Icefield and the spectacular Mendenhall Glacier can be seen from local roads. 
Juneau is at sea level with a daily tide fluctuation of roughly 16 feet. Visitors cannot drive to Juneau, even though the city is situated on the Alaskan mainland. From a transportation standpoint, this isolation means that Juneau is an island city, as all goods and visitors must come in via air or sea. 
Climate Of Juneau
Given that Juneau is on the Pacific Ocean, the city is milder in winter than you might assume from its high latitude. The local climate benefits from the warm ocean currents that flow northward up the Pacific coast; this moderating influence means that daily high temperatures in winter can frequently be above freezing, a boast that few other communities in Alaska can match. Thanks to the tempering effect of Pacific currents, Juneau's summers are warmer than Seattle's! However, winters can be long in Juneau, and the arrival of warm weather in spring brings a festive spirit to the community. In an average year, some form of precipitation falls on 230 days. The spring months are the driest, while the fall months are the wettest.
History Of Juneau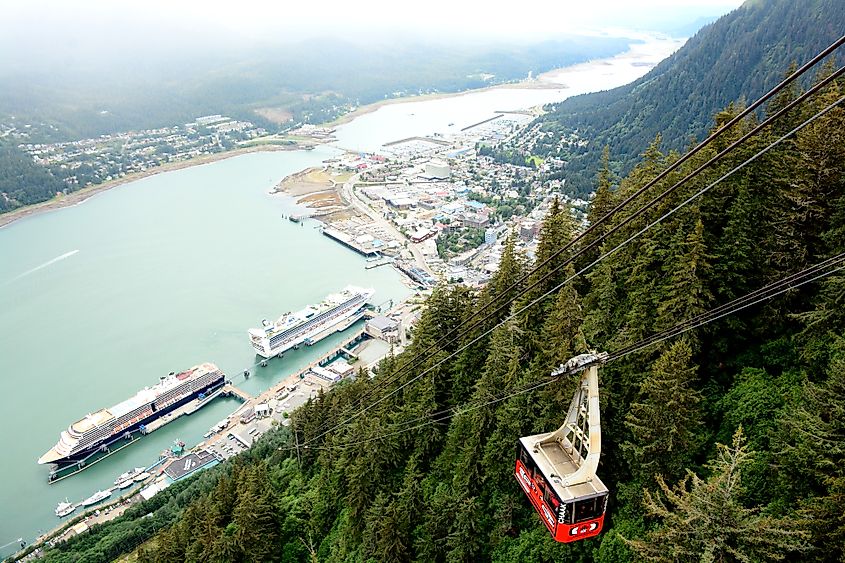 Before the arrival of European settlers, the Gastineau Channel provided abundant fishing for Indigenous peoples, principally the Auke and the Taku tribes, who had lived in the area for millennia. Today, Juneau is a major center for the Tlingit, Haida, and Tsimshian people of the Alaska Panhandle. 
Russian traders established small settlements in Alaska from 1784 to 1867, but they did not settle in the Juneau region. The Russians were attracted to the furs, which they could obtain in trading with the Indigenous tribes of the Aleutian Islands. The Russian settlements initially prospered due to the fur trade, but as animal stocks declined, the settlements struggled, and by 1860, the Russians abandoned these settlements. The United States purchased Russia's remaining claims to Alaska in 1867.
In 1879, prospectors discovered gold in the area that is now Juneau. By autumn of 1881, a village of over 100 prospectors had sprung up. This settlement consisted of tents and shacks rather than more enduring structures. The prospectors held a meeting that year in which they named their village after one of their colleagues, a French-Canadian prospector known as Joe Juneau. 
Vibrant Local Economy Of Juneau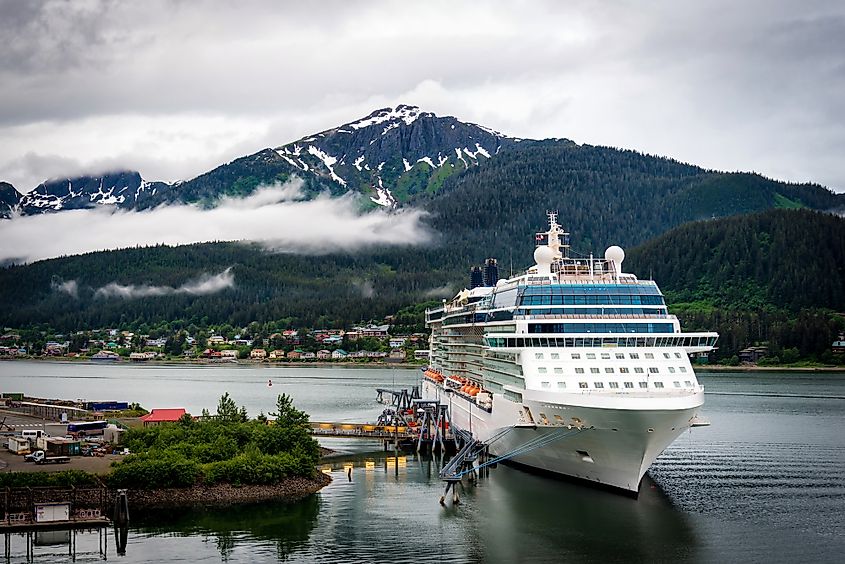 Mining continued to flourish around Juneau to the point that prior to World War II, Juneau was the largest town in Alaska. Sitka, the original capital of Alaska, shrank as whaling, fishing and fur trading declined. In 1906, Juneau was declared the new capital of the state. 
As Juneau is the state capital, the primary local employer is government services. Federal, state and municipal government operations make up roughly a quarter of Juneau's economy.
While the industries of Juneau's past –gold mining and fur trading- have shrunk in scale, new businesses have sprung up that Juneau's founders could not have imagined. Before the Covid-19 pandemic, about 1.2 million cruise-ship tourists would visit Juneau during a typical summer. In 2021, this number fell to about 125,000. While the tourist industry is entirely seasonal and provides very few full-time jobs, this influx of visitors remains a substantial boost to the city's summertime economy.
Fishing is still a major part of Juneau's economy, albeit not to the same degree as in the past when the halibut schooner fleet was very profitable. As a fishing port, Juneau does comparatively little seafood processing compared to other ports of its size in Alaska; the local fishing crews sell their catch to processing plants in nearby Sitka, Hoonah, Petersburg and Ketchikan. Juneau's largest fishing fleets are the gillnet boats and the salmon trollers. 
The People Of Juneau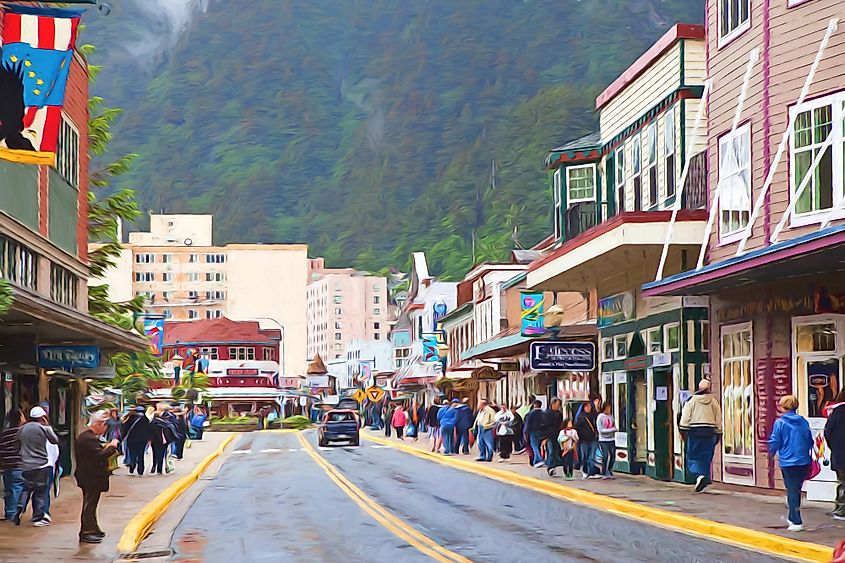 Juneau City and the surrounding Borough of Juneau had a population of 32,255 according to the 2020 census. About one-third of the 11,543 households had children under the age of 18, while another third of these households consisted of people who were not related to each other. A quarter of these households were made up of individuals living alone. The median income per household was $62,034; 6% of the population was living below the poverty line.
Attractions In Juneau
The attractions Juneau offers to both residents and visitors are based on the stunning natural surroundings of this seaport at the foot of a mountain range. Tourists can hire one of the many seaplane operators to visit remote coves for unique fishing experiences. Imagine seeing giant humpback whales and a massive glacier on the same day! Guides are available to escort hikers up to the 11-mile-long Mendenhall Glacier. This immense glacier can be explored on drives, hikes, boat rides, rafting trips, kayaking excursions, and helicopter tours. The Mendenhall Glacier is one of the thickest glaciers in the world, with a depth of over 4,800 feet.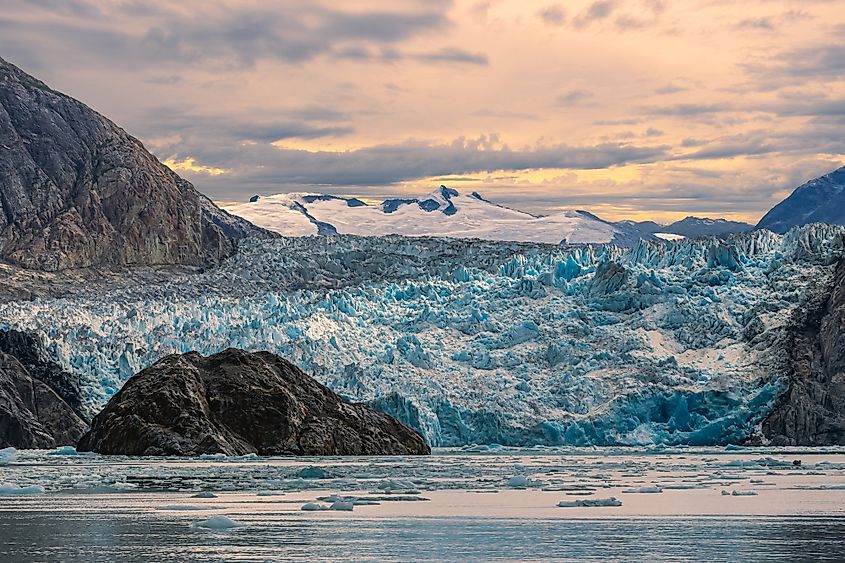 Guided tours can take you to some of the many ice caves that form due to running meltwater. More ambitious adventurers can explore the vast Juneau Icefield, which is the source of 38 glaciers. Visitors can also pan for gold under the guidance of experienced prospectors at the Last Chance Basin or get out to sea for a day of whale-watching. Huge humpback whales frequent the waters around Juneau; seeing these remarkable marine mammals up close is a truly memorable experience.
For those who crave a winter vacation unlike any other, Juneau offers abundant skiing, both downhill and cross-country, plus heli-skiing trips to the surrounding Juneau Mountain Range and Icefield.  
Juneau: A Gateway To Adventure
Juneau offers something for everyone. Adventures await. One need not be a hardcore mountaineer or an experienced sailor to enjoy Juneau's unique blend of maritime and alpine scenery. Guided tours by boat and aircraft are available. There are a host of ways to get onto the land or the water and try new sports for the adventurous. Or visitors can indulge in wilderness photography with a cornucopia of subjects and scenes to choose from. The small town of Gustavus, a 4-hour ferry ride from Juneau, attracts photographers from far and wide who are drawn to its scenic wonders.