Brenham is in Southeast Central Texas, in the middle of Washington County. It was named after Richard Fox Brenham, a hero of the Texas Republic and the Mier Expedition, and was established in 1844. Downtown Brenham is the community's heart and soul, with a diverse selection of specialized stores centered around the courthouse square.
Geography Of Brenham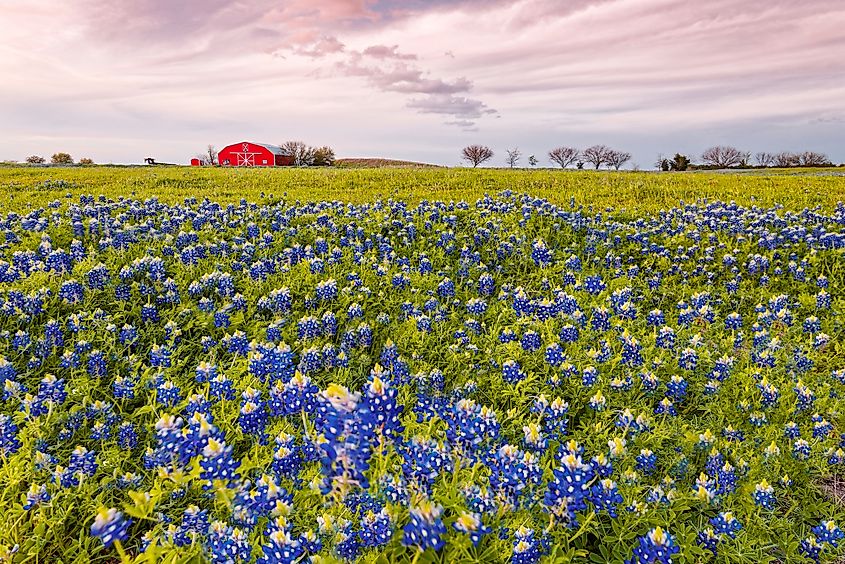 Brenham is the primary market and transportation hub for the county. It is located in the center of a triangle made by Houston, Waco, and San Antonio in one of the state's most developed and inhabited areas. It runs across gently sloping hills in a roughly trapezoidal shape from northwest to southeast, rising an average of 350 feet above sea level. A temperate climate and rich alluvial and sandy soils create an ideal growing environment for the diversified low-scale vegetation and abundant seasonal display of native Texas wildflowers. The city is mostly covered with large post oak trees that span from Brenham to the western one-third of the county.
Population And Economy Of Brenham
Data USA's research showed that Brenham, Texas, had a population of 17.1k people as of 2019, with an average age of 34.8 and a median household income of $45,197. Brenham, TX's population rose by 2.06% between 2018 and 2019, from 16,778 to 17,123, while the average household income rose by 2.61%, from $44,049 to $45,197. The top five ethnic groups in Brenham are White (Non-Hispanic) (52%), Black or African American (Non-Hispanic) (22.1%), White (Hispanic) (18.1%), multiethnic (Non-Hispanic) (2.75%), and Asian (Non-Hispanic) (2.68%).
Brenham has a median household income of $45,197. Males in Texas earn 1.4 times more than females, who earn $49,245 on average. Texas has an income inequality of 0.48, which is greater than the national average. Retail Trade, Health Care & Social Assistance, and Manufacturing are the most populous industries in Brenham, and the highest paying industries are Real Estate & Rental & Leasing ($96,667), Transportation & Warehousing, & Utilities ($56,520), and Transportation & Warehousing ($55,735).
History Of Brenham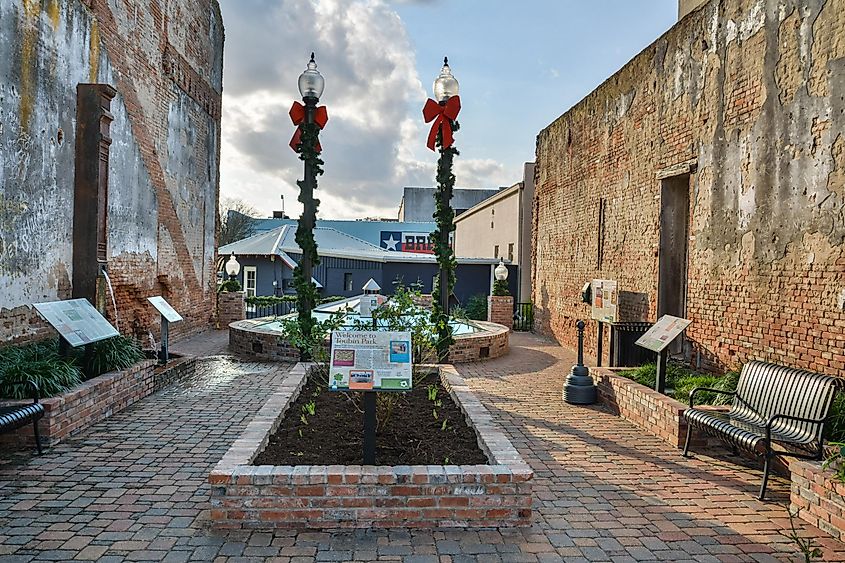 As stated by Downtown Brenham, the city was named after Mier Expedition hero and martyr Dr. Richard Fox Brenham. It was founded in 1844 in a magnificent post oak woodland. Despite being seated in Old Washington and then Mount Vernon, the county's growth forced a referendum between Independence and Brenham to choose the next county seat, which Brenham won by only three votes. The courthouse was the first structure built on the main townsite in 1885. It was a tiny, made of wood building located in the present courthouse location.
According to Mrs. R. E Pennington's History of Brenham and Washington County, Texas, new residents arrived, new buildings were built, and the little town grew into a flourishing business hub. By 1883, the pinnacle of European immigration had been attained, bringing with them families with much-needed industrial capabilities, allowing Brenham to reap the benefits of the Industrial Age. A horse-drawn trolley car/rail system was built to carry guests from the Railroad Depot to downtown hotels and business enterprises along brick-paved Commerce Street. Following the Second World war, there was a widespread transfer of agricultural-based breadwinners relocating to larger cities to pursue higher-paying jobs, resulting in a population decline. Many downtown buildings were demolished, while others tried to keep their property in good condition. The city of Brenham joined the Texas Main Street initiative in the early 1980s in response to the downtown's demise, and great progress was made. Property values plunged by more than 60% when the city chose to depart the program after three years, causing the city to re-enter the program in 1999. 
Brenham is a charming, lovely town with plenty to do. Whether you are a food lover, enjoy craft beer and local music, or are interested in history, Brenham is the place to be. It is a one-of-a-kind city with many attractions ranging from Blue Bell Creameries to the Downtown Art Gallery. 
Attractions In Brenham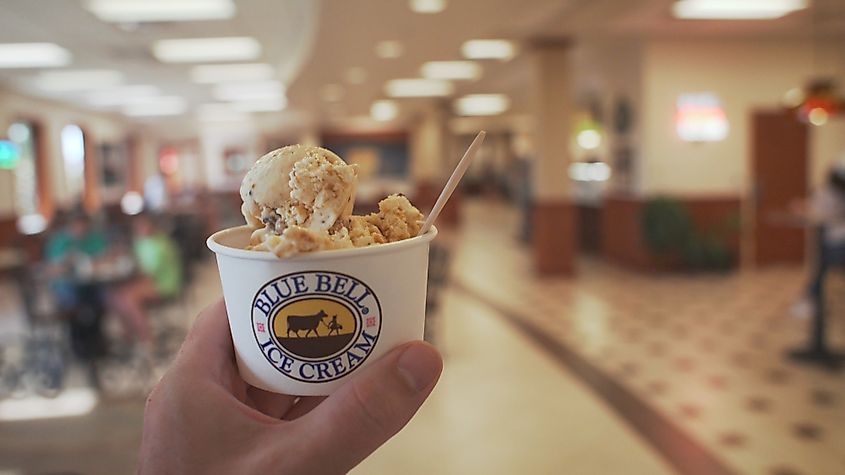 According to Tour Texas, Brenham is a historic town surrounded by vast meadows and oak trees. It is perhaps best known as the home of Blue Bell Creameries, one of the nation's largest ice cream manufacturers. Blue Bell is one of Brenham's most well-known attractions, but there's much more to see and do there than just eat ice cream. Unique antique stores, art galleries, a variety of big colorful outdoor murals, and a delightful array of restaurants are housed in the charming old buildings surrounding the busy Downtown Brenham Historic District. Among the other attractions are the Brazos Valley Brewing Company, a craft brewery; a professional theatre; and concert venues that exhibit the musical abilities of local college students and professional entertainers.