Binghamton is a small city situated in Broome County in the US State of New York. Often referred to as the Parlor City because of its abundance of several stately homes, Binghamton serves as the main city and cultural center of the Greater Binghamton Metropolitan Area. The continuous economic prosperity of Binghamton earned it the nickname the Valley of Opportunity. Six of the 150 remaining antique carousels in the US are located in the Binghamton area, which has also made it the Carousel Capital of the World. Over 45,000 people already call Binghamton home, and it is quickly rising to the top of the list of the best places to live in New York. 
Geography And Climate Of Binghamton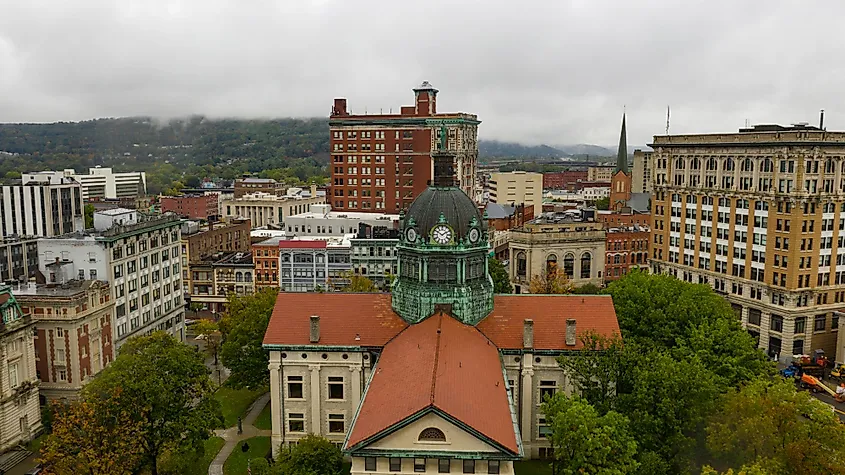 Placed at the meeting point of the Chenango and Susquehanna Rivers, Binghamton is a wonderful place to reside in Upstate New York's Southern Tier region. The city is only a two-hour drive to the Pennsylvania border, a two-hour drive to Albany, and a three-and-a-half-hour drive to New York City. Since Binghamton is situated on the Allegheny Plateau, like the rest of the Southern Tier of New York, it has a mountainous landscape. The Susquehanna River's north branch flows through the heart of Binghamton. This branch emerges in eastern New York and receives a number of tributaries above Binghamton. The city covers a total area of 28.82 sq.km, of which 27.14 sq.km is occupied by land and 1.68 sq.km is covered by water. 
Binghamton experiences a humid continental climate with warm, wet summers and cold, snowy winters. The average annual temperature ranges between 19°F and 80°F, with occasional exceptions when it falls below 3°F or rises over 88°F. The warm season lasts for 3.7 months, with July being the year's warmest month with an average daily high temperature exceeding 71°F. Having an average daily maximum temperature below 41°F, January is the year's coolest month. Binghamton is one of the country's rainiest cities with 162 rainy days and 36 inches  of rainfall annually. The city receives an average annual snowfall of 84.4 inches. 
Brief History Of Binghamton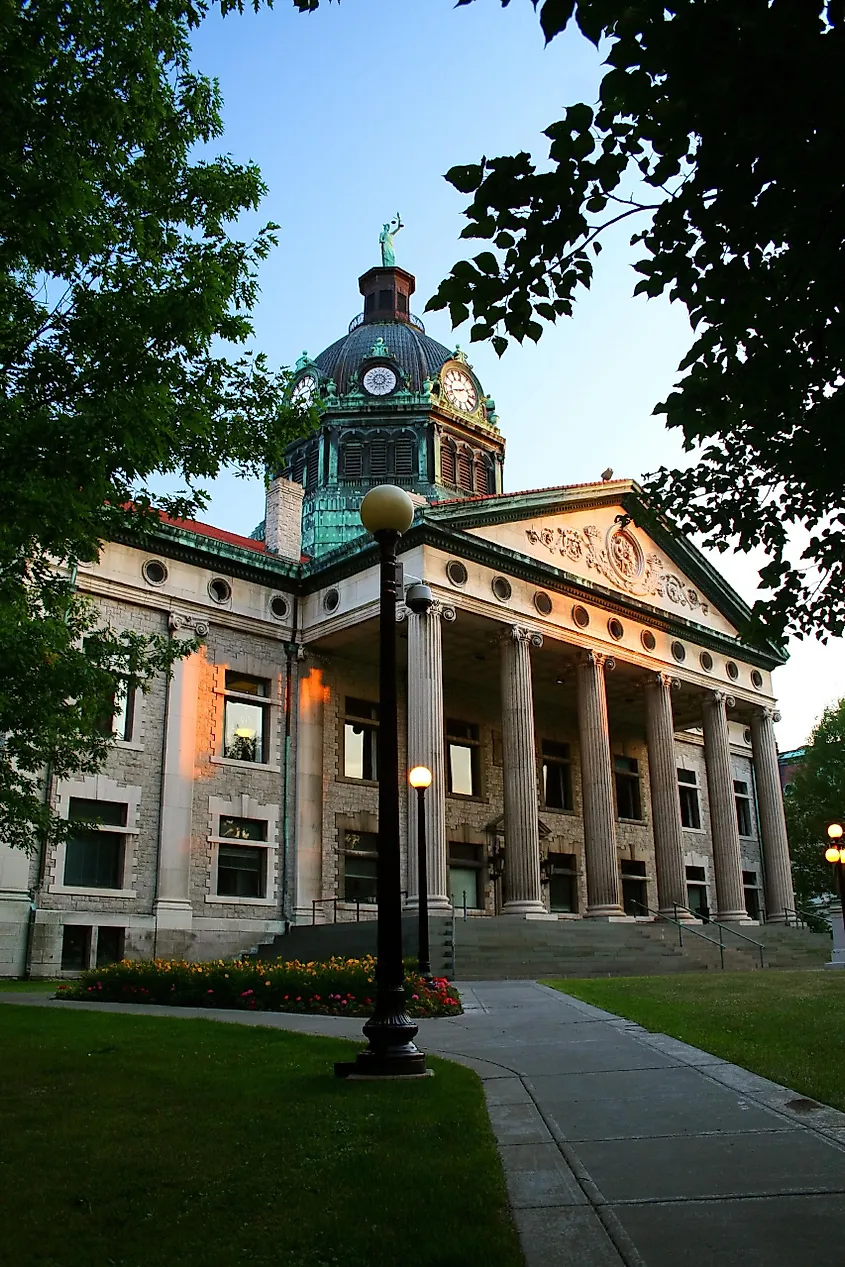 Binghamton, founded in 1787 on the site of an Iroquois hamlet, was initially called Chenango Point and was later given that name in honor of William Bingham, who possessed vast holdings on both banks of the Susquehanna River. The town of Binghamton was formed in 1834, and the city was established in 1867. The Town of Chenango was divided on December 3, 1855, by an act of the Legislature, giving rise to the Town of Binghamton, which at the time mostly comprised the east side of the City of Binghamton and the areas south of the junction of the Susquehanna and Chenango rivers. The Town of Binghamton was downsized to its current size of more than 15,000 acres by 1890. Since its inception, the town has developed from a dense evergreen forest to a dairy farming area to a lovely residential neighborhood close to the adjacent urban area.
Population And Economy Of Binghamton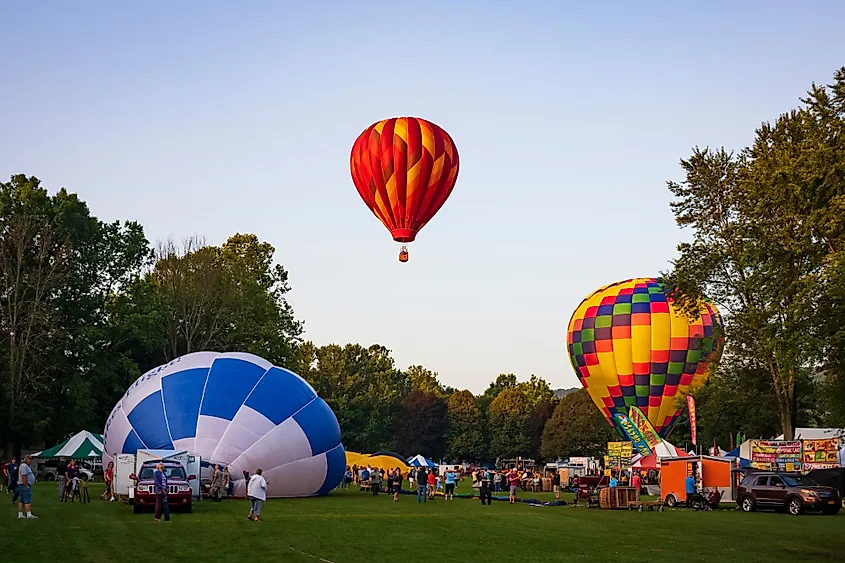 As per the latest US Census, Binghamton has a population of 47,969 residents with a population density of 1,767.39 per sq.km. Binghamton's population has grown by 0.25% since the previous census, and is currently expanding at a rate of 0.12% yearly. White (non-Hispanic) at 69.3% is the largest ethnic group, followed by Black or African American (non-Hispanic) at 11.6%, Two+ (non-Hispanic) at 6.16%, Asian (non-Hispanic) at 5.22%, and Other (Hispanic) at 2.65%. Binghamton has a poverty rate of 37.11% and an average household income of $53,790. The median age is 35.6 years, with 32.6 years for men and 37.9 years for women.
The region was historically rich and experienced significant economic and population expansion as a result of the influx of numerous immigrants in the late 19th and early 20th centuries. A lot of families, young professionals, and college students moved to the diversified city of Binghamton. Binghamton rose to become the second-largest cigar maker in the US throughout the 1880s. Binghamton is also regarded as an excellent location to live a healthy and active retirement due to its reasonable housing and wealth of outdoor activities. Photo supplies, machinery, and electronic devices are among the top products made in the industry; composition, printing, and binding of books are also significant. The poultry, livestock, and dairy sectors all contribute to the city's economic growth. 
Attractions In Binghamton
Phelps Mansion Museum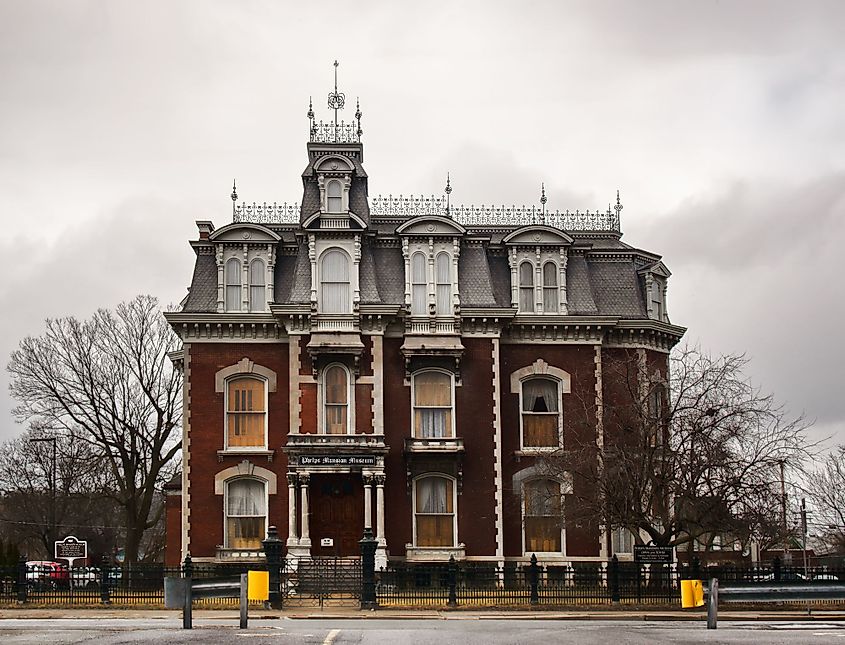 Binghamton's Court Street is home to the three-story brick and stone Phelps Mansion Museum. It was formerly known as The Monday Afternoon Clubhouse and served as Sherman D. Phelps's private residence. The Phelps Mansion, which was completed in 1870 and was designed by Isaac G. Perry, the principal designer of the New York State Capitol, saw multiple ownership changes before being made a museum in 2005. The historic house museum has opulent interiors with detailed decoration, including a stunning Baccarat crystal chandelier from 1890, other unique light fixtures from the Victorian era, a mansard roof, and cresting on the outside.
Recreation Park
One of Binghamton's most lovely public parks is Recreation Park, or Rec Park, as the locals call it. One of the six old carousels in Binghamton is housed there. Allan Herschell created the carousel in 1925, which has been refurbished so tourists can ride it. A single-story, 16-sided wooden structure with a dome on top houses the carousel. The carousel, which is recognized as a National Historic Landmark, has 60 'jumping' horses arranged four abreast, two chariots, and an authentic Wurlitzer Military Band Organ with bells. The park also features a seasonal pool, tennis courts, ball fields, playgrounds accessible to those with disabilities, numerous walking trails, and more.
Cutler Botanic Garden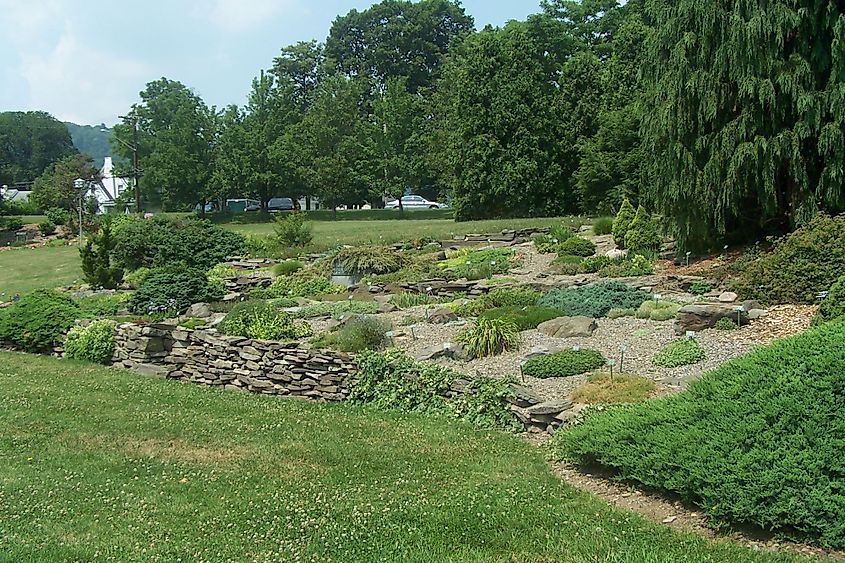 A center for horticulture and environmental education, the Cutler Botanic Garden is a 3.5-acre botanical garden situated on Binghamton's Front Street. The garden was created by Miss Frances Cutler in 1978 and is one of the gardens in the country that exhibits native plants. It serves as an outdoor classroom for nearby schoolchildren where they can learn and explore the plant kingdom.
Discovery Museum Of The Southern Tier
Playgrounds, exhibits, displays, gardens, and other interactive features may be found at the Discovery Museum of the Southern Tier. This 22,500-square-foot facility is a great spot to spend some time with one's kids. This museum offers a variety of activities for children. They can visit several exhibitions, like the one about the Erie Canal, where they can discover how locks operate. Children can also discover how to construct railroad tracks, examine an ambulance, independently experience vast supermarket stores, and so much more. 
Binghamton has a lot to offer, whether one wants to spend time alone, go on museum tours, eat delicious food, or spend time with family and friends. In this bustling metropolis, there are plenty of sights to see and things to do. So, one must quickly make a list of what one wants to do here and start planning one's vacation.