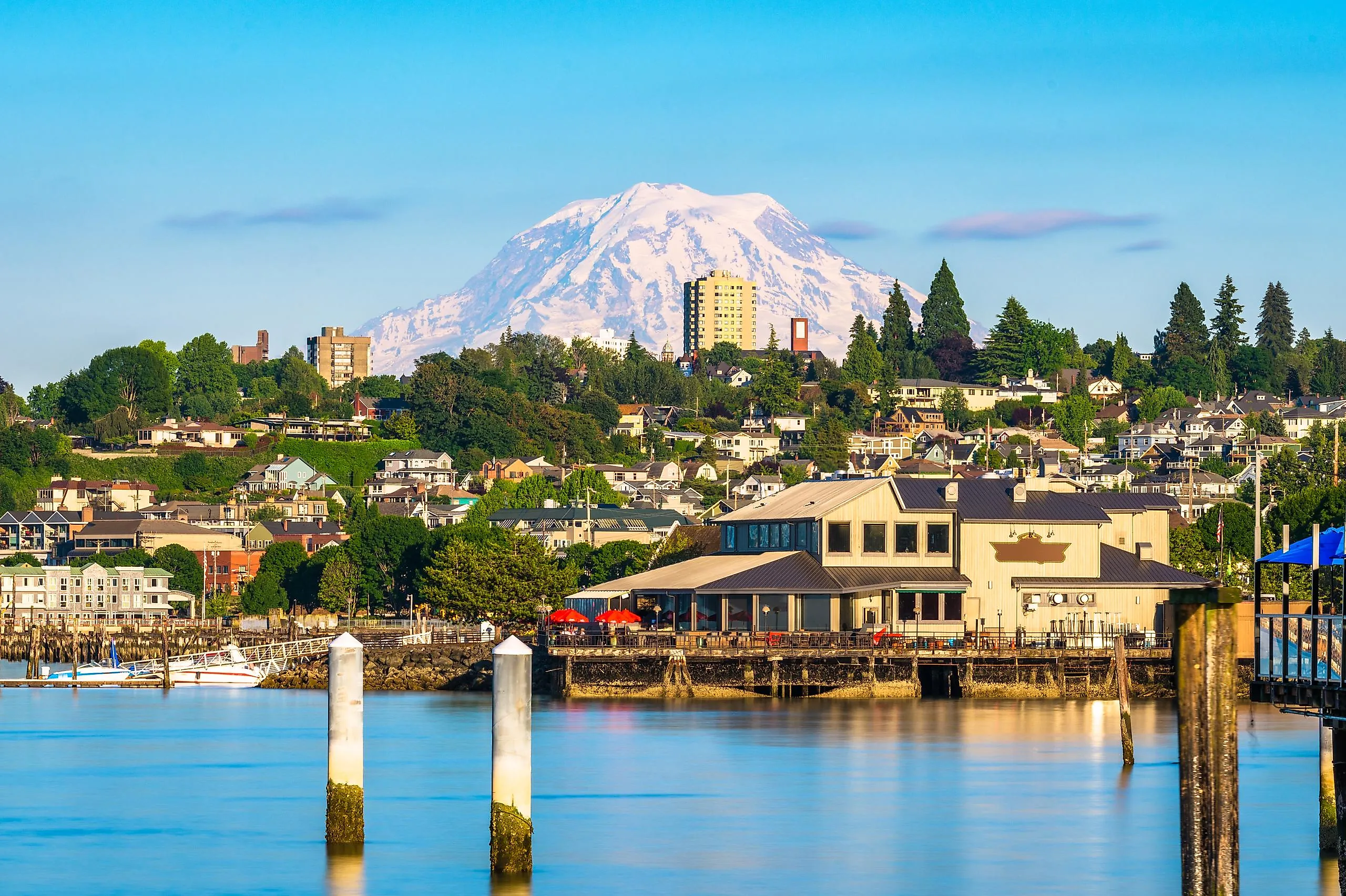 Best College Towns On The Pacific Coast
College towns offer a unique avenue that makes them worth visiting; the youthful atmosphere and vitality from upcoming generations combine to make excellent towns thanks to easy-to-access entertainment districts and cafes along with the lively scenes that come with them. With that being said, not all college towns are the same — a lot of factors go into what makes a college town great, but some things to consider are how vibrant the town is when it comes to social events to meet people, coffee shops to get your caffeine boost and a cozy cafe to study. In this article, we're going to explore some of the best college towns on the Pacific Coast.   
Newport Beach, California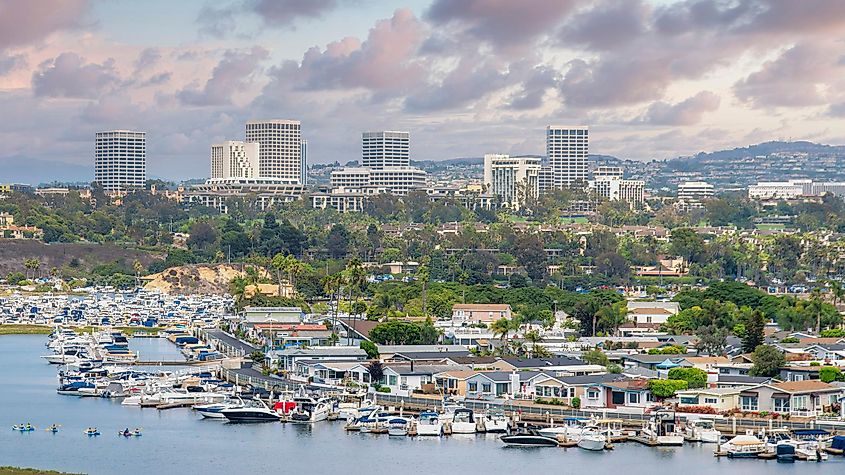 This coastal town harbors around 85,000 residents and is famous for its sandy shores and maritime activities. Notable attractions include the well-known Newport Beach Pier and the Balboa Pier, both of which are free to attend at any point throughout the year — and breathing in the fresh sea air is just one perk. Locals also come here to hook up some fish as a pastime hobby, and if you get lucky, you may find yourself watching elusive sea whales hanging out nearby. Just 18 minutes nearby is the Moro Canyon, a popular hiking trail that gives tourists stunning panoramic views of the ocean. While Newport Beach itself is only home to the University of California's Irvine campus, it's surrounded by 31 neighboring schools, making socializing exceptionally convenient and effortless.  
Bellingham, Washington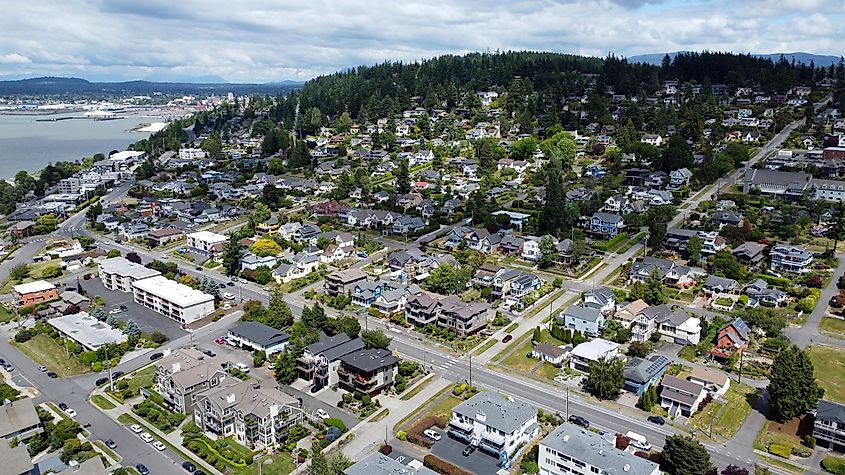 Ranked among the most beautiful towns in the Pacific Northwest, Bellingham is home to Western Washington University, Northwest Film School, and two community colleges. This town provides students and tourists with numerous engaging activities — from everyday scenic views at Bellingham Bay, where you can catch sunsets with the mighty Mount Baker towering in the background, to a variety of quality restaurants, bars, and coffee shops, Bellingham has it all. A major benefit to this town includes its proximity to the Stimpson Family Nature Reserve, a beautiful forest that offers miles of hiking trails and centuries-old trees, with many diverse plants and animals to explore. Furthermore, the downtown core hosts a monthly event called "First Fridays," which showcases the work of talented local artists along with other entertainment venues. 
Coos Bay, Oregon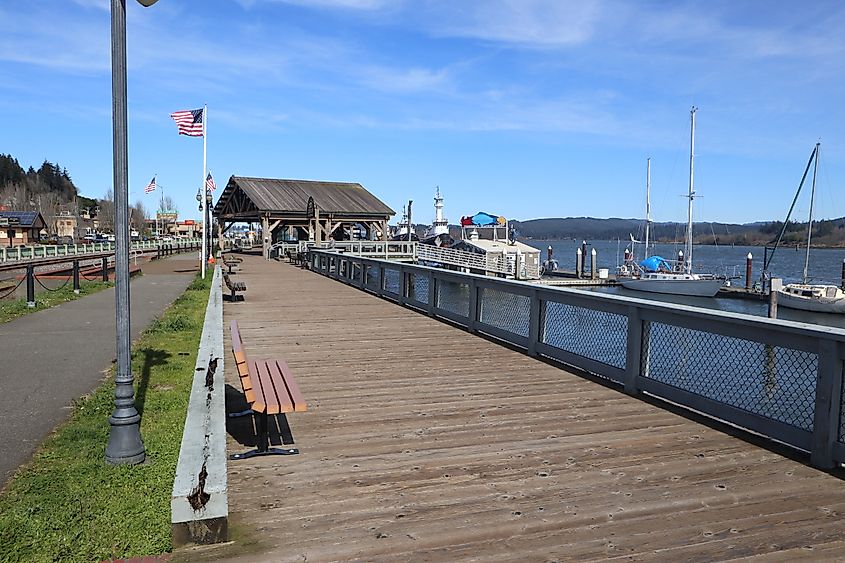 Despite being home to just over 15,000 residents, Coos Bay is the most populated city on the Oregon Coast. This cozy town offers two higher-learning institutions, including the prestigious Oregon Institute of Marine Biology, a subsidiary marine station of the University of Oregon, and Southwestern Oregon Community College. Coos Bay holds the distinction of being one of the oldest towns in the area, having been established nearly 150 years ago. Today, it stands as a popular destination for visitors thanks to how close it is to natural spectacles such as sand dunes, oceanfront scenery, and other enticements. For a full experience, consider taking a guided tour through "Wavecrest Discoveries" — they guide visitors through tidepools, forests, beaches, and waterways. In addition, Captains Cabin Bar is a popular pub in the area that features live music and outdoor dining.  
Santa Rosa, California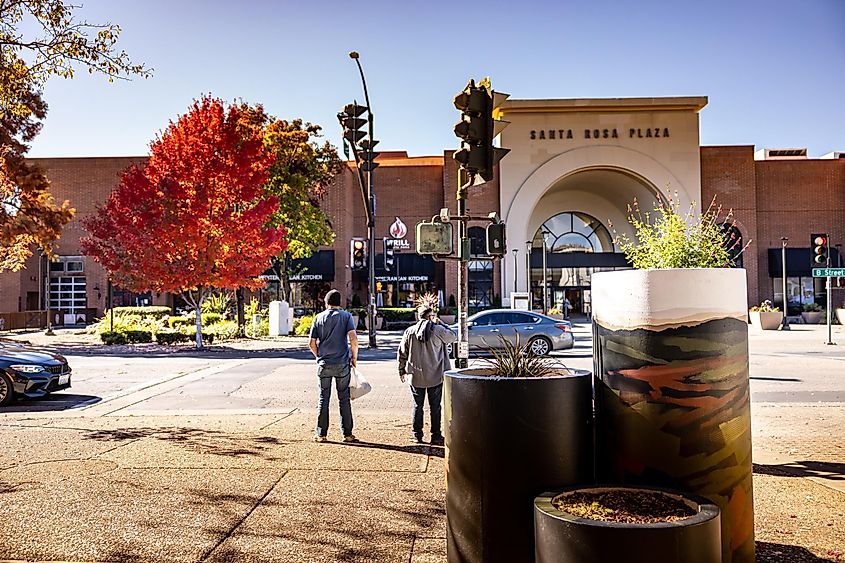 Also known as the "City of Natural Lakes," Santa Rosa's exhilarating downtown is an amalgamation of history and modernity; the Museum of Sonoma County has displayed art exhibitions for over 38 years and brings 20,000 visitors, showcasing 18,000 items that celebrate the town's history and artists. And since a large chunk of Santa Rosa's economy comes from its bustling wine industry, it offers numerous yummy eateries and bars to accommodate locals and visitors alike. Furthermore, the town is home to three higher-learning institutions, including the University of San Francisco, Santa Rosa Junior College, and Empire College, making it a favorable environment for students, tourists, and young people to interact and foster new friendships. 
Port Angeles, Washington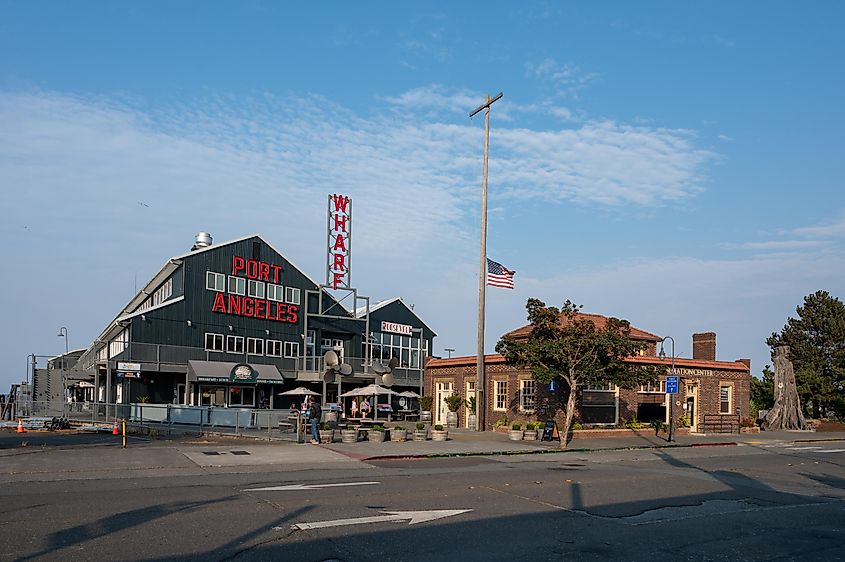 Port Angeles is home to Peninsula College, a school known for its professional-technical degrees and certificates. This town lies in the shadows of the majestic Olympic Peninsula and serves as a gateway to Olympic National Park, an ultra-popular attraction that draws over 3 million nature-loving enthusiasts a year. Given the mild weather throughout the year, popular pastime hobbies among locals include hiking, fishing, and other outdoor activities. Another local favorite is the Port Angeles Fine Art Center — it once was home to a legendary local artist named Esther Webster, who traveled throughout the country to explore the finest art galleries, with a heavy influence from New York City. After her journey, she moved back to Port Angeles and devoted her life to her passion. Today, her residence serves as a gallery that overlooks the stunning landscape and is filled with a plethora of exhibitions that adhere to her work and the environment around and in Port Angeles.  
San Marcos, California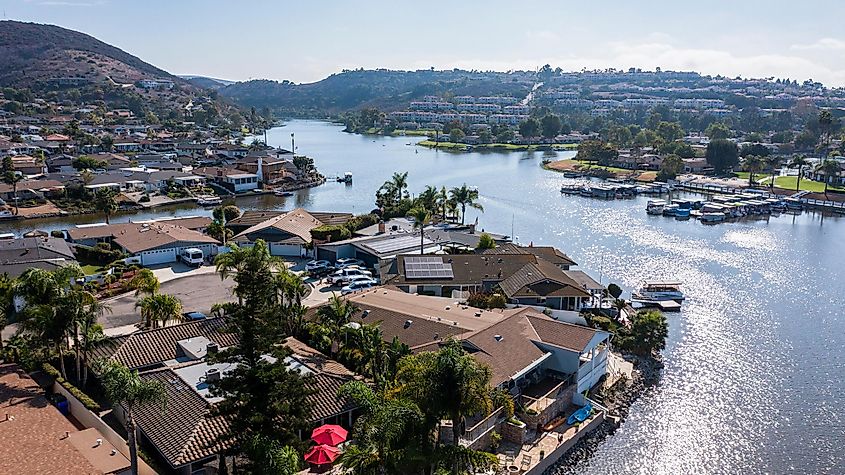 San Marcos prides itself on being an educated town, which could be why it's nicknamed "The Valley of Discovery." This town is home to esteemed higher-learning institutions that include the likes of California State University (CSU) and Palomar College. Since CSU has more than a dozen sports teams that compete in the NCAA, students and local residents come out in full force to support them in a lively and spirited atmosphere. In fact, the CSU Cougars are known as the town's "unofficial team." In addition, it also features a range of fine dining and entertainment options available in its downtown core — for example, Wake the Dead Coffee House is a hidden gem that supplies not just your caffeine kick but also open mics events, comedy shows, and other live events, giving students and locals a warm atmosphere to meet and make new friends.  
Tacoma, Washington    
Also known as "Grit City," Tacoma is home to many distinguished universities and colleges, including the University of Washington Tacoma, CityU of Seattle, and Tacoma Community College. Known for its historic theatres and art scene, downtown Tacoma offers lively bars, cafes, theaters, and museums — in fact, this city ranks second in the highest number of museums per capita, trailing only Washington D.C. — to see them, all you have to do is take a brisk stroll through Tacoma's historic downtown and hit up the Tacoma Museum District. Here, you have the option to explore six top-notch museums, all within walking distance of each other. Another must-see attraction is the Pantages Theatre, also known as the Jones Building. Established in 1918, it has entertained locals and tourists for over a century with performances including concerts, plays, and comedy.  
In summary, these coastal college towns on the Pacific Coast offer tourists a delightful blend of youthful energy and vibrant communities to explore and build lasting memories. Towns such as Newport Beach, Coos Bay, and Bellingham, in particular, provide not only picturesque geographical features but also an abundant number of outlets for exciting social events, cafes, and attractions worth experiencing.