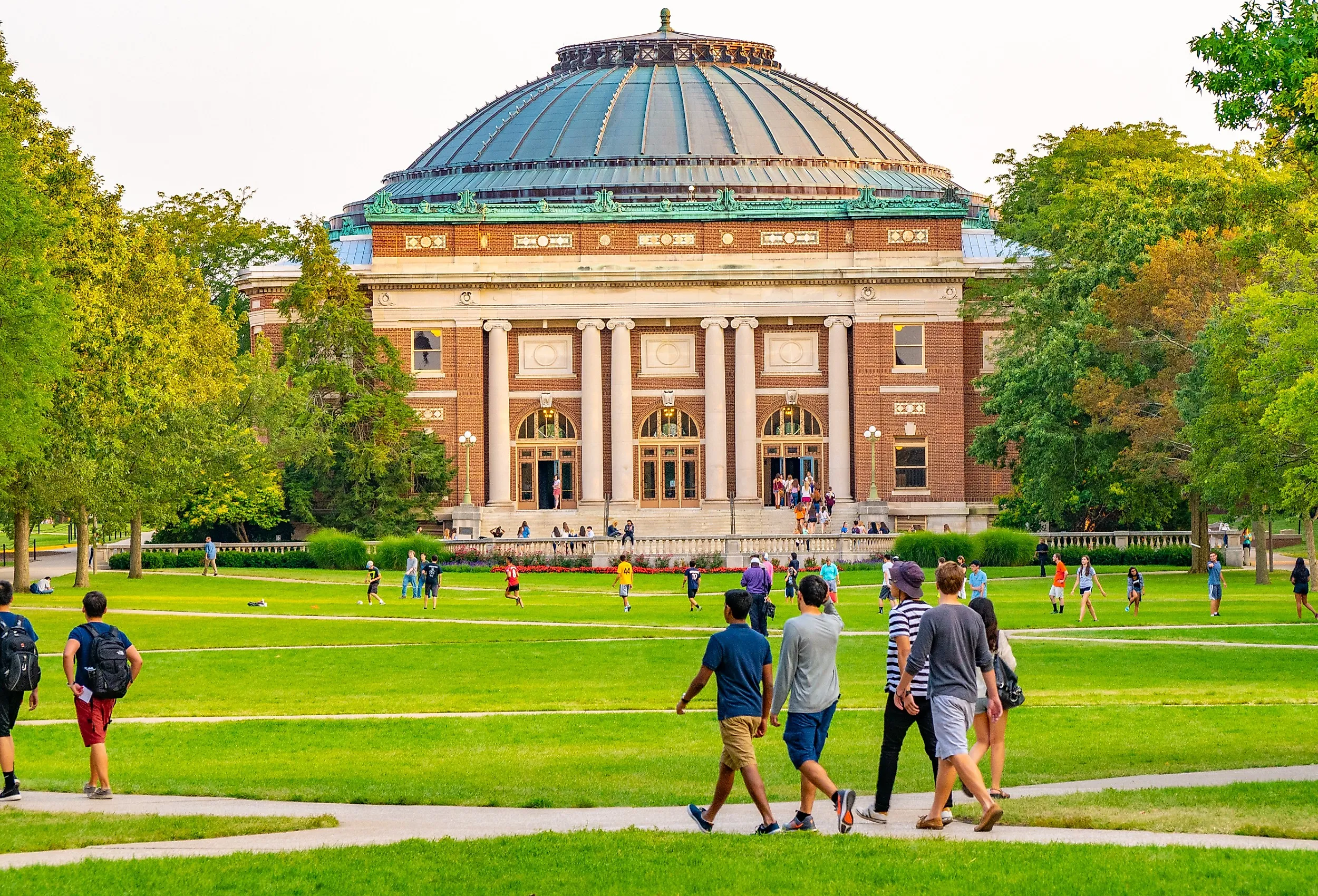 Best College Towns in Illinois
Finding the best college town for what you wish to pursue boils down to the overall quality of education, the surrounding environment, fitness places, but most importantly, nightlife and dining for the ultimate college experience. The college years are a student's time to let loose and experience some of their best years, often away from home. Rankings and ratings follow the US News & World Report, that reviews each educational institution based on key characteristics of majors, campus life, costs of attending, surrounding resources, and more. Consider every factor that will influence your overall decision while you take a closer look at these best college towns in "Prairie State," Illinois.
Bloomington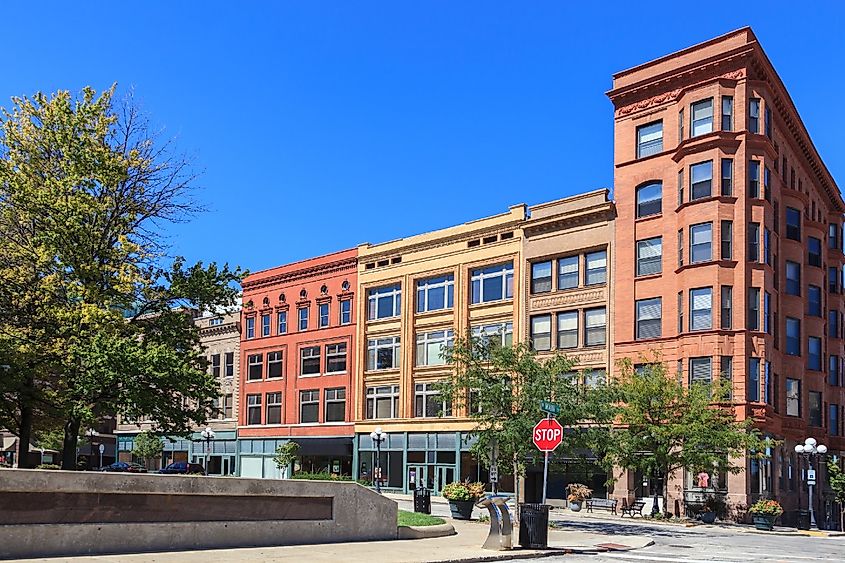 The Boomington-Normal metro area offers various study options and is a popular central destination for college life among locals. Home to Illinois Wesleyan University and Illinois State University, Bloomington, is the place to be to meet people from all around the state and enjoy historical attractions. The city of Bloomington is known for its financial institutions, such as Farm insurance and banks, unions, and more. Therefore business majors may stick around for a slightly longer time. Popular nightlife destinations and hangouts include Ride The Night Bloomington, Windjammer, and Euphoria Bars & Clubs. Popular activities include skating in the Bloomington Ice Center and visiting the golfing club. Its Illinois State University ranks at #104 among the list of 443 national universities. In contrast, Wesleyan University ranks #3 in the list of best regional colleges.
Charleston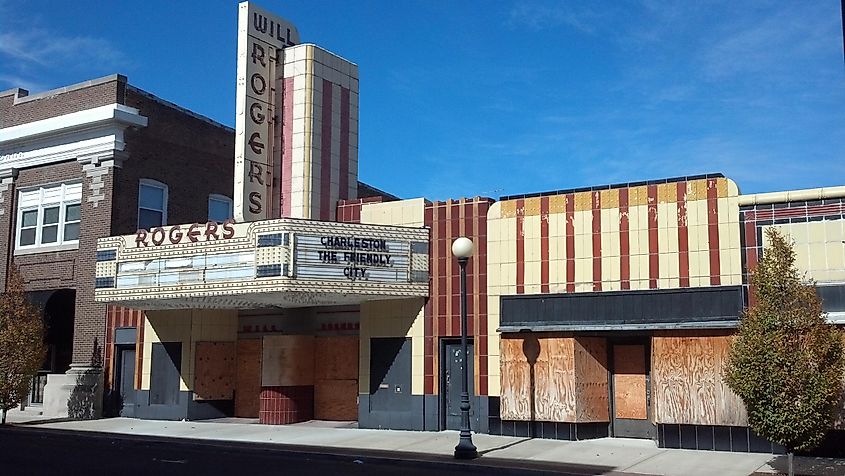 Famous for the welcoming small-town feeling it gives off with its historic architecture, Charleston enjoys a strong sense of local community and is home to Eastern Illinois University, offering both graduate and undergraduate programs spanning over 320 acres of historic Victorian castle-looking architecture. Charleston is 180 miles south of Chicago and the perfect college town for those seeking the heart-warming small-town feel and minimal distractions throughout their academic years. Additionally, Charleston is routinely ranked as one of the safest college towns in the US by SafeWise, making it one of the best college towns in Illinois.
Champaign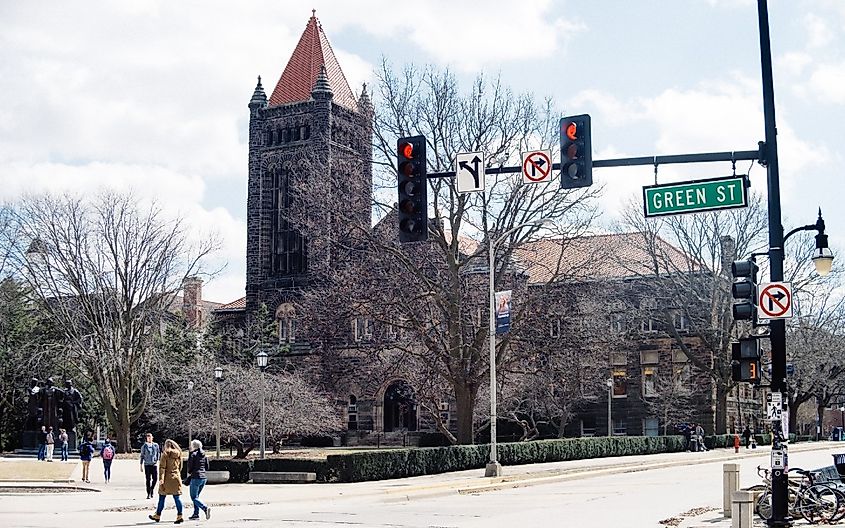 Champaign is a micro-urban twin city to Urbana, another college town in Illinois. Home to the University of Illinois Urbana-Champaign, the university is one of the town's primary sources of visitors and for students looking for a balance of big city lifestyle without the cost of going to Chicago. Located near the midway point between Chicago, St. Louis, and Indianapolis, Champaign boasts lively art scenes, local breweries, fall festivals, and unique small businesses. Together, these enhance college life, adding a local take on the experience. Ranking #41 out of the 443 national universities, Champaign is home to one of the best-rated universities in the state.
Macomb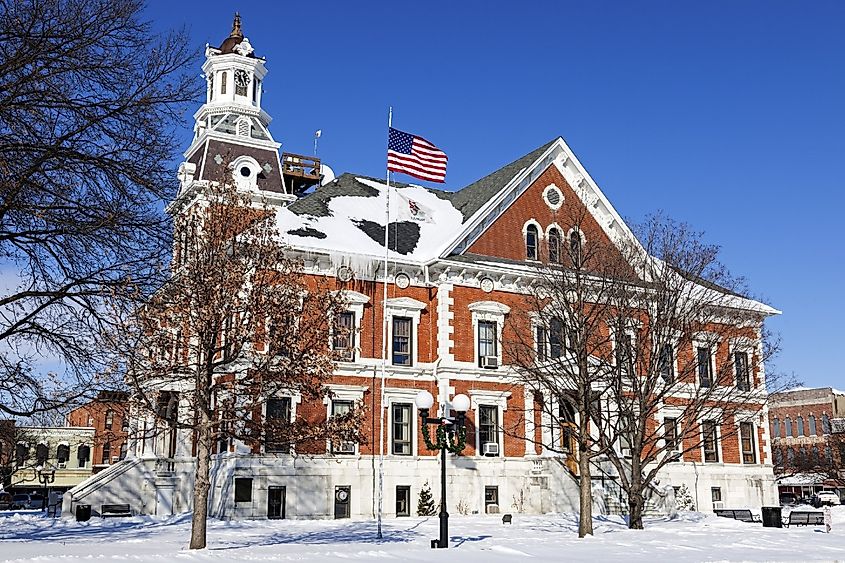 Macomb is more of a ruler college town, but its Western Illinois University ranks among the best in the state and stretches over 1,000 acres on campus. The town of Macomb offers many natural attractions, such as Spring Lake Park, further outside the town, or the nearby Macomb Park District. Go for outdoor adventures, enjoy activities and sports like skating, hiking, golf, and even sprinting at the Athletic Track. Western Illinois University ranks #39 on the US News and World Report's list of the best regional universities comprised of over 166 institutions.
Urbana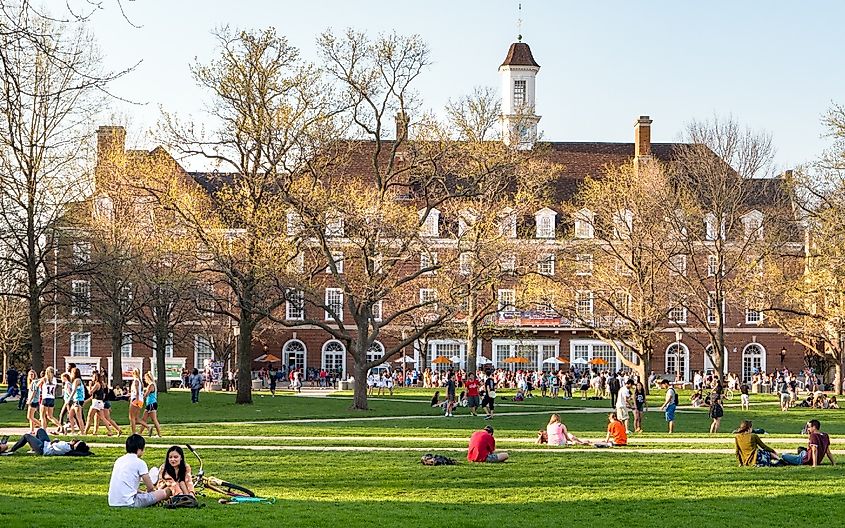 Urbana is another face of Champaign that emphasizes more of the outdoor activity side of the Urbana-Champaign region. It boasts an Aquatic center, on-campus ice arenas, apple orchids, and more. The town is yet another side of the University of Illinois and is the perfect place for students looking to rent full houses in the suburbs. Popular adventures in the Urbana region include visiting Crystal Lake Park, checking out the largest park in the district, Meadowbrook, browsing the Museum of world cultures, and more. For more city life activities, visitors head to visit the downtown district or Champaign, as its streets are much more lively.
Greenville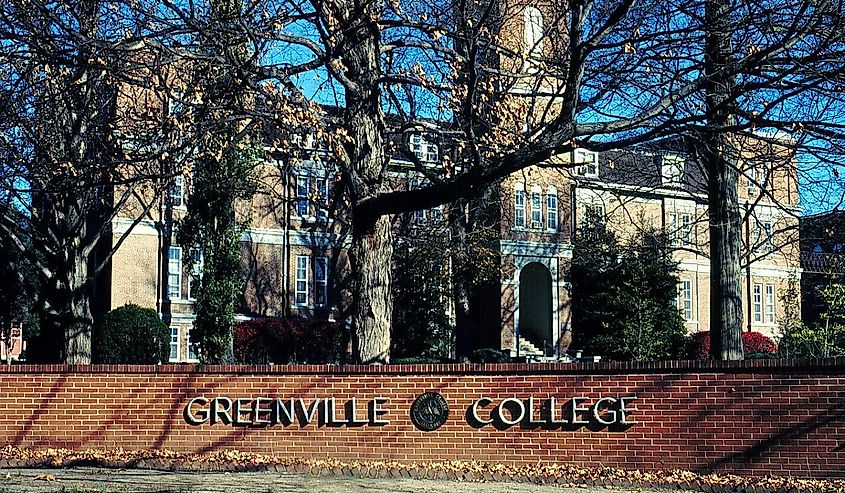 Greenville is home to Greenville University, known for its affordable academic quality and surrounding hike-able and adventurous vast lands. Greenville is a community of friendly locals that strive to build their old-school vibe with cute vintage-looking shops, murals, and more. Aside from studying hard, popular things to do in Greenville include visiting the Bond County Museum, learning to skydive at the Gateway Skydiving Center, and even checking out the Third Street market for antiques, collectibles, and local handmade memorabilia. The university ranks #127 on the US News & World Report and is the perfect go-to destination for those who admire a rural setting.
Evanston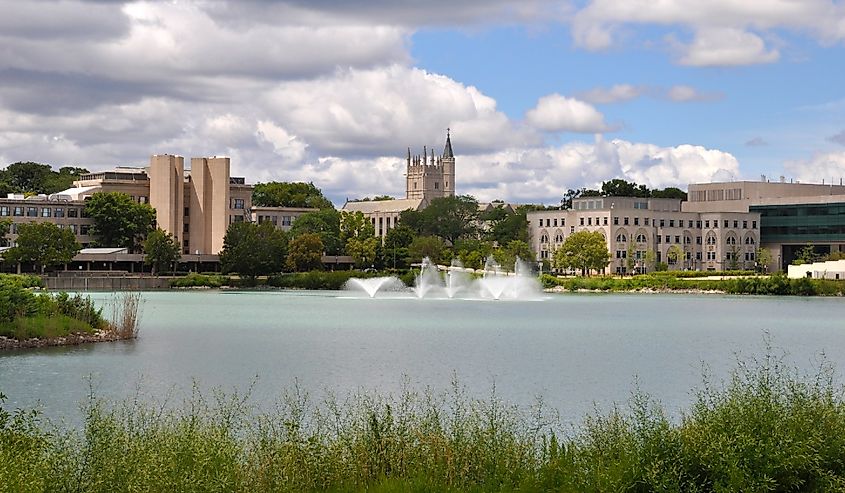 Located along the shores of Lake Michigan north of Chicago, Evanston is a vibrant college town with a great downtown, beautiful beaches, and a commitment to diversity. The city is one of the larger college towns in Illinois and offers the advantage of neighboring the great city of Chicago, with roughly a half-hour drive. Cool things to do in this college town include touring the campus, visiting the Halim Time & Glass Museum, and catching a live art performance at "Space." Its primary university is Northwestern University of Illinois, founded in 1851, ranked #10 on the US News and World Reports list of best colleges.
Edwardsville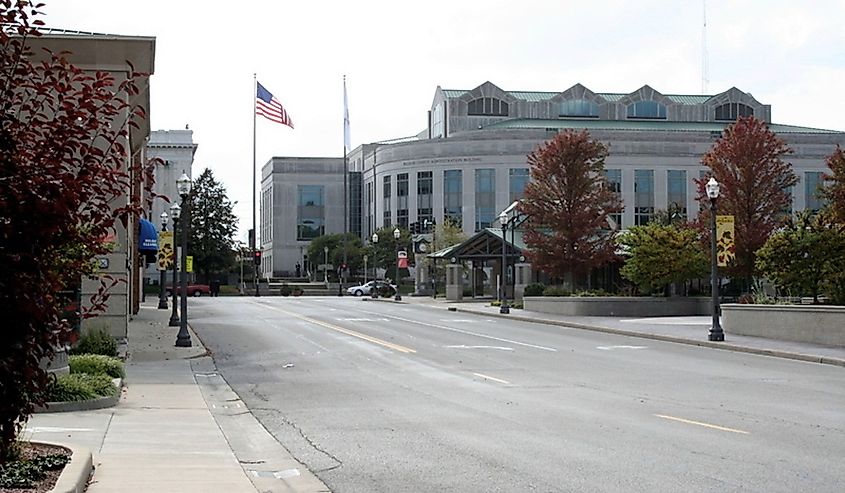 Edwardsville, home to Southern Illinois University, is one of the best suburban welcoming communities to spend your study years in. The small city in Madison County is rich in history and known for affordable quality education. Students staying in Edwardsville will undoubtedly have a memorable experience, as the town enjoys a calming old-school atmosphere, surrounded by vast lands of green and vibrant wildlife. Enjoy the walkable and cyclist-friendly routes, and chill out at Edison's Entertainment Complex, Wildey Theater, and the Foundry Public House. Southern Illinois ranks # 331 on the list of the best national universities, with a massive campus size of 2,660 acres.
Illinois is home to some of the top-ranked schools in the nation. A few of the best private colleges in Illinois include the University of Illinois in Normal-Champaign and Northwestern University. Chicago is home to over 28 high-ranking colleges, such as the University of Chicago and Loyola University, but there are also many fantastic college towns for those seeking a smaller destination. Based on whether you want to spend your study years falling in love with the "Windy City" and what it has to offer or exploring the old-school aesthetics and embracing culture, finding the perfect town to spend the next few years is all up to you!