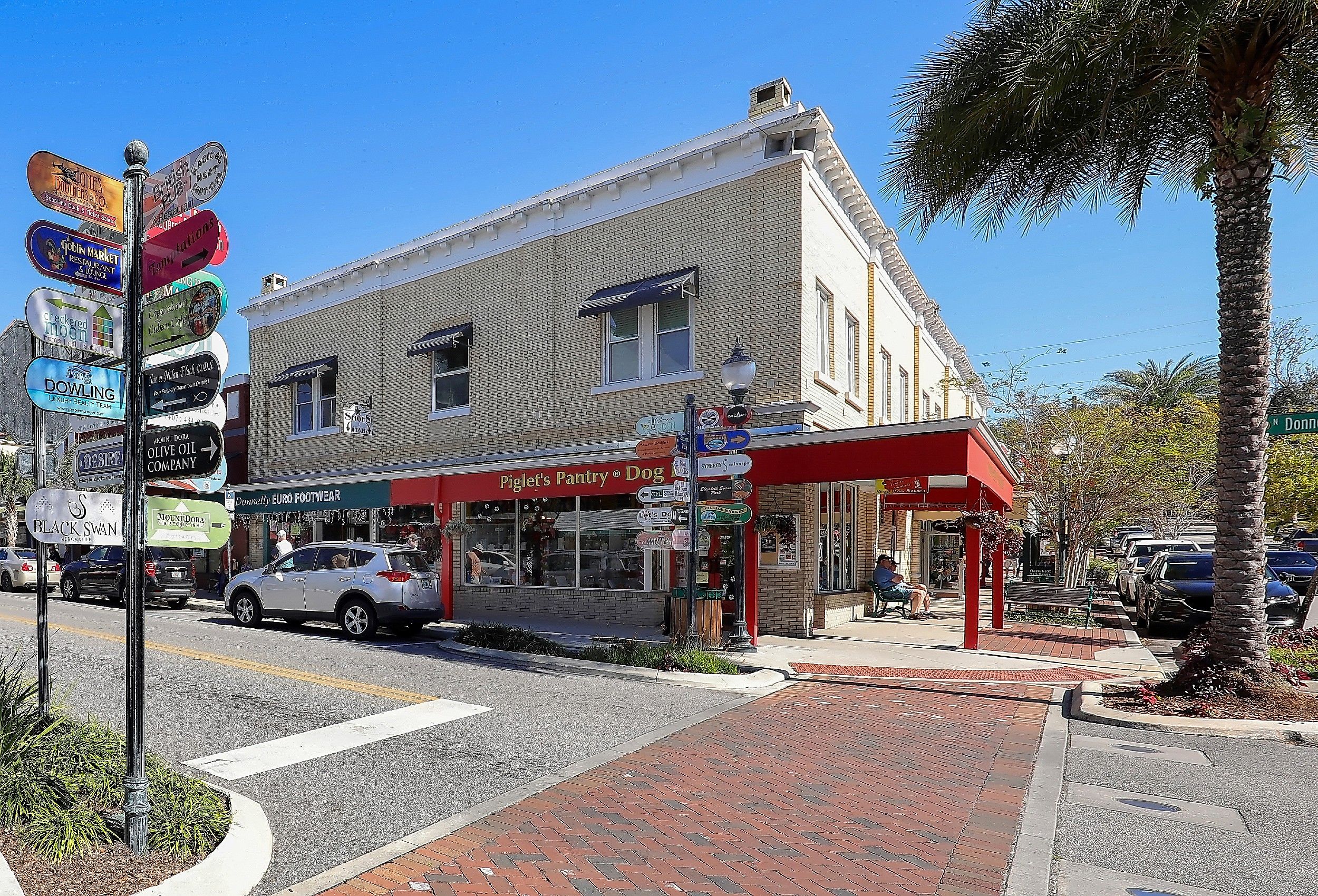 9 Prettiest Towns In Florida
Florida, often celebrated for its vibrant theme parks, sprawling urban landscapes, and sun-kissed golden beaches, has layers of beauty waiting to be explored. Beyond the hustle and bustle of its popular attractions, the Sunshine State has many pretty towns, each radiating a unique aura and distinctive charm. Whether you are an ardent seeker of historical tales, a connoisseur of diverse cultures, or a soul who deeply yearns for the quiet whispers of nature, Florida promises a hidden gem, and a serene escape tailored just for you.
St. Augustine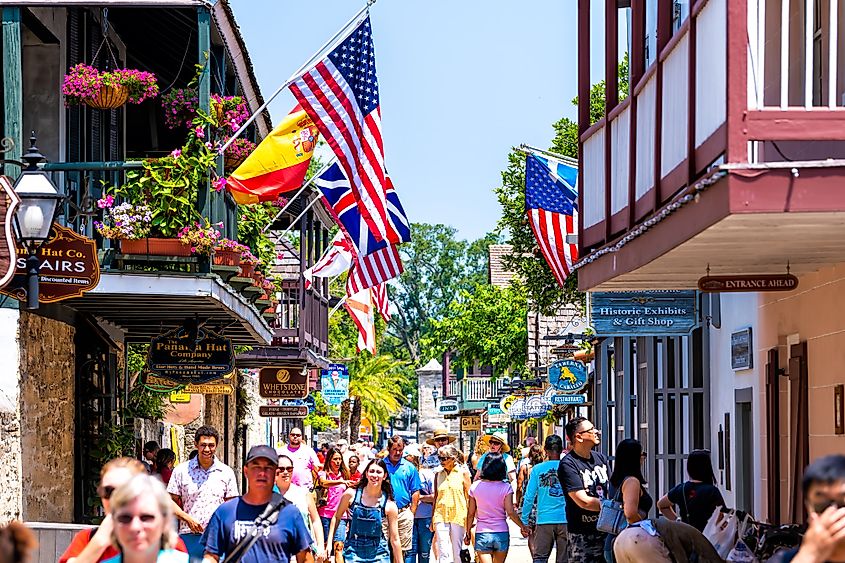 Founded in 1565, St. Augustine stands proud as the oldest continuously inhabited European-established settlement in the US. Walking its streets feels like a step back in time, with echoes of ancient tales surrounding you. The town is a tapestry of narrow lanes, awash with the charm of colonial architecture. It's impossible not to be captivated by the majestic Castillo de San Marcos, a silent sentinel of history.
As you meander through, you'll find cobblestone pathways inviting you in, each corner revealing delightful art galleries and cozy cafes. These spots urge visitors to relax, enjoy a coffee, and soak in the rich tapestry of history that makes St. Augustine so enchanting.
Mount Dora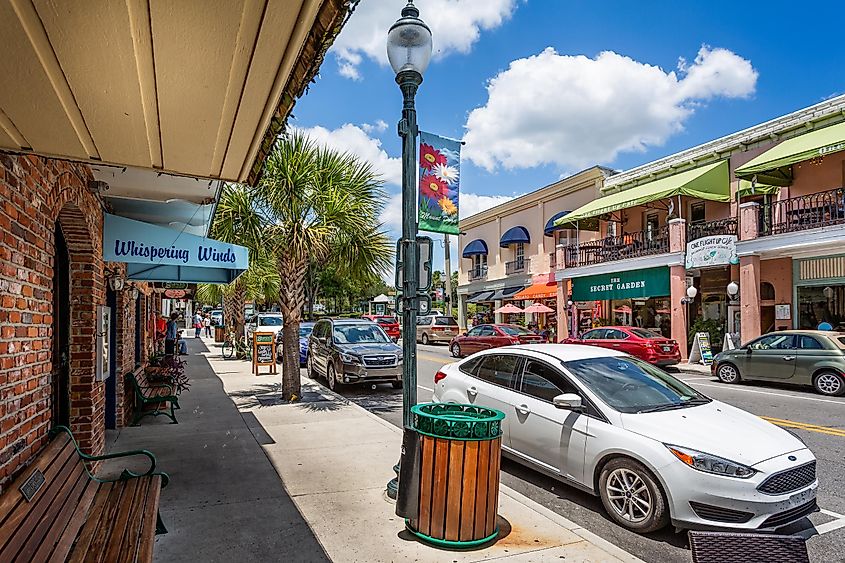 Mount Dora exudes a charm that's reminiscent of the cozy hamlets in New England, earning it the nickname "New England of the South." This delightful town is a treasure trove of antique shops where memories of yesteryears linger. For those seeking a peaceful retreat, Mount Dora is a sanctuary of relaxation. And once a year, its streets buzz with energy during the Mount Dora Arts Festival, a magnet that draws artists and art enthusiasts from across the country, all converging in celebration of creativity.
Apalachicola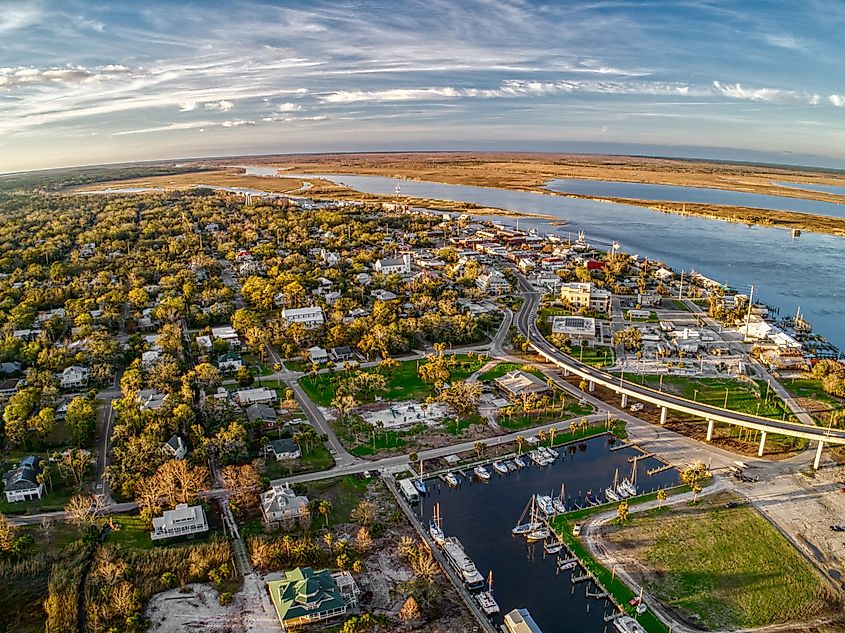 Apalachicola is truly a hidden treasure. Steeped in maritime history, this peaceful town has become a haven for seafood aficionados. Places like Up the Creek Raw Bar showcase the town's specialty in delicious oysters and seafood delights, while the annual Florida Seafood Festival celebrates its rich culinary heritage.
The scenic waterfront is always alive with stories as seasoned fishers share their oceanic adventures. Historic structures line the streets, each with its distinct character. As visitors wander, they're drawn to the eclectic boutiques and art galleries, each offering a slice of Apalachicola's soul.
Cedar Key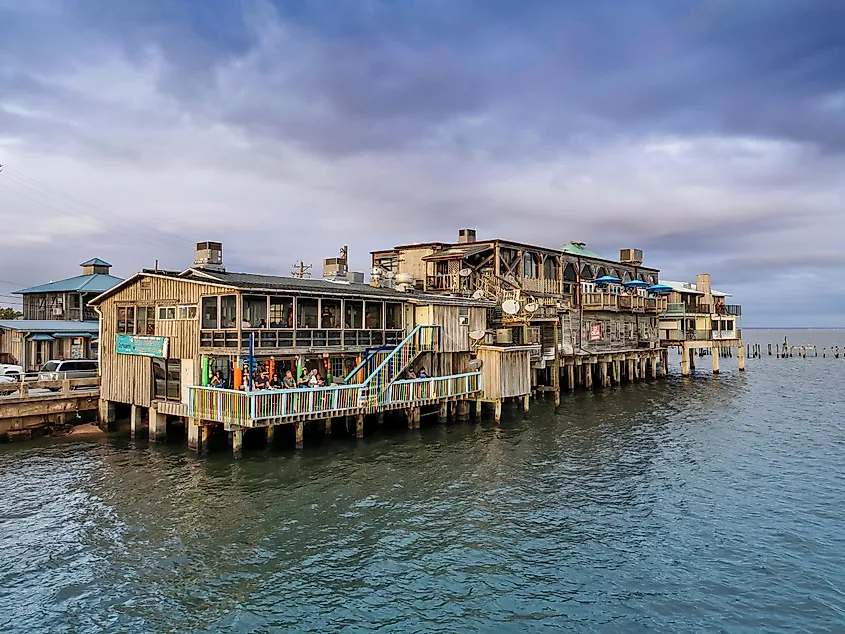 Cedar Key, somewhat hidden from the typical tourist trail, is a serene coastal haven. This town boasts a profound legacy linked to clamming, and it's a paradise for avid birdwatchers, with Brown Pelicans and Laughing Gulls often stealing the show.
Those weary of the relentless pace of urban life find solace here amidst the town's leisurely rhythm. The Cedar Key Arts Center stands as a testament to the local art scene, showcasing a myriad of creative expressions. Moreover, the scent of fresh seafood wafts from local eateries, promising a delightful culinary experience. But perhaps the most magical aspect of Cedar Key is its mesmerizing sunsets, painting the sky with hues that encapsulate the very essence of this enchanting town.
Seaside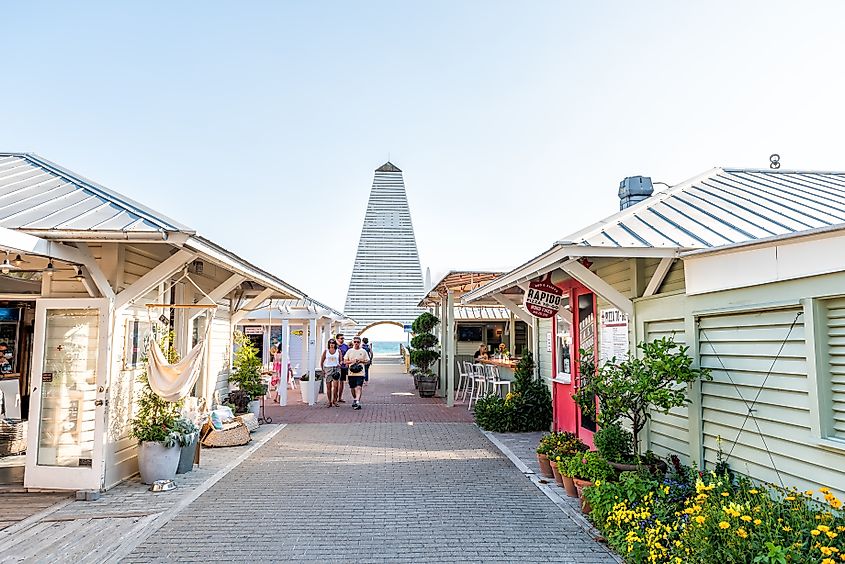 This idyllic town will wrap you in the quintessential Florida charm as soon as you step in. Streets are lined with homes in soft pastel shades, picket fences that seem straight out of a storybook, and walkways inviting residents and visitors alike for a relaxed stroll. Every detail, every corner of this master-planned community is a nod to the nostalgia of classic Florida beach towns.
Among its many attractions, the Red Bird Gallery showcases local artistic talents, while Fusion Art Glass offers a unique shopping experience for those seeking exquisite, handcrafted pieces. Beyond just its physical beauty, this town embodies a harmonious blend of memories and present experiences, making it an unforgettable slice of Florida.
Safety Harbor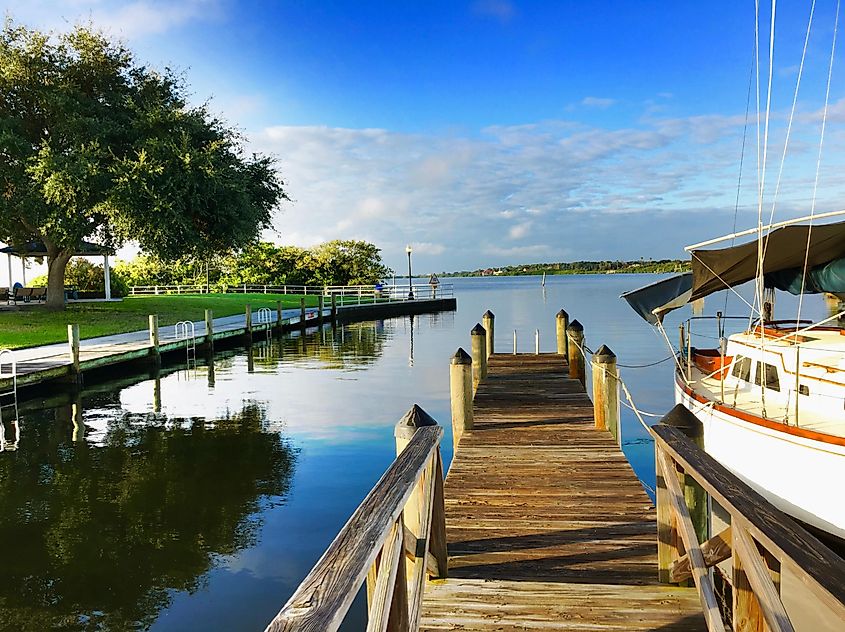 Located on Florida's sun-kissed coast, Safety Harbor is a radiant gem of natural splendor. While many are drawn by the allure of the renowned Safety Harbor Resort and Spa, which has been pampering guests since 1924, this is just the tip of the iceberg.
Its waterfront parks offer serene spots where one can watch the dance of the waves or simply bask in the golden sun. Meandering through the town, you'll discover quaint local shops that brim with character, each telling its own tale of its heritage. In Safety Harbor, every corner whispers a story of beauty and camaraderie.
Fernandina Beach
Fernandina Beach is a coastal jewel that stretches across 13 miles, and its beaches are untouched havens of golden sands and sparkling waters. As you venture into town, the grandeur of Victorian-era homes transports you to a bygone era, while the bustling downtown offers a lively contrast, brimming with modern energy. Fernandina Beach masterfully weaves its historic threads with its natural allure.
Adding to its vibrancy, the annual Isle Of Eight Flags Shrimp Festival is a magnet for both locals and travelers. This event doesn't just offer mouthwatering shrimp dishes but also celebrates the town's deep-rooted shrimping legacy.
Sanibel Island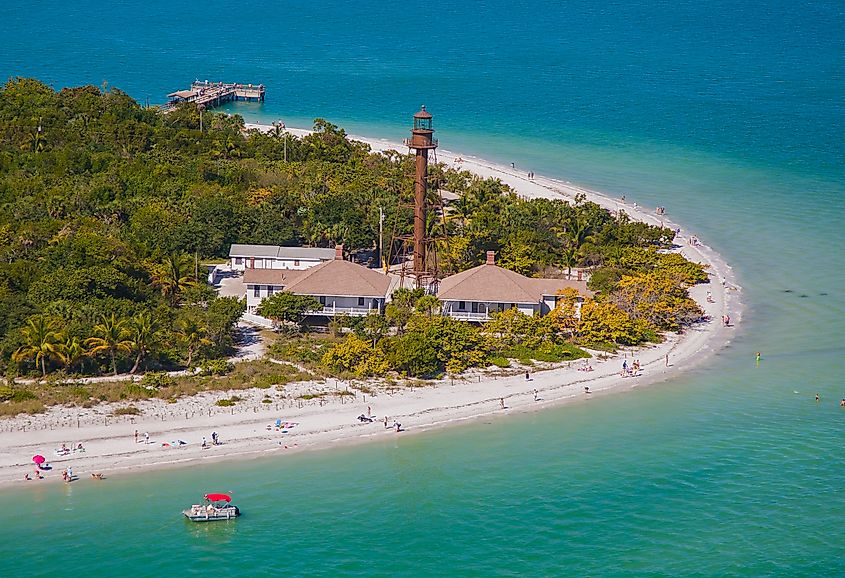 Sanibel Island is more than just a town; it's a slice of paradise snuggled amidst azure waters. The island's beaches glisten, not just from the sun's reflection but also from the myriad seashells that adorn its shores.
Nature enthusiasts find solace in Sanibel, especially at the J.N. "Ding" Darling National Wildlife Refuge. This sanctuary is not only a protective embrace for diverse wildlife but also a haven for birdwatchers. With species from every nook and corner of the world making a pit stop here, it's a bird-watching experience unparalleled elsewhere. Sanibel Island is where nature's bounty unfolds, inviting and mesmerizing every visitor.
Venice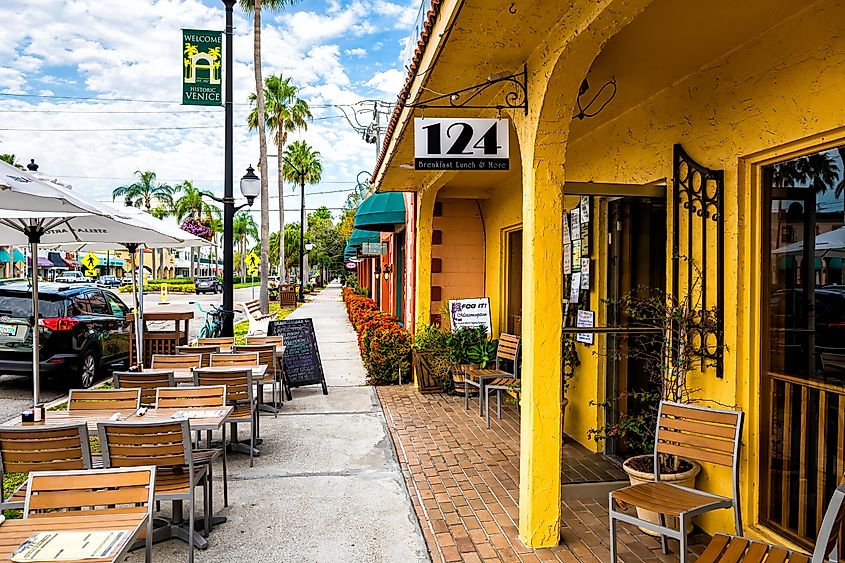 Venice, gracefully sitting on Florida's coast, is more than just a town — it's an experience. Dubbed the "Shark Tooth Capital of the World," its beaches hold tales of ancient marine life, inviting curious souls to scour the sands. Many have delighted in finding remnants of prehistoric times, particularly shark teeth that echo the mysteries of ages past. But there's more to Venice than its paleontological allure.
The town is infused with a Mediterranean aura, evident in its striking Italian Renaissance architecture, reminiscent of its European namesake. Here, culture intertwines with nature. As waves gently caress the shores and historic buildings stand tall in the background, Venice offers a harmonious blend of relaxation, discovery, and a journey through time.
Planning Your Next Sunshine State Adventure
Having explored the beauty and charm of these Florida towns, which has captured your imagination the most? Maybe you've visited some, or they're still on your bucket list. Dive into the conversation below, share your experiences, and spread the word about these hidden gems. The start of your next enchanting Florida escapade could be right here.