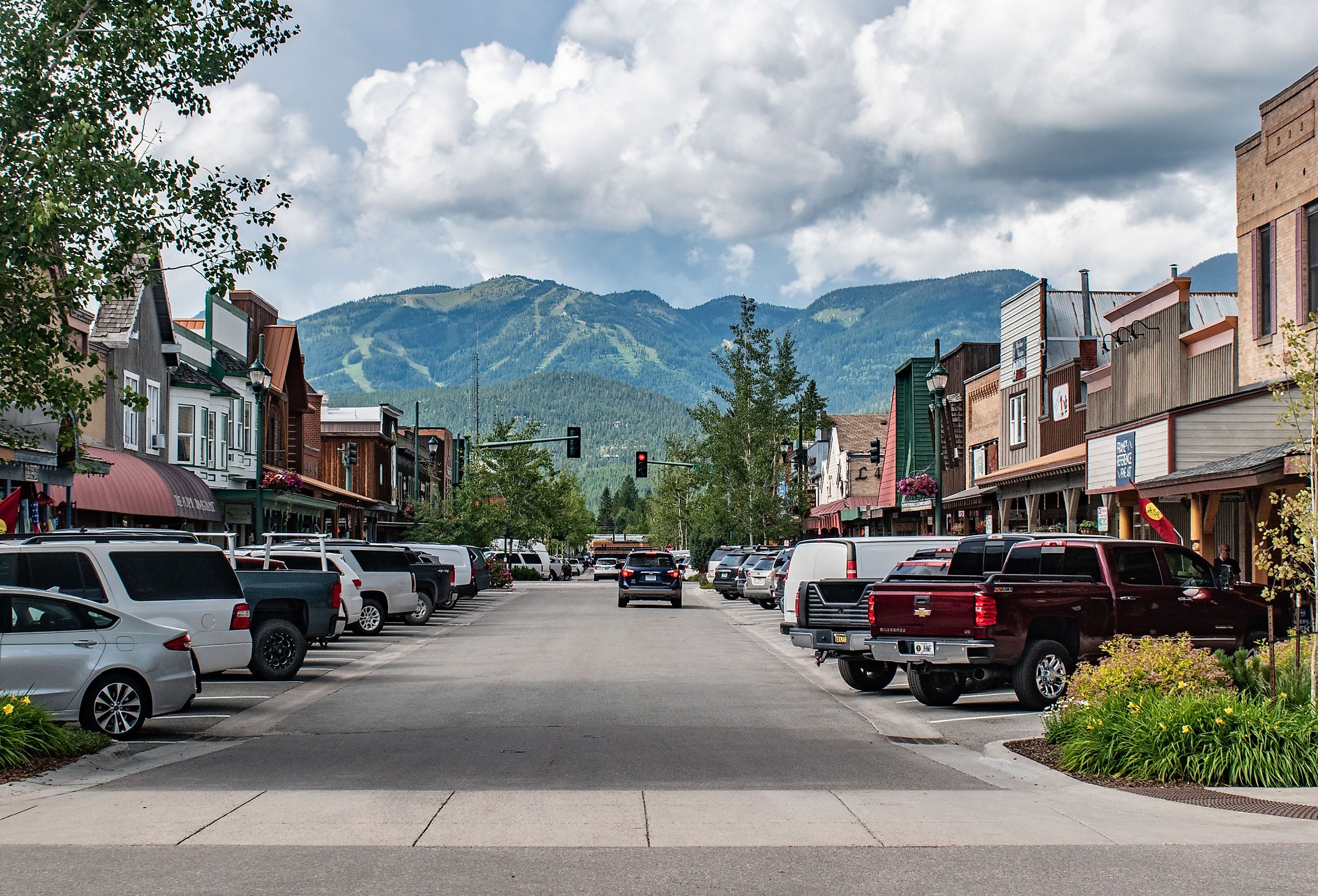 9 Most Beautiful Cities In Montana
Are you looking for the most breathtaking places in Montana? Look no further! From mesmerizing mountains, stunning rolling hills, and wide-open plains to awe-inspiring architecture, these cities will surely leave you breathless!
Montana is a state of stunning beauty and jaw-dropping scenery! The magnificent mountain ranges and lush meadows add to the natural wonders of this enchanting destination. With so much beauty and adventure at your fingertips, many travelers choose Montana as their vacation spot! Here are nine of the prettiest cities that this beautiful state has to offer.
Whitefish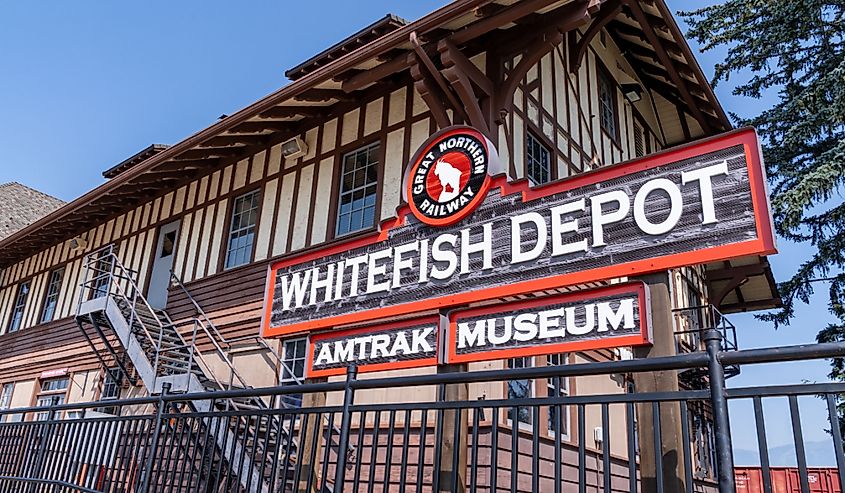 Whitefish is an incredible city surrounded by nature. It has breathtaking views of nearby mountains and lush forests, making it a paradise for outdoor enthusiasts. The town's friendly atmosphere welcomes visitors to its local restaurants, galleries, and boutiques. With plenty of activities like fishing, hiking, biking, and skiing, you cannot get bored in this place.
From its vibrant downtown to peaceful mountain trails, this magical place has something special that makes it truly unforgettable. It boasts stunning views of the Rocky Mountains and gorgeous rivers and lakes like Whitefish Lake and Flathead River. Explore nearby parks such as Big Mountain Ski Resort or Glacier National Park to taste its majestic landscapes. The crisp air and beautiful views in Whitefish are worth experiencing.
Choteau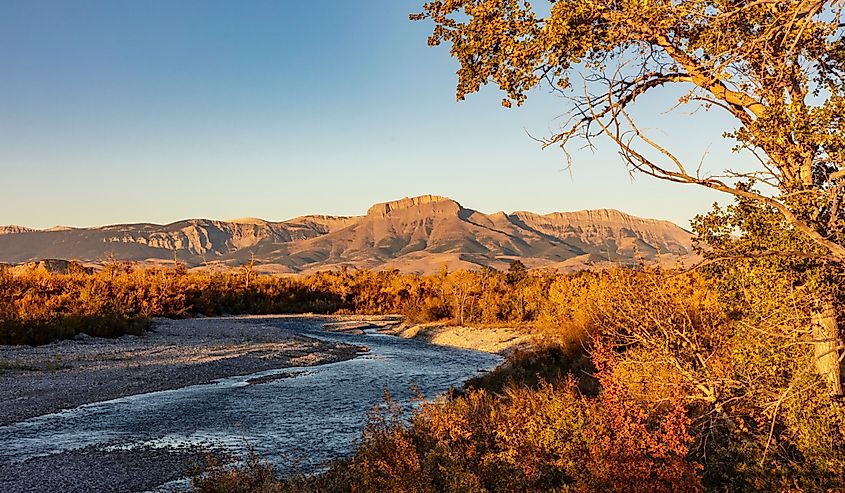 With its stunning views of rolling hills and snow-capped mountains, the beauty of Choteau is worth exploring. There are plenty of outdoor activities for visitors to take part in, including hiking, camping, fishing, and skiing. The Bob Marshall Wilderness is breathtaking.
Walking around Freezeout Lake gives you views of beautiful shorebirds, songbirds, swans, ducks, and geese. Pine Butte Swamp Preserve allows you to hike the AB Guthrie trail. Stop at Dinosaur Digs, an Old Trail Museum, and learn about the Paleontological history of Choteau. Choteau is a special place, best for experiencing nature.
Hamilton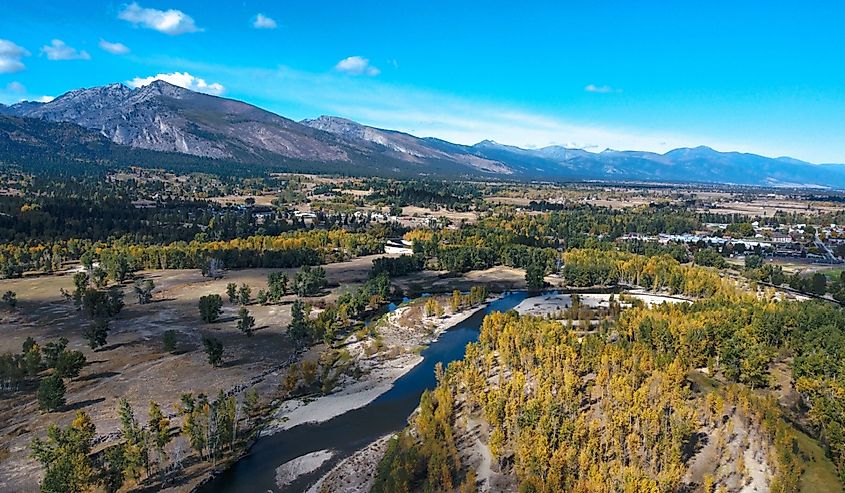 Hamilton is a true gem of the American West and has much to offer. You will fall in love with the place, from its quaint downtown streetscapes to its many outdoor activities, like hiking at the Bitterroot National Forest or skiing at Lost Trail Powder Mountain.
Along with breathtaking views, explore historic sites like Daly Mansion, and visit art galleries and museums.  Learn more about the history of Hamilton by visiting local state parks like Blodgett Canyon State Park. The town has fantastic restaurants serving delicious local cuisine and historic sites like the old courthouse and train depot that tells stories of the area's past. With its stunning scenery, abundant wildlife, and various cultural attractions, Hamilton is a beauty.
Lewistown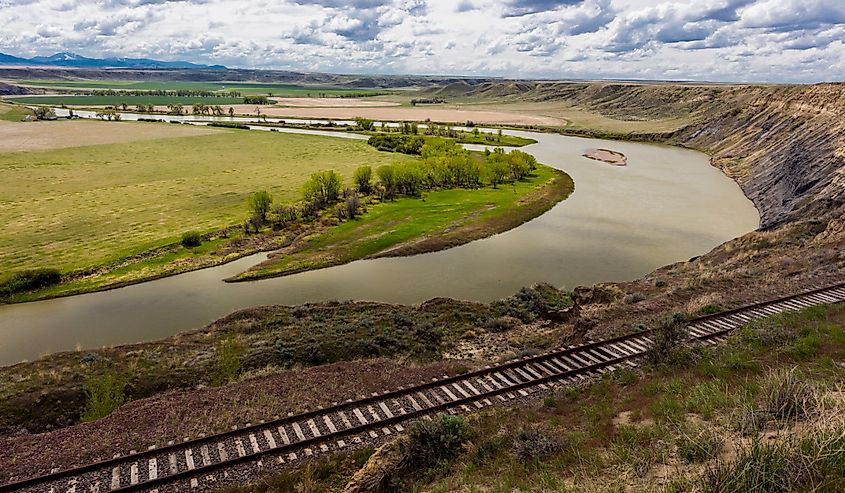 Lewistown is one of the most beautiful cities in Montana. It is a great place to explore, with many attractions and events attracting people of all ages. With a rich history and natural beauty, Lewistown is an ideal destination for those seeking relaxation and exploration. From visiting state parks such as Creekside Park to exploring historical sites like Fort Maginnis Historical Marker, there is always something to do. The rolling hills, picturesque valleys, and stunning sunsets make Lewistown a breathtaking place to visit.
The downtown area has some of the best shopping, dining, and entertainment options. Lewistown is truly a unique spot that will delight any traveler.
Anaconda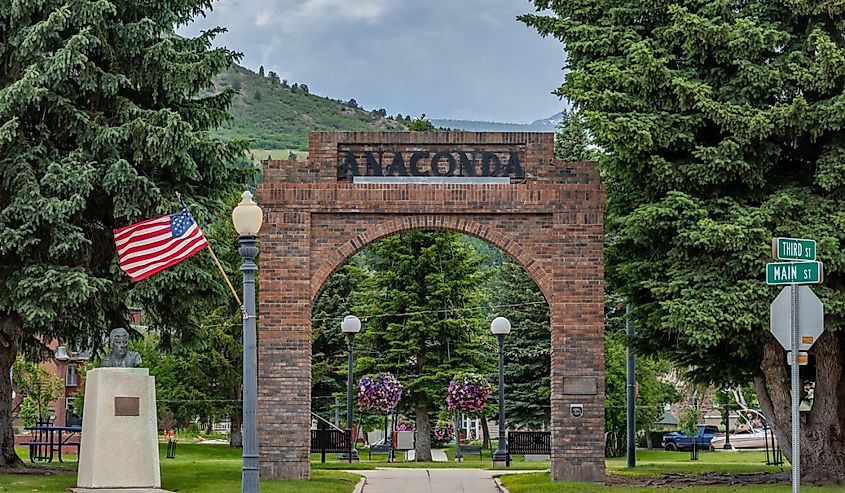 Anaconda is a great city to explore in Montana, and it has so much to offer. It has lush state parks with hiking trails, wildlife, scenic views, and historical sites like the Old Works Golf Course. Here players can learn about mining history.
You can engage in several outdoor activities like hiking and camping, and there is no chance of getting bored. The local wildlife is amazing, and you can spot bald eagles flying above or find moose wading through the marshlands. With a friendly small-town atmosphere, Anaconda makes visitors feel right at home. The city also boasts some of the best restaurants around. Whether you want relaxation or adventure, this is the perfect destination.
Butte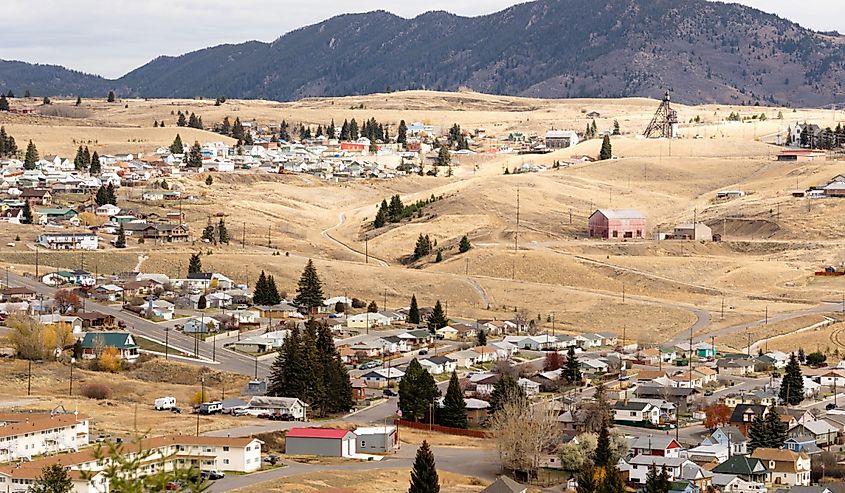 Butte is a breathtaking city to behold. It is in the southwestern part of Montana and offers spectacular mountain views, many hiking trails, charming downtown architecture, and historic mining sites. The city hosts fun festivals throughout the year. However, what makes it stand out is its rich history. Butte was once a booming mining town in the late 1800s and early 1900s, and you can still explore some of the old mines and buildings that remain today.
Explore Butte's rich history at sites like the World Museum of Mining. Tour the Copper King Mansion and Dumas Brothel and learn more about the past. The Copper King Mansion was built in 1890 by Marcus Daly, and it is a stunning reminder of Montana's Gilded Age. The area also features state parks such as Clark's Park with plenty of outdoor recreation opportunities, from fishing and boating to camping and hiking.
Fort Benton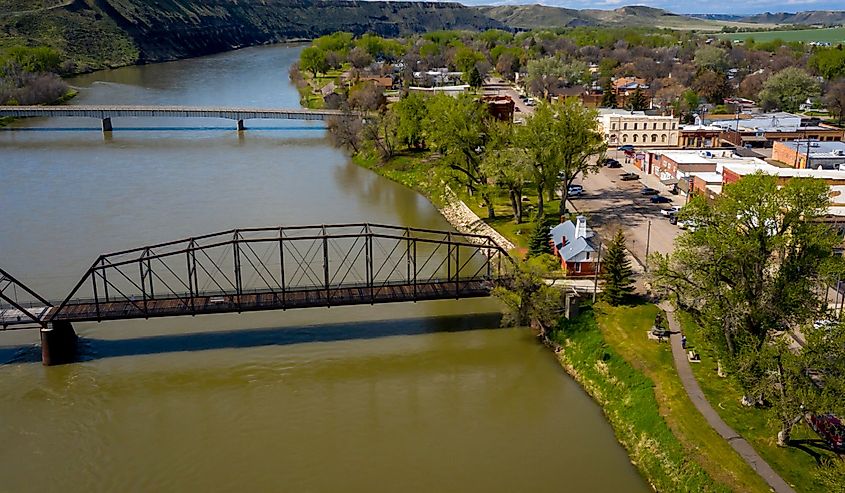 Fort Benton is a stunning city that should be on your list of must-see places. At Fort Benton, history lovers will appreciate visiting landmarks like the Chouteau County Courthouse or exploring one of the many archaeological dig sites. Adventure seekers can take in all the natural beauty with hikes along trails filled with amazing wildlife sightings and breathtaking scenery.
Harwood Lake offers various activities like fishing, kayaking, and paddle boarding for outdoor enthusiasts who prefer calmer waters. No matter what brings you to Fort Benton, there is plenty of nature and relaxation. Whether wandering through charming downtown shops or finding serenity in the gorgeous sunsets across the horizon, you will have a thrilling experience.
Philipsburg
Nestled in the mountains of Montana, Philipsburg is a charming town full of history and adventure. It is an ideal place to explore nature and take in stunning views. Stroll through its historic downtown district and explore its shops filled with antiques and vintage items.
Take a break from sightseeing at one of the many nearby state parks for hiking, camping, fishing, or wildlife viewing. Learn about the area's mining past by visiting some historical sites like Philipsburg Town Park or Shakey Park. The summer months bring vibrant festivals like Music Fest and Art on the Avenue that celebrate local culture and artisans.
Big Sky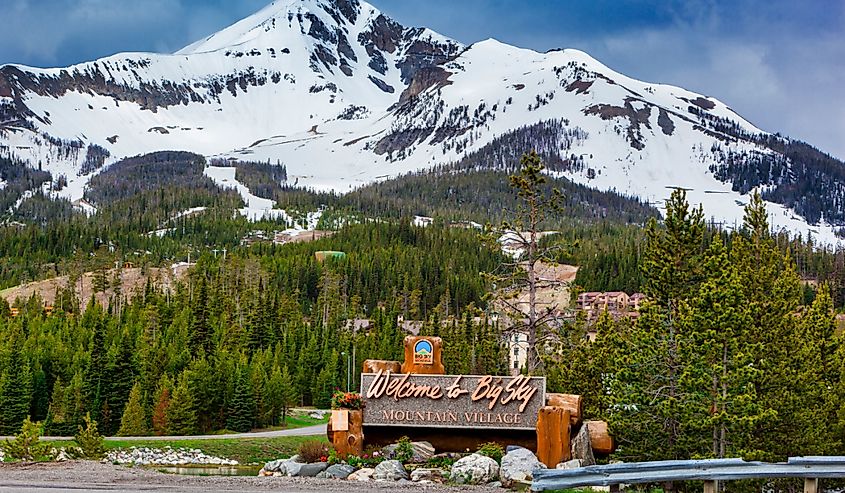 Big Sky has breathtaking views from its mountains and valleys. From the luxurious lodges at Lone Mountain to the nearby charming towns of West Yellowstone and Bozeman, there are countless ways to explore this unique part of Montana.
The Big Sky Resort ski slopes and Moose Creek Flat Campground uniquely allow you to enjoy Montana. It also has incredible historical attractions like Yellowstone Club. Spend your days exploring the numerous state parks, such as Big Sky Community Park, Fire Pit Park, and Len Hill Park. Enjoy scenic hikes, fish on some of the area's premier fly-fishing rivers, or take a kayak out onto one of the glacial lakes in the region.
The above nine most beautiful cities in Montana will provide you with a lifetime of breathtaking views and unique experiences. The mix of vibrant cityscapes, sprawling urban centers, rolling plains, captivating mountain vistas, and charming small towns is incredible. With so much beauty surrounding them, it is easy to understand why people love visiting these remarkable cities in Montana. No matter which city you visit first, your journey in Montana will be filled with amazing adventures!