9 Cutest Small Towns in Oregon
Oregon is well known for its beautiful scenery, which ranges from its stunning coastline to its lush woods and majestic mountains. Numerous little communities radiate charm, tucked away in this stunning natural setting, and extend a warm welcome to guests. Each of these communities has something special to offer, from their distinctive qualities to the presence of gorgeous rivers, lakes, and parks. Oregon's cutest small towns are a great pick for anything from a short getaway to an extended stay.
Astoria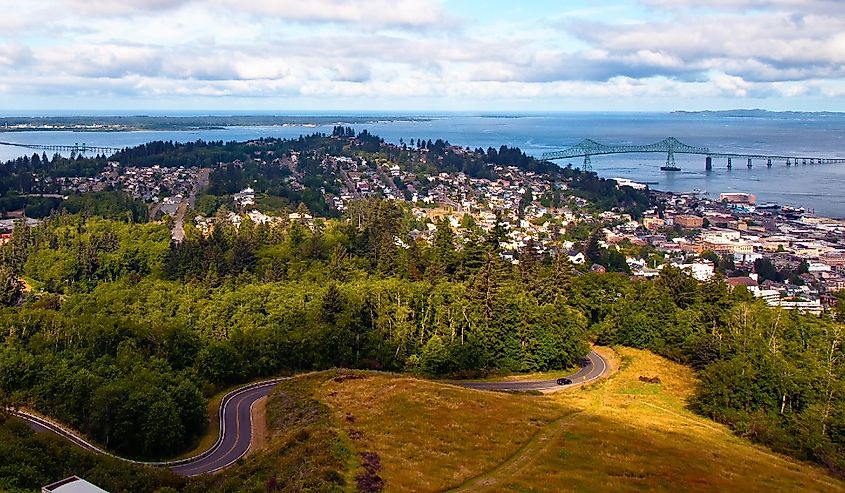 Astoria sits where the Columbia River and the Pacific Ocean meet, skillfully blending history with its local natural attractions. This town, famous for its lovely shoreline and Victorian architecture, has spectacular views of the Astoria-Megler Bridge. Visitors often spend time at the Columbia River Maritime Museum or wandering along the picturesque Astoria Riverwalk, which follows the water's edge. History buffs can also enjoy Fort Stevens State Park, which is an old WWII site, or check out the Fort Clatsop Memorial. The Young River Falls is an excellent spot to cool off and have a picnic after getting a workout on the Cathedral Tree Trail. Astoria has plenty of historical landmarks and natural sights to enjoy; take them in on tour, or discover the town on your own.
Cannon Beach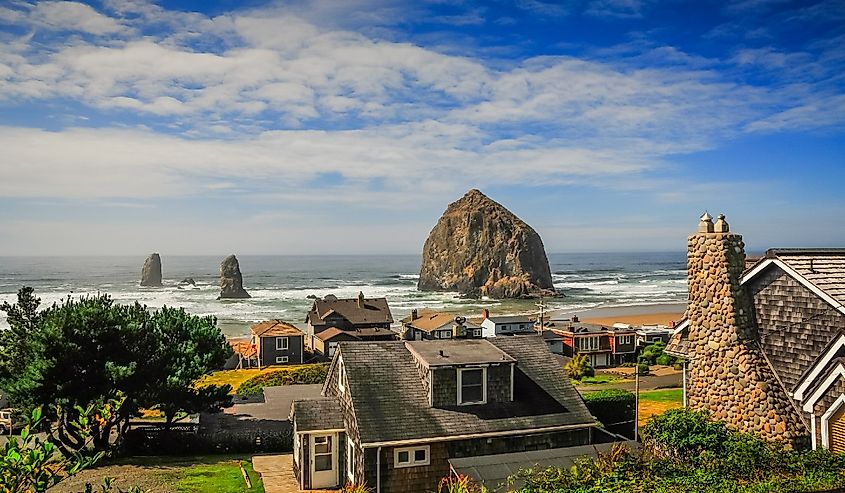 Cannon Beach, located along the picturesque Oregon Coast, is a picture-perfect community known for its breathtaking shoreline and recognizable Haystack Rock. This quaint seaside resort is home to lovely beaches, adorable shops, and art galleries. Take a leisurely stroll along Cannon Beach's white sands or explore the tidal pools at Haystack Rock. For those who love the outdoors, a trip to Ecola State Park is a must because of its expansive vistas and hiking paths. Take the kids up to Hug Point and explore the sea caves, waterfalls, and tide pools. To see the wildlife, Cannon Beach has boat tours, or visitors can opt to hike to Crescent Beach and see marine and land animals like seals and birds. There is no time of day that is not stunning in this adorable picturesque small town steeped in nature and views so amazing no one ever wants to leave.
Hood River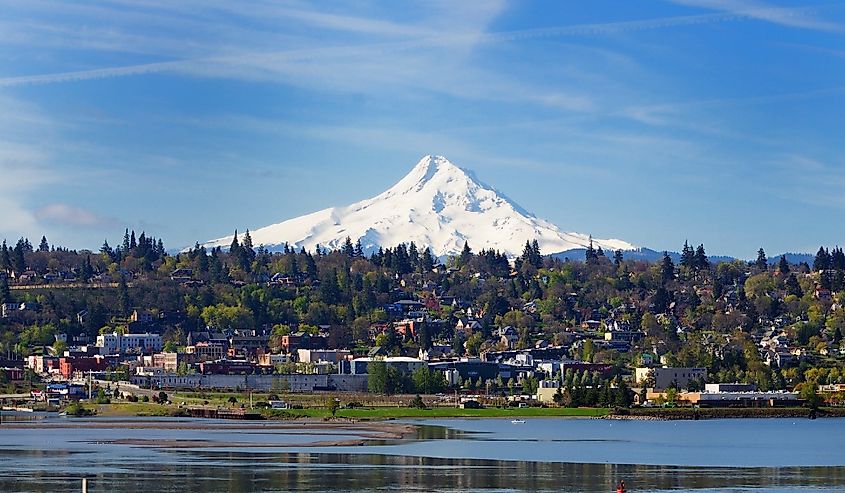 Hood River, tucked away in the middle of the Columbia River Gorge, is a haven for outdoor lovers. This bustling small mountain town is well-known for its opportunities for wind-related activities, hiking, and mountain biking. Windsurfers and kiteboarders are keen to enjoy the Columbia River's tremendous waters as Mount Hood rests peacefully in the background. Visitors can enjoy fresh local produce from places such as Mt. View Orchards in the lovely Hood River Waterfront Park and the Hood River Fruit Loop. The Elk Meadows Trail takes visitors to the highest point in Oregon and offers amazing panoramic views of the surrounding area and beyond. Planning a trip in June? The lavender fields in Hood River are a sight to behold, with many different types of lavender that visitors can snap photos of or even purchase. This amazing town has ample charm and a light-hearted atmosphere.  
Baker City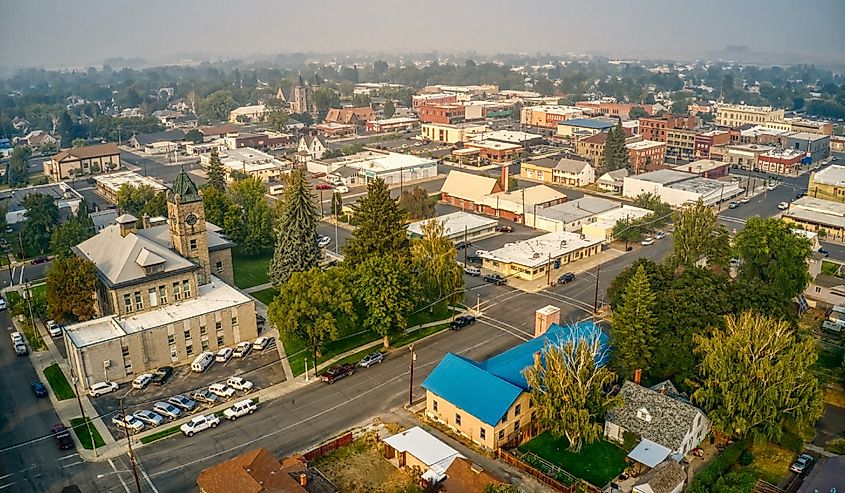 Baker City is a charming town with a strong cultural culture tucked away in the eastern region of Oregon. This small town offers the best of both worlds with an upbeat downtown area and countryside activities. Take a stroll along Main Street, filled with quaint stores and old structures. Explore the stunning scenery of the surrounding Wallowa-Whitman National Forest or visit the Baker Heritage Museum to learn about the town's pioneer history. Visitors can partake in outdoor pastimes like skiing, fishing, and hiking or relax and take in the quaint atmosphere of this Eastern Oregon treasure. Experience the beautiful countryside at Halfway, the perfect getaway for outdoor attractions like horseback riding, boating, snowmobiling, and more. No matter the desired pace of the trip, Baker City has plenty to offer and so much to see.
Silverton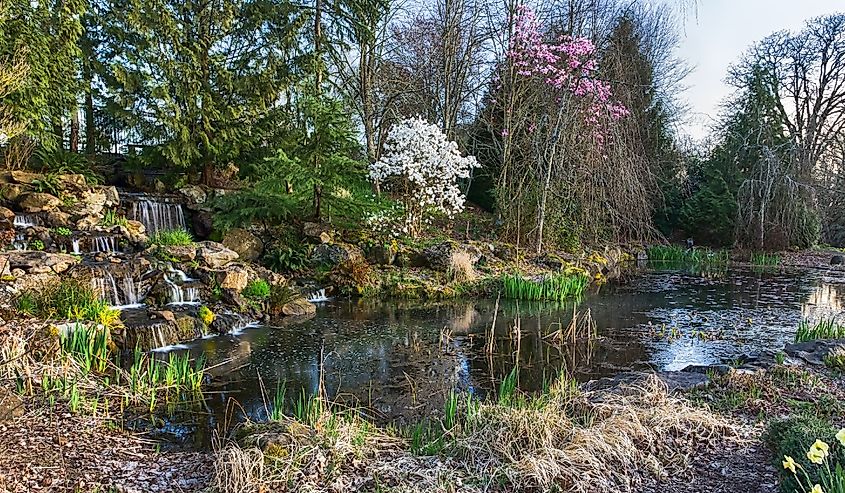 Silverton is an adorable and peaceful small town that took its name from the silver stream of water running throughout the downtown area. Visitors can easily explore every corner of this town, from its verdant countryside and the breathtaking Silver Falls State Park. The community is renowned for its stunning Victorian homes and vibrant gardens. Experience the wonders of Oregon's biggest state park, where visitors are welcome to trek through old-growth woods, marvel at stunning waterfalls, and have picnics along the iconic Silver Creek. For trips made during the spring and summer months, check out the beautiful Oregon Gardens, which hosts 20 themed gardens on its 80 acres of land with plenty of trails and florals to see.
Manzanita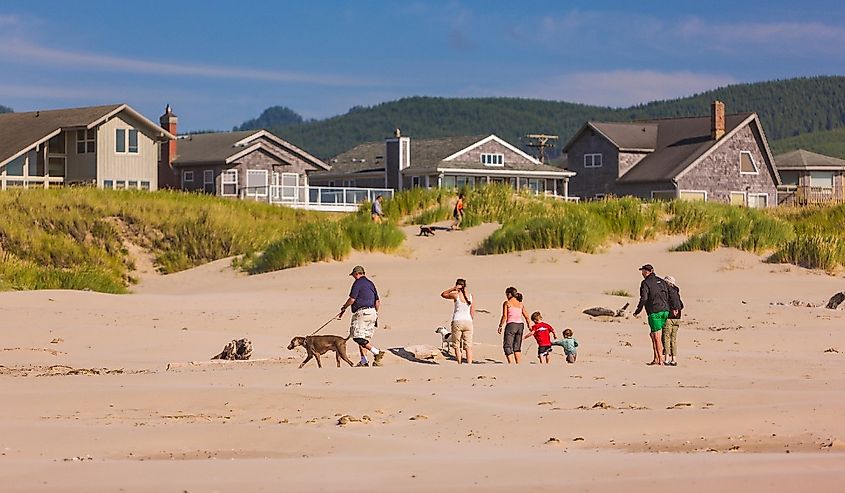 Manzanita, located on the picturesque Oregon Coast, offers gorgeous sandy beaches and mesmerizing ocean vistas. This serene village is the ideal getaway for those looking for peace and beauty in nature and to lounge on the beach. Manzanita Beach is seven miles long. Take a leisurely stroll there or check out the neighboring Nehalem Bay State Park, where you can kayak, fish, or go hiking. Take a break from the beach and relax at one of the local wineries, restaurants, or pubs that all serve amazing options. For visitors on an extended stay, take a day to drive up to Rockaway Beach for more isolated waterfront relaxation.
Joseph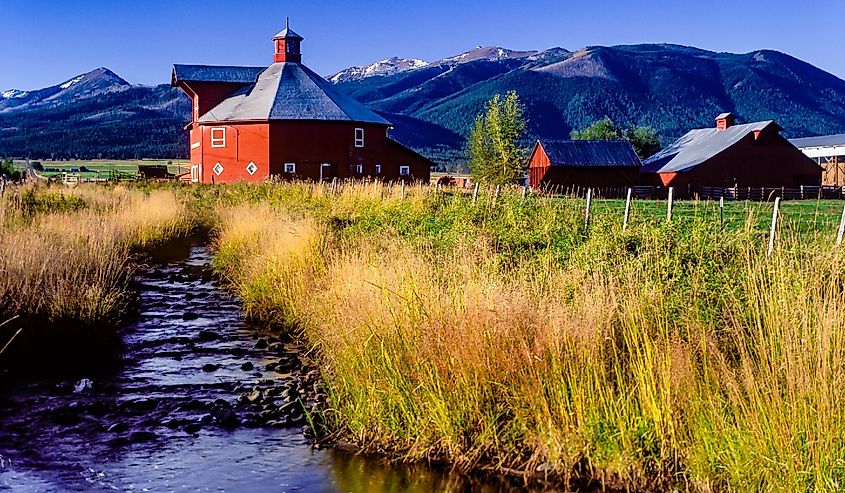 Joseph tucked away in the lovely Wallowa Valley, is surrounded by breathtaking mountain views and the crystal-clear waters of Wallowa Lake. The Wallowa Lake Tramway, which is close by and provides spectacular panoramic views, is one of many of Joseph's attractions that contribute to its thriving art scene. Explore the colorful galleries and studios, or try your hand at outdoor activities like horseback riding, fishing, or hiking. This cute small town has many historic heritage sites, a discovery center, galleries, museums, and gravesites for history buffs to explore. For a relaxing stay, rent a boat out on the lake and float in the calm waters under the sun, or book an appointment at the local spa.
Bandon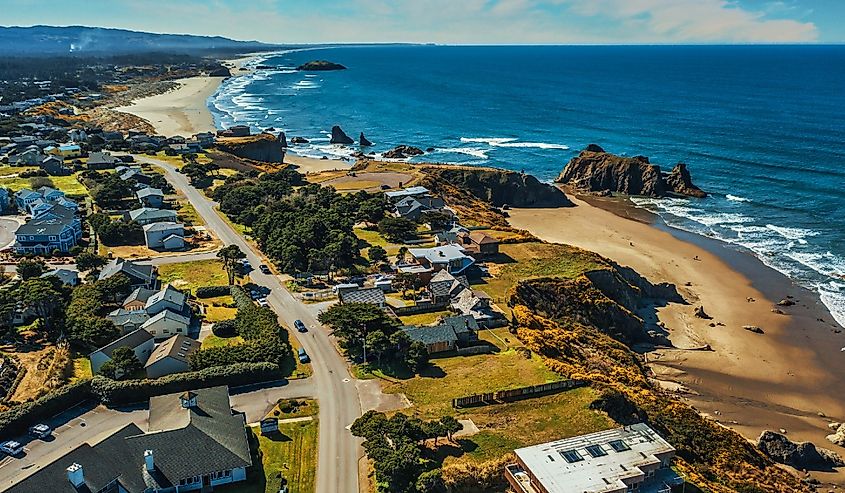 Located along the stunning Southern Oregon Coast, Bandon is a lovely town noted for its magnificent beaches, charming Old Town neighborhood, and distinctive rock formations. Towering sea stacks and immaculate sandy coastlines make up the town's distinctive coastal backdrop, making it a sanctuary for beachcombers and photographers. Visit the Old Town's charming boutiques and art galleries or indulge in the excellent seafood served at neighborhood restaurants. At the renowned Bandon Dunes Golf Resort, which provides beautiful ocean views, golfers can enjoy the scenery and the greenery. Visit the close-by Face Rock State Scenic Viewpoint, with its unique rock formations, and take in the expansive views of the Pacific Ocean.
Sisters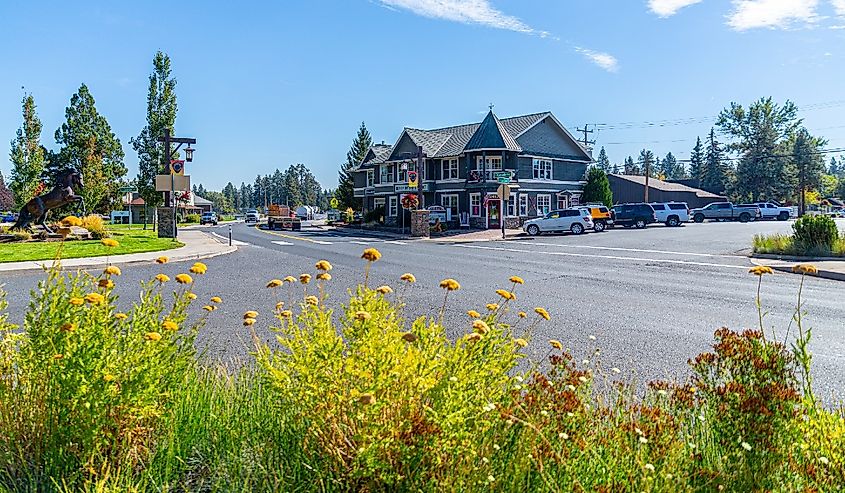 Sisters is a lovely small town with a Western feel, nestled away in the Cascade Mountains' foothills. It is the perfect year-round destination with plenty of activities offered to visitors for all seasons. This community has a distinct cowboy flair and is well-known for its yearly Sisters Rodeo. Discover the charming boutiques and galleries on the town's main street or go on an outdoor adventure in the adjacent Deschutes National Forest. Take a walk along Peterson Trail or check out the stunning Sahalie, Koosah, or Proxy Falls. Visitors can also relax at the Shibui Spa and spend time in the local galleries. Bring the kids over to the Village Green City Park and have lunch to fuel up for the trails around the park.
The small villages in Oregon are the perfect getaway for visitors, winning them over with their own adorable charm and breathtaking natural settings. Each town offers a distinctive and unique experience that sets it apart from the others, from the historic alleyways of Astoria to the stunning coastline of Manzanita. These little towns in Oregon are by far the cutest, and as a bonus, each has something unique to offer, whether the trip is for outdoor experiences, cultural delights, or just a quiet vacation. Discover the hidden beauties that make these places genuinely alluring by exploring their rivers, lakes, and parks and immersing yourself in their local culture and history. Set off on a tour to discover the friendliness and beauty of Oregon's cutest small towns.