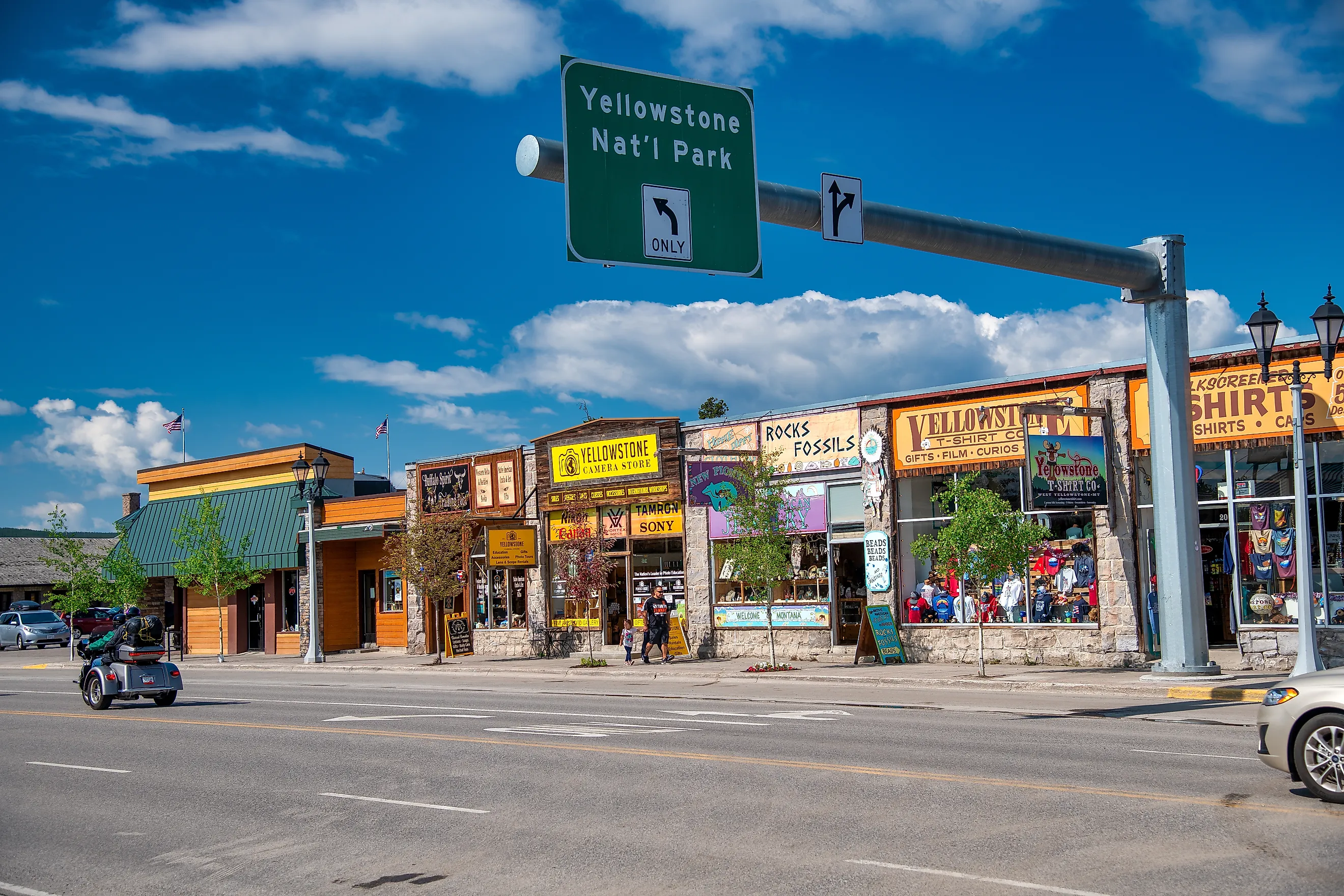 8 of The Friendliest Towns In Montana
Montana is a beautiful, mountainous state. It's best known as the home of grizzly bears and golden eagles and offers city dwellers an opportunity to get outside and see the splendors of the wild west. Several notable mountains reside within this vast state, including Granite Peak and Big Horn, which is in Yellowstone National Park. 
Montana is one of the most northern states in the USA, but that doesn't mean the locals are cold-hearted! Far from it. Montana is known for its welcoming demeanor and friendly locals who share a connected history despite the vast expanses of wilderness which separate them. Check out the friendliest towns in Montana, offering unique opportunities to explore the beauty of nature, all in the company of the friendly residents who call Montana home. 
Belgrade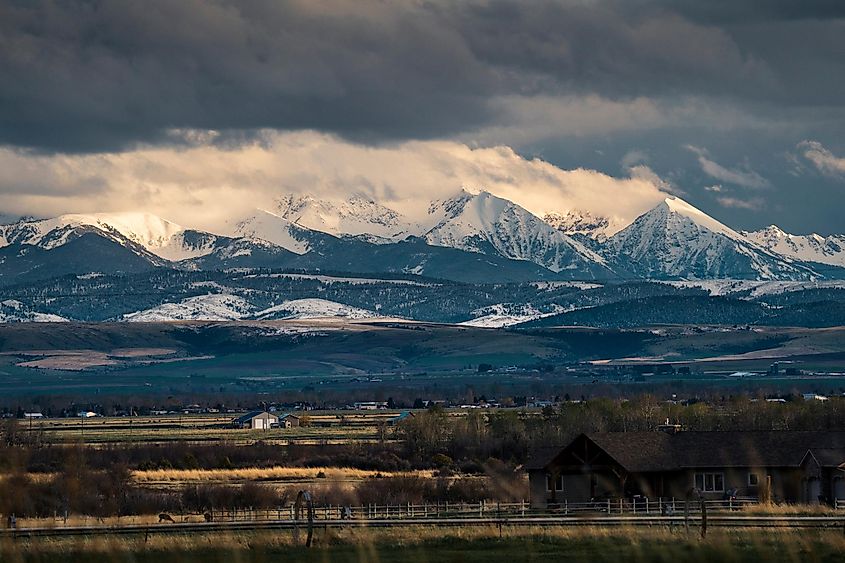 Belgrade is in Gallatin County in southwestern Montana. It's one of Montana's most significant and largest towns, which is not a county seat. It's a proud, independent town that began as a railroad town when the Northern Pacific Railroad pushed right through the city's future location. Commonly known as the Princess of the Prarie, Belgrade offers some spectacular natural views. But it's not just this town's natural splendor that draws visitors! Belgrade is a small, close-knit community that provides a chance to rest from the chaotic world. 
Some great places to rejuvenate and mingle with the locals are Lewis and Clark Park. This lovely park is one of the best spaces to indulge in nature, all while spending time with the friendly town folks. Be sure to bring a skateboard or roller skates if you enjoy that sort of thing! Their skate park is perfect for anyone wanting a bit of adventurous fun. Be sure to visit the Bar 3 Bar-B-Q! Located near Lewis and Clark Park, it's a great spot to refuel after a fun day in nature. The warm atmosphere will draw you right in and make you feel at home. 
Dillon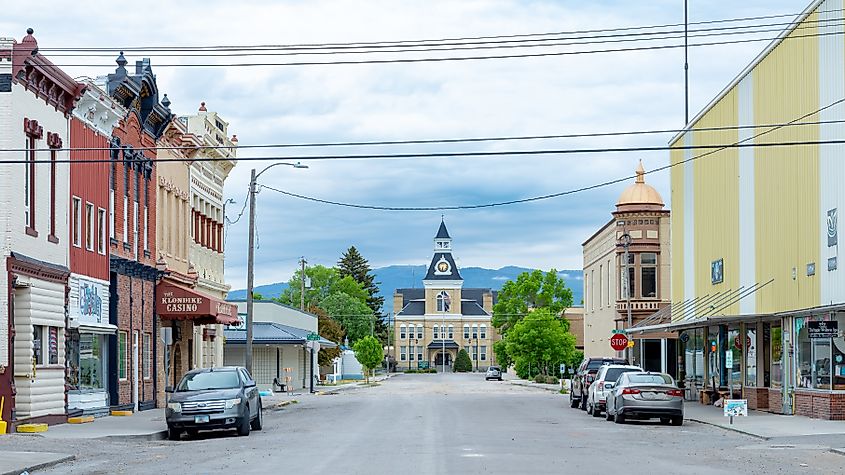 Dillion is a small town of approximately 5,000 residents in Beaverhead County. Surrounded by vast mountains and forests, this small town offers warmth and hospitality in an otherwise massive wilderness. The locals of Dillion are known for their welcoming spirit, with even their community website starting with a warm "hello," and "welcome!" 
The Black Deer and Owen Ditch Creeks are two notable waterways in this small town which add to its natural, rustic charm. The Beaverhead River, which is significantly more extensive and gives the County its name, is just outside the town's borders. Each of these rivers, both big and small, offer unique fishing experiences. 
Fishing is a favorite pass time for the townsfolk. If you want to mingle and get some fresh air, visit one of the town's small creeks or the neighboring Beaverhad River. After a relaxing day exploring these waterways, check out the Angler Village Motel and Cafe! 
Much like the Bar 3 Bar-B-Q of Belgrade serves as a favorite gathering space, Angler Village is where to mingle. Sit in the beautiful coffee lounge and make new friends while enjoying the best coffee in town. 
Choteau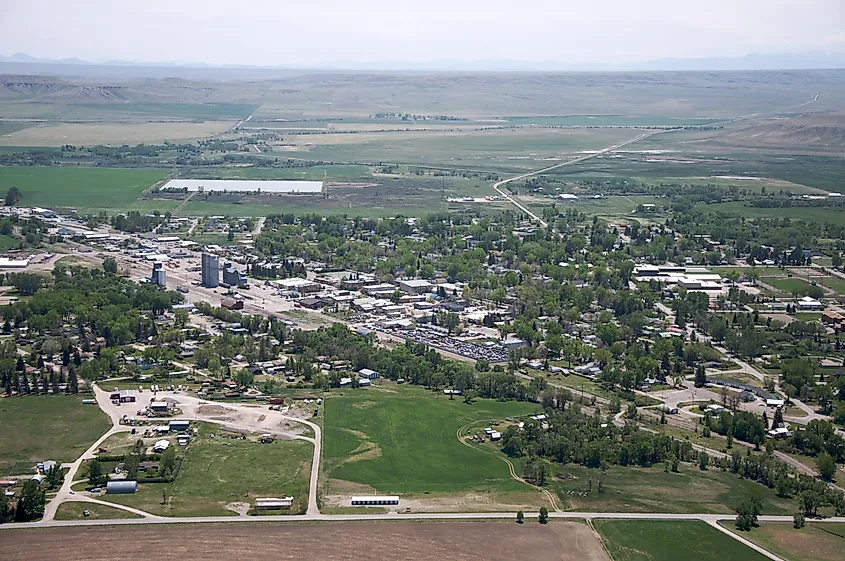 Choteau is a beautiful, rugged town on the Rocky Mountains foothills. The people are proud and independent. Most are descendants of farmers, tradesmen, and miners who journeyed west in the late 1800s to establish a regional trading post. The town later got its name from a prominent French fur trader, Pierre Chouteau Jr, who purchased most of the land in the 1900s. 
Today, Choteau is known for its extraordinary natural beauty and rugged existence. The neighborhood prides itself in caring for its environment and peaceful coexistence with nature. You'll find the folks here fascinating and charming while offering a unique perspective on life. 
The local campground is a great place to spend a few nights, but be sure to visit in the summertime! Not only is Montana frigid in winter, but there's no running water or plumbing off-season. You'll also get the town's best nature experience since all the local wildlife will be out and about. 
If you are not a fan of camping in the wilderness, don't worry! There's plenty to do in town as well. The Old Trail Museum is an excellent place to spend a few hours, giving you a deeper connection and appreciation for the surrounding area and community. 
Butte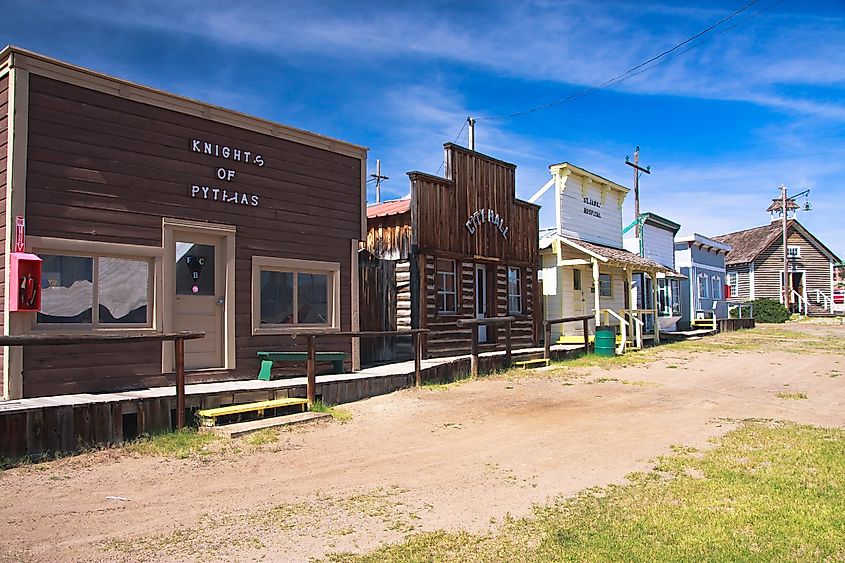 Butte is a unique neighborhood since it's neither a town nor a county. It's what's known as a consolidated county town, which means it has local and state authority. Therefore, it's also known as Butte-Silver Bow County. 
However, there are other fascinating aspects of this town. Europeans settled this region in the mid-1800s. It was an excellent source of metals. To this day, Butte's known for its vast, abundant hills and retains its old nickname: "the richest hills on Earth." 
Throughout its history, Butte held a reputation as a welcoming community. Even President Teddy Roosevelt noted how welcoming and happy this township was when he visited. To better understand the local history and culture, visit the World Museum of Mining! Much like The Old Trail Museum of Choteau, this mining museum provides a unique glimpse into the history of this rugged town. 
The Mineral Museum is nearby, adding a fantastic peek into the region's natural resources. After a long day of exploring the local history, stop by one of the many restaurants and pubs, including MacKenzie River Pizza, and get to know the welcoming people in town. 
West Yellowstone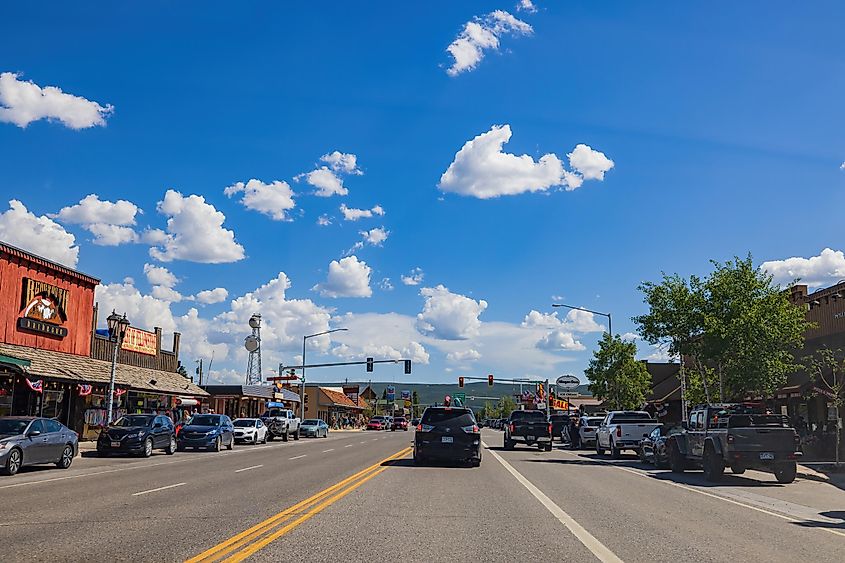 West Yellowstone is the perfect getaway town located on the doorstep of Yellowstone National Park. It's just a few miles south of the Yellowstone Airport and has routes 20 and 191 running through it, making it the perfect place for travelers! 
It holds some of the best sites for outdoor adventurers, regardless of the season you choose to visit. The West Yellowstone Shooting Sports Association is a fantastic experience just outside the town's border. It's a great place to get a feel for the local vibe and enjoy time with the folks in the region. 
West Yellowstone is a rugged, western-themed town offering tourists an opportunity to experience a slower-paced life. Arrowhead Lodge is ideal for resting and warming up after a long day outside. Or, spend a restful evening at the Grizzly Lounge and get a good taste of the delicious food and drink of West Yellowstone. 
Stevensville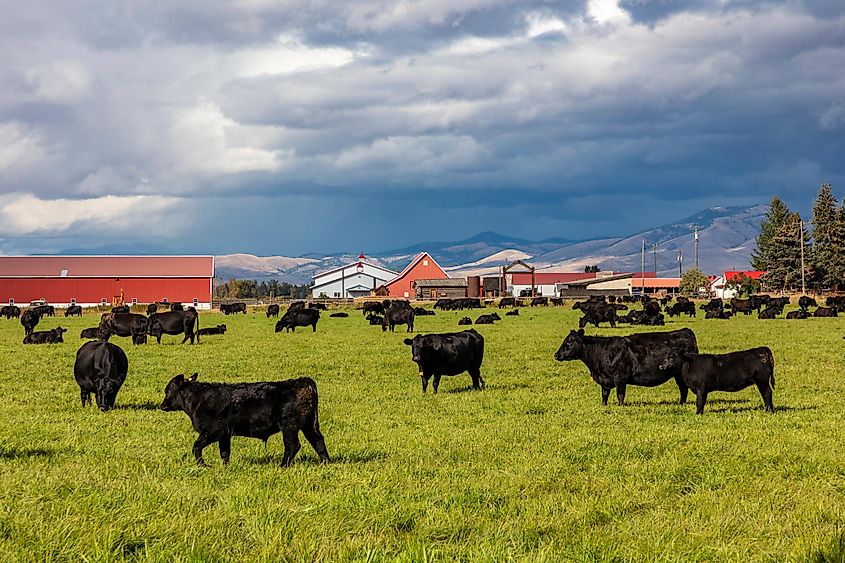 Stevensville is also known as "where Montana began," thanks to its founding 40 years before the state became part of the Union. Saint Mary's Mission Church marked one of the first times European missionaries entered the region and established a permanent residency. You can still visit this historic site by appointment and tour the beautiful building. Although appointments aren't necessary, they provide an opportunity for a complete experience of the old structure and its story. 
Located just two hours west of Butte township, these two towns complement one another despite their differences. While Butte is known for its warm demeanor, Stevensville's locals are better known for their pride in their cultural history. However, they're willing to share their heritage with anyone who listens! 
The Stevensville Hotel is a great spot to experience a traditional immersion in the town's past, being a fully renovated hospital built in the 1800s. Like the townspeople, the Stevensville Hotel focuses on maintaining an authentic historical site. Most of the furniture is rustic, as well as the interior design, but they also provide all modern conveniences, including wifi. 
Big Sky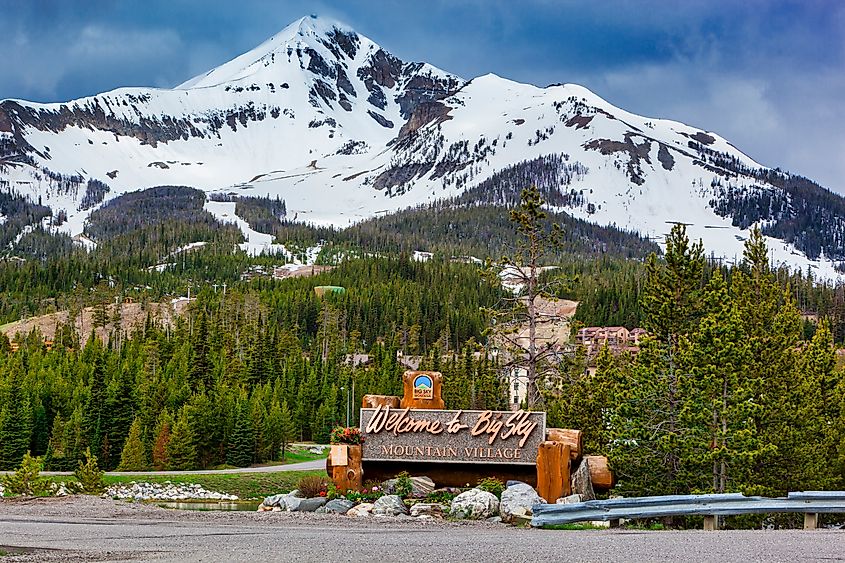 Stevensville isn't the only historically rich and diverse town in Southwestern Montana! Big Sky was founded in 1890 as a homesteading zone for people traveling northwest from the east coast. Augustus Crail established one of the biggest homesteads in the region, which still stands today! 
However, most tourists don't visit Big Sky for its history (although the Crail Homestead is definitely worth checking out). The Big Sky Resort opened in the 1970s and provided fun outdoor activities for the adventurous visitor! It's also an excellent opportunity to experience the town's culture since many townfolks like to spend their time exploring the slopes, hiking trails, and more that this resort offers. 
Lone Mountain is another fantastic place for those seeking a more natural immersion in the local town's environment. The adventurous locals love skiing and snowboarding over this mountain, especially in the winter, so come prepared for a unique, snowy experience. 
East Helena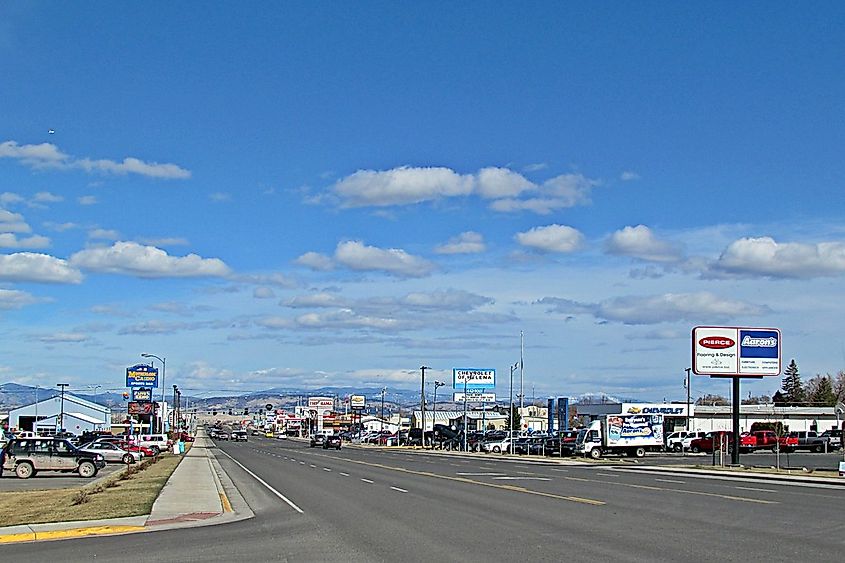 After a stunning and action-packed visit to Big Sky, a trip to East Helena will provide a chance to unwind and indulge. About two and a half miles north of Big Sky, East Helena is a great spot to wrap up your trek across Montana with tasteful lattes and small-scale hiking trails. 
The Grove Hiking trail is ideal for outdoor lovers unprepared to climb a mountain. This semi-easy trail gives visitors an extraordinary glimpse into the surrounding splendor of this small town. There are plenty of opportunities to chill out with the residents at local coffee shops, pubs, and creative outlets! 
Leilani's Lattes is a special place in town, offering top-notch coffees and friendly staff. The friendliness of the team is one of the most appealing aspects of this small-town cafe and ensures everyone feels a warm welcome as soon as they enter! 
In Conclusion
Montana is a fascinating state with huge mountain ranges, vast lakes, and fantastic views of the sky. Despite its open landscape and expanses of wilderness, Montana is a very interconnected state with eight airports and many primary highways. 
They're also an interconnected community, sharing history and cultural practices. Horses are an essential part of this state's culture, with cowboys, ranchers, and horse shows playing a necessary role in shaping their past and will play a significant part in their future. Montana is an excellent place to experience a warm, welcoming culture steeped in history and share a bright view of the future.