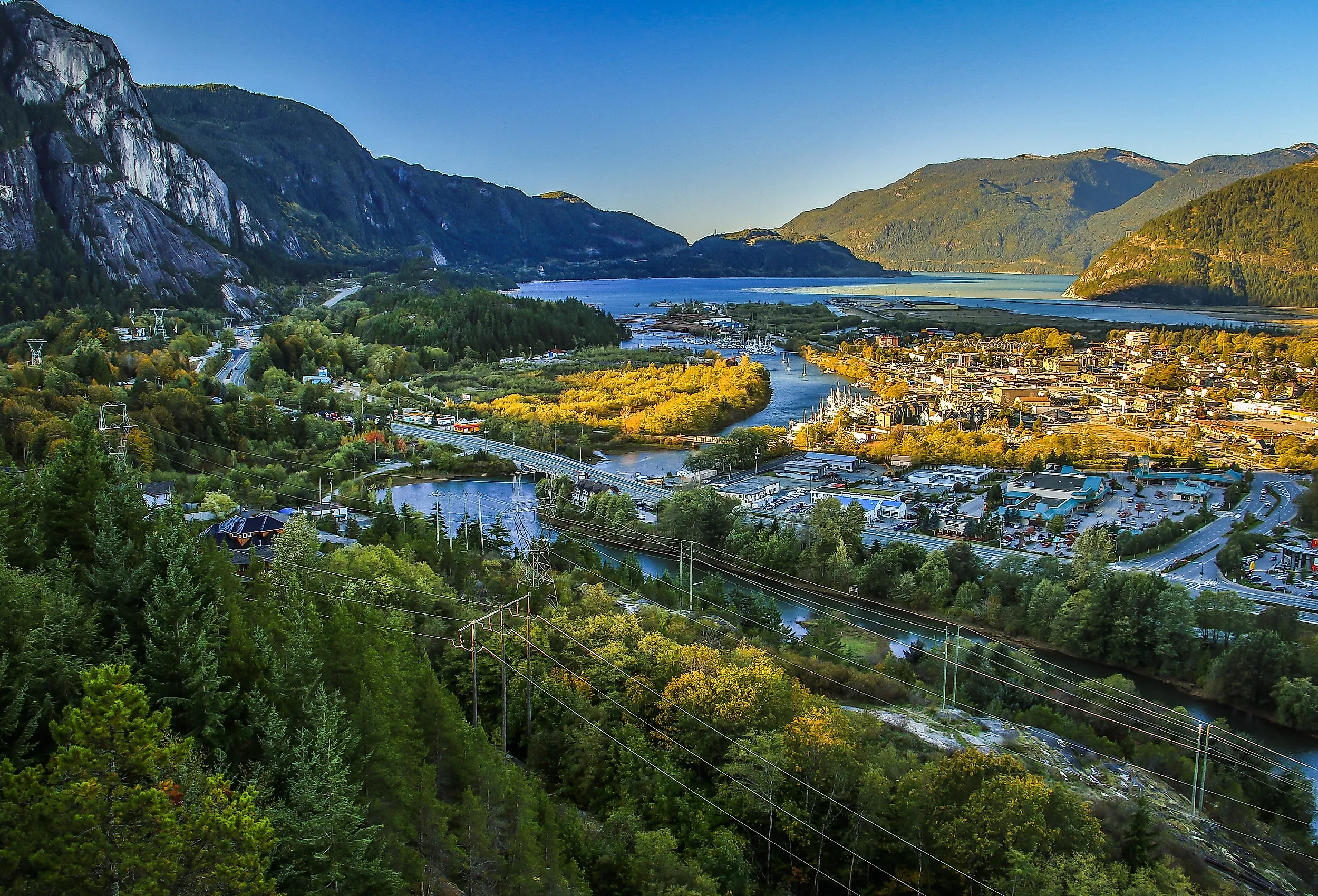 7 Cutest Small Towns in the Rockies
The Rocky Mountains are a gorgeous range of mountains spanning North America for over 3,000 miles. Their most northern point lies in the Canadian provinces of British Columbia and Alberta, and stretches south through the US states of Idaho, Montana, Wyoming, Colorado, and even New Mexico. This impressive landscape features gorgeous vistas, lush forests, abundant wildlife, and charming mountain towns. Though the range does hit a number of larger cities, it is the cute small towns dotted among the towering peaks and foothills that really showcase the true charm and character of the region. From snowy mountain views and frozen lakes to quaint towns nestled in foothills, the Rocky Mountain range has many hidden gems to explore.
Banff, Alberta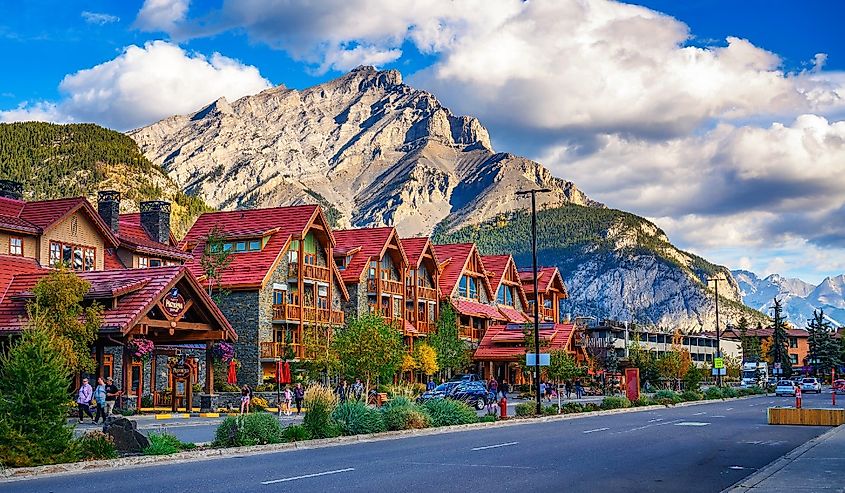 Banff is a small town of roughly 7,850 people located in the Canadian province of Alberta. Known for its stunning landscape and abundant wildlife, Banff National Park is a popular tourist destination for many who come to see the beauty of the Rocky Mountains. The peaks of both Mount Rundle and Mount Cascade are visible from town, and create a majestic backdrop, while the nearby Lake Louise is a marvel of nature with its clear glacier-blue waters. The surrounding parkland is full of animals such as deer, elk, and bears, and offers an abundance of recreational activities, from hiking to canoeing, skating, or mountain climbing. For those looking for a relaxing stay, famous chateaus, such as the Fairmont Banff Springs and Fairmont Château Lake Louise, await, with hot springs and a wide array of restaurants for a must-visit location full of Canadian charm.
Telluride, Colorado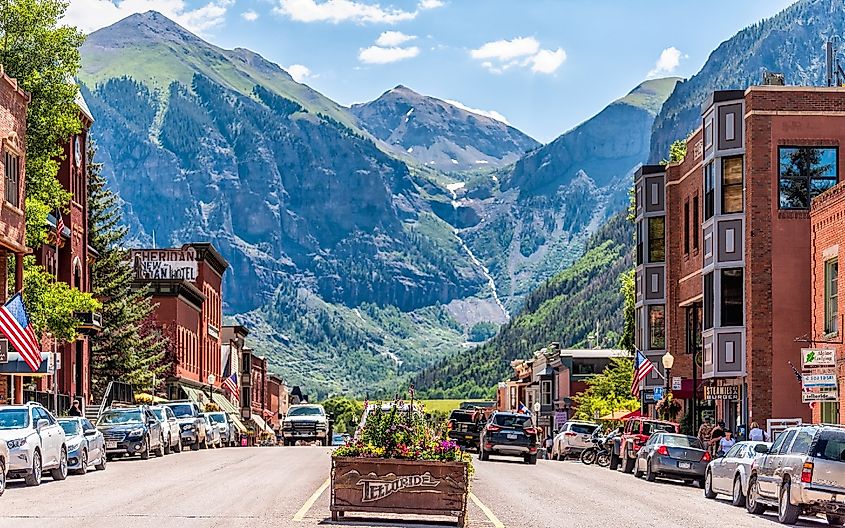 Telluride is a town of some 2,600 people in the southern part of Colorado. Nestled along the San Miguel River at the foot of the San Juan Mountains, part of the larger Rocky Mountain range, the town was once a mining town. It features a large number of historical landmarks and buildings, from the local Historical Museum to the Sheridan Opera House. In more recent years, the town has been a popular destination for outdoor lovers, especially skiers.
In warmer months, hiking, rafting, and mountain biking are also popular, and the area has more than 30 hiking trails ranging in difficulty from mountain climbs reaching 4,300 m to scenic strolls. Telluride is also home to a number of events and festivals, such as ultra runs like the Hardrock 100, the Imogene Pass Run, and the Fall Tilt mountain biking event. The town is also well known for having impressive food and wine options, including a number of award-winning restaurants and the Food and Wine Festival.
Taos, New Mexico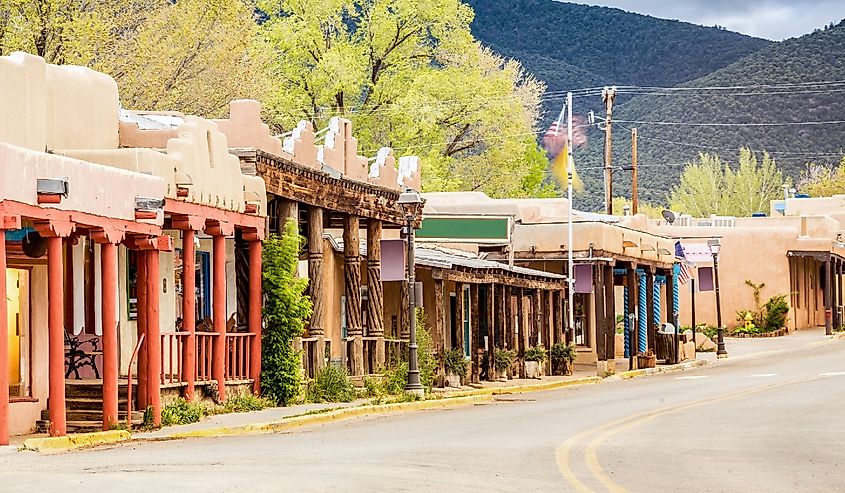 The town of Taos lies towards the end of the Rocky Mountain range, beneath the Sangre de Cristo Mountains. The area has a rich history dating back over 1,000 years, and features traditional adobe buildings. The Taos Pueblo is the only Native American community designated as both a  National Historic Landmark and a UNESCO World Heritage Site.
Towering mountain peaks overlook these distinct dwellings for a postcard-like view. The region is also known for its many galleries and artists. Visitors can enjoy walking tours, exploring the Rio Grande Gorge on foot or by water, and skiing in the mountains.
Jackson, Wyoming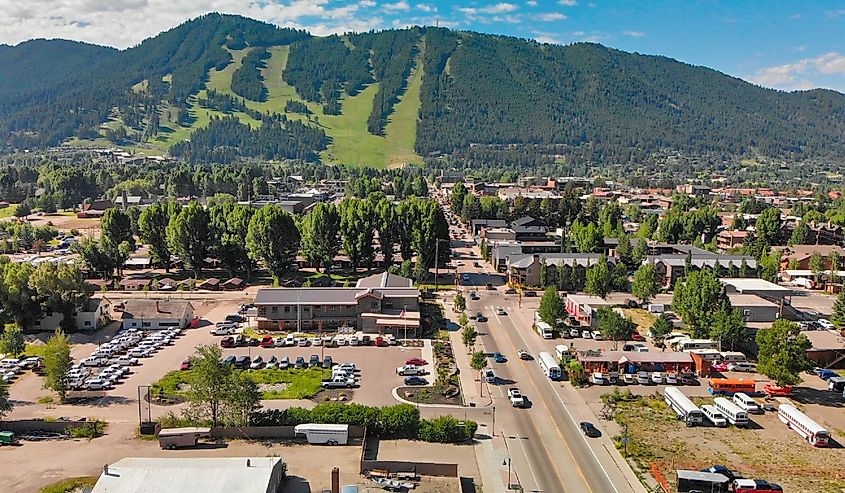 The town of Jackson is another cute small town in the Rockies located in Wyoming. Sitting in the Jackson Hole Valley, it is popular as a ski destination and is home to a number of resorts. With both Grand Teton National Park and Yellowstone National Park close by, this charming town boasts stunning sights. These beautiful natural areas offer gorgeous views, hiking, and exploration opportunities. The region is also located beside the National Elk Refuge, which is home to a large population of wild elk. The rocky mountain peaks that overlook the town are the Teton and Gros Ventre mountain ranges.
Park City, Utah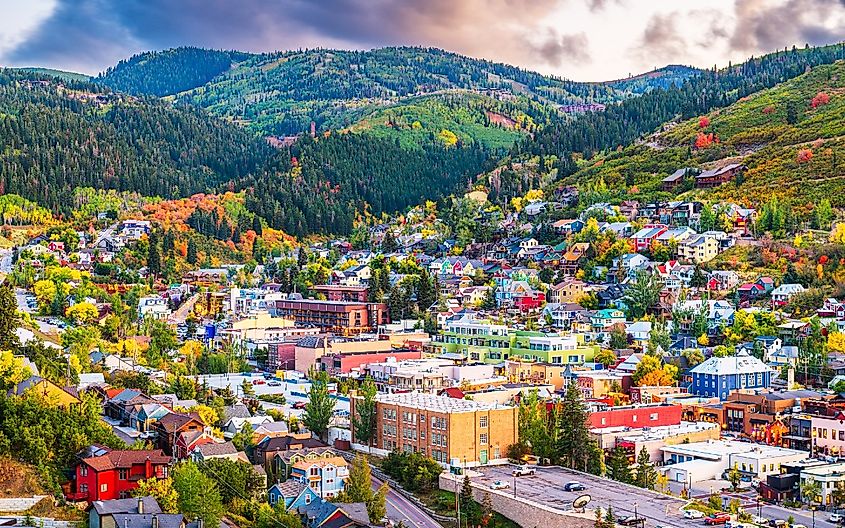 Park City, Utah, in the north portion of the state, has a population of 8,500 and is another charming mountain town. Surrounded by the Wasatch Range of the Rockies, the area provides scenic views, gorgeous ski slopes, and resorts. Many visitors come to the region to experience exceptional ski conditions, including exploring the Utah Olympic Park, built for the 2002 Salt Lake City Winter Olympics. Aside from skiing and outdoor recreation, Park City has a small-town feel, with 19th-century architecture dotting its charming downtown area. It is a great place to experience quaint mountain town vibes, beautiful Rocky Mountain views, and easy access to world-class outdoor activities.
Stanley, Idaho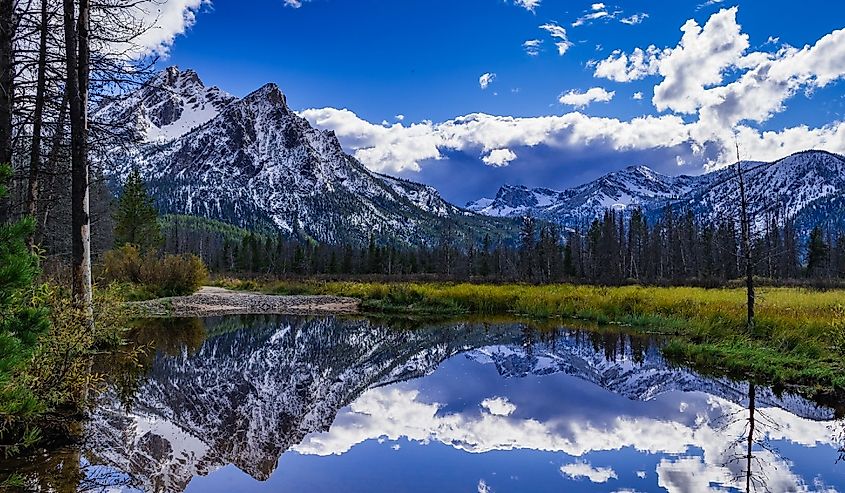 The tiny town of Stanley, in the state of Idaho, is certainly one of the smallest towns along the Rocky Mountain Range. With a population of approximately 120 people, this quiet little corner of the world is the perfect place for a mountain town escape. This cute small town boasts some truly impressive mountain views with majestic peaks overlooking the beautiful Sawtooth Valley. The town has a strong sense of community and often has festivals and local events visitors and townspeople can enjoy. Summers boast Street Dances while winter brings the Stanley Winterfest, and farmers' markets, local shops, and eateries are open throughout the year.
Crested Butte, Colorado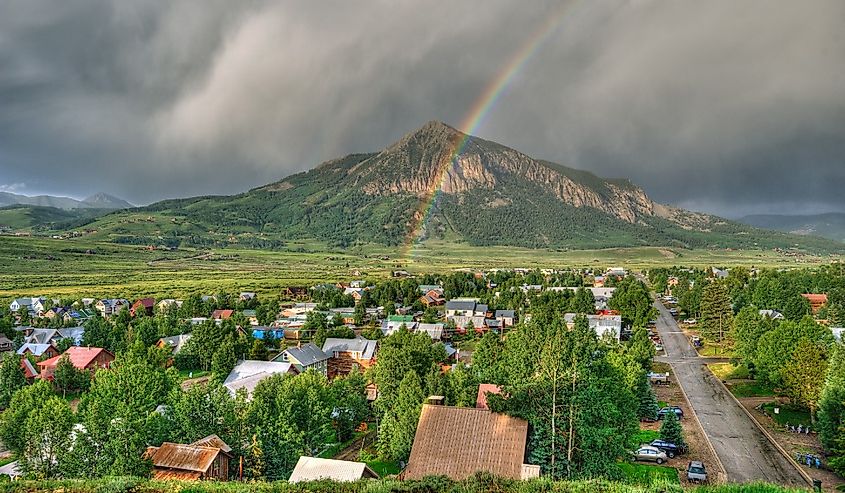 Crested Butte is another stunning mountain town in Colorado along the Rocky Mountain Range. Known for its skiing, the Crested Butte Mountain resort is one of the most popular draws to this picturesque town. Cross-country skiing is also popular here, and there are a number of beautiful trails. In warmer months, Kebler Pass and surrounding areas are great places for hikes, where autumn leaves stand out against stoic mountain peaks. A cute downtown area has all the charm of a mountain village, with local shops, restaurants, and cabin-style buildings mixing with larger-scale resorts and spas. It is an ideal destination for those looking for a mountain vacation full of charm.
From British Columbia, Canada, to New Mexico, there are adorable cute small towns dotted all along the Rocky Mountain range. Their rich mining history, gorgeous views, and excellent recreational opportunities continue to make them popular travel destinations for everyone from skiers to those looking for a quiet getaway. Mountain towns have a special kind of charm that showcases both the community feel of the area and the respect and awe of the majestic natural landscape. Each of these towns has its own unique look and feel, but each offers a great chance to take in the beauty of the impressive Rocky Mountain Range.