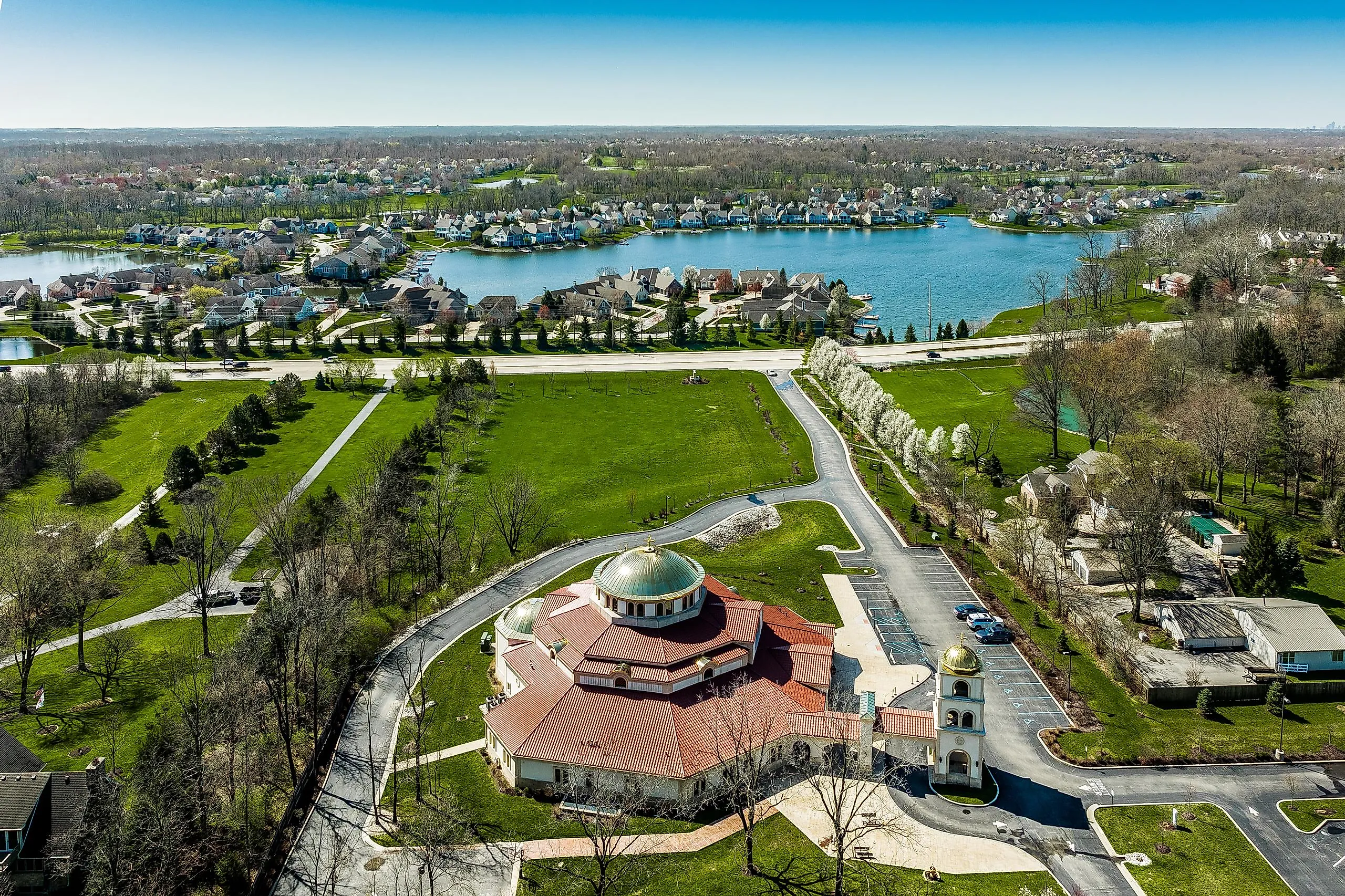 7 Most Beautiful Cities in Indiana
Discover the hidden gems of the Hoosier State as we embark on a captivating journey through its most beautiful cities. From quaint historical towns to bustling urban centers, they traverse Indiana's architectural wonders and stunning sceneries. Roam the charming streets of Bloomington, home to Indiana University and a vibrant arts scene. Bask in the elegance of Indianapolis, known for its stunning skyline and colorful gardens. Enrapture yourself in the allure of South Bend, with its picturesque riverfront and iconic Notre Dame campus. Discover the captivating beauty of Indiana's diverse cities, which will leave you enchanted.
Indianapolis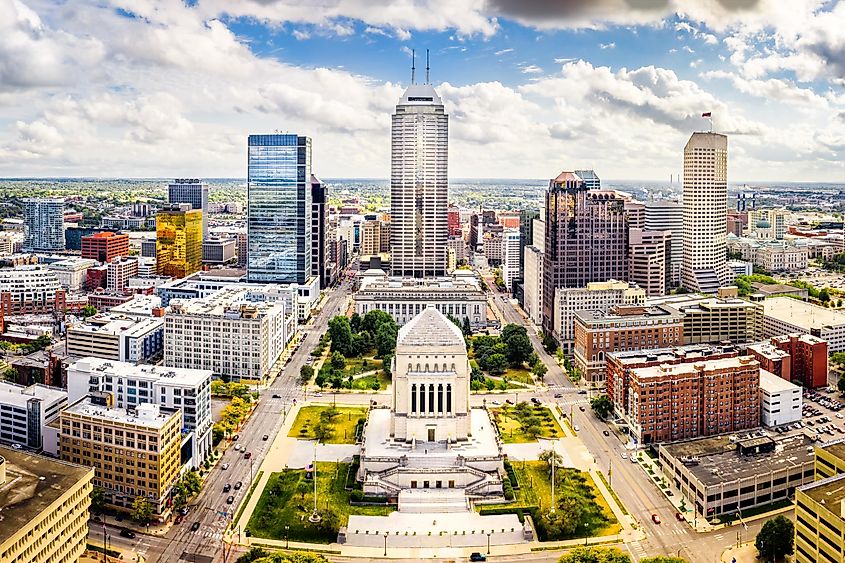 With its unique charm, Indianapolis is a beautiful city that captivates every visitor. The city's stunning skyline showcases a harmonious blend of modern architecture and historic landmarks. Lush green spaces like White River State Park and Eagle Creek Park offer serene escapes from urban life. The iconic Indianapolis Canal Walk winds through the downtown, adorned with vibrant flowers and tranquil waterways. The city boasts a vibrant arts scene, featuring intriguing museums and galleries. Indianapolis is also home to the famous Indianapolis Motor Speedway, where the Indianapolis 500 takes place. The city's friendly residents, diverse culinary offerings, and a rich cultural heritage make Indianapolis a truly beautiful and welcoming destination.
Fishers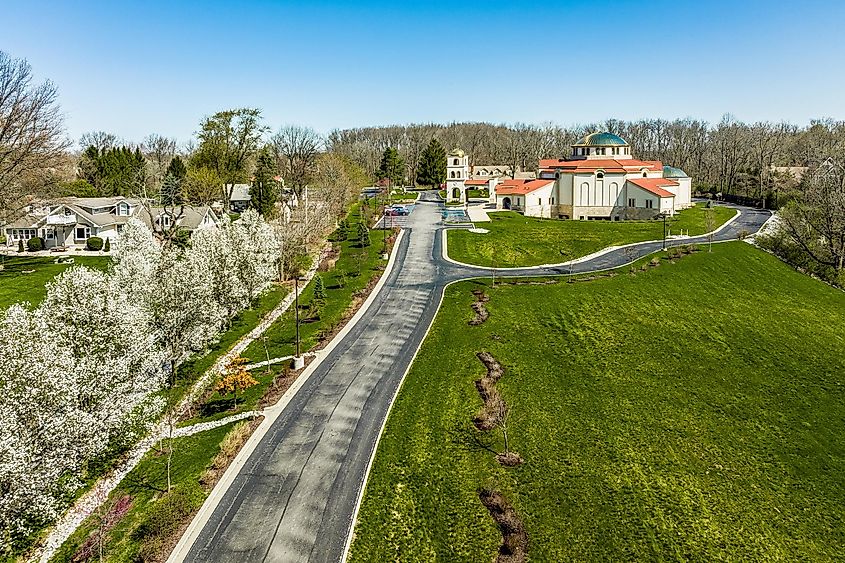 Fishers is a picturesque city located in Hamilton County, boasting natural charm and modern amenities. Its stunning city landscapes are adorned with lush parks, serene lakes, scenic trails, and charming farms that showcase the region's natural surroundings. With a vibrant community spirit, Fishers offers a welcoming atmosphere and a high quality of life. The city's commitment to sustainability and green spaces further enhances its beauty. The well-planned neighborhoods feature elegant homes and well-maintained streets, reflecting a sense of pride and care. Fishers' thriving cultural scene, including art galleries and live performances, adds a touch of vibrancy to the city's charm. With its blend of natural allure and a flourishing community, Fishers is undeniably a beautiful place to call home.
Lafayette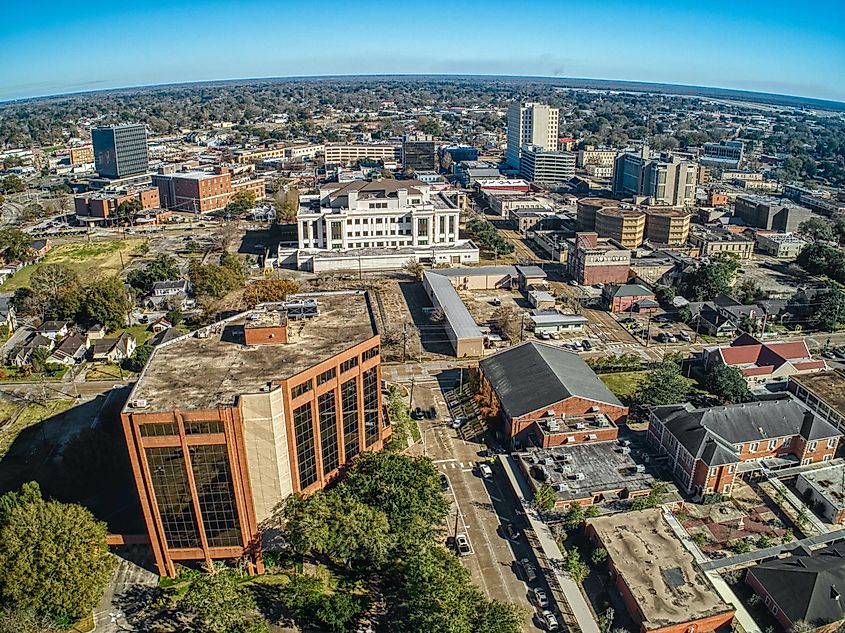 Lafayette exudes a captivating beauty that captures the hearts of its residents and visitors alike. Nestled in the picturesque landscape of Tippecanoe County, this charming city boasts a myriad of beautiful attributes. Its vibrant downtown showcases an inviting blend of historic architecture, trendy boutiques, and delectable eateries, fostering a lively and eclectic atmosphere. The stunning Wabash River meanders through the city, offering scenic views and recreational opportunities. Lafayette's lush parks and trails, like Columbian Park and Celery Bog Nature Area, beckon nature enthusiasts with their tranquil ambiance and abundant wildlife. The city's rich cultural heritage, exemplified by the Art Museum of Greater Lafayette and the Long Center for the Performing Arts, adds an artistic flair to an already pretty environment. Ultimately, Lafayette's allure lies in its seamless fusion of natural splendor, cultural treasures, and warm Midwestern hospitality.
Bloomington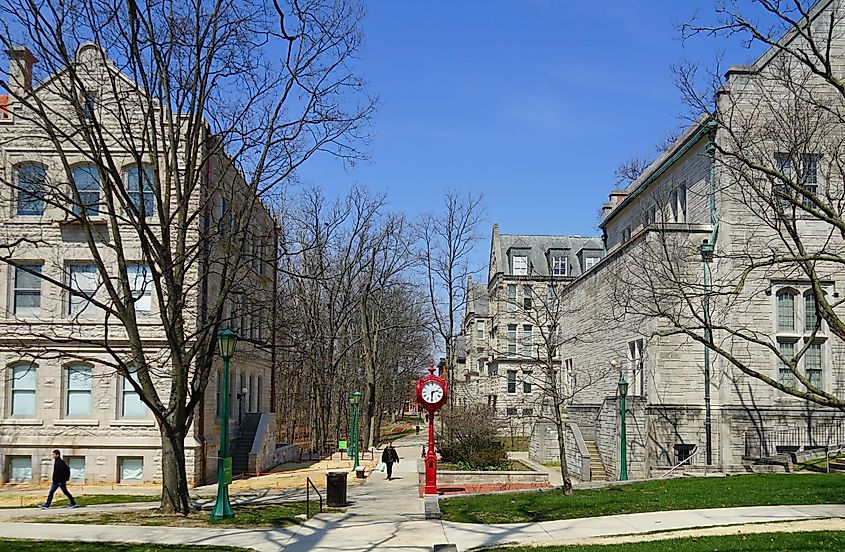 Surrounded by rolling hills, lush forests, and shimmering lakes, Bloomington's natural beauty captivates every sense. Home to Indiana University, its vibrant arts and cultural scene as well as its beautiful campus invigorates the spirit. The city boasts stunning architectural gems, from the iconic limestone buildings to charming historic neighborhoods, such as Vinegar Hill. Bloomington's sense of community fosters warmth and inclusivity, evident in its diverse population and welcoming atmosphere. With an abundance of parks, trails, and outdoor spaces, residents and visitors can immerse themselves in the wonders of the outdoors. Bloomington's charm lies in its harmonious blend of natural splendor, academic excellence, artistic fervor, and a genuine sense of belonging, making it a truly beautiful city.
Terre Haute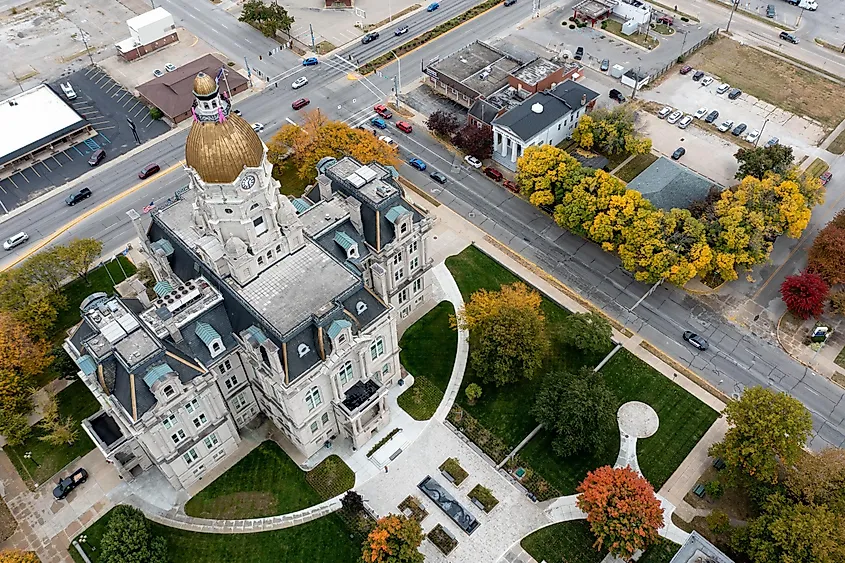 Radiating a sense of uniqueness and beauty, Terre Haute makes city life shine at every corner. The Wabash River gracefully flows nearby, enhancing the city's natural allure with relaxing riverside views. Terre Haute boasts a rich history, showcased through its stunning architectural gems like the Vigo County Courthouse and the magnificent Candles Holocaust Museum. The city's vibrant arts scene, including the Swope Art Museum and community theaters, adds a creative touch and artsy feel. Moreover, Terre Haute's friendly residents create a warm atmosphere, making visitors feel right at home. The city's parks and green spaces offer tranquil retreats, inviting visitors to take breaks from their busy life to explore and enjoy nature's splendor. Terre Haute is a true hidden gem, revealing its beauty to those who seek it.
Carmel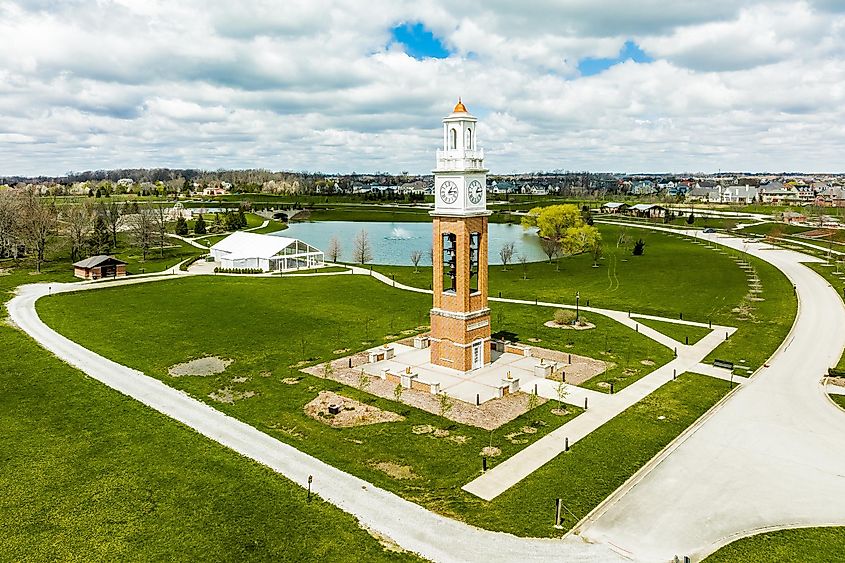 Carmel is an exquisite city that effortlessly captures the essence of beauty. Perfectly settled in the heart of the Midwest, it boasts a mesmerizing blend of natural landscapes and urban sophistication. Lush green parks, vibrant gardens, and serene lakes adorn the city, offering a peaceful retreat from the bustling world. The meticulously planned neighborhoods showcase stunning architecture, manicured lawns, and tree-lined streets that evoke a sense of elegance. Carmel's commitment to the arts is evident in its numerous galleries, theaters, and public art installations, adding a touch of creativity to its charm. The city's impeccable cleanliness, well-maintained infrastructure, and a strong sense of community make Carmel an idyllic place to live, work, and explore.
Fort Wayne
Brimming with beauty, Fort Wayne captivates. Visit the Cathedral of the Immaculate Conception as it enchants visitors with its majestic 19th-century stained-glass windows. Calm rivers like the St. Marys and the Maumee meander through the city, providing a serene backdrop. A vibrant downtown area showcases stunning architecture, blending historic charm with modern flair. Fort Wayne has well-manicured parks, such as the enchanting Foster Park and the splendid Foellinger-Freimann Botanical Conservatory. Cultural treasures enrich the city's allure, like the renowned Fort Wayne Museum of Art and the mesmerizing Embassy Theatre. Moreover, the warm and welcoming spirit of the community makes Fort Wayne truly enchanting—a delightful destination to explore and cherish.
Conclusion
Indiana boasts a collection of breathtaking cities that captivate with their unique charm and natural beauty. From the dazzling riverside views of Terre Haute to the sublime architecture of Fort Wayne, this state has an abundance of hidden gems. Indianapolis's arts and culture scene, the colorful greenery of Lafayette, and the historic elegance of Bloomington further contribute to Indiana's allure. Whether exploring the vibrant art scene, strolling through lush parks, or immersing oneself in the local history, each city offers a distinct and captivating experience. Indiana's most beautiful cities are an invitation to discover the state's vibrant tapestry of beauty and culture.