Welcome to the 17th most populated state in the US; Indiana, which translates to the "Land of Indians." Found in the American Midwest, many stumble upon Indiana and are surprised by its unsurmountable beauty. 
From lush forests to sparkling rivers and large lakes that expand further than the eye can see, it's no wonder why so many have chosen Indiana as home. Approximately 6.8 million citizens, that is. Yet, you, too, can discover the stunning communities of Indiana, just like a local Hoosier. From Crawfordsville to South Bend, here is all you need to know about the most beautiful cities in Indiana.
Crawfordsville
Kicking off this list is the city of Crawfordsville in Montgomery County of west central Indiana. Perched on the banks of Sugar Creek, a tributary of the Wabash River, Crawfordsville is a serene city for post-secondary studies. Oh, and about Sugar Creek, if the tubing is a favorite halftime in the summer, consider floating down this naturally occurring lazy river.
Moreover, a quick glance at the neighborhoods will unveil many historic buildings. Some of which hold the designation of National Register of Historic Places. While downtown is chock-full of magnificent structures, there's one building in particular that magnetizes many to visit Crawfordsville; the Rotary Jail Museum. The first of its type constructed built and the last still in operation, the Rotary Jail Museum is an untapped resource of captivating facts and a great way to keep the kids entertained.
Terre Haute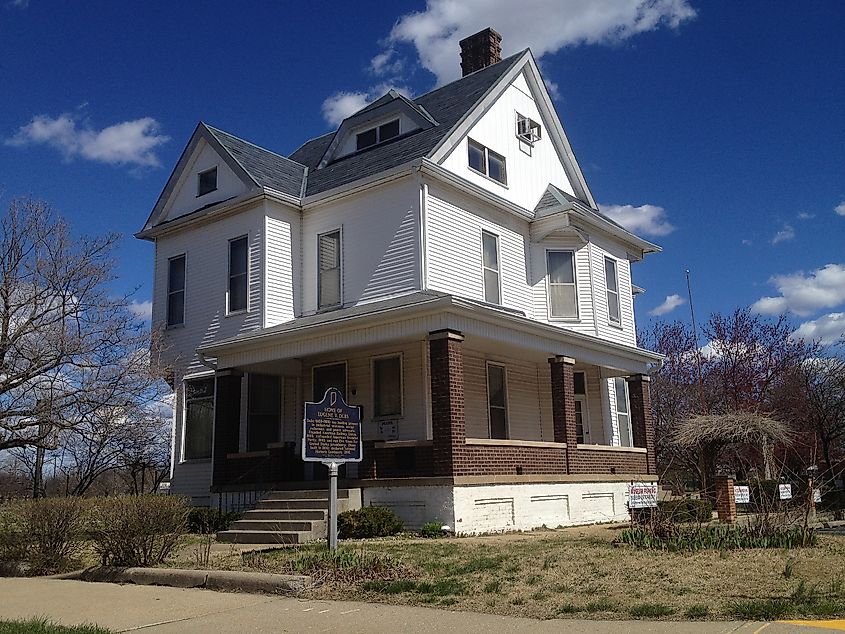 Just 5 miles from the Illinois border is the underrated yet enchanting city of Terre Haute. And if you're one for fascinating architecture, this location is for you! Based in Vigo County, Terre Haute contains numerous compelling buildings that are downright photo-worthy. Further, making it a must-see beautiful city in Indiana. Among the most popular is St. Anne's Shell Chapel. And, what it lacks in size, it makes up for in regional history and a fairytale-like interior. Impressively, the walls contain shells taken from Indiana's own Wabash River. 
However, this isn't the only noteworthy church in Terre Haute, with the Church of the Immaculate Conception presenting a fine example of Renaissance architecture. This building took 16 years to complete and was built out of limestone, making it an icon of Terre Haute. Aside from churches, one of the most appealing buildings can be found at the Highland Lawn Cemetery, where visitors will gain access to the ground by passing under a castle at this location. It is also rumored to be one of the most haunted places in the state!
Greenfield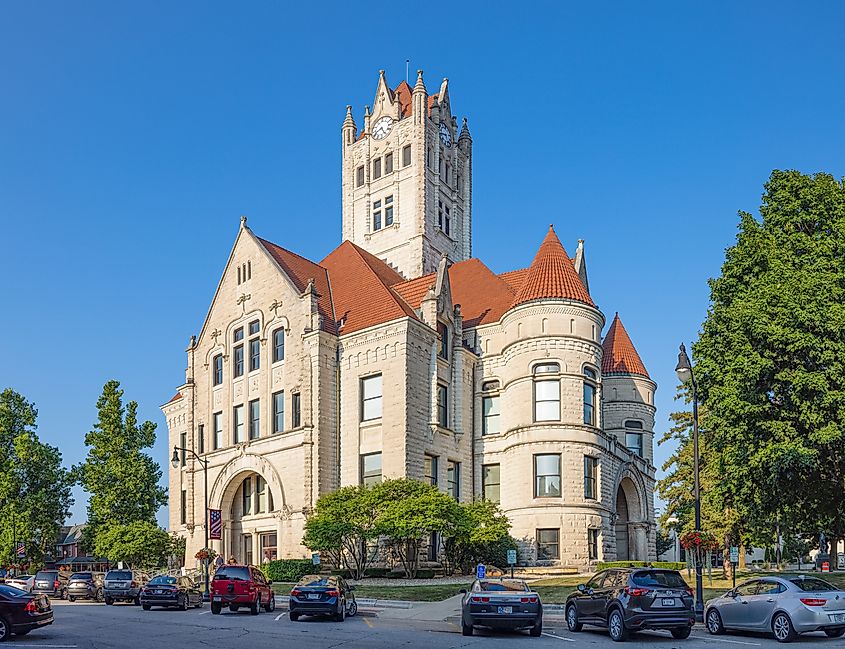 Just a half hour from the capital city, Indianapolis, Greenfield is a much-loved escape from the hectic hustle and bustle of city life. And here's an interesting fact! Did you know it was the birthplace of James W. Riley's the Little Orphan Annie? This and more can be learned at the Riley Home Museum.
However, there's another reason you should visit this exquisite city, which comes in the form of an orchard. If you time your visit just right, you can walk among one of the vastest sunflower fields at Tuttle Orchards. It is the perfect activity for all ages. Don't leave without testing your memory at the sunflower maze! But come later in the fall and experience apple cider slushies, baked goods, and a corn maze.
Bloomington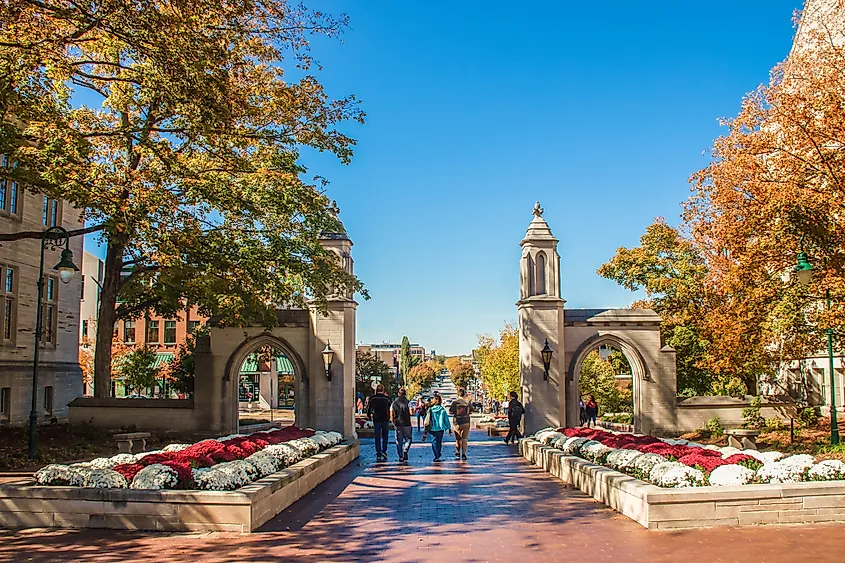 If you're seeking a place with a scenic downtown, wineries, and good eats, look no further than Bloomington. Nestled away in Monroe County, Bloomington is sometimes referred to as the "Gateway to Scenic Southern Indiana." In fact, Bloomington got its name in 1818, when settlers were impressed by the abundance of the surrounding flora, dinning it "a haven for bloom."
Additionally, the infamous, dazzling waters of Lake Monroe are found just outside the city. It is a lake teeming with multiple recreation areas offering fishing, boating, swimming, and wildlife, to name a few activities. However, it should be mentioned that if you are looking for a secluded beach or spot to launch a non-motorized boat, check out Hardin Ridge.
Yet, if you're more of a food lover, lo and behold, Bloomington has an unknown potential for eateries and restaurants. There is no such thing as a bad meal in Bloomington from pizzerias, delis, Creole food, sushi, bakeries, and ice cream shops. But, while you're here, sip on local beverages at the local wineries; Oliver Winery or Butler Winery and Vineyard.
Santa Claus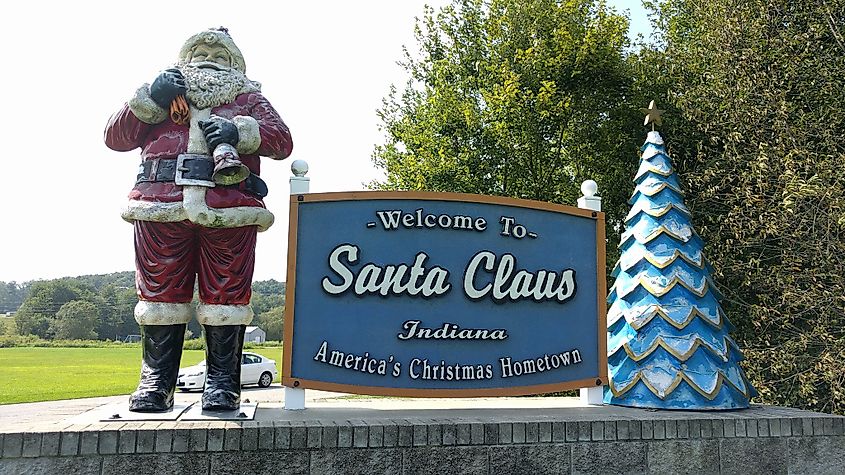 With a name like Santa Claus, you could say this city is holiday crazy. So if you adore this holiday, it's Christmastime all year round! From buildings to attractions, there's no limit to this wintry theme. But this is also why so many are drawn to Santa Claus for its eccentric charm. While here, a day trip to Holiday World is a must. The reindeer theme ride can't be passed up if you have children. On the other hand, if you take a quick tour around town, you will notice that Santa himself is everywhere.
Can't make it to Santa Claus? No problem! The Santa Claus Post Office is an attraction in itself. With over 400,000 mail-in submissions received each holiday for its exclusive postmark. In fact, it is so revered that some would consider the special holiday postmark a collector's item. So, you, too, can have a piece of Santa Claus Indiana.
Michigan City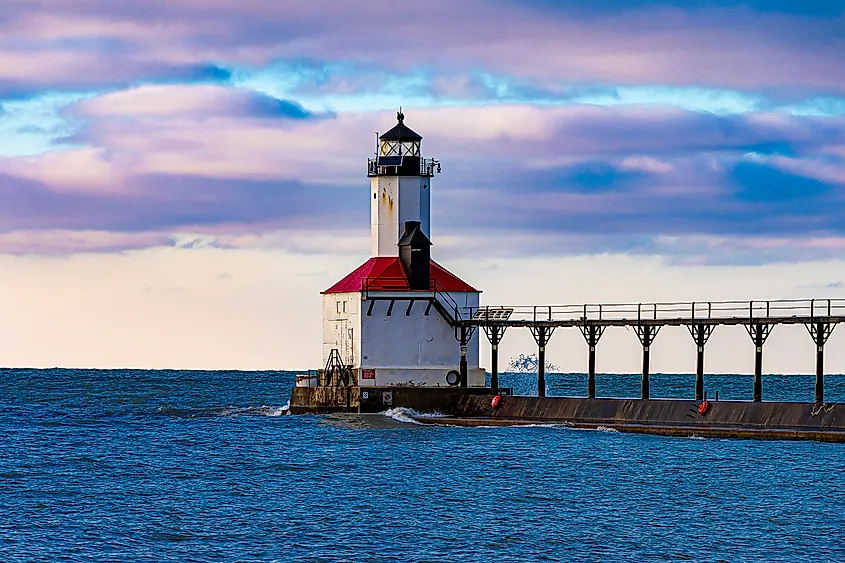 Heading up north to Laporte County is the lakefront community of Michigan City. Each year, tourists unearth Michigan City for its glistening scenes and picturesque Old Michigan City lighthouse. It is close to mother nature's jewel of the Hoosier State, Indiana Dunes National Park. 
Furthermore, it is a popular stopover on the East Dune Highway that teases epic views of Lake Michigan and its jaw-dropping shoreline. Simply put, this is one city that you don't want to be caught without your camera at the ready!
South Bend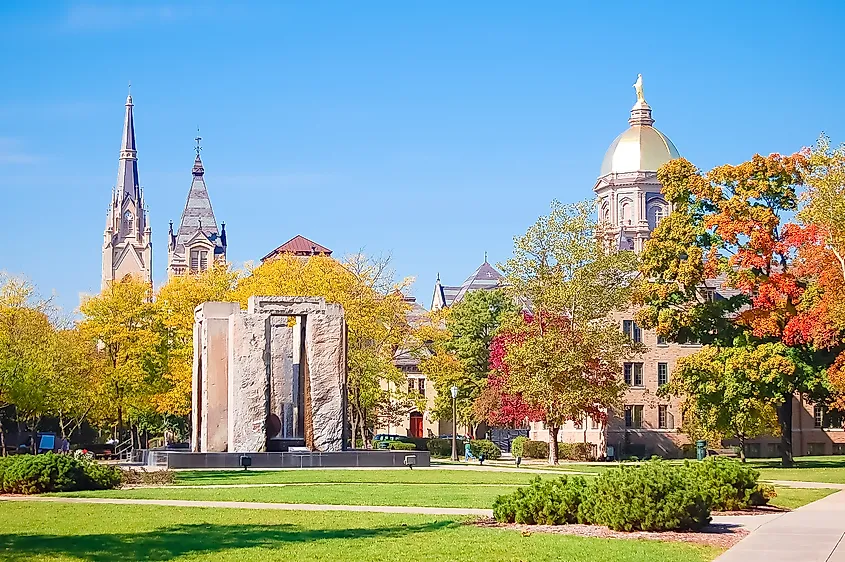 Wrapping up this list of Indiana's most beautiful cities is one of the largest cities in the state, South Bend. Based in St. Joseph County, spectators will love the sight of the urban city skyline overlooking the St. Joseph River. 
On this note, South Bend flaunts all the cosmopolitan activities you can imagine in one place. From top-notch diners, attractions that cater to all ages, local sports teams, and various music festivals to museums galore. Oh, and on the topic of museums, don't forget to tour the South Bend Chocolate Company. That will surely keep any chocolate connoisseur satiated.
Indiana is a state bursting at the seams with gorgeous cities waiting to be visited. And this list of the most beautiful cities is only scratching at the surface of all Indiana offers. With special mentions going to Delphi, Kokomo, Fort Wayne, Muncie, Gary, Elkhart, and the list goes on and on. This means the best to be engorged in Indiana's ravishing beauty is to go out and explore yourself!