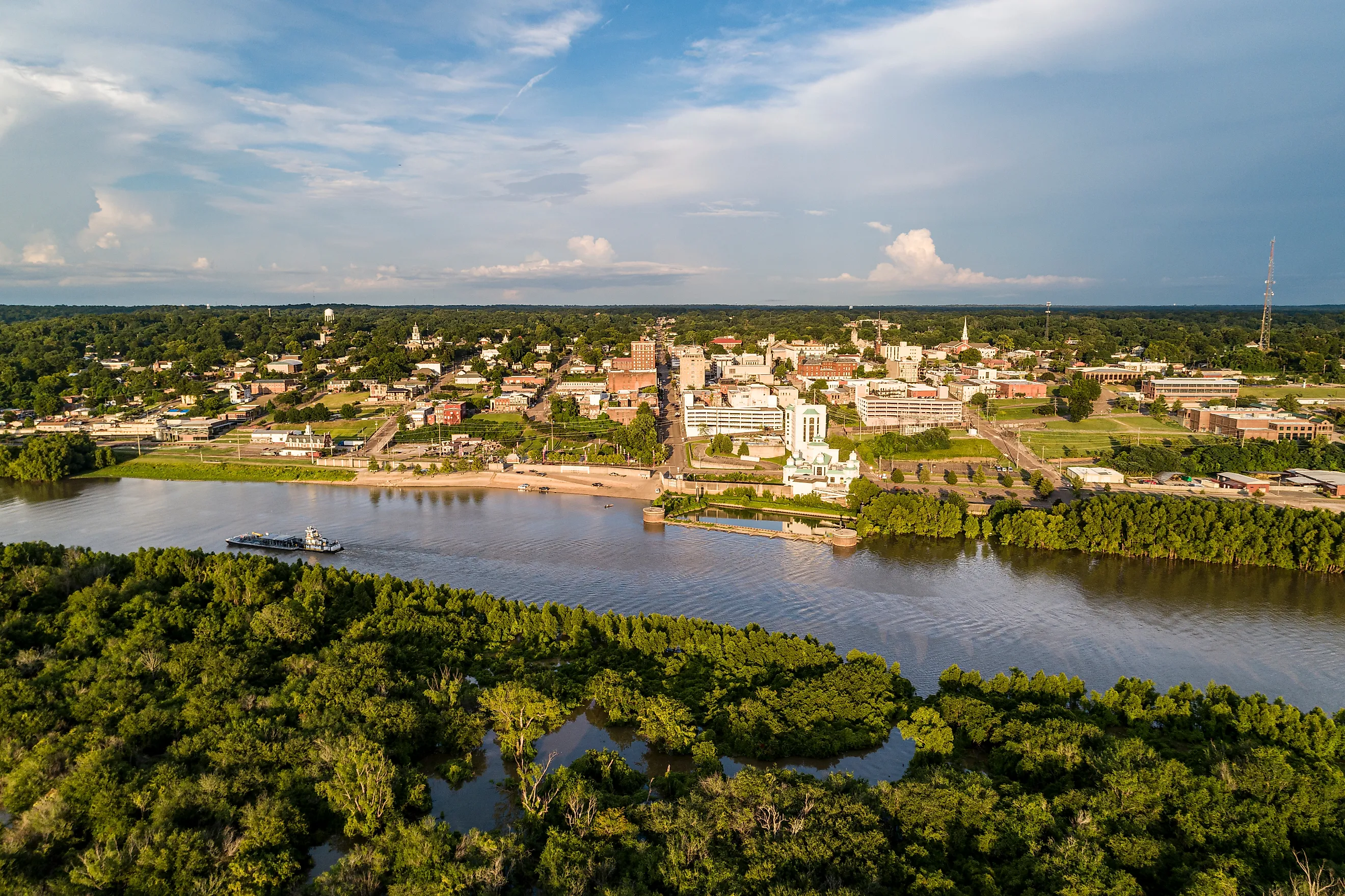 7 Cutest Small Towns in Mississippi
Welcome to the Magnolia State, Mississippi! Renowned for its rich history, diverse culture, and warm hospitality, Mississippi is home to some of the most charming small towns in the South. In this blog, we will venture through 7 of the cutest small towns in Mississippi, highlighting their rivers, lakes, and parks. Prepare to be enchanted by the picturesque landscapes, fascinating attractions, and friendly communities that make these quaint Mississippi towns truly special. So, grab your camera and a sense of adventure as we embark on an unforgettable journey through the heart of the Deep South!
Ocean Springs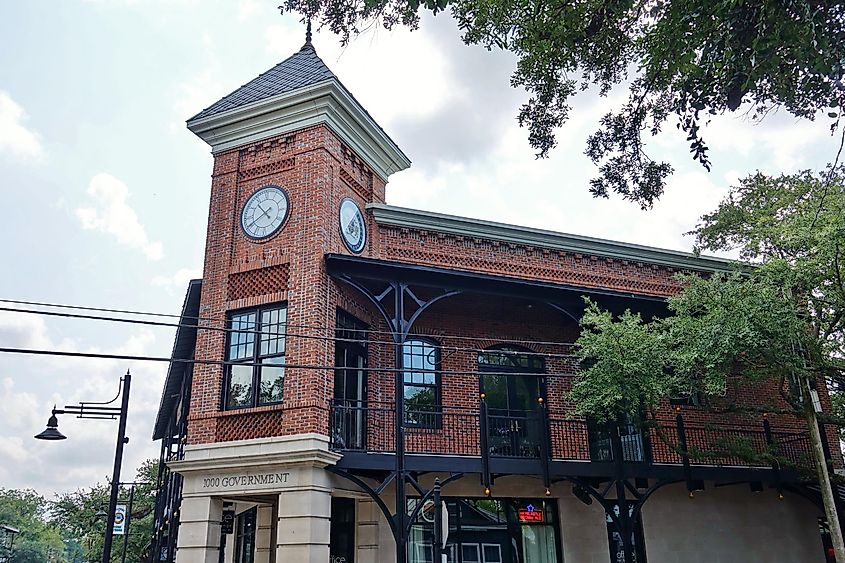 Tucked away along the Mississippi Gulf Coast, Ocean Springs is an enchanting seaside town boasting a lively arts scene and breathtaking waterfront vistas. The town's charming and alluring downtown area, peppered with galleries, boutiques, and eateries, provides the perfect setting for a leisurely amble. A stone's throw away, the expansive Gulf Islands National Seashore presents unspoiled sandy beaches, meandering hiking trails, and ample opportunities for birdwatching. Be sure to explore the nearby Davis Bayou Area, a haven of serene bayous and lush maritime forests. With its captivating fusion of coastal splendor, rich culture, and welcoming community, Ocean Springs stands out as a must-visit gem in Mississippi.
Natchez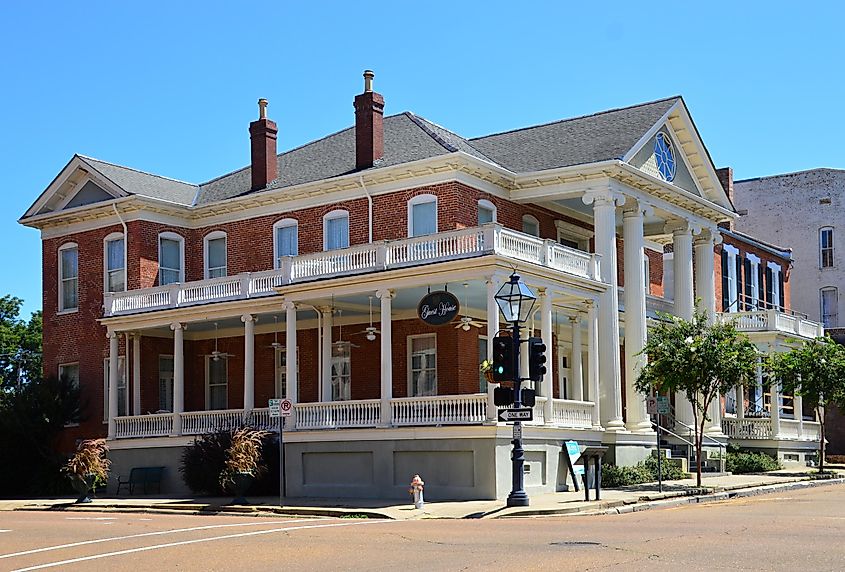 Perched majestically above the mighty Mississippi River, Natchez is a historic treasure adorned with elegant antebellum mansions, verdant gardens, and a rich cultural heritage. This enchanting town, with roots dating back to the early 1700s, beckons visitors to immerse themselves in its intriguing past. The Natchez Trace Parkway, a 444-mile scenic byway, meanders gracefully through the town, offering access to picturesque trails, inviting picnic areas, and awe-inspiring vistas. The Bluff Park, overlooking the Mississippi River, provides a tranquil setting for relaxation and breathtaking views. Natchez's enthralling fusion of history, natural beauty, and genuine Southern hospitality, along with its stunning riverfront, distinguishes it as a truly exceptional Mississippi destination, promising unforgettable experiences for all who visit.
Bay St. Louis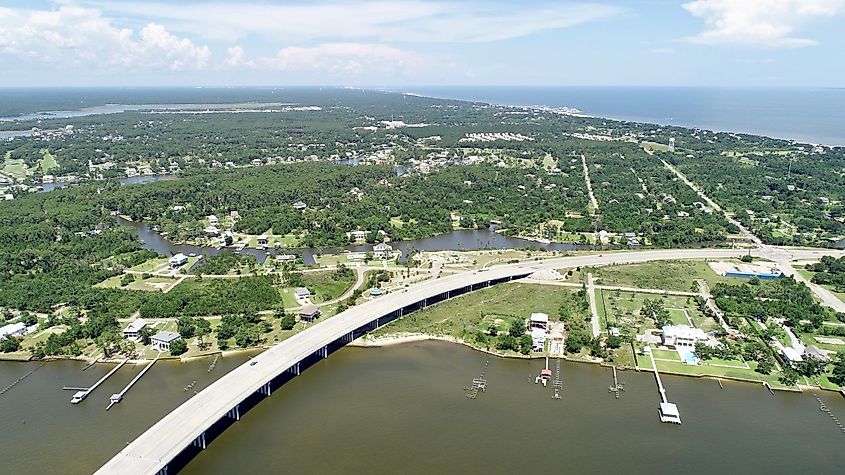 Nestled along the Gulf Coast, Bay St. Louis is a picturesque waterfront town brimming with history, charm, and a wealth of outdoor activities. Stroll along the scenic harbor, which is lined with quaint shops, galleries, and restaurants offering delectable local cuisine. The town is also home to the stunning Bay St. Louis Bridge, a popular spot for walking and biking, boasting breathtaking views of the bay. For nature enthusiasts, the nearby Buccaneer State Park features sandy beaches, nature trails, and a myriad of recreational opportunities along the Jourdan River. Bay St. Louis's coastal allure, rich history, and vibrant community make it a delightful Mississippi gem, showcasing the area's unique blend of natural beauty and Southern charm.
Oxford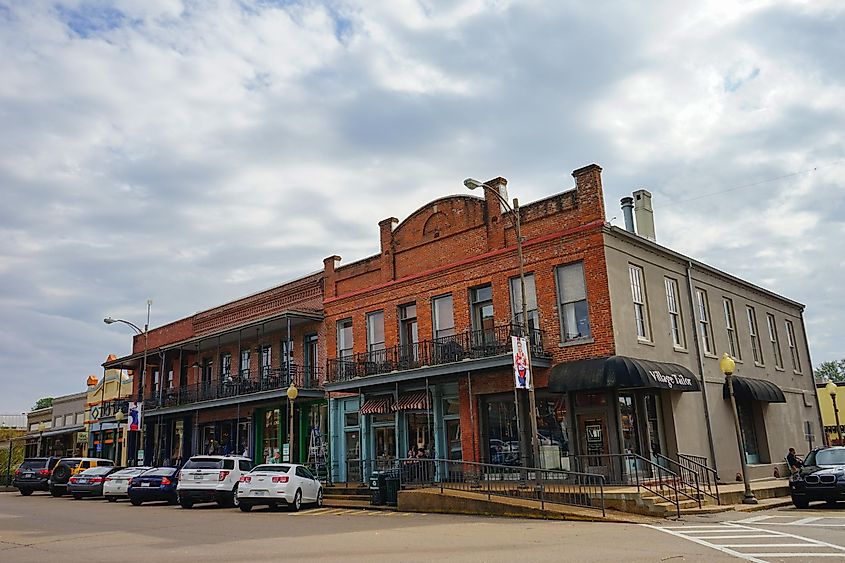 Brimming with Southern charm, historic architecture, and a thriving arts scene, Oxford is a vibrant college town that houses the University of Mississippi. Meander through the picturesque Courthouse Square, teeming with unique shops, art galleries, and a tempting array of restaurants. Nature enthusiasts will delight in the scenic University Trails, providing ample opportunities for hiking and biking amid verdant greenery. A short distance away, the serene beauty of Sardis Lake invites visitors to indulge in a multitude of activities including fishing, boating, or picnicking while taking in the captivating surroundings. With its harmonious blend of historic charm, intellectual vibrancy, and stunning natural landscapes, Oxford emerges as a truly exceptional Mississippi destination.
Woodville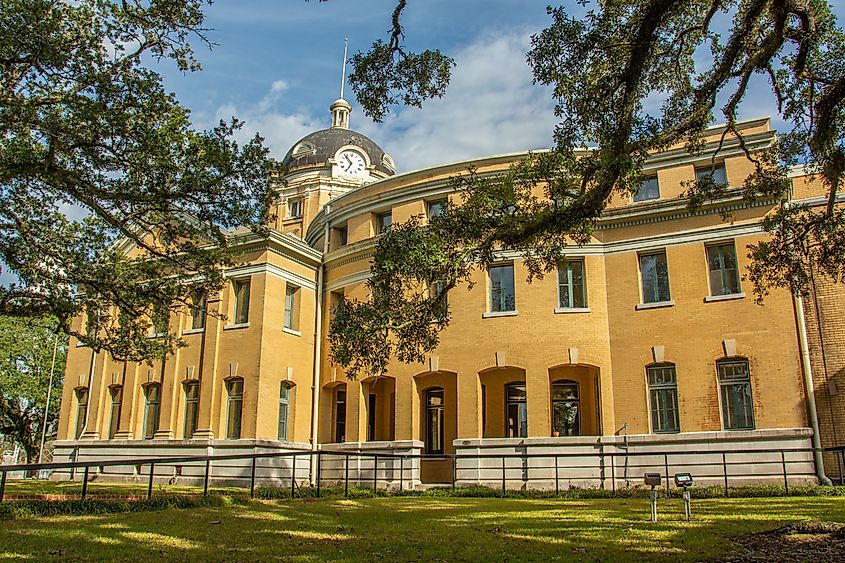 Tucked away in southwestern Mississippi, Woodville is a quaint town steeped in history and Southern charm. Admire the stunning antebellum homes and historic churches that grace the tree-lined streets of this picturesque community. For outdoor enthusiasts, the nearby Homochitto National Forest offers a wealth of recreational activities, including hiking, birdwatching, and picnicking. Just a short drive from Woodville, the Clark Creek Natural Area encompasses over 700 acres of Mississippi's most beautiful outdoor treasures, showcasing around 50 waterfalls that range from 10 to over 30 feet high. With its rich heritage, architectural gems, and serene natural surroundings, Woodville presents a delightful glimpse into the charm and beauty of rural Mississippi.
Vicksburg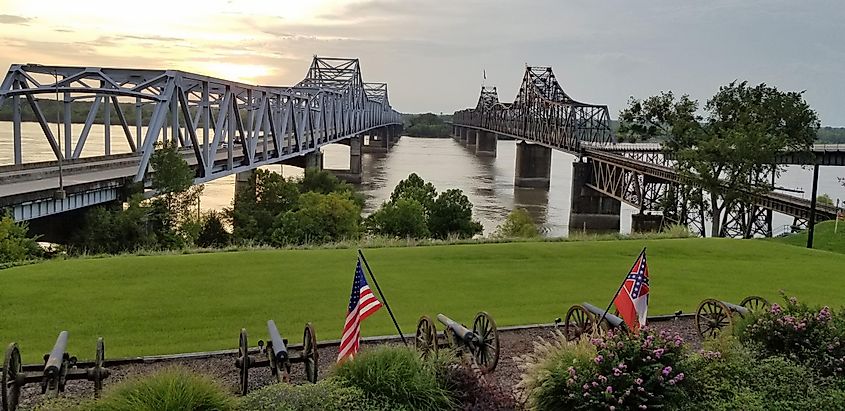 Located along the mighty Mississippi River, Vicksburg is a historic town brimming with Civil War heritage, enchanting riverfront views, and abundant outdoor activities. Vicksburg National Military Park is a must-visit attraction, showcasing the significant Battle of Vicksburg through an extensive collection of monuments, museums, and historic sites. Outdoor enthusiasts can explore the nearby Yazoo Diversion Canal, offering a tranquil backdrop for leisurely strolls, kayaking, or fishing. Moreover, Vicksburg's proximity to the Mississippi River provides ample opportunities for boating and scenic river cruises. This enchanting town, effortlessly blending history, culture, and natural splendor, emerges as an unforgettable Mississippi destination for those yearning to delve into the quintessential elements that make Mississippi truly remarkable.
Columbus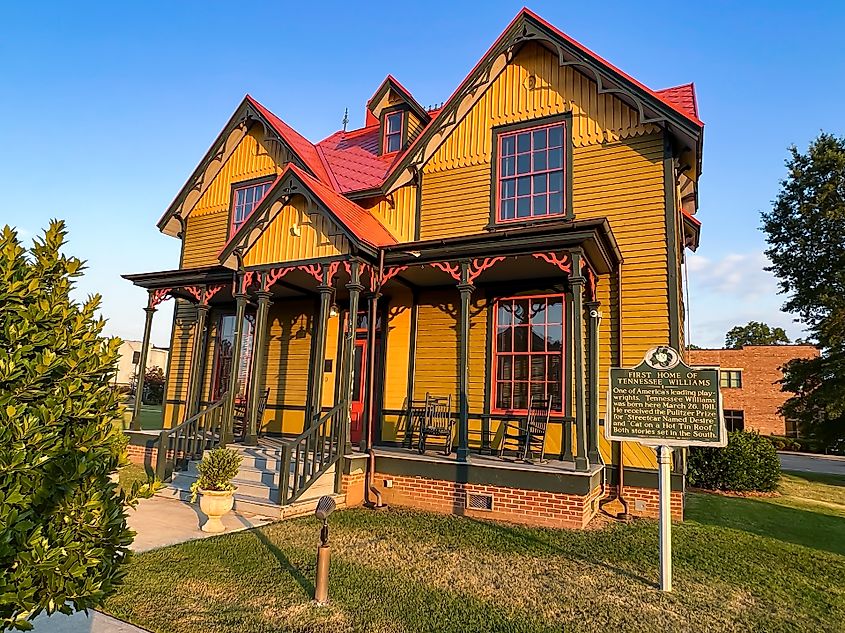 Gracefully nestled on the banks of the Tombigbee River, Columbus is an enchanting town renowned for its impeccably preserved antebellum homes, alluring historic districts, and spirited cultural atmosphere. The Tennessee Williams Home and Welcome Center serves as a tribute to the Pulitzer Prize-winning playwright, born in this delightful location. Outdoor enthusiasts will find themselves enthralled by the Columbus Riverwalk, a serene oasis ideal for leisurely strolls, energizing bike rides, and engaging wildlife encounters. As a rich tapestry interwoven with historical depth, striking architecture, and a warm community spirit, Columbus shines as a true jewel in the heart of Mississippi. Visitors are invited to partake in its bewitching charm and savor an unforgettable experience that embodies the essence of this captivating region.
As our journey through Mississippi's cutest small towns comes to an end, it's clear that each destination offers its own unique charm, history, and natural beauty. From the coastal allure of Ocean Springs to the historic elegance of Natchez, these towns showcase the heart and soul of the Magnolia State. So, if you're ready to experience the warmth and charm of the Deep South, pack your bags and set out to explore these captivating Mississippi towns.