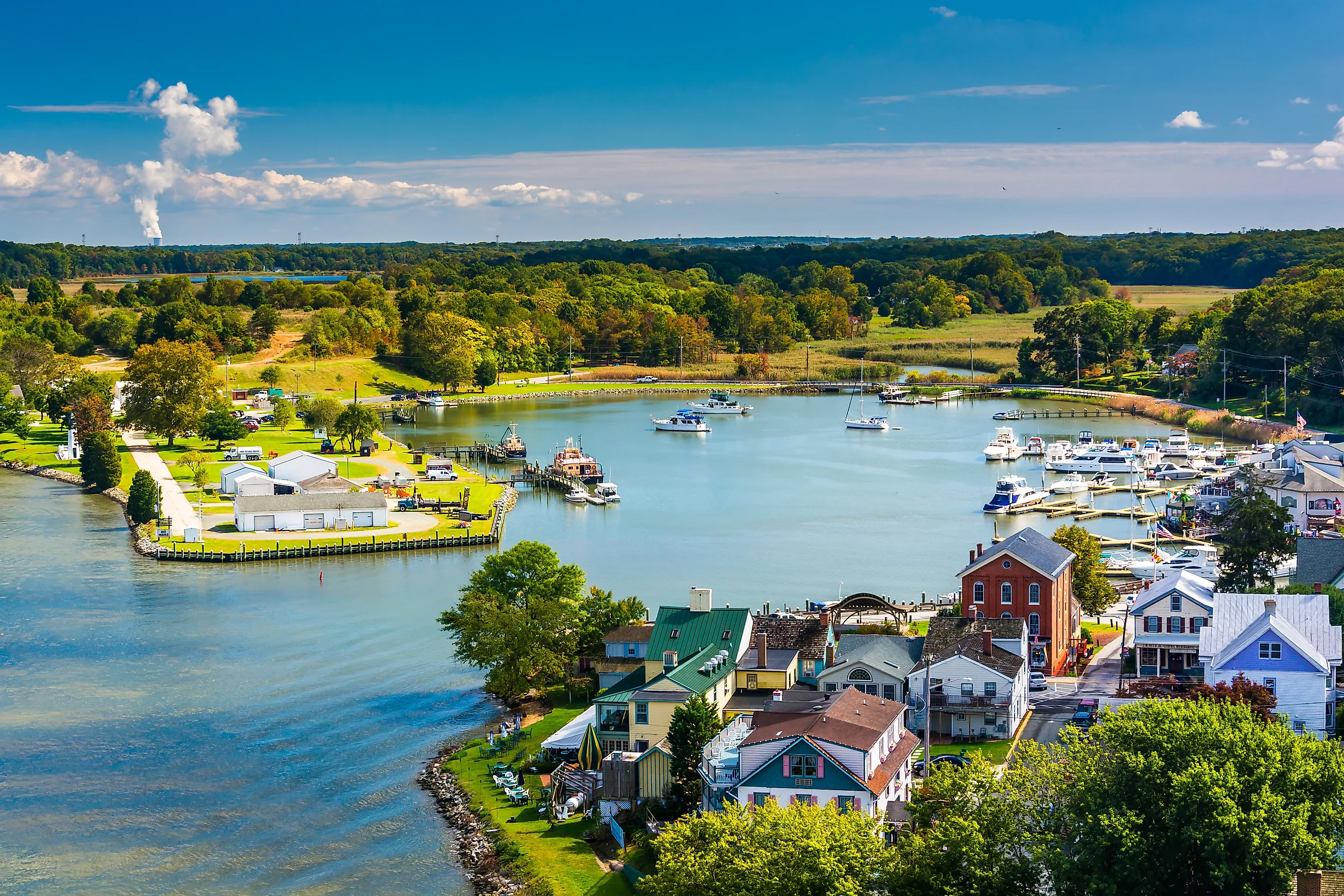 6 Most Charming River Towns in Virginia
Situated in the eastern end of the United States, Virginia is the 35th largest state, home to more than 8,500,000 people. That being said, while it may not be as large in total area, Virginia has a lot more water than many other states. Specifically, with the large Chesapeake Bay and Atlantic coast to the east, the state is filled with rivers, creeks, and unique coastal sights that not many places have. To figure out which riverside views are the best and have the most to do, we have looked through the towns along these coasts. So, to find out some of the most charming river towns in Virginia and what they have to offer, let's get into our list!
Irvington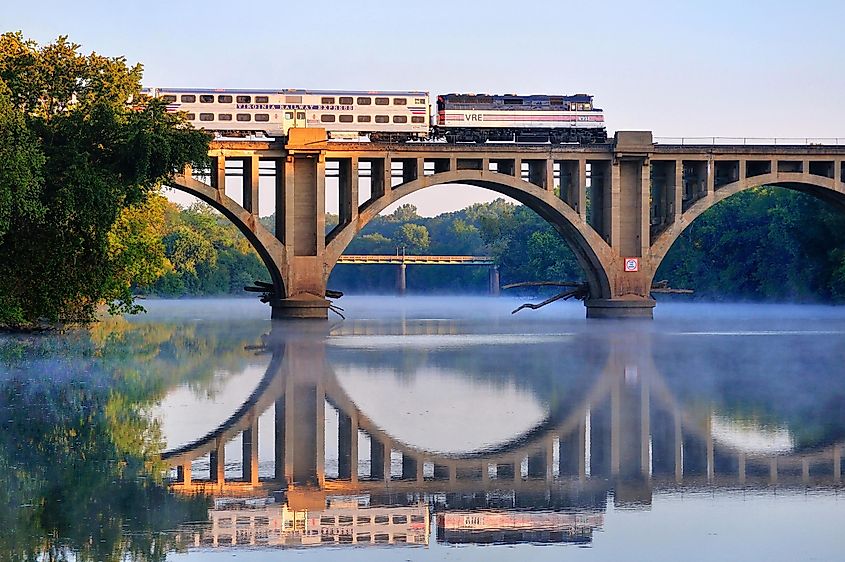 Another town situated on the Rappahannock River is Irvington in Lancaster County, Virginia. Since its foundation, the river has played a key role in the town's business and even its origin. For approximately 2 decades in the late 1800s, this town was named "Carter's Creek Wharf" to signify the various steamboats which would dock at the nearby tributary with the name "Carter's Creek." While the name may have changed since then, Irvington has stayed true to its history, having been listed on the National Registrar of Historic Places in 2000. So, the small 4.7 sq. km. town is full of buildings such as "The Tides Inn" from 1947 or the Steamboat Era Museum, which can give you a glimpse into the region's past.
However, historical sites are not the only thing Irvington has to offer! Being a quaint town of fewer than 500 people, it is one of the most charming places to take in nature's beauty. Whether this is taking a stroll along the lengthy riverside or spending your day having a picnic with family, Irvington can help you take in the beauty of mother nature.
South Boston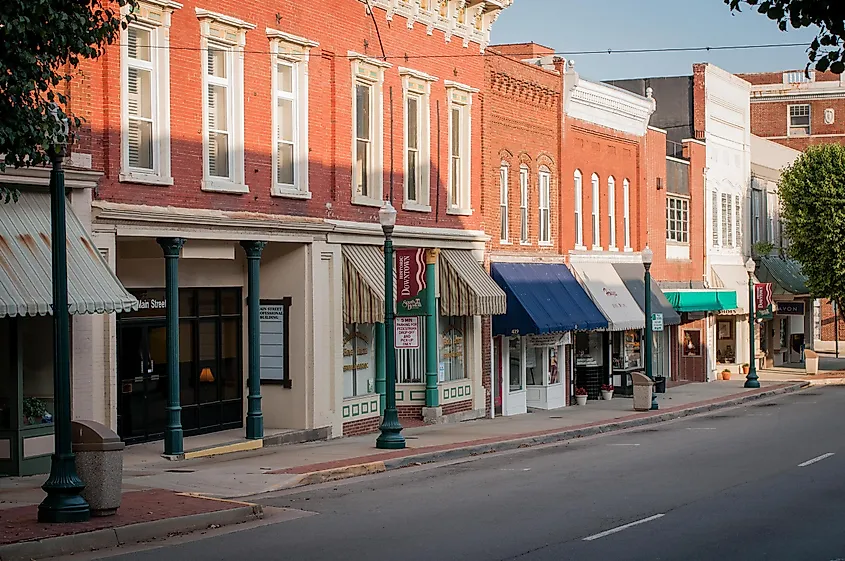 The most populous town in Halifax County, South Boston sits just north of the 344km long Dan River. As of the most recent census estimate in 2019, the population is estimated to be 7,588, which is quite manageable thanks to the town itself being quite large with 34 sq. km. of total area. However, South Boston wasn't always like this, and up until the 1800s the town was much smaller and went by the name "Boyd's Ferry." In the following years, it grew into a prominent location for the brightleaf tobacco industry which gradually catapulted the town's economy to the point where it was briefly the second largest tobacco producer in the country. It is this historic development that has allowed South Boston to become a mixture between historic grace and modern entertainment for a charming river town vibe.
With a near-limitless list of things to do, South Boston can be enjoyed by almost everyone. For the adrenaline seekers, there is an abundance of activities such as the South Boston Speedway, World of Sports, and many water activities alongside the beautiful river coast. Parallelly, the town also provides heritage museums such as The Prizery for a more soothing day out. That being said, no matter what you do in this urban-rural hybrid city, be sure to spend the evening soaking in the beauty of Dan River on the southern end of the South Boston.
Urbanna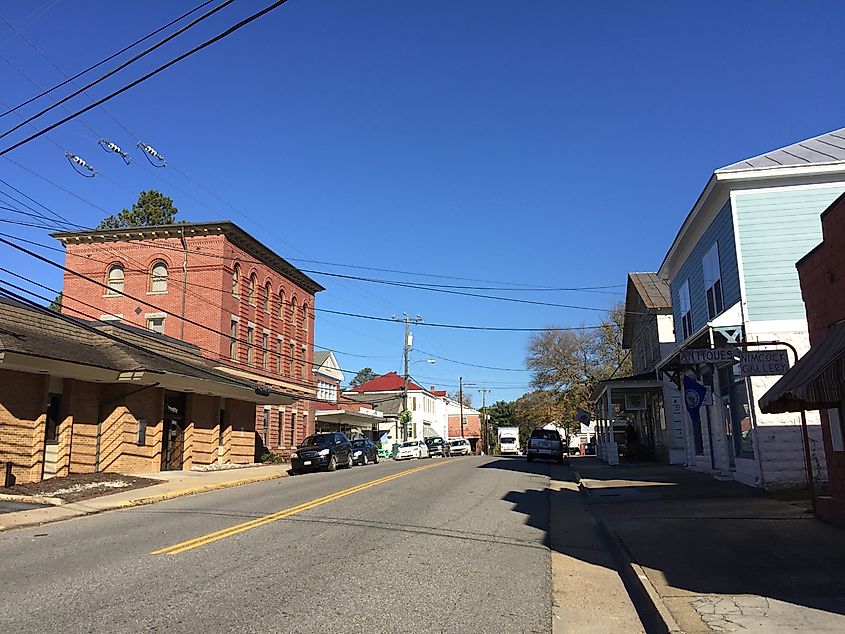 Home to the famous Urbanna Oyster Festival, wherein people from all over the country come together to enjoy oysters, Urbanna is an enjoyable town with a lot of culture. Located along the large Rappahannock River, which takes up the entire northeastern edge of the town, there is a lot of beautiful coast that people can enjoy. While the town itself is only 1 sq. km. in area and has a population of less than 500, it is full of life and enjoyable things to do. For example, the Urbanna Town Marinna is home to a variety of boats that locals and tourists can use for fishing, travelling, and more. Similarly, the town has a variety of parks, such as Watermans Park, which provide stunning greenery and sights for a great evening picnic or late-night stroll.
That being said, while the Rappahannock River is one thing, Urbanna truly shines during its famous Urbanna Oyster Festival. Having been held in the town for more than 50 years, it takes place in November and provides everything from great oysters and food to music and parades. In just the past few years, the event has managed to bring in more than 50,000 people in two days, changing the entire ambiance of this town. So, if you are an oyster enthusiast, Urbanna is a riverside town for you!
Deltaville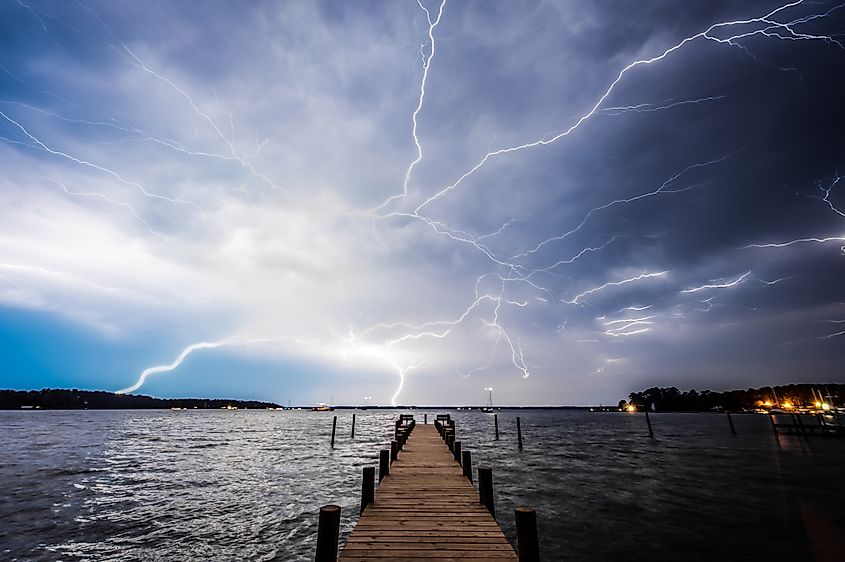 If you are looking for a charming river town, nothing will meet your criteria better than the town of Deltaville. Situated in eastern Middlesex County, this town is almost completely surrounded by the Piankatank River. Having only a small land connection on the western boundary, you can see water on all sides of this city, giving it a true river town appeal. The area is a popular tourist destination for people who enjoy water-related activities such as sailing, fishing, swimming, or even boating. Testament to this, the town receives thousands of tourists during the summer months and is known as "Deltaville, The Boating Capital of the Chesapeake Bay."
Deltaville itself is quite simple, with peaceful homes and relaxing green spaces spread evenly throughout. Home to about 1,1000 people, most of the local economy is also linked to the river since the 1900s when the town developed as a large boat-building area. Since then, marinas and related businesses have taken the place of boat building and Deltaville is now dotted with every type of boatyard you can think of.
Astray from its vicinity to water, Deltaville also has much more to offer for both tourists and locals. Primarily, the town has been dedicated to sports for a long time, having a public pool, sports courts, and even a community center that people can use to stay active! Moreover, it is also home to the semi-pro baseball team, the Deltas!
New Market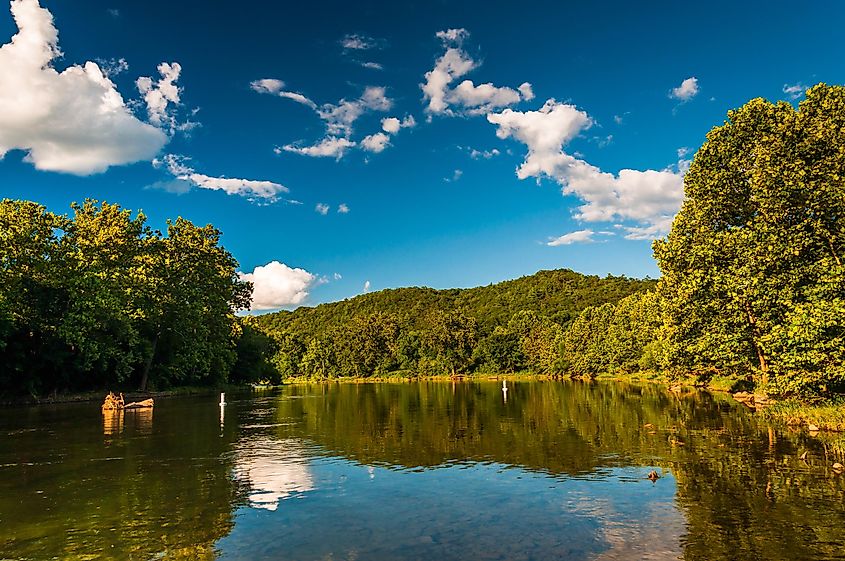 While the name may suggest otherwise, New Market is one of the older towns on this list and was the site of the last major Confederate victory during the Civil War in 1864. Since then, the town, which sits alongside the North Fork Shenandoah River, has grown quite a bit, with more than 2,200 residents as of 2019. With a growing population, the town of New Market also has a lot of unique attractions and things to do. For example, if you are a history lover, there are various museums and exhibits spread throughout, such as the Virginia Museum of Civil War. On the other hand, nature or sports enthusiasts can check out the nearby Endless Caverns and RV Park for a guided tour of the mysterious natural structure.
That being said, while the town is jam-packed with enjoyable things for almost everyone, its true charm comes from the Shenandoah River. Alongside this 89km long river, you will find loads of people swimming, boating, fishing, and enjoying the peaceful environment. With a variety of stores nearby, you can spend a whole day here without any sign of boredom! Thankfully, if you plan on taking a trip to New Market, it is just a small drive through the scenic Massanutten Mountain from either the east-west U.S. 211 or north-south U.S. 11.
White Stone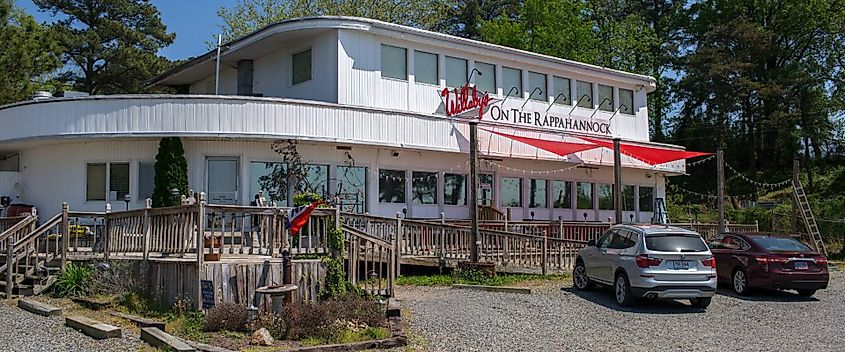 With a population of just under 350 people, White Stone is probably as peaceful as you can get when it comes to riverside towns in Virginia. All located within 2.5 sq. km. this town is truly the place to go for a rural retreat and detox from the urban hustle and bustle. Located just north of the prominent Rappahannock River In Lancaster County, this town actually got its name due to its vicinity to water. Specifically, the name "White Stone" comes from the white stones which could be found in the nearby waterways as they were dumped by colonial-era British ships when they left for England.
Along with the relaxing environment, one thing White Stone has to offer is great food. Although the town is small, it is home to some amazing fresh markets, such as Miss Mary's Seafood, where you can find oysters, fish, crabs, and more. Apart from this, if you want to enjoy a relaxing dinner, Willaby's is the ideal seafood restaurant located along the coast of river Rappahannock. Once you're done with this scenic dinner retreat, be sure to check out Chesapeake Doughnut Company for a local dessert that will help you end the day well.
Whether it's a small and quaint town such as White Stone or a slightly larger one like South Boston, the riverside views in Virginia are unique and endless. Also, with easy connectivity throughout the state, you can surely enjoy everything from the riverside trails to the hidden caverns. So, check out what each town has to offer before making your trip to any of these charming Virginia river towns.